It's easy enough to give a knitted gift for something like a baby shower, but have you ever considered knitting a creative housewarming gift?
Housewarming gifts can range from decor, like pillows and poufs, to useful kitchenware, like place mats and coasters. Don't know your friend's new decor palette? Stick with neutrals and your knitted housewarming gift will match anything!
Here at Bluprint, we have plenty of cozy home patterns. Get started with these projects and start planning your next knitted housewarming gift.
Photo via Bluprint member Hand Knitted
Home sweet home key ring:
Give the new homeowners a cute key ring for their new house keys. This house's design is inspired by a house located on the Applecross Peninsular on the West Coast of Scotland. There's also a brooch pattern included that's just a slight variation on the key ring.
Get the Home Sweet Home Key Ring pattern here.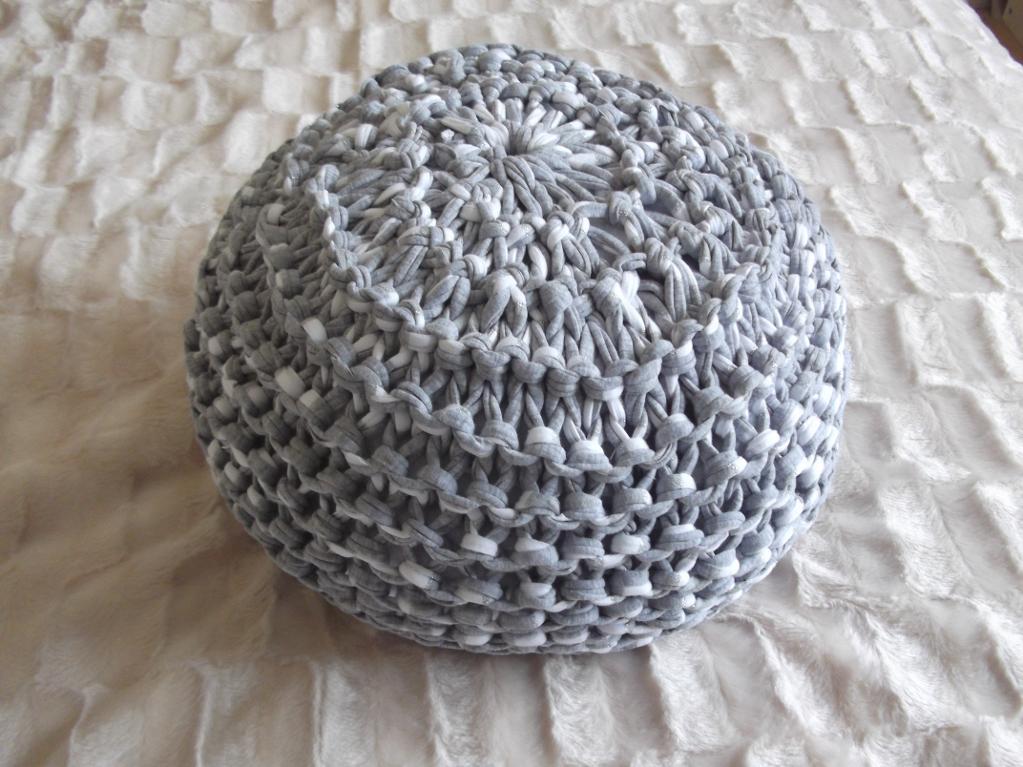 Photo via Bluprint member Loops&lavender
T-shirt yarn floor cushion:
Did you know you can make chunky knits out of cut-up T-shirts? This floor cushion — or pouf as you may know it — is made of T-shirt yarn, so it works up quickly. It's perfect for any new home, and the cover is removable so it's totally washable in case of stains.
Get the T-shirt Yarn Pouf pattern.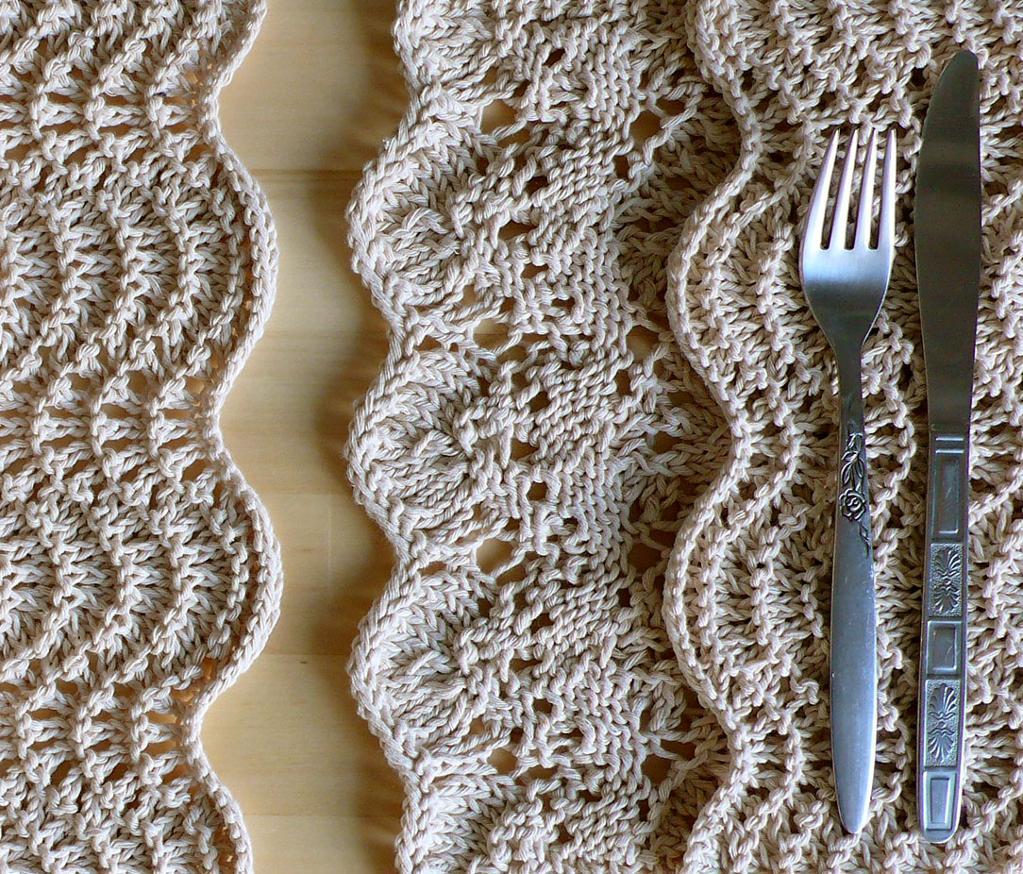 Photo via Bluprint member anna_rave
Lacy place mats
These place mats are worked in cotton twine, giving them an organic look that would look great in almost any dining room. The twine also makes the place mats more durable than most yarn fibers. It will even hold up to mealtime spills.
Get the D.I.Y. place mats pattern.
Photo via Bluprint member Sorren
Twice-felted Goldilocks bowls:
The name of this bowl pattern is almost as cute as the bowls themselves! The three different sized bowls are knitted and then felted, making them in the words of the designer, "juuuuuuust right." Recipients can use these bowls for organizing, or for stashing small items, like keys and change, on the entryway table.
Get the Twice-Felted Goldilocks Bowls pattern here.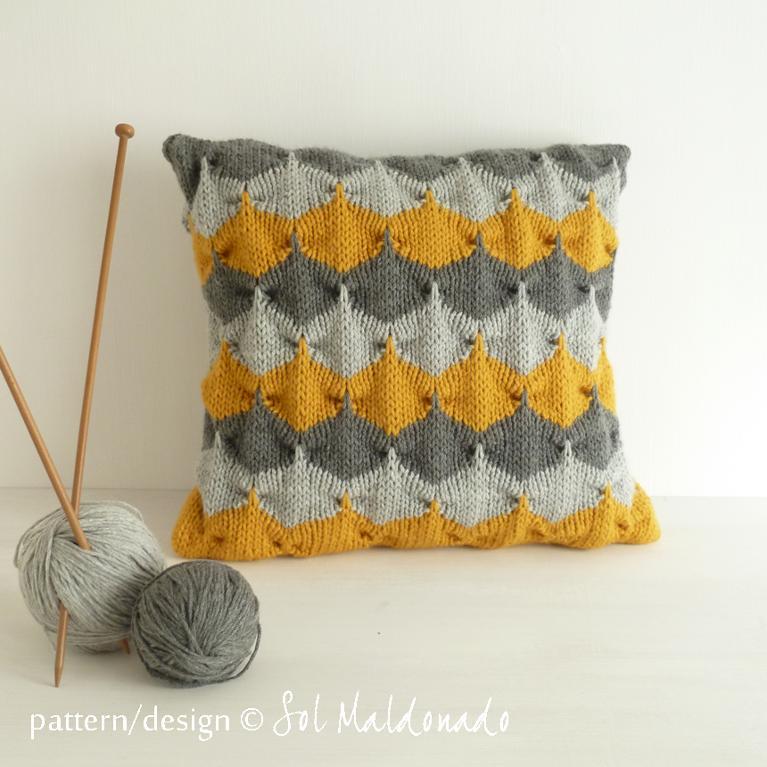 Photo via Bluprint member bySol
Geometric pillow
This textured pillow would look pretty on any chair or sofa. Do some sneaky detective work to find out the gift recipient's decor colors before starting this project, or just knit it up in neutral colors.
Get the Geometric Cushion pattern here.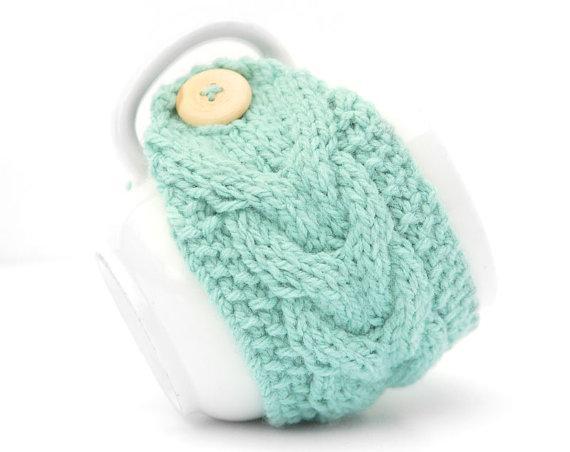 Photo via Bluprint member buttonsnbows
Mug warmer
Need a simple and quick housewarming gift? This mug warmer can be made with scrap yarn and finished before the housewarming party tomorrow. No need to worry about matching decor on this, since it's such a small piece. Use what's in your stash, or knit up in the recipient's favorite color.
Get the Cup Cpzy Mug Warmer pattern here.
[box type="shadow"]Know what else makes a creative housewarming gift? Socks! Socks are especially useful for people moving into a house with chilly hardwood floors.
Bluprint can help you make dozens of socks using different techniques. Try Knit Original Cuff-Down Socks or Knit Sock Workshop, both taught by Donna Druchunas. You'll love the gorgeous patterns that Donna teaches and her technique instructions are a can't-miss — especially if you're new to sock knitting.[/box]
Tomorrow on the Bluprint blog, we'll share 5 tips for knitting in the round!
Have you ever given or received a knitted housewarming gift?