If some is good, more is amazing. That seems to be the guiding principle with these creative cinnamon rolls, which feature all sorts of creative additions and methods. For instance, had you ever even considered stuffing your cinnamon rolls with cookie dough? Or dressing them up with caramel apple fixings? Or possibly even adding bacon?
These variations make a classic breakfast treat more interesting, more decadent, and more delicious.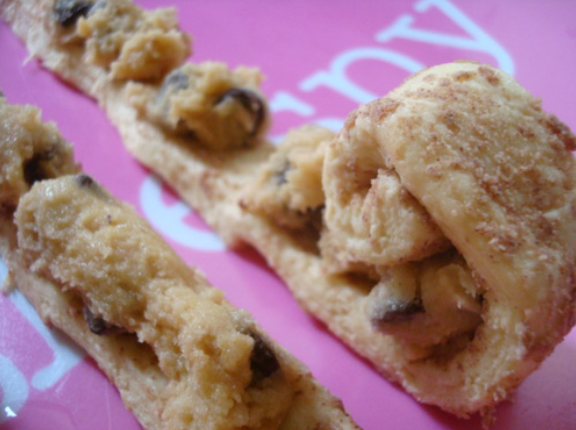 Cinnamon rolls stuffed with cookie dough:
In case you're wondering if the taste of cinnamon rolls is improved by the addition of chocolate chip cookie dough– the answer is yes. It adds not only a gooey texture, but the brown sugary dough works wonderfully with the brown sugar in the cinnamon roll batter. And chocolate? Well, that never hurts anything, does it?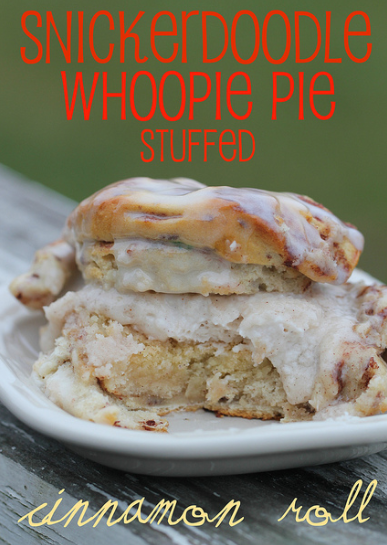 Photo via The Miss Cupcake
Snickerdoodle whoopie pie stuffed cinnamon roll:
If you thought it was over the top to add cookie dough– think again. In this off the wall dessert, the cinnamon roll is just the overcoat to its delicious cake-like insides: it sandwiches a snickerdoodle stuffed whoopie pie. This is carb-o-loading at its absolute most decadent and sweetest.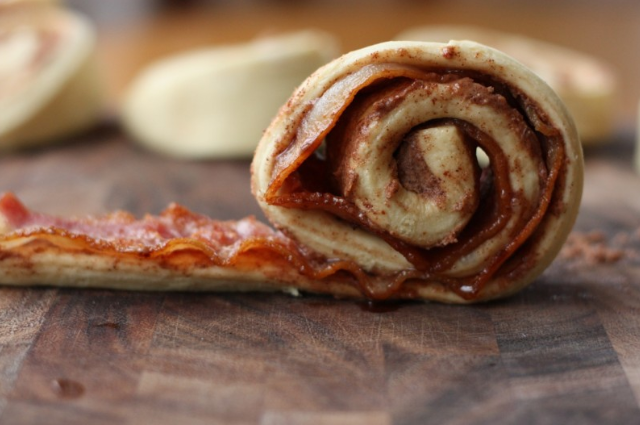 Photo via Rainy Day Gal
Bacon cinnamon rolls:
Oh yes, someone went there. Cinnamon rolls with a ribbon of cinnamon and sugar and…bacon? Don't knock it til you've tried it: the savory saltiness of the bacon becomes almost candied when combined with the cinnamon and sugar. The taste effect is not unlike that tasty bite of bacon that has been doused in syrup from the pancakes on your breakfast plate.

Photo via Steph's Bite by Bite
S'mores cinnamon rolls:
These cinnamon rolls are rolled up with the makings of s'mores and then topped with a lightly browned marshmallow top crust. The resulting dish, as you can see by the photo, is beyond gooey, and also beyond delicious.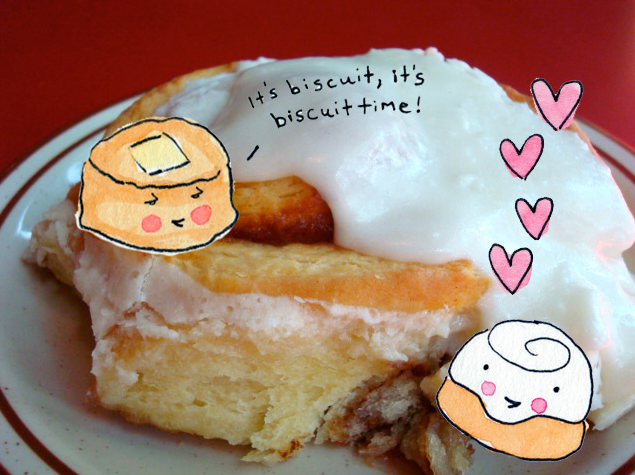 Photo via CakeSpy
Biscuit cinnamon roll:
There is a restaurant in Denver which specializes in biscuits of all sorts, and offers a biscuit cinnamon roll on the menu. This is a homemade version of the treat, which has a the heart of a biscuit but the garnish and filling of a cinnamon roll. It's beautiful fusion, bringing out the best part of both treats.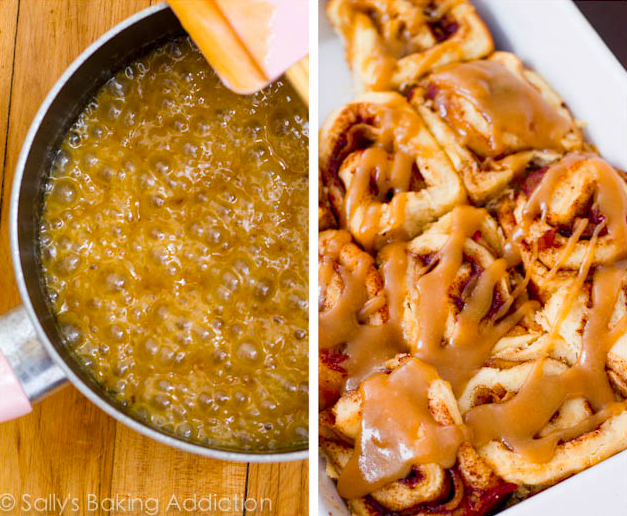 Photo via Sally's Baking Addiction
Caramel apple cinnamon rolls:
Adding caramel or apples to cinnamon rolls is not so unusual. But adding them both at the same time makes for a wonderful caramel apple effect. Even better? The caramel is homemade, and slightly salty, for a lingering flavor that will keep you coming back for more.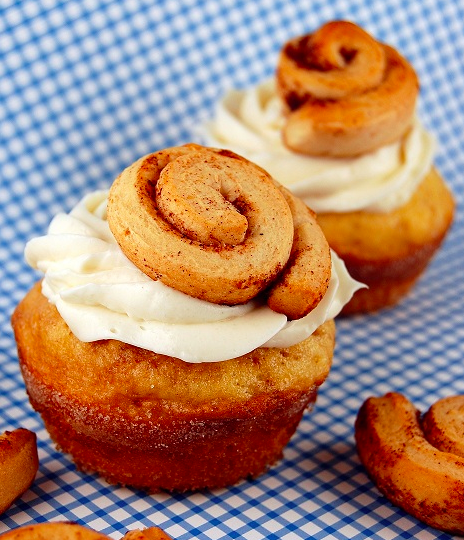 Photo via Culinary Concoctions by Peabody
Cinnamon roll cupcakes:
The classic breakfast rolls bridge the gap from morning snack to full-fledged dessert with these treats. The cake is more delicate than the typical cinnamon roll, but the buttermilk in the batter plus the cinnamon sugar garnish makes for a fantastic cinnamon roll taste. It's deliciously sealed in with a cheesecake icing, and for an adorable cake decoration, a mini cinnamon roll garnishes each cupcake.

Photo via Craftsy member Seam Reaper
Estonian kringle:
While this is not technically a cinnamon roll, it's a creative recipe to help hone your cinnamon roll making abilities. Called "Estonian Kringle," this recipe bears more than a passing resemblance to an American cinnamon roll, and studded with nuts and raisins, it's a particularly pleasurable way to learn about a different cultural variation on breakfast breads.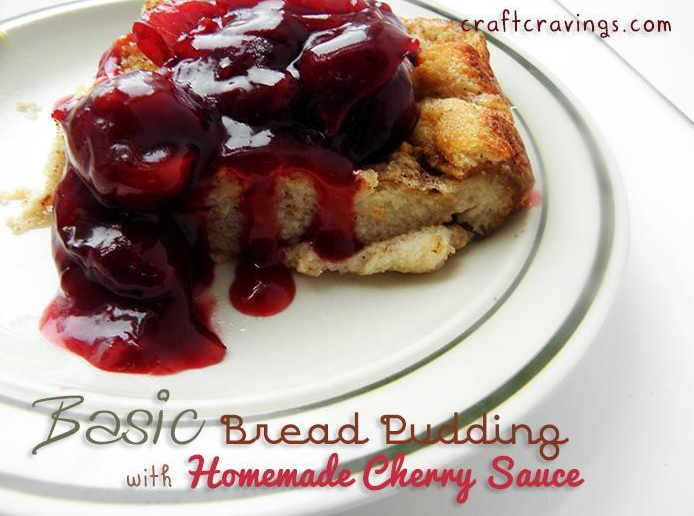 Photo via Craftsy member Heatherdw
Great idea:
While browsing the Craftsy site, you may find such a recipe as this Basic Bread Pudding with Homemade Cherry Sauce extremely alluring. But after reading about all of these delicious cinnamon roll ideas, it seems to beg the question: what if you used cinnamon rolls instead of bread in this recipe? Beautiful things could happen.
Clearly, it's time to roll some dough, that is, to make sweet cinnamon-y treats! Which will you try first–one of the more tame treats, or one of the crazier ones?