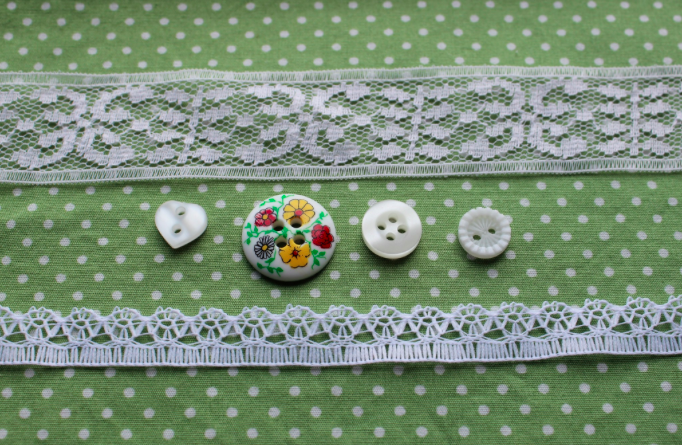 Have you ever found a sewing pattern that worked up so perfectly you wanted to wear it every day for the rest of your life? Or spent hours and hours achieving the perfect fit on a pair of pants? Sometimes it can be difficult to dream up variations on your favorite patterns to make them different enough from what is already in your closet, while still taking advantage of a pattern that just "works" or one that you've invested hours in. Here are some ideas of how to add variety to your favorite pattern:
Fabric choice. This is one of the most obvious ways to add variation to a pattern. Of course you can choose a different color, but what about trying stripes or a print instead of a solid? You can also experiment with different types and weights of fabric. For example, your favorite shift dress pattern might work just as well in a wool blend for fall as it does in a crisp cotton for summer. Or what about corduroy instead of denim for those perfect fitting pants? It's probably best to stick with the fabric types suggested on the pattern envelope, unless you are prepared to rework the pattern in terms of fit and drape.
Lengthen or shorten. This variation might require a bit more trial and error, but it's worth it; especially if you are hoping to reinvent a piece for a different season. You could add length to a favorite blouse to turn it into a summer-y tunic, or shorten a pants leg into capris or even shorts. A more subtle place to play with length is in the sleeves. This can make a big difference in the look and function of a top or dress, especially if you are adding sleeves or making it sleeveless.
Embellishments. You don't need to break out the BeDazzler, but consider what embellishments you can add to the fabric to kick things up a notch. Interesting trim, a bit of lace, or well-placed embroidery can make a big impact. It's worth a trip down the notions aisle; just don't get too carried away (unless that's your style).
Collars, pockets, and closures. Take a look at the item you've already made from the pattern. Is there anything you can add, take away, or hide? What about adding a collar, or replacing the peter pan collar with a mandarin collar? How would an invisible zipper (or an exposed zipper!) change the look and function of your favorite dress? What about a bold button choice or adding pockets? It might be worth it to make some rough sketches to see how potential elements will work together.
Don't forget the tiny details. Even a small detail like using a contrasting bias trim can make a big difference and keep the project interesting even though you've been there, done that.
How do you add variety to patterns you've made time and time again? Let me know in the comments!
Come back to the Bluprint blog tomorrow for a wonderful May giveaway!