No one can resist a fun interactive greeting card! Whether it's your 3rd or your 93rd birthday, everyone loves giving and receiving cards that offer a fun, interactive element.
We've rounded up a collection of inspiring ideas and simple tutorials for making interactive greeting cards at home. Which one will you make next?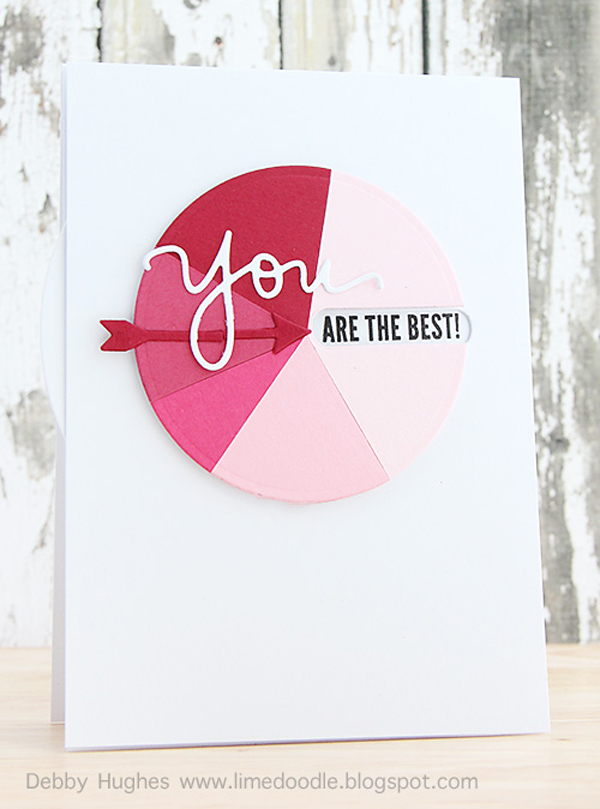 Photo via Lime Doodle Design
1. Pie chart card
This adorable Pick-Your-Sentiment Pie Chart Card is at the top of my list of cards to make! Have too many adjectives to fit into one card? This card makes it super simple as you can say all that you're feeling about a special loved one in your life. It would be easy to accompany this beautifully homemade card with a homemade pie and keep the theme going!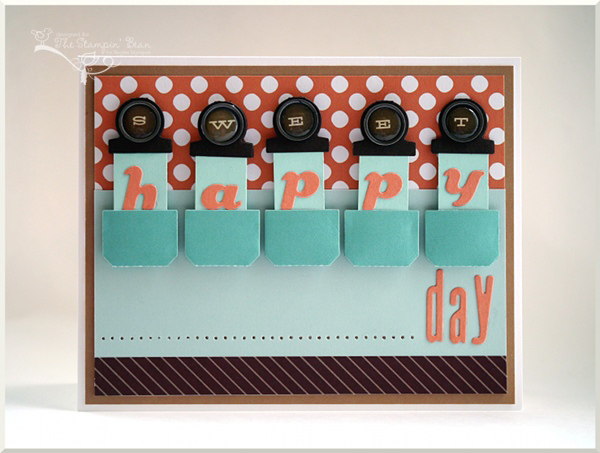 Photo via The Stampin Bean
2. Die-cut card
Put your die cutter to work with this sweet card! I fell absolutely head over heels for this Just Because Card that uses a few die-cut kits and some imagination. I love sending "just because" cards to the special people in my life to display an ounce of the thankfulness I feel for them.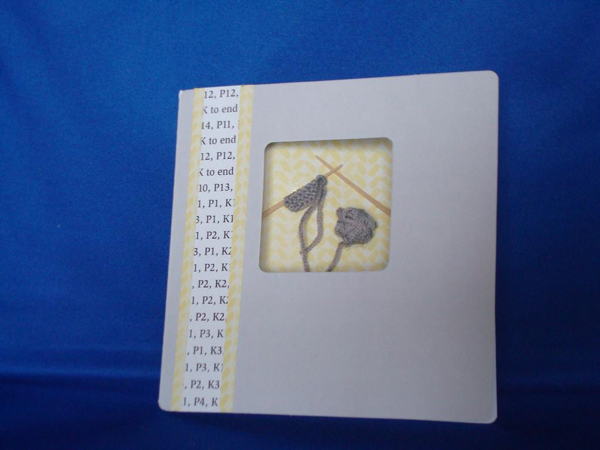 Photo via Bluprint member Calliquil11
3. Knitting greeting card
Get your knitting needles out for this Knitting Greeting Card. All you need for this craft is a little card stock, a few toothpicks and a couple inches of yarn! This card would be so cute as an invitation to your next crafting night at your house for all your craftiest girlfriends!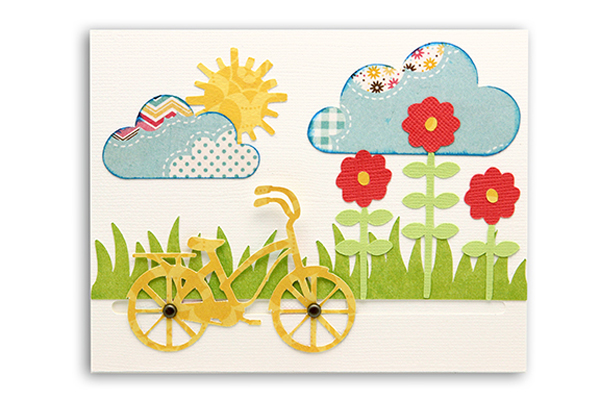 Photo via Samantha Walker
4. Bicycle card
Recreate this crazy awesome Interactive Bicycle Card. Race your bike all over this easy DIY card that kids of all ages will love. This tutorial gives great step-by-step instruction on how to make this creative card!
5. 
Pop up birthday card
Say Happy Birthday in a truly sweet style.I am in love with this interactive card tutorial on how to make this pop up card! This tutorial actually provides step-by-step instructions on not 1, not 2, but 3 interactive cards! Go and check it out.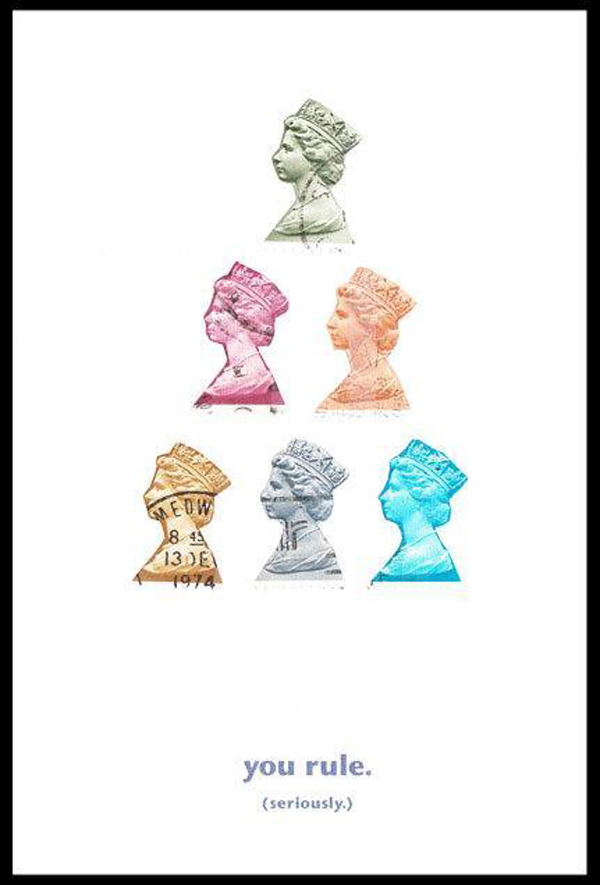 Photo via Bluprint Member Blue Spec Studio
6. Postage stamp greeting card
Make sure to check out this Postage Stamp Greeting Card. You are not going to believe how simple this card is. The only materials required are card stock and a few postage stamps. Basically, you collect stamps of varying colors and stick them on a card. If you have a printer you can type out the "you rule (seriously.)" and print it off, if you don't have a printer you can just hand write it out. That's it! And the best part is it's adorable! I am so in love with this idea. Perfect for the last minute when you're running behind.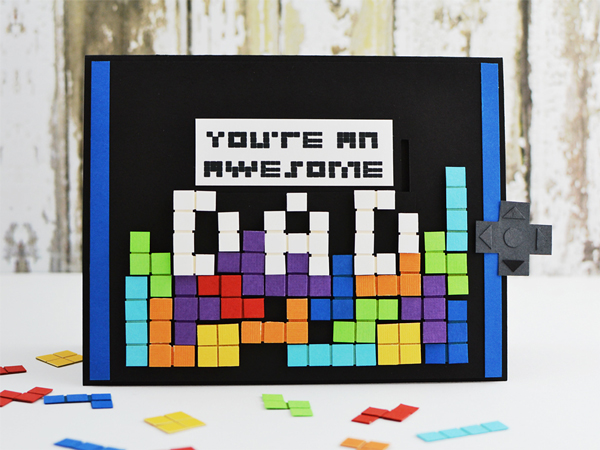 Photo via Our Change of Art
7. Tetris-themed greeting card
Last but certainly not least is this incredible DIY Tetris Greeting Card. Can I just say that this is seriously one of the coolest cards I've ever seen? I am already a big Tetris fan, but this just took it to a whole new level. The tutorial is very thorough on its step-by-step directions to guide you along the way. It would be perfect for dad with Father's Day rapidly approaching!
Which of these interactive greeting card designs is your favorite?