While bias binding can be used to add interest to the edges of any quilting project, it's a must for quilts and quilted accessories with curved edges. Making bias binding with stripes and other straight prints can lead to a visually intriguing quilt binding with the stripes or print on the diagonal. Rather than sew tons of seams to piece your bias strips together, the method below allows you to sew just two seams to make continuous binding, and then cut your binding along drawn lines.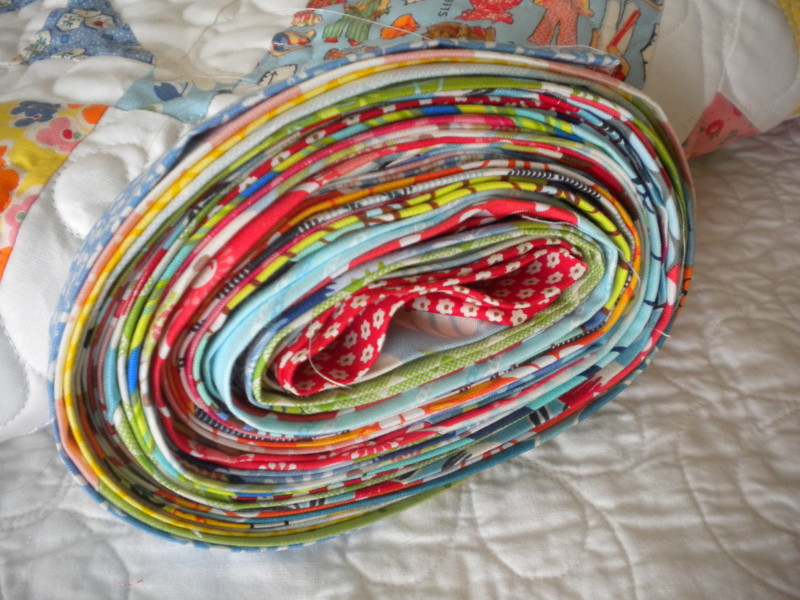 Photo via A Quilting Life
Follow the steps in this quick and easy tutorial to make impressive continuous bias binding for your quilts and quilted accessories!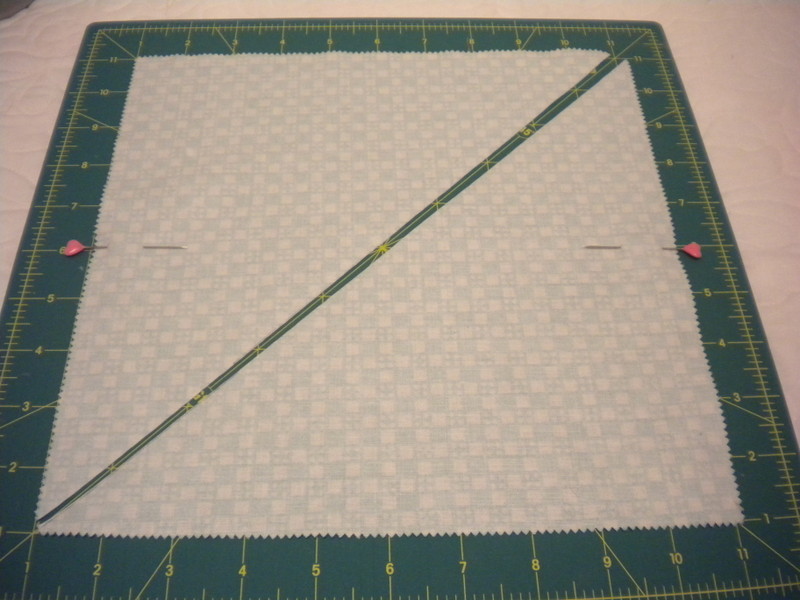 Step 1:
Cut a square piece of fabric. The larger your square, the more continuous bias binding you'll be able to make. Place a pin at the center left and at the center right side of the fabric square. Cut the square on the diagonal once. Be careful not to stretch or pull the bias edges.

Step 2:
Take the two triangles and place them right sides together, matching the pins from step one.

Step 3:
Sew a seam along the edge where the pins are. Press the seam open, again being extra careful not to stretch or pull the fabric. Using an acrylic ruler and a fine pencil, mark lines the desired width of your binding on the wrong side of the fabric.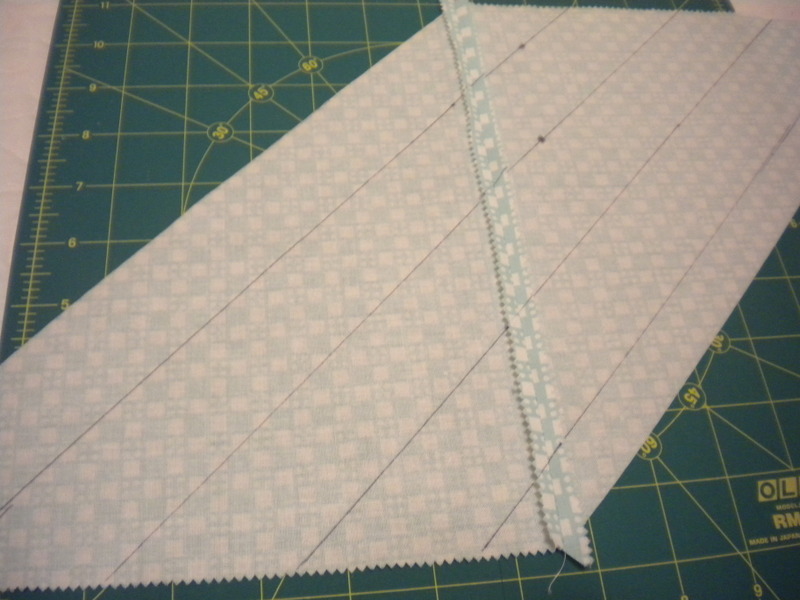 Step 4:
Create a tube by bringing the top and bottom of the piece of fabric together. Match one side of the fabric with the first drawn line of the other side. The tube will be "off set" along the other edge. Sew the top and bottom of the tube together and again press the seam open.

Step 5:
Using a good pair of sharp scissors, start cutting at the uneven or "off set" end of the tube using the drawn lines as a guide. You will cut the entire tube apart and have a continuous strip of bias binding.  Then, beginning at one end, press your continuous binding strip in half, wrong sides together, until you have pressed the entire length of the strip. Be careful when handling your bias binding strip, you don't want to stretch or pull the strip.

One Final Note:
To figure out how much continuous bias binding a particular square of fabric will make, simply multiply the sides of the square by each other and then divide by the width of your binding strip to determine the measurement of your binding strip. If you have cut a 25" square and are making 2" wide binding, multiply 25 x 25 to get 625, then divide by 2. Your square will make approximately 312.5" of continuous bias binding.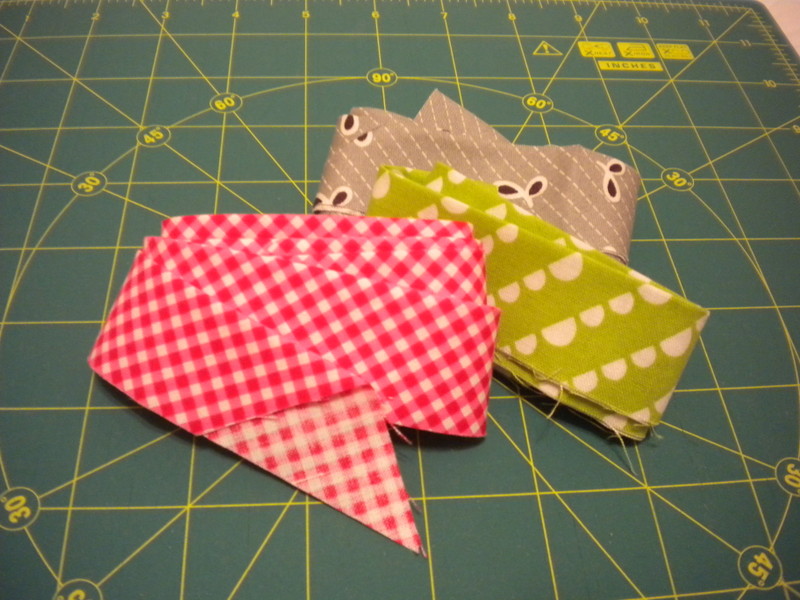 There you have it, an easy method for making continuous bias binding with just a few simple steps!
What do you like or dislike about continuous bias binding?