Picture books are a wonderfully democratic art form. They are whole galleries of intricate art, made to be held in your hands and shared out loud. They are little packages of finely crafted storytelling that can be owned by anyone.
Like all art or storytelling forms, not all of them are good. But, we return to the great ones over and over again. How do you help make your illustrations of one those iconic stories? Start by avoiding some of the most common drawing mistakes for beginning illustrators.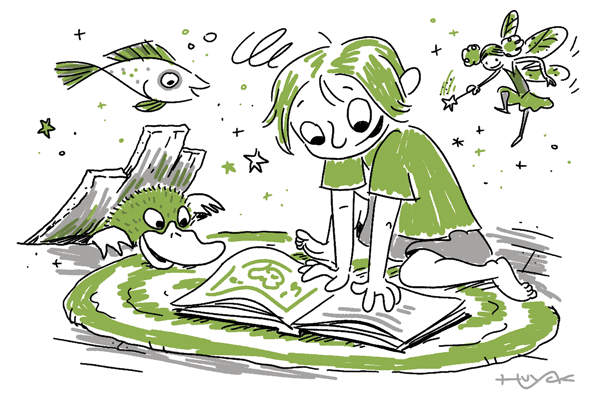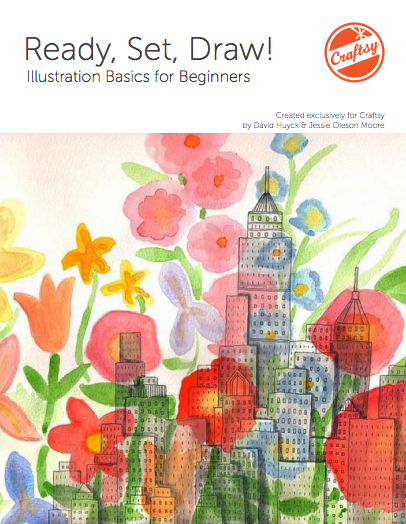 Free PDF Guide: Illustration Basics for Beginners
Learn illustration basics to take your art to professional levels.Download FREE Now
Find illustrative success: 5 mistakes I already made for you.
For as long as I can remember, I have always been in love with illustration and comics and animation. There is something about the mix of visual and verbal storytelling that captivates me. Done well, these art forms transport me to distant or impossible worlds full of talking animals, flying castles and unlikely relationships that are imbued with an honesty that simmers deep and reveals very real truths.
When I got my first book project with a major publisher, I had been trying to make children's books for over 10 years. I had studied everything I could about how the process works, and I avoided some common stumbling blocks right away. But, once I really dug into that first book, it was clear I still had a lot to learn.
Assuming you are trying to make picture books for mainstream publication (rather than, say, a self-published book for your family or your community theater or something like that) here are some of the easiest mistakes to avoid.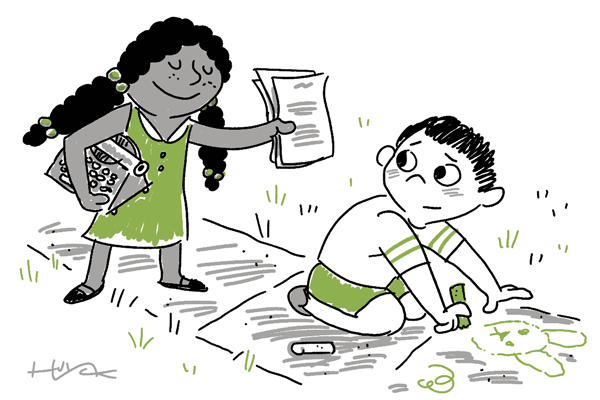 Mistake #1: "I wrote a story! My friend Bill can draw it for me!"
A lot of first-time authors believe they need to find an artist on their own to draw the pictures for their book before they can sell it. The vast majority of books made these days are ones where an editor acquires a story from the author, and then that editor plays matchmaker to find the right illustrator to match the story's tone or spirit. In a lot of those cases, the author and the illustrator have never met, and since the editor acts as a go-between, summarizing and editing the conversation between author and illustrator, they still may not have spoken together by the time their book is released in bookstores.
For illustrators:
If you are an artist who simply wants to illustrate books, you don't need to have a story to send your art to an editor or agent. Send in your best portfolio, and be sure to have a website with regularly updated work to show your versatility and art skills. If you get any response, positive or negative, listen carefully. These are unbelievably busy people who truly know the industry well, and if they have made time to give you feedback, it probably means they see promise in you, and they want to see what you might be capable of.
For author/illustrators:
Certainly, if you have the skills and background to write a good story AND you are an accomplished artist, you can submit a complete picture book "dummy." A dummy is a mock-up version of the book, usually with pencil sketches for the entire story, and two or three finished pieces, that show how the final art will look. This gives the agent or editor a more complete idea of what kind of book you want to make, and it lets them know, at a glance or after careful study, if this book is right for their publishing house.
Just remember: Because of the physical properties of paper, all picture books have pages in multiples of four. Most often, books are 32 pages, or maybe 40.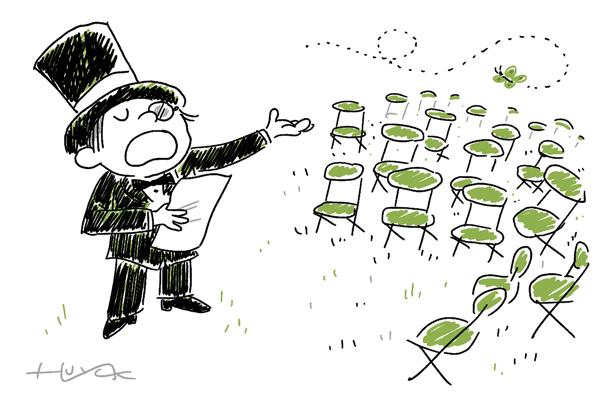 Mistake #2: "I'm a poet, and I know it!"
Unless you are an accomplished poet, or the ghost of Dr. Seuss or Shel Silverstein, it's probably not going to work. There are certainly a large number of picture books written in meter and rhyme, but only a narrow band of those books are actually readable more than once.
There are few picture-book sins worse than making a parent, teacher or librarian stumble on your terrible approximate rhyme or poorly syncopated poetry, as they read aloud to an audience of attentive children, attempting (and failing!) to figure out how you intended it to sound. You make the reader look like a fool, and they are unlikely to pick it up again or recommend your book to anyone else.
If you insist on writing poetry, know that an agent or editor is going to approach your story with extreme prejudice. There is simply too much badly-made poetry in the children's book market for them to waste their time on more of it.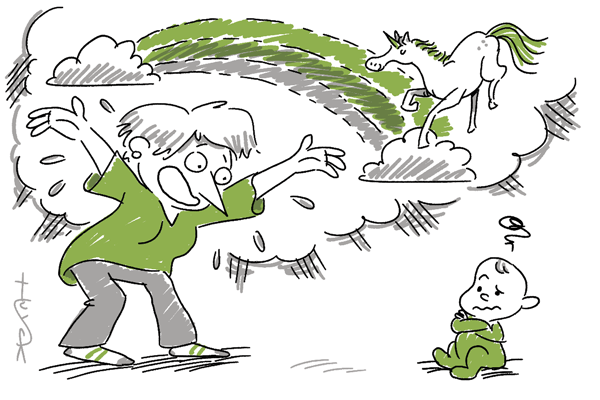 Mistake #3: "Writing for kids is easy! It's so short and silly!"
Don't be fooled: Simple, straightforward storytelling is much harder than it looks. Maurice Sendak's Where the Wild Things Are takes us from a home with distracted parents who rush to punish a misbehaving Max, who then imagines or dreams a crazy, monster-filled world where he is in charge, and then, tired of the responsibility, he returns to his home where his parents have calmed down and apologized with a hot dinner.
The depth of emotion and far-reaching journey are told in just a couple dozen sentences and fewer than 400 words, and, of course, twenty spreads of intricate illustration. That dense package of brilliant storytelling did not come easily — even Sendak, a seasoned illustrator and writer, needed to make multiple drafts and major changes before the book became what we all know and love today.
Kids are not stupid, they are just inexperienced. Their brains work more-or-less as well (or better!) than any adult's brain. They just haven't lived as long or done as many things. Picture books are one of the earliest ways a child can experience new ideas, different places, and try out new situations. Don't talk down to kids. Instead, try to give them a new perspective.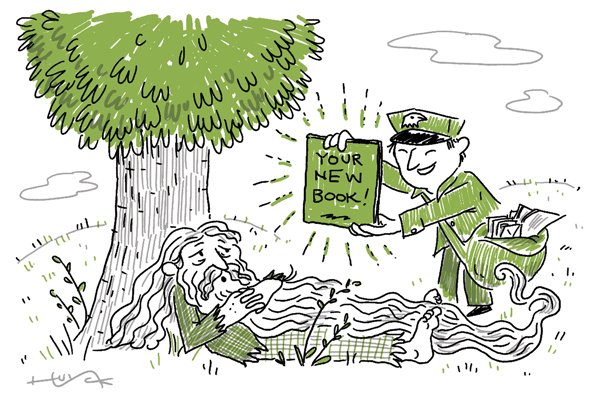 Mistake #4: "Yes! I sold my book! Christmas presents for everyone this year!"
Picture books take FOREVER. Whether you are an author, an illustrator or both, there is no part of the process that goes quickly. My first book, That One Spooky Night, came out almost two years to the day after I first got the contract for it. I started my second book, If Kids Ruled the World, right after I finished that first one, and it is still not even out yet — the third book I illustrated came out before the second one! And I am currently negotiating the contract on a book that won't come out until 2016.
Publishing is a slow-moving behemoth. You can't expect quick responses or instant gratification if you want to make these wonderful things. But persistence pays off, eventually. And if you stick with it and work hard and edit and revise and find the right editor and publisher, you can do it. Eventually.
Mistake #5: "My murder mystery full of guns and guts will make a perfect board book for toddlers!"
Okay. Maybe. But probably not.
Get to know picture books inside and out. Look at new books at your local bookstore, and time-tested classics at your library, and don't forget to ask the bookseller or librarian what kids are excited about. Then read out loud to your own kids, or borrow a friend's children, reading the good ones over and over. Know your audience. Hone your own taste. Get to know what works and what doesn't, and get a sense for where the gaps are in your own work. Then get to work filling those holes in!
This is also a great opportunity to discover what publisher makes book like the one you are trying to make. Who publishes stories like yours? Which books look like your art, and what publisher is hiring those artists?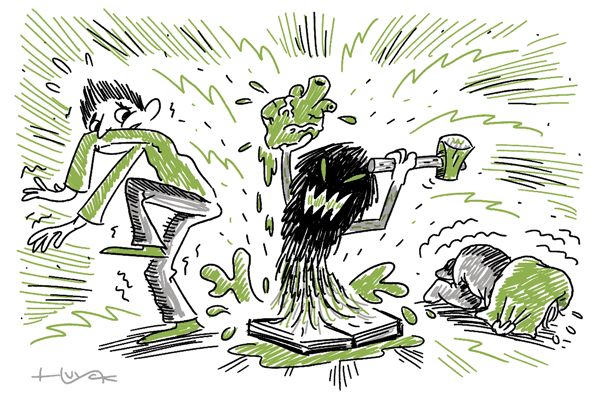 We are all going to make mistakes along the way. My mistake to success ratio is something like 99-to-1, generally. But that's true of any creative act. Once you figure out how to learn from your mistakes and to capture the happy accidents, you will build the forward momentum you need to reach your goals.
Just don't have your friend Bill draw the pictures for your blood-and-guns murder mystery, written in iambic pentameter with a heavy-handed moral, and expect it to be in bookstores next month. I already made those mistakes for you.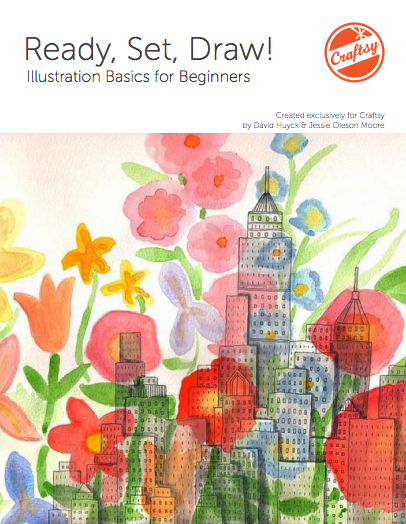 Free PDF Guide: Illustration Basics for Beginners
Learn illustration basics to take your art to professional levels.Download FREE Now