College quilts can make a great gift for the recent high school graduate who is looking forward to their undergrad experience or the recent college graduate who wants to remember his or her alma mater. Whether you are looking for graduation gift ideas or just a fun project to help you pass the time, these college quilts and university-themed blocks will get you started!
You'll be inspired by these college quilts and blocks from the Bluprint community!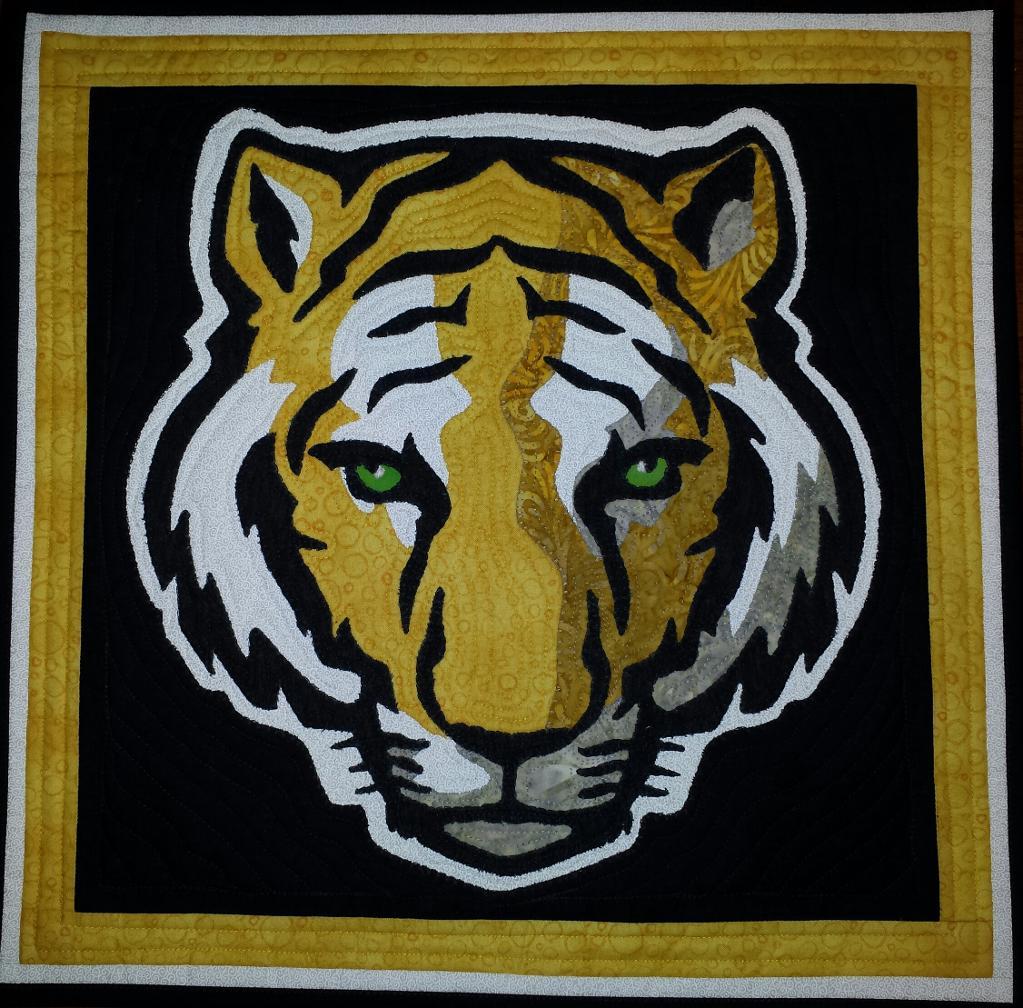 Photo via Bluprint member Hair of the Dog
Mascot motif
A college mascot can be made into a quilt by using a computerized logo and some ingenuity! This Tiger Quilted Wall Hanging is modeled after DePauw University's school mascot. If you look closely, you can see that the free-motion quilting echoes the appliquéd facial details to give the tiger a realistic yet graphic appeal.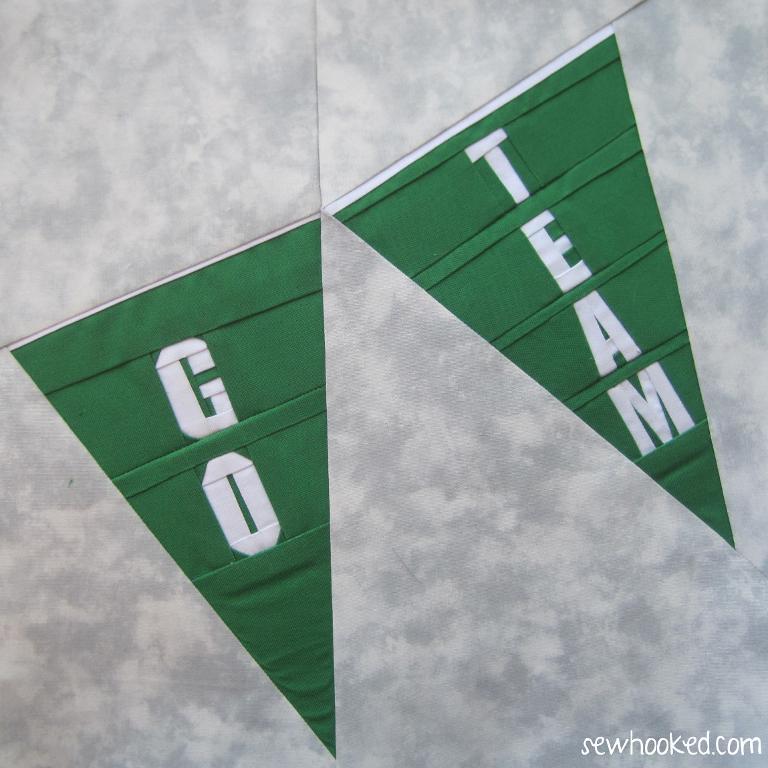 Photo via Bluprint member Sewhooked
School spirit
This brilliant pennant block is a perfect addition to college quilts for athletes and sports fans. Personalize the banners in your choice of colors, and show your school spirit! Basic paper piecing skills will be used to make this block.
Get the FREE Go Team Paper Pieced Block pattern here.
Photo via Bluprint member countryna1586898
Themed design
Using a combination of machine embroidery and classic patchwork blocks in your school's colors can lead to a great finished college quilt. This University of Wyoming Graduation Quilt ties in the school's mascot through a western theme, and was gifted to the quilter's husband for completing his MBA.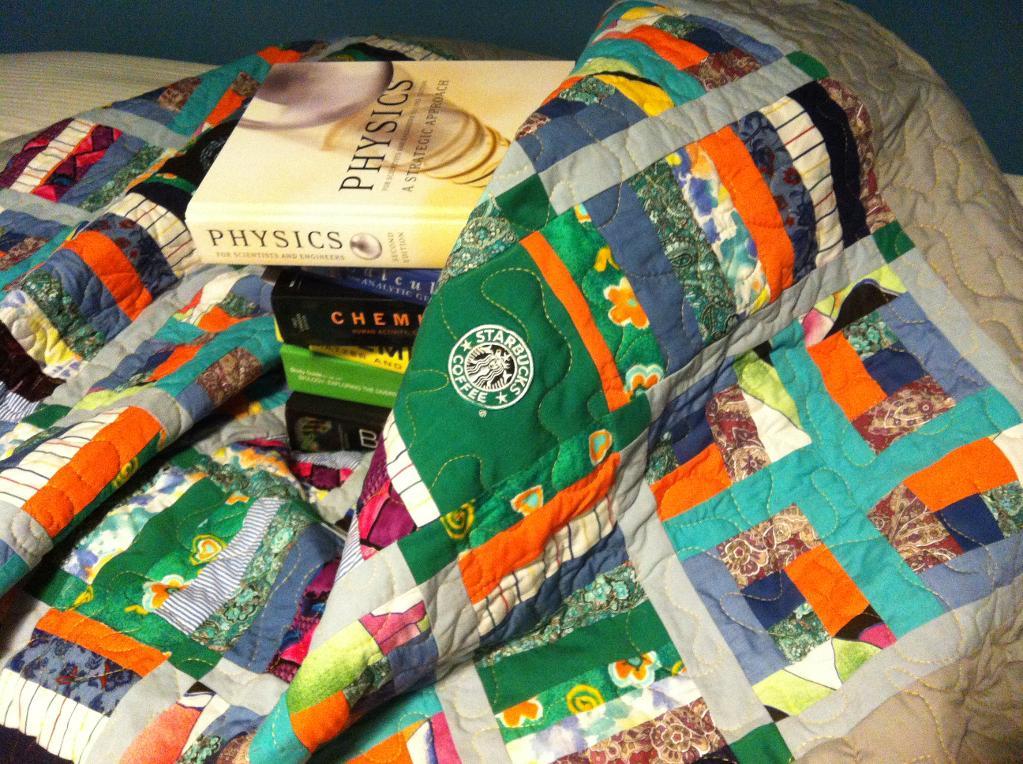 Photo via Bluprint member sharmacdonald
T-shirt style
This University Quilt is a fun twist on the traditional T-shirt quilt, in that it uses only a few squares of memorabilia and lots of random patchwork strips sewn into blocks and rows. If you want to make a gift for a high school graduate going to college, this scrappy style of quilt could be tailored to the colors of his or her dorm room, tying in a few special reminders from home.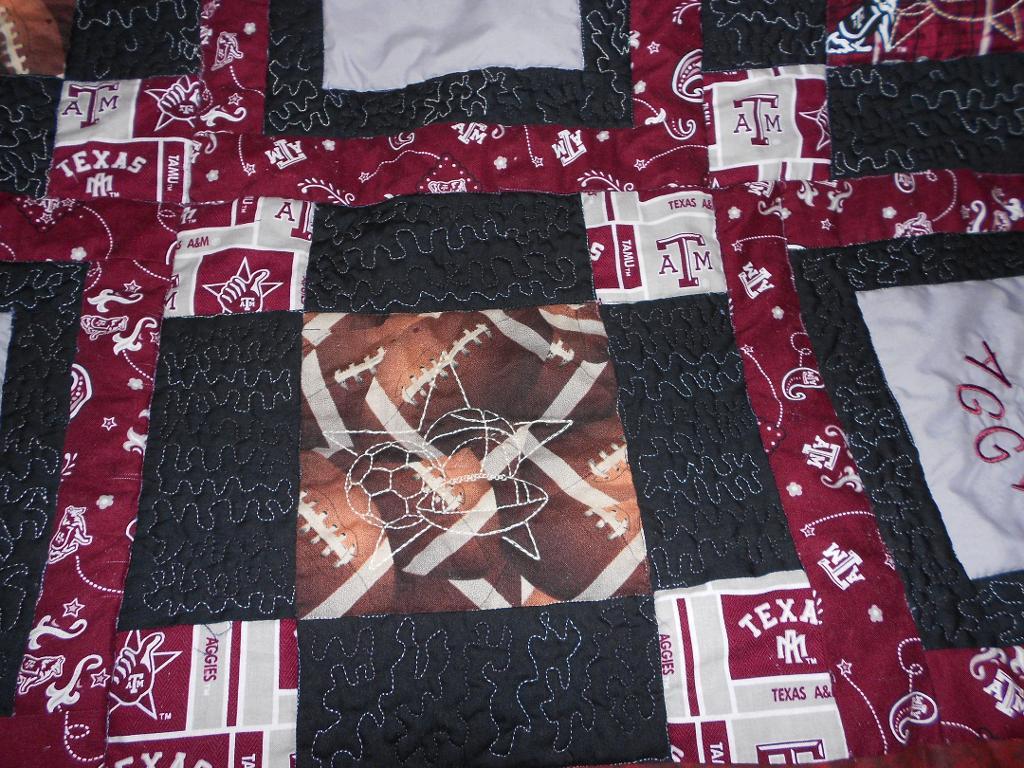 Photo via Bluprint member ALundy
School-specific fabric
This quilter showed her spirit for Texas A&M with a collegiate fabric and special machine embroidered blocks. The Two Aggies Quilt is free-motion quilted on a home machine with a stippling pattern for the background and stitch-in-the-ditch for the blocks.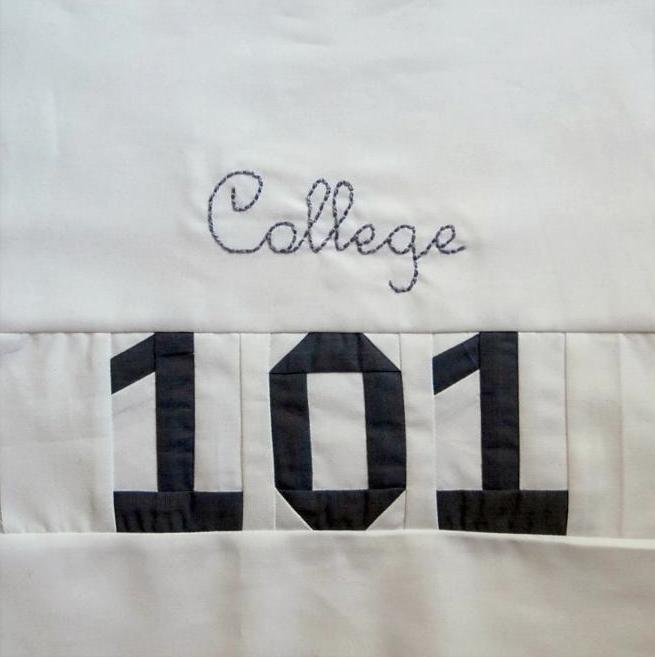 Photo via Bluprint member Meadow Mist Designs
College 101
Combine embroidery and paper piecing to make this beginner-friendly quilt block for your college-themed quilt. A 10″ x 10″ finished block would look lovely as a part of your handmade graduation gift!
Get the FREE College 101 block pattern here.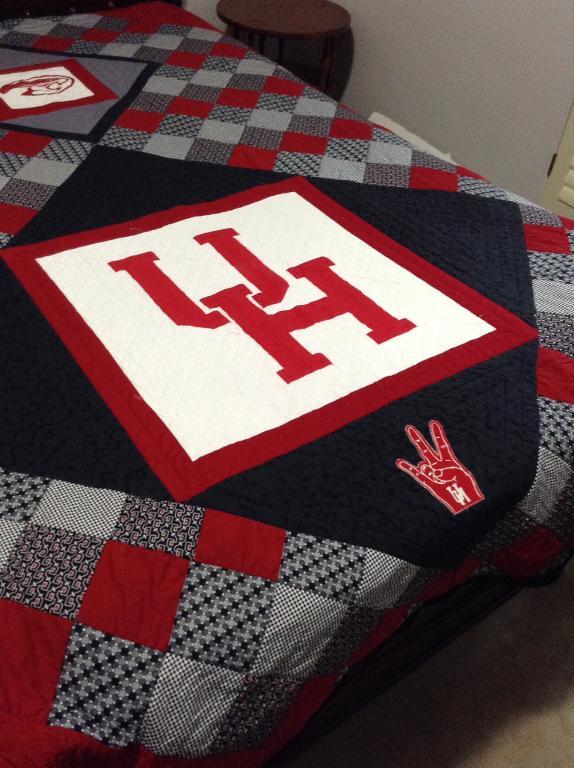 Photo via Bluprint member topper75024
School colors
If there's no licensed fabric for the college or university you'd like, you can always use the school's colors and use your own creativity to recreate the logos! The University of Houston Quilt features a large appliqué of the school letters and additional digitized and embroidered school symbols. 
Wondering how many shirts you'll need to make a quilt?
Learn More About T-Shirt Quilting
Don't let treasured T-shirts collect dust in a drawer – show them off in a quilt you'll cherish for a lifetime!Enroll Now »