When I first started beading, I was both intimidated and in awe by cluster jewelry. It looked so involved and complicated! But after trying a few cluster jewelry tutorials, I soon discovered that the hardest part is choosing and coordinating all the beads in the cluster!
Create your favorite pieces!
Learn new wire-wrapping techniques & make 7 great projects with exclusive access to lessons from designer Aga Kruk in her online class Wire-Wrapped Stones, Crystals & Clusters.Enroll Now »
Cluster jewelry is a great option for those of you who love sparkle and bold pieces. It's an even better option for jewelry makers who have boxes overflowing with extra beads, since the clusters use up so many different beads from your stash.
If you love sparkle — and you have a ton of extra shimmery beads in your stash — then make one of these cluster jewelry pieces your next project.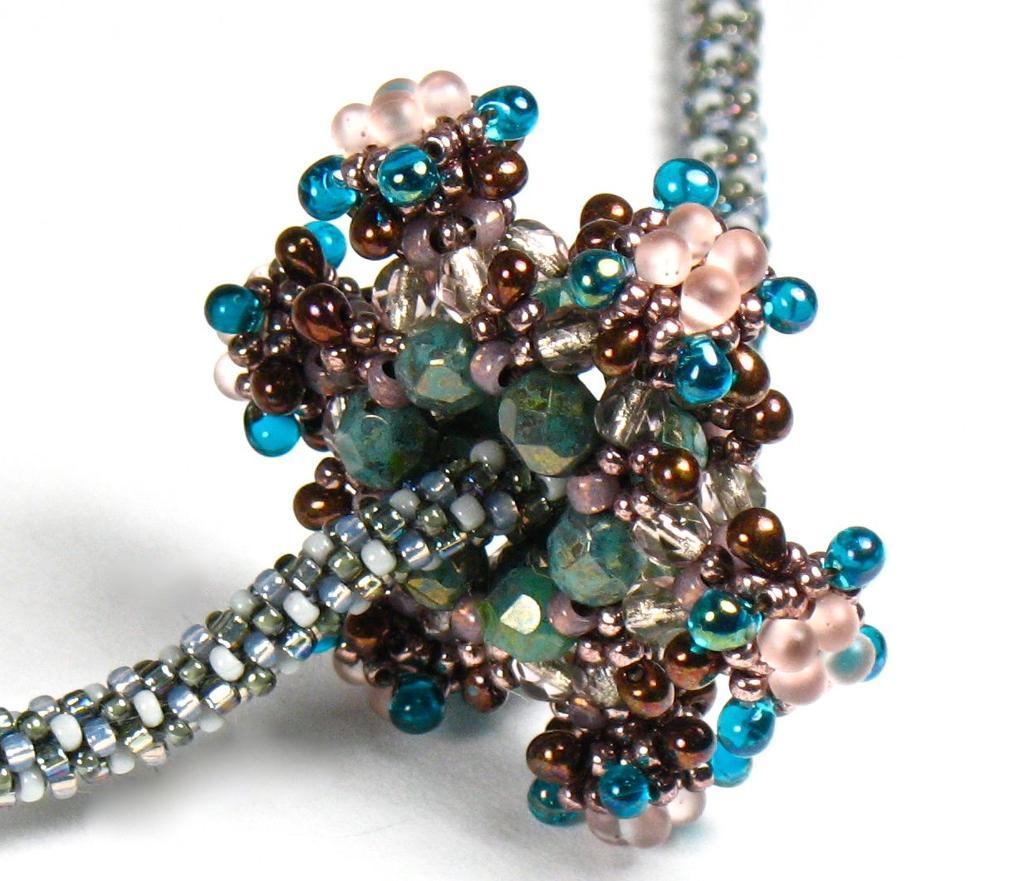 Photo via Bluprint member MoreThnSomewhat
1. Coroa
Build one cluster at a time for this pendant that freely slides back and forth on the herringbone rope or the chain of your choice. You'll need to be familiar with right angle weave and peyote stitch before you get started. If you need help with that right angle weave, be sure to check out Barb Switzer's Bead Stitching: Right-Angle Weave class.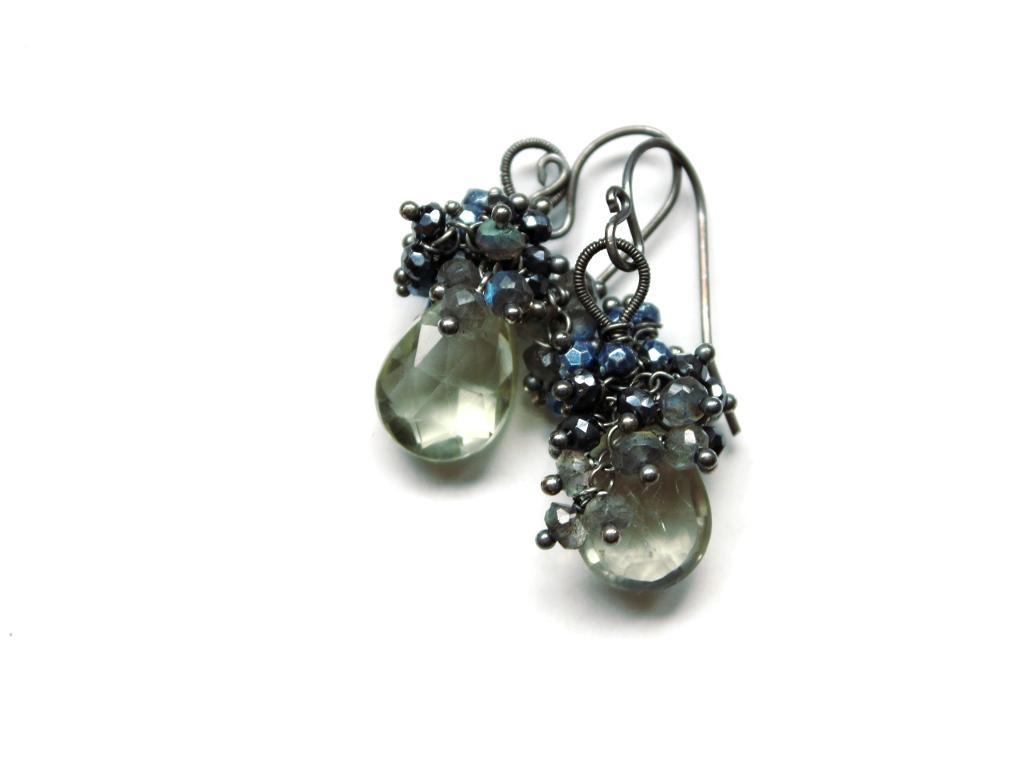 Photo via Bluprint instructor Aga Kruk
2. Cluster Earrings with Head Pins
Earrings, pendant, charm — you can make anything you'd like once you master this tutorial. There are step-by-step photos along the way to make sure your earrings turn out perfectly. You know the tutorial is top-notch because it was designed and written by expert Aga Kruk, instructor of the popular Bluprint classes Wire-Wrapped Stones, Crystals & Clusters and Wire-Wrapped Stones: Designer Techniques.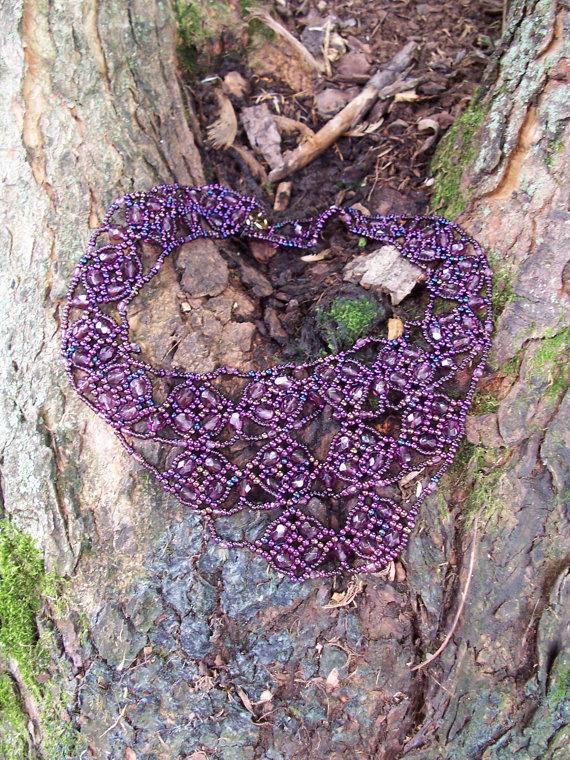 Photo via Bluprint member ZaneyMay
3. Fire-Polished Cluster Necklace
Clusters of tiny seed beads are neatly laid out to create this sparkly piece. There are two sizes of seed beads used in the sample above, but you can use any size you'd like to change up the style. Instructions are included to make the necklace as long as you'd like.
Get the pattern »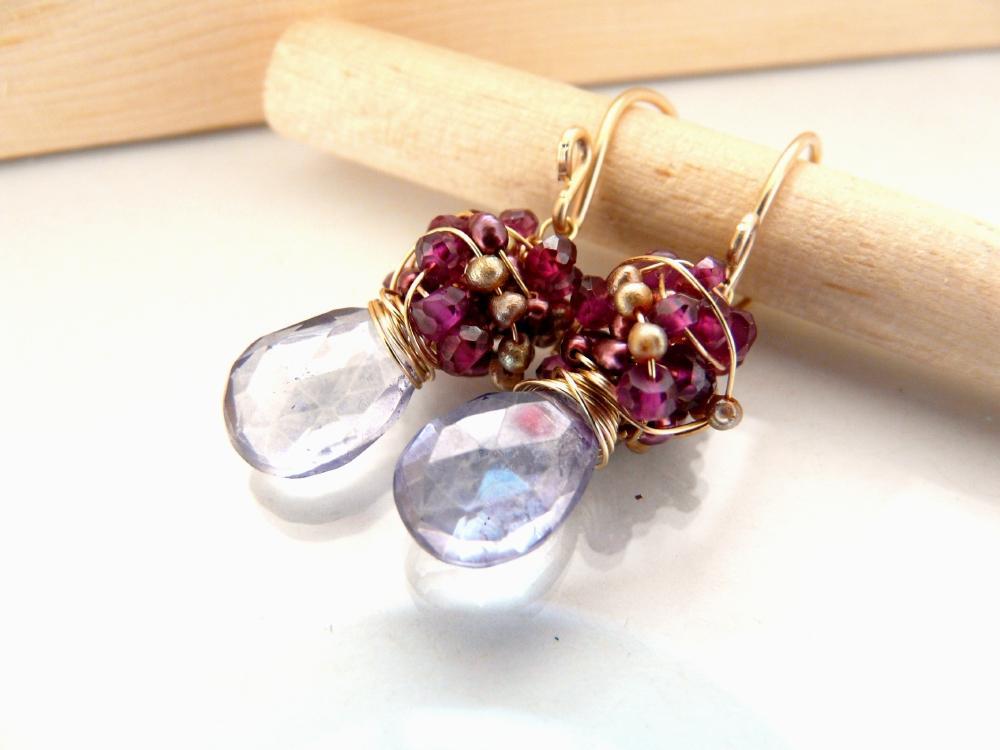 Photo via Bluprint member anthology27
4. Cluster Earrings
This tutorial includes (gasp!) 67 photos, so you'll be guided through the entire process. There are even instructions for making your own ear wires. Change up the beads and experiment with different clusters to create several different pairs of completely different earrings. Take a peek through the other sample photos on the pattern page and you'll get plenty of inspiration!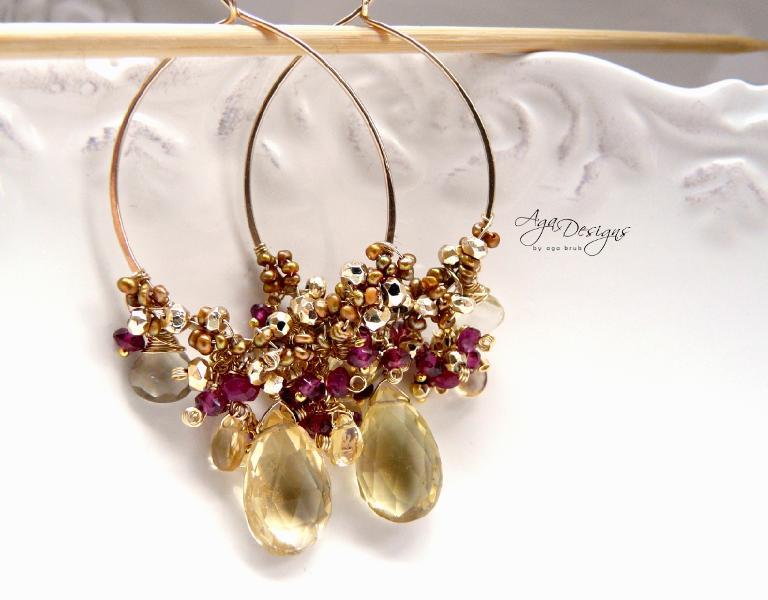 Photo via Bluprint instructor Aga Kruk
5. Hoop Earrings in Gold
These earrings look like they're fit for a grand ball, but you could pull them off on any occasion with the right outfit! The pattern is available exclusively to Bluprint members enrolled in Aga Kruk's Wire-Wrapped Stones, Crystals & Clusters class. The class covers looping, wrapping, hammering, twisting and everything else you need to know about creating gorgeous pieces of jewelry like these hoop earrings.
Get the pattern »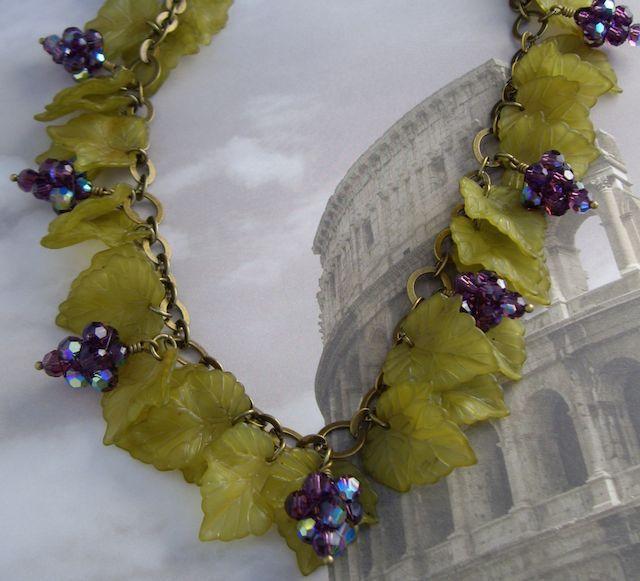 Photo via Bluprint member The Beading Place
6. Beaded Crystal Grape Clusters and Lucite
Designer The Beading Place was inspired to design this necklace after visiting the vineyards of Napa Valley. A smaller version would make a nice matching bracelet, and the grape clusters placed between the leaves would make a fantastic pair of matching earrings.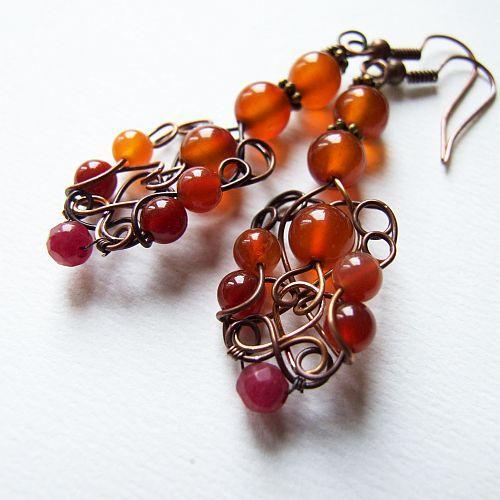 Photo via Bluprint member KicaBijoux
7. Cluster of Berries
This cluster is a little more minimal than the usual cluster jewelry. No special skills are required; if you can bend wire, then you can make these earrings. The hardest part is deciding on bead color combinations!
What are some of your favorite types of beads to use in cluster jewelry?
Create your favorite pieces!
Learn new wire-wrapping techniques & make 7 great projects with exclusive access to lessons from designer Aga Kruk in her online class Wire-Wrapped Stones, Crystals & Clusters.Enroll Now »