At some point in the last few years, shawls became my go-to knitting accessory. If you've taken a peek at Crafty's exclusive new Cloudborn yarn, you probably already noticed that there are plenty of shawl-worthy yarns in the collection. Whether you're knitting a delicate fingering-weight shawl or a cozy bulky-weight shawl, there are many fibers and colors to choose from.
We've made your next shawl easier than ever: With one of these kits, you'll get a pattern from some of our favorite designers paired with the perfect yarn. Be warned, though: some of these shawls might even replace your favorite scarf!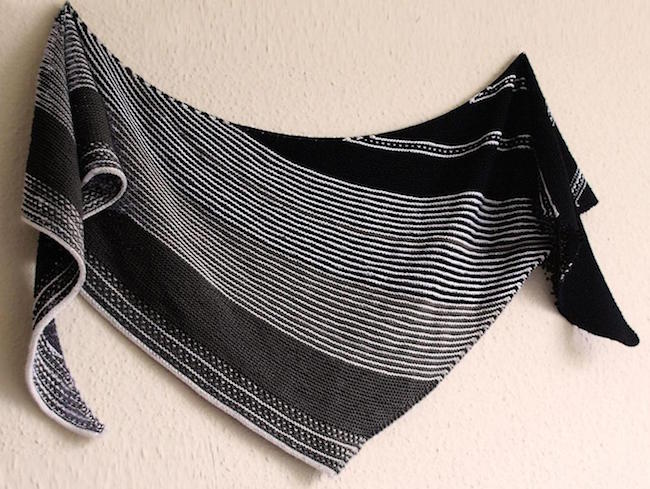 1. Drachenfels Shawl
This is our most popular project kit EVER! We've seen countless color combinations of this classic shawl by popular designer Melanie Berg. What colors would you choose?
Get the Kit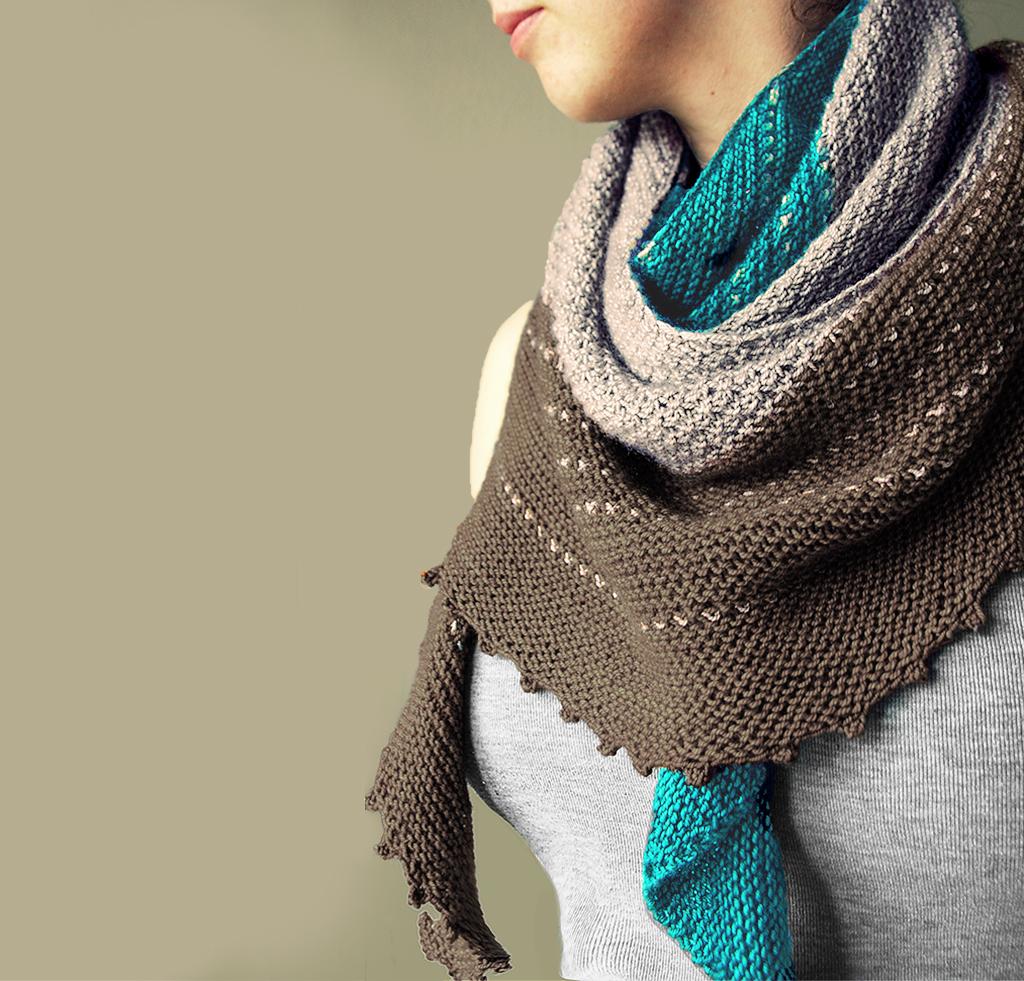 2. Ashburn Shawl Kit
Choose from four different colorways in Clouborn Highland Superwash Sock Twist make this shawl. The simple striped colorwork, scalloped edging and asymmetrical design are all easy to accomplish but give this shawl a one-of-a-kind style.
Get the Kit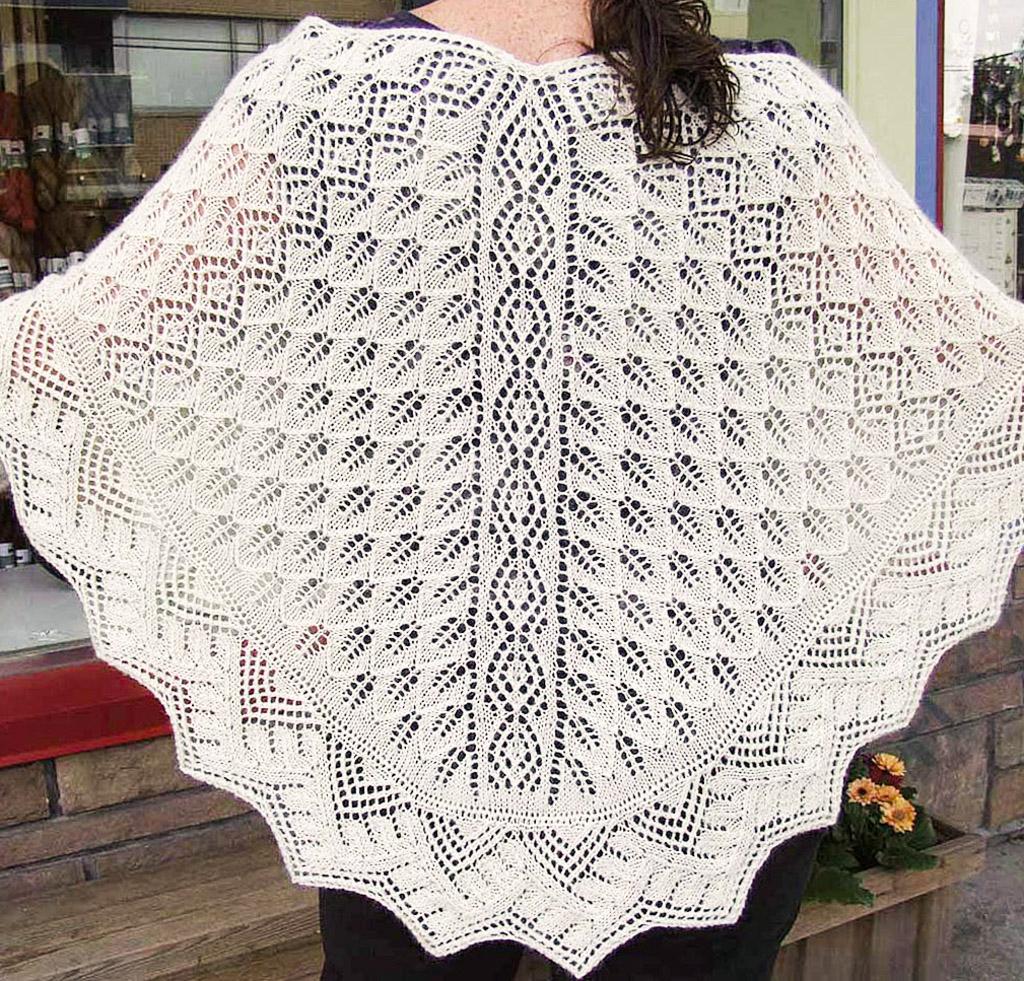 3. Harbour Lights Shawl Kit
Looking for a bit more of a challenge? The lace pattern is stitched using Cloudborn Baby Alpaca Fingering Yarn, a great choice for shawls thanks to its softness and drape.
Get the Kit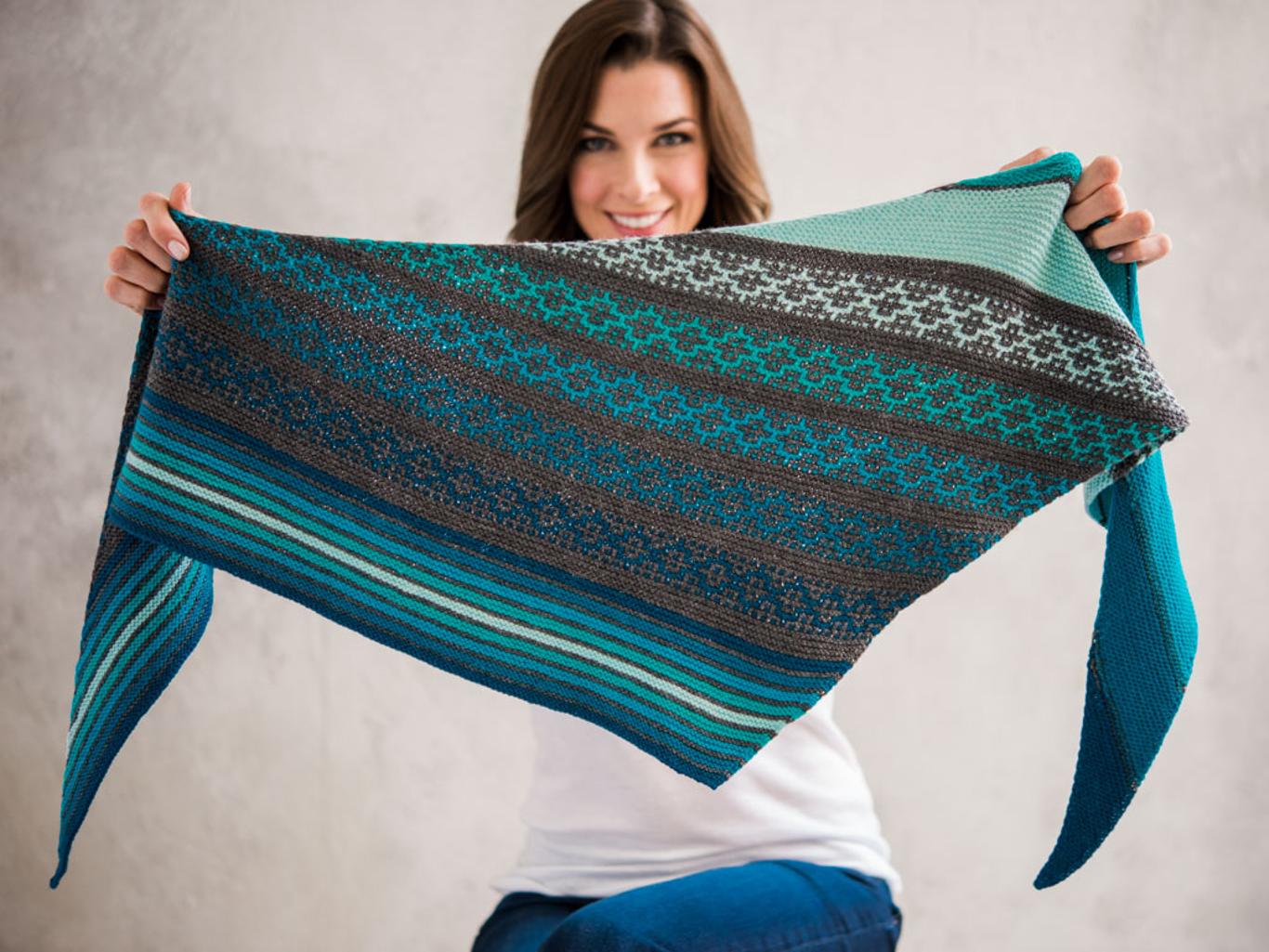 4. Malini Shawl Knitting Kit
With this shawl, there's no need to spend any time worrying about your color choices: This kit comes with a mini-skein set, so the gradient is already picked for you. Plus, you can try slip-stitch colorwork as you knit!
Get the Kit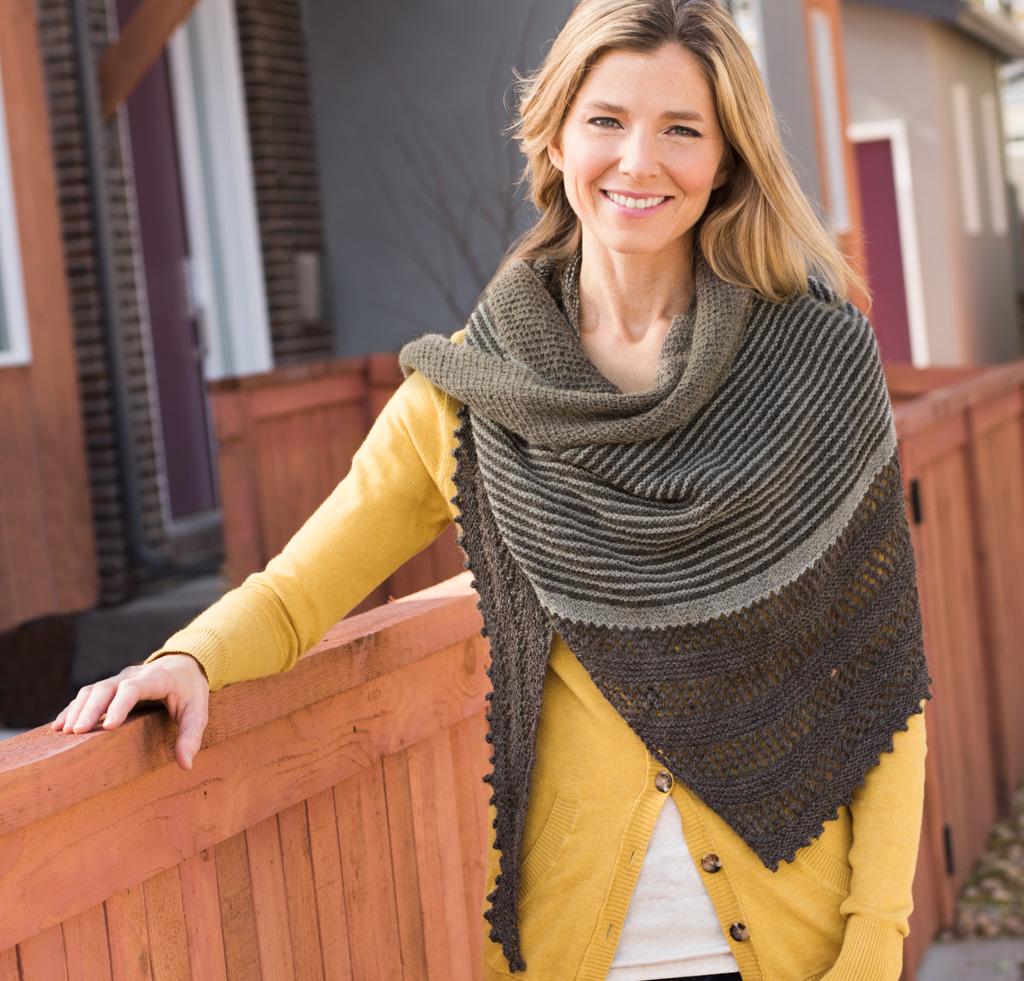 5. Hiraeth Shawl Kit
Texture, stripes, lace — this shawl has it all! The neutral color palette will match practically anything you own. The combination of Cloudborn Eco Alpaca along with Highland Fingering gives the shawl great texture, drape and softness.
Get the Kit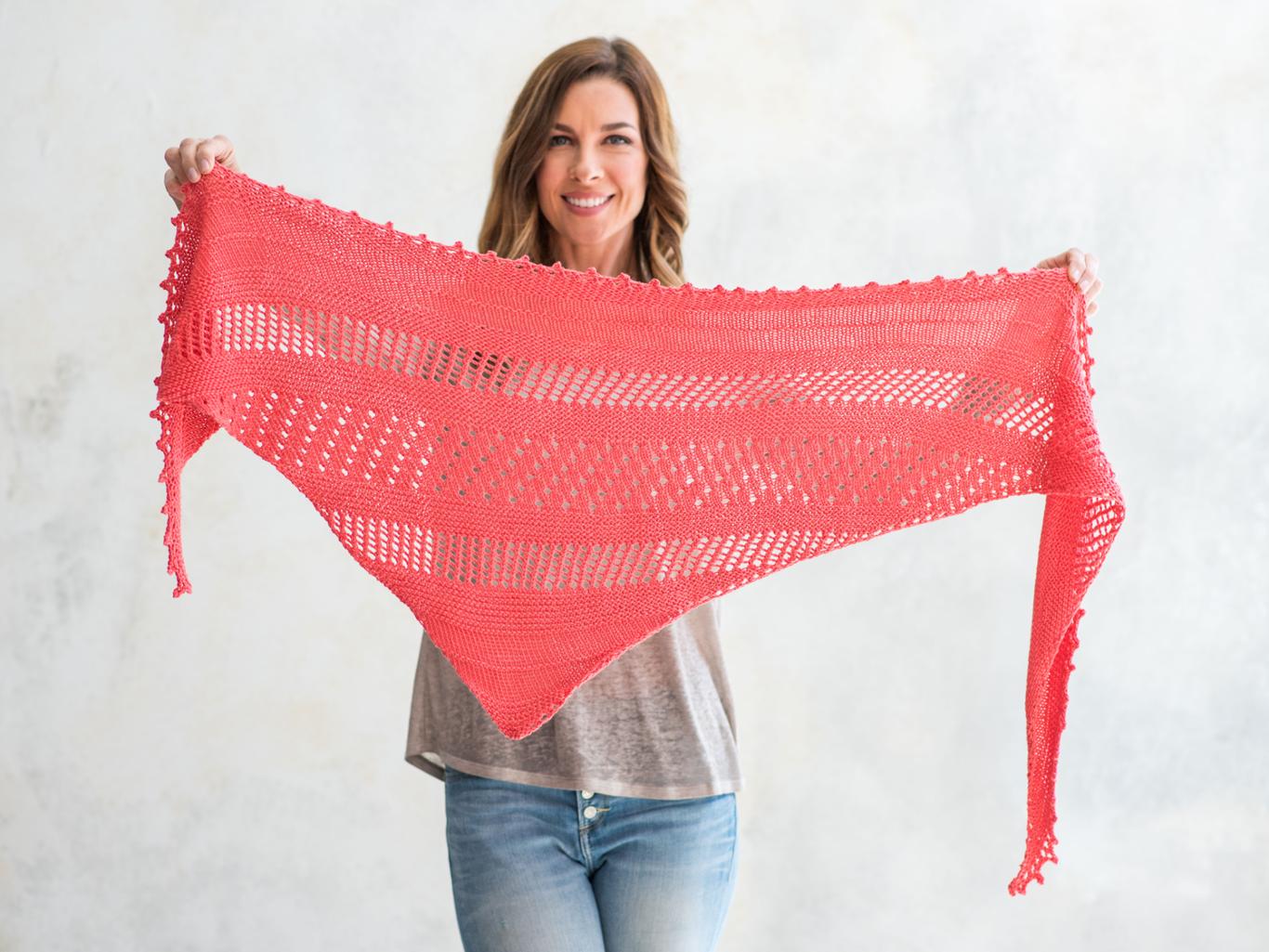 6. Over the Sea to Skye Lace Shawl Knitting Kit
What I love about this yarn collection is that there are so many colors to choose from. The shawl is shown above in a cherry soft pink, but any of the other colors — like Brilliant Blue, Dark Purple or even a neutral like Taupe — would look lovely, too.
Get the Kit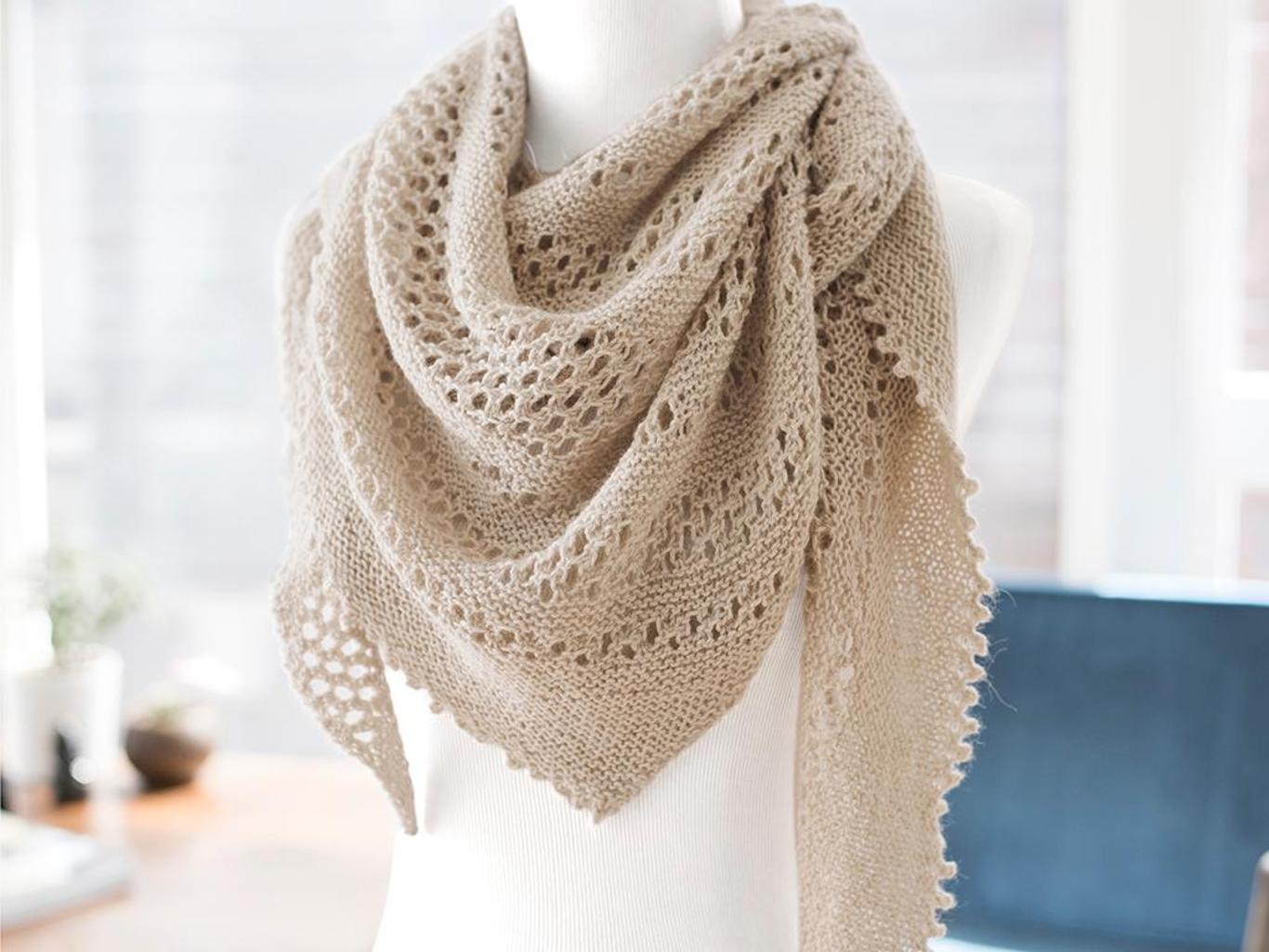 7. Hot Oatmeal Lace Shawl Knitting Kit
Looking at this photo makes me want to reach out and touch that baby alpaca. The Cloudborn Baby Alpaca Fingering Yarn offers not just softness but also a lofty look to the shawl. The lace pattern repeats across the shawl, so once you memorize the pattern you won't have to constantly refer back to it.
Get the Kit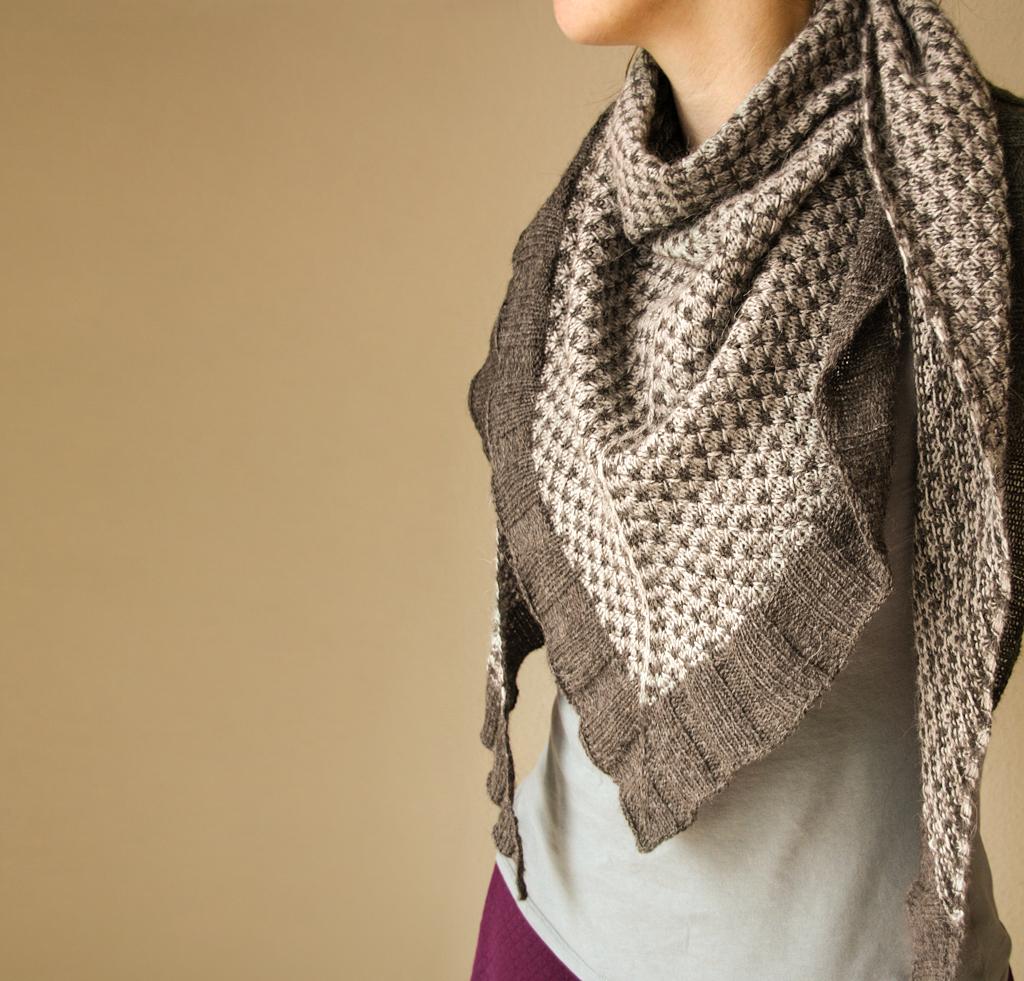 8. Spark of Grey Shawl
Alpaca and wool join forces for a warm, cozy shawl that has a beautiful texture. Slip-stitch color work creates the pattern of the body, making it the perfect first colorwork project for a beginner.
Get the Kit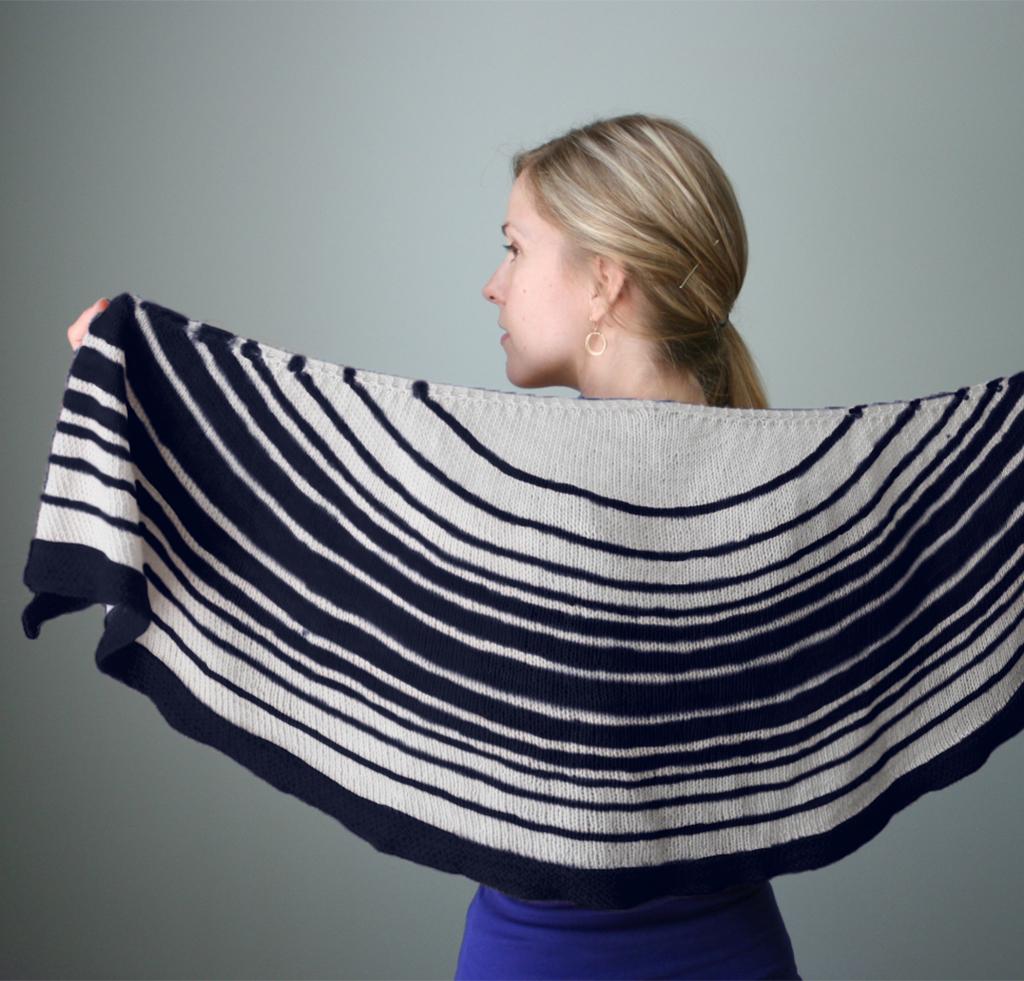 9. Lunaris Shawl
Crescent-shaped shawls are easy to wrap around your shoulders, and this shawl is no exception. The stockinette stitch doesn't require a lot of focus, so you can watch movies as you stitch or take this one to your stitch group.
Get the Kit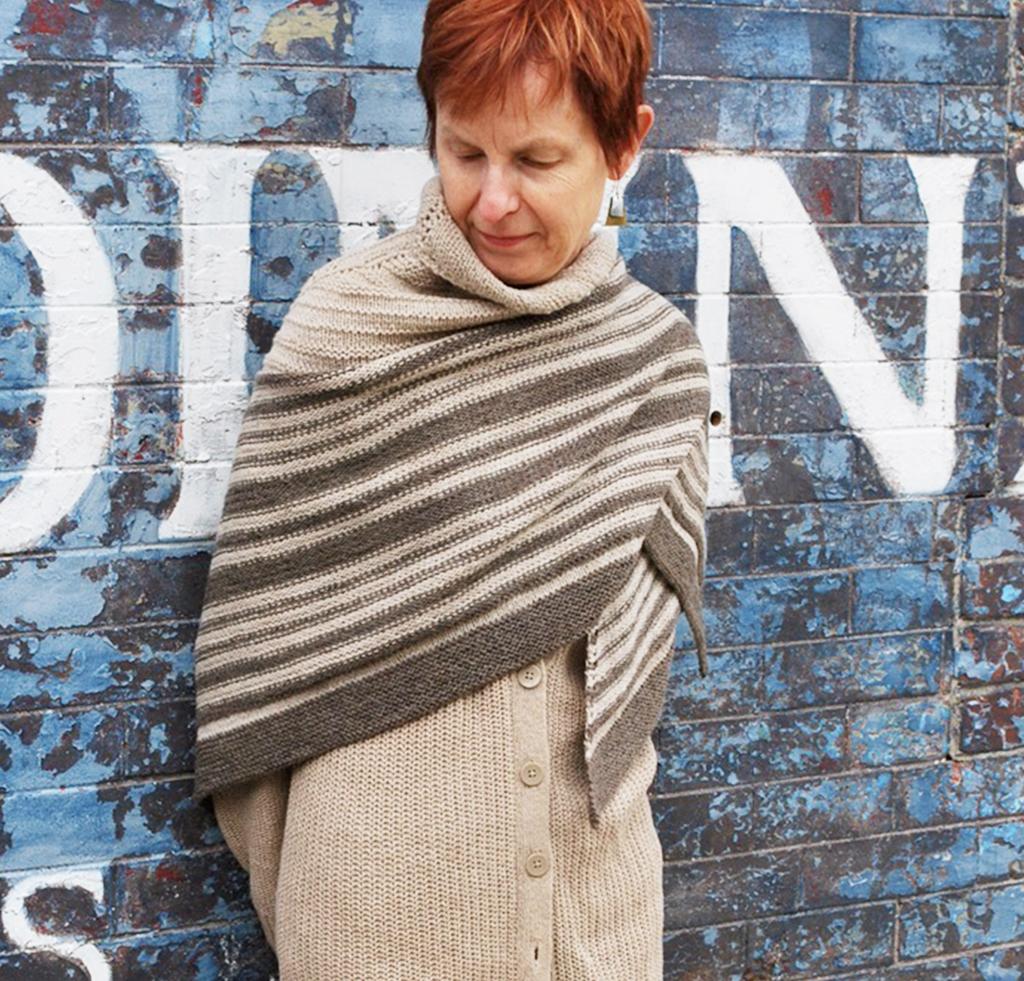 10. Finchmere Shawl Kit
A triangular shawl has so many styling options. This shawl is worked up in a blend of wool and alpaca, so you'll get the durability of wool with the softness of alpaca, making this one your new favorite accessory.
Get 7 FREE Shawl Knitting Patterns!
Download a free book full of stunning shawl patterns from some of our favorite designers. Get my pattern book »