Everyone loves dreamy Parisian inspiration! If and when I ever visit France, the first thing I want when I step off the plane are bites of scrumptious, classic French desserts, pastries and a smooth espresso. Ahhh. France!
Photo via Jackie Wonders
Here is a collection classic French desserts you can make from the comfort of your home. However, if you're going to be creating desserts,why not just go ahead throw a Parisian-themed party with all your closest friends. Desserts always call for merrymaking and celebration!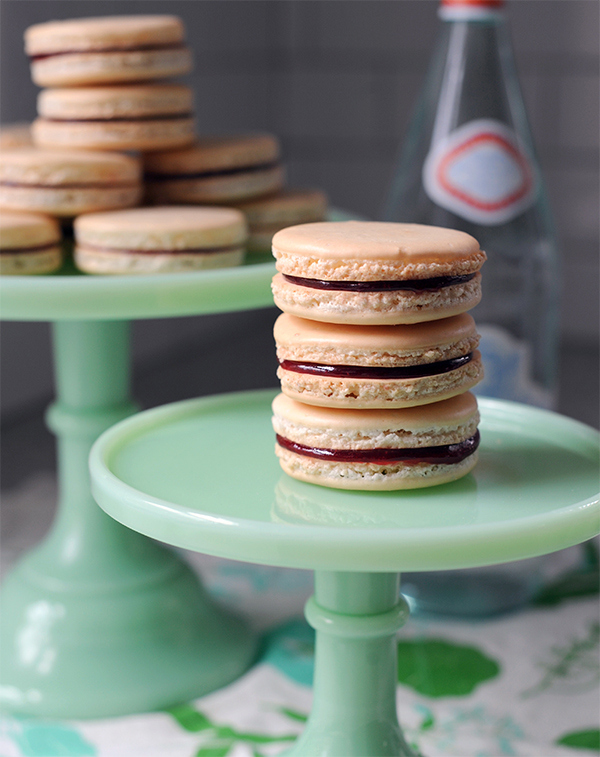 Photo via Styling My Everyday
Macarons
These dear-to-my-heart macarons will have you swooning for days. These are one of the daintiest desserts and I seriously dream of baby showers, weddings and birthday parties filled with plates of them with various fillings! Learn how to make them on Styling My Everyday.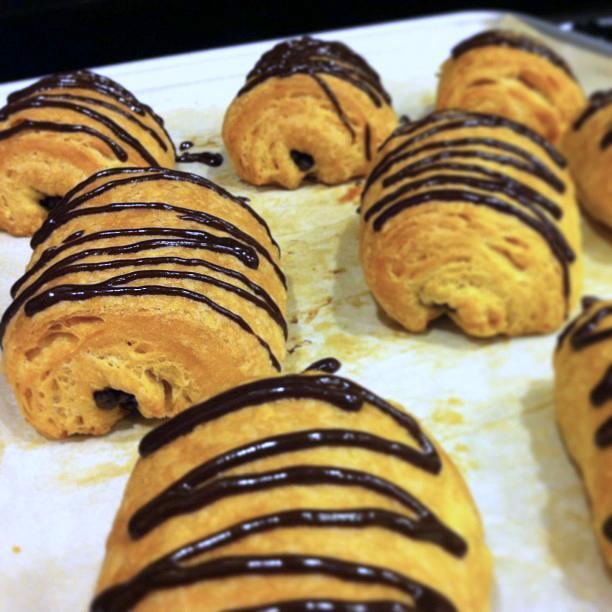 Photo via Bluprint member miwts

Pain au chocolat
The traditional pain au chocolat. How could you say no to these? You need to learn how to make this pastry dough, once you've mastered it, the possibility of French pastries are endless! Executive pastry chef Colette Christian shares how to make these scrumptious treats in her popular Bluprint class Classic Croissants at Home.
Photo via Most Lovely Things
Shortbread cookies
I am in love with these quaint French butter and shortbread cookies. These cookies are ever so light; perfect for a princess-themed birthday party or a tea party!
Photo via Place of My Taste
Crepes
One day when I visit this beautiful city of love, I must visit a quaint little creperie. Place of My Taste shares how to make these these delectable French Crepes in under 30 minutes! Another reason I am so in love with crepes is because the filling possibilities are endless: various fruits, Nutella, vegetables, savory meats, (bacon!), hollandaise, fruit jams, puddings, and so much more! Just let the creative juices keep flowing.
Photo by Little Ferraro Kitchen
Soufflé
You must try this fluffy French lemon soufflé. This recipes offers the reality of mastering the soufflé with its fragile and beautiful preparation, however, the end result is well worth the TLC  in this amazing dessert.
To further master the art of making soufflé, sign up for French Home Cooking: The Essential Techniques. Instructor Cynthia Nims shares the secret to making a flawless cheese soufflés that are just divine!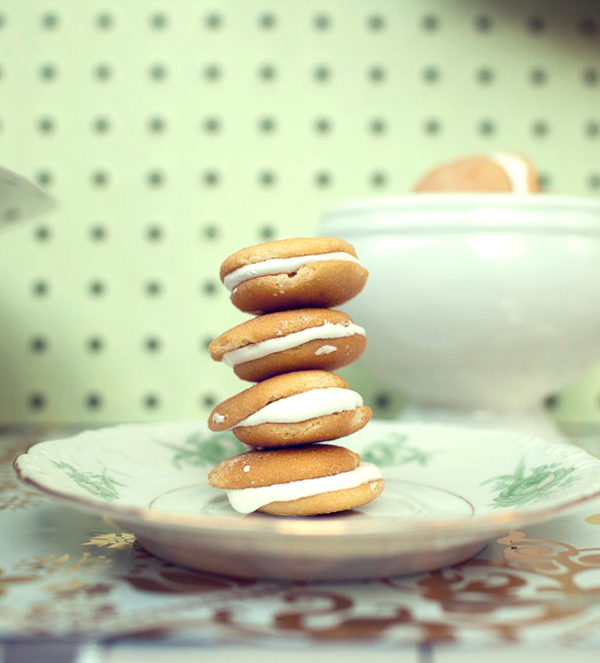 Photo via A Subtle Revelry
Easy homemade macarons
To harness my inner French girl I created this really easy homemade macaron recipe, made from vanilla wafers and marshmallow fluff. True, it is not the "real" thing. But, an American cheat on a classic French dessert is always welcome in my kitchen. Especially when it takes all of 5 minutes to put together and tastes so incredibly good! Perfect for that last-minute dessert idea. It even includes a little edible glitter dust!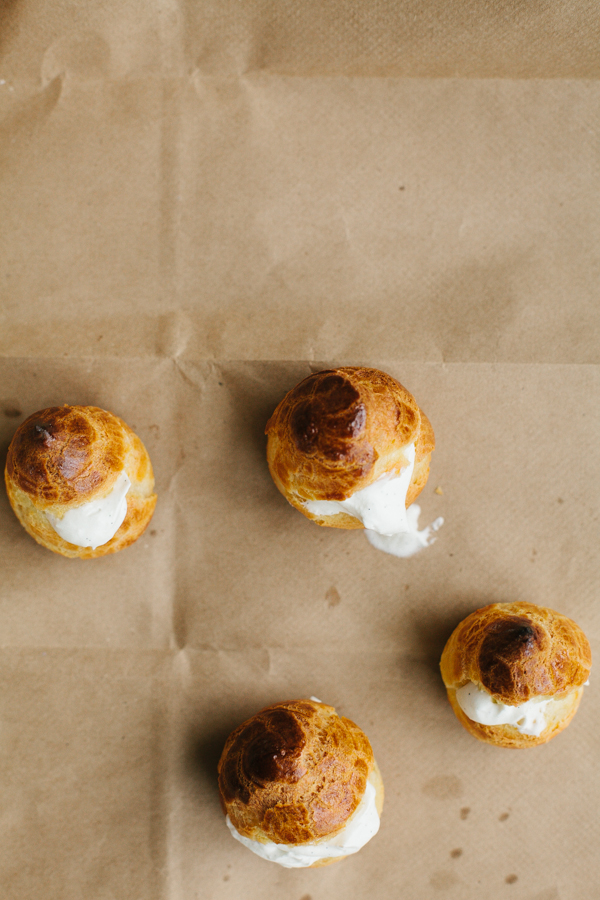 Photo via Ashley Rodriguez

Cream puffs
Who doesn't love the classic cream puff? I love how light and fluffy these are — definitely always a crowd-pleaser. Make them with fresh whipped cream for the most delectable results! See our primer on how to make pâte à choux, and then learn the secrets to making perfect cream puffs every time in Colette Christian's newest Bluprint class French Pastry Shop Classics.
Photo via Beanilla
Crème brûlée
We cannot forget the beloved vanilla bean crème brûlée. This classic French dessert will leave your guests begging for more! All you will need is a blow torch, heavy cream, a vanilla bean, vanilla bean sugar, egg yolks and hot water. Voila! Crisp and crackling crème brûlée crust is yours for the sharing!
Photo via Carole Poirot
French apple tart
Behold this scrumptious tarte a l'Alsacienne with cinnamon. This recipe goes great with a steaming cup of coffee or tea and can easily be served up for dessert or even a light brunch. Wow your party guests with this simple, yet amazing apple loveliness!
Photo by Athena Plichta
Madeleine cookies
Learn how to make these adorable madeleine cookies in a snap! All the ingredients are probably something you already have in your cabinets and are sure to be the talk of the party. This recipe gives you several ways to style your madeleines as well as shows you how to set up your very own cookie tasting bar. Enjoy!
[box type="shadow"]
Uncover the secret techniques behind classic French desserts and master pastry making in the Bluprint class French Pastry Shop Classics. Expert pastry chef Colette Christian will provide step-by-step instructions as you whip up unbelievable éclairs, cream puffs, fruit tarts and more.
You might also enjoy our posts on how to make a Paris-Brest and the Top 10 best French pastries.
[/box]
What is your favorite classic French dessert?