These chunky knit hat patterns will, indeed, help you fight off cold, windy weather. There are basic chunky knit hats that show off the yarn with a simple stockinette stitch, and then there are more challenging hats that feature cables or other textured stitches.
One of the many advantages of knitting a chunky knit hat pattern is that it works up super fast. Choose one of these hats to knit, and we bet you can finish it in just a few hours!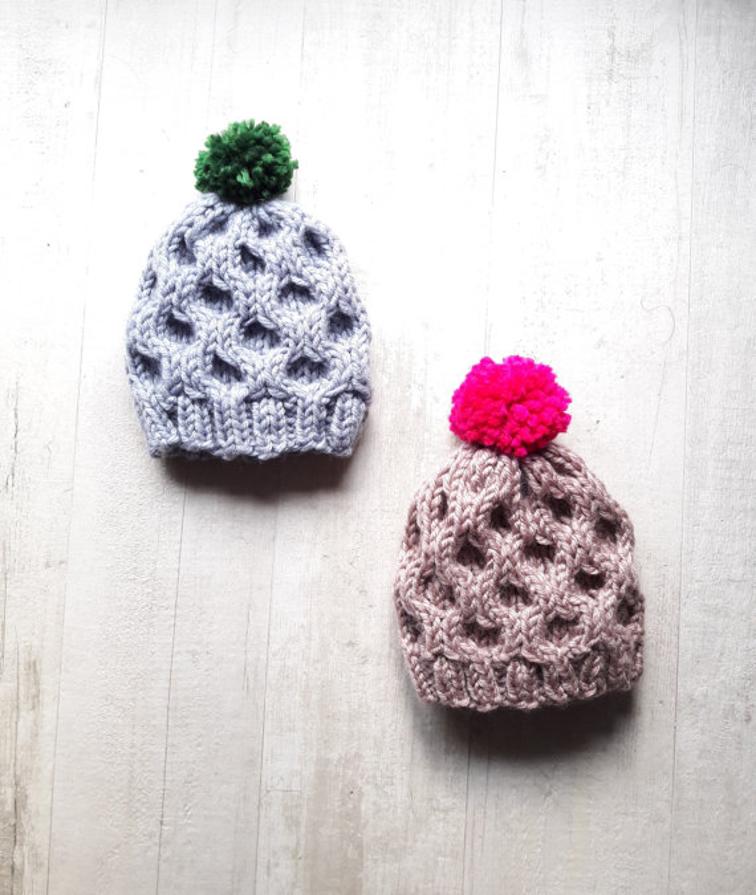 Photo via Invenzioni Di Filo
1. Candyfloss Hat
Show off your fave super bulky yarn with this honeycomb-textured stitch. Stick with lighter colors if you really want to spotlight the texture. We love how the designer paired a complementary-colored pom pom with these samples, but you can also make a pom pom that matches the color of the hat.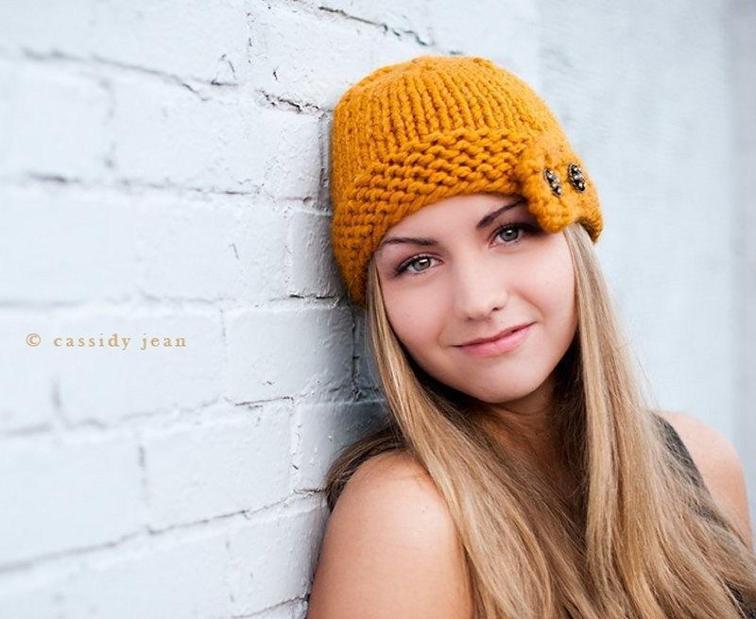 Photo via Pixiebell
2. Chunky Cloche Hat
We're really digging this chunky twist on a classic hat. There are two brim options for this hat: a garter stitch brim like the one pictured here and a seed stitch brim. Add either buttons or a brooch to your brim for a little something special.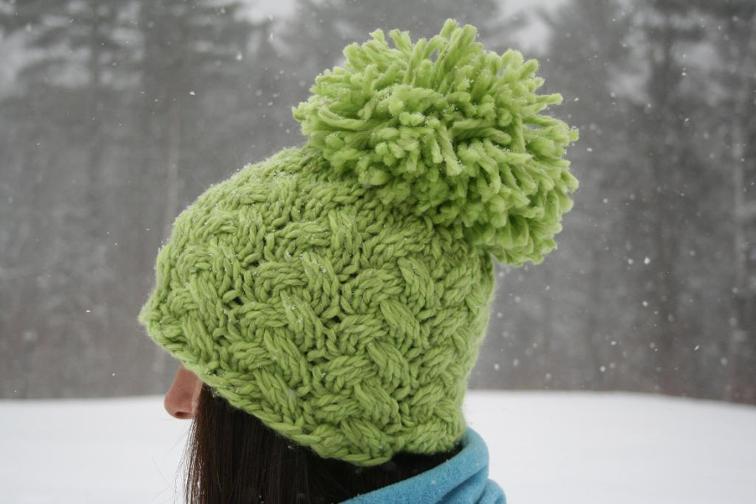 Photo via Amanda Lilley Designs
3. Sweet Hat
Yay for texture! This hat features pretty braided cables that criss-cross back and forth to show off your chunky yarn. To show off that yarn even more, add a bold pom pom to the top.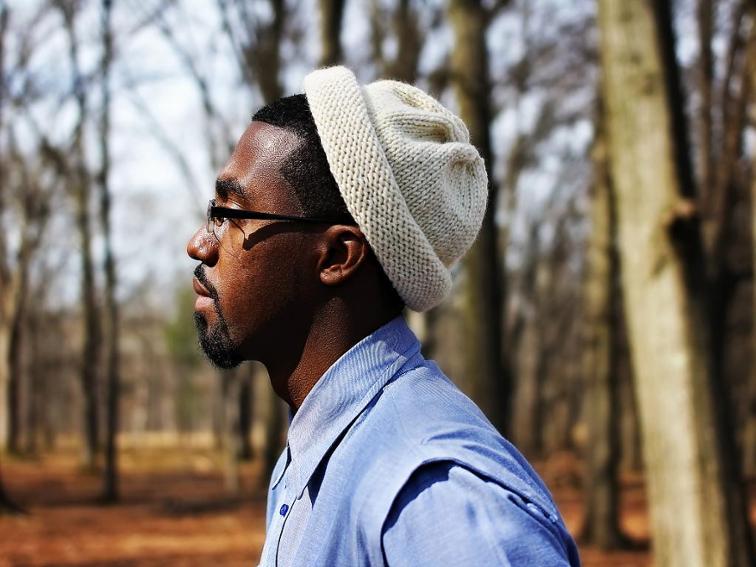 Photo via Loop'n Threads
4. Chunky Nautical Hat
Chunky yarns don't always need to make a bold statement. If you're looking for a style that's a bit more unisex, try a basic pattern like this one that uses stockinette stitch.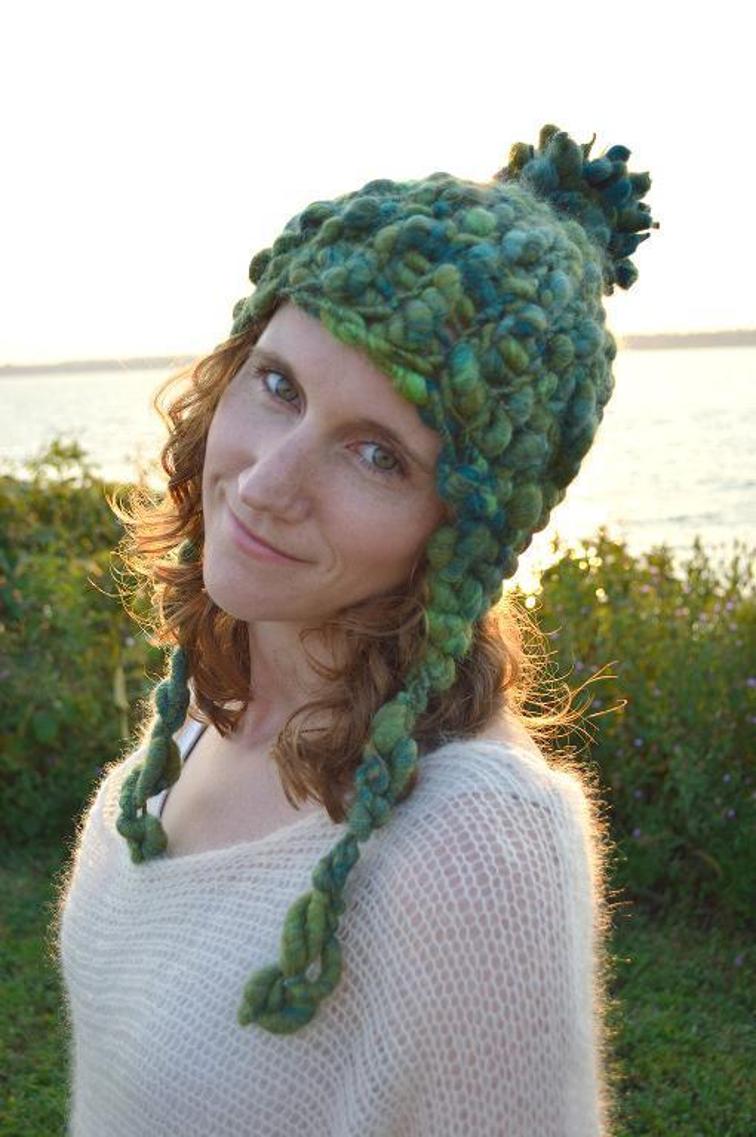 Photo via Knit Collage
5. Pixie Dust Earflap Hat
There are tons of unique bulky yarns out there, like the handspun Knit Collage Pixie Dust yarn used here. If you're hanging onto a skein of one-of-a-kind yarn, a chunky hat pattern like this one might be the perfect way to use it.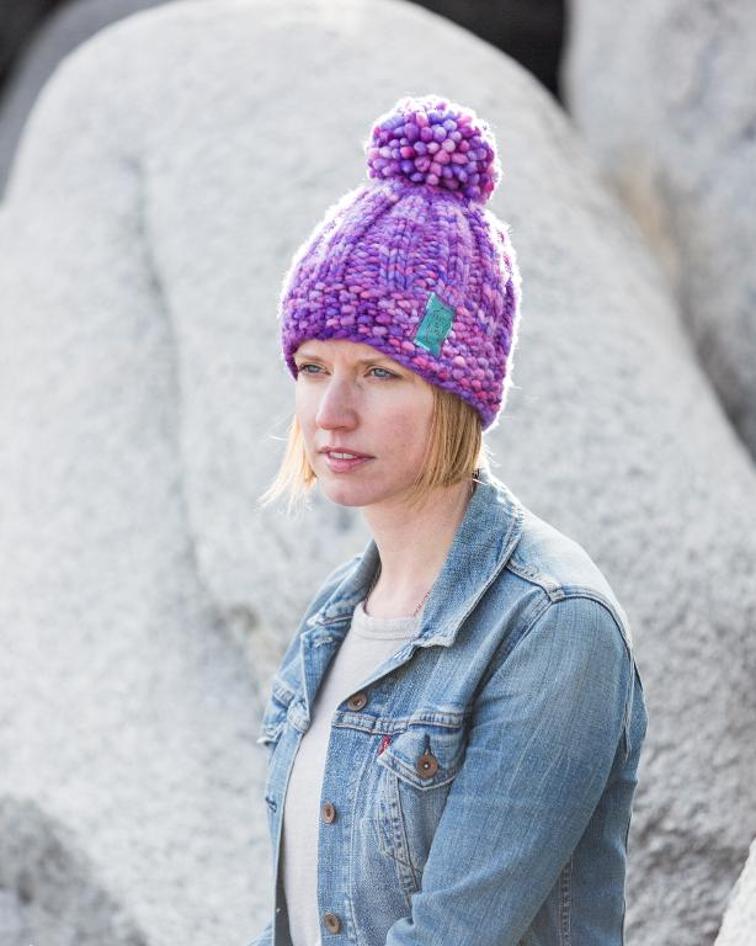 Photo via FastandLuse
6. Super Chunky Seed Brim Hat
Here's your chance to show off a really beautifully dyed yarn. The basic stitches in this hat step back and let the yarn shine. Plus, the pattern is versatile enough for anyone on your knitting list, from your dad to your niece and everyone in between.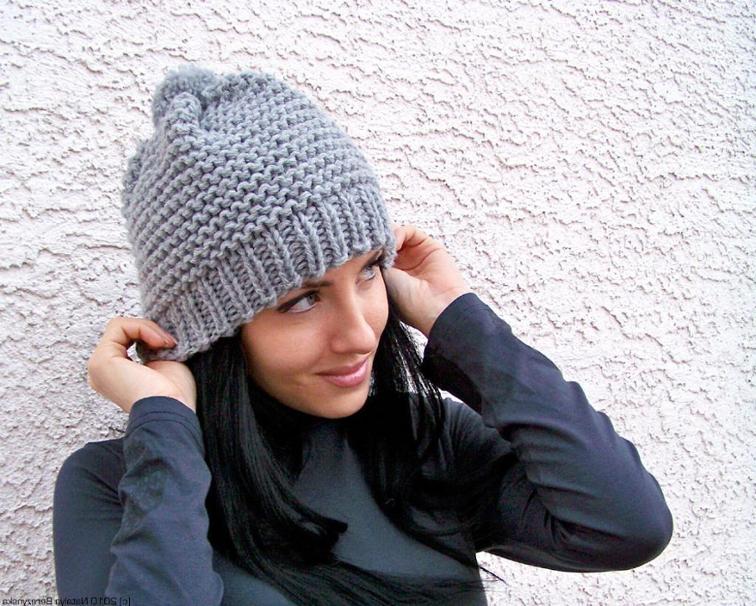 Photo via Natalya's Studio
7. Chunky Knit Hat
Here's another basic pattern that's great for showing off awesome chunky yarn. It's also a fantastic choice for beginners who are knitting their first hat, thanks to a ribbed brim and simple garter stitch crown.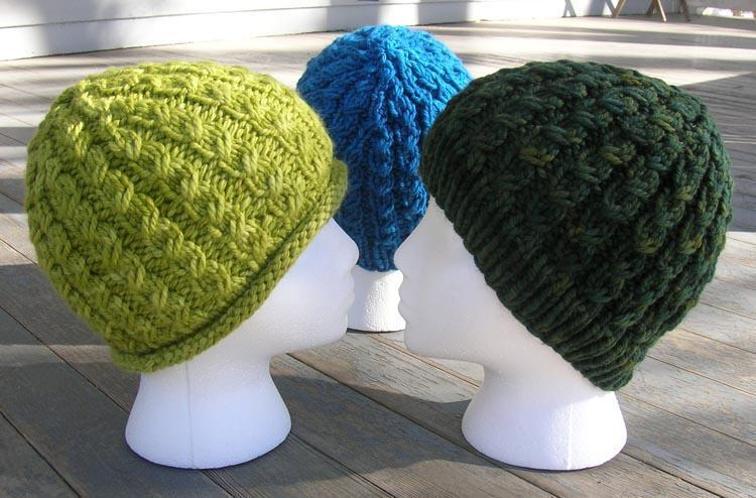 Photo via ninaknits's Pattern Store
8. Chunky Dean Street Hat
It's no secret that chunky yarns and cables go together like hot chocolate and marshmallows. The instructions include three different sizes, as well as two brim options. There are also extra photos to help knitters who aren't familiar with cables.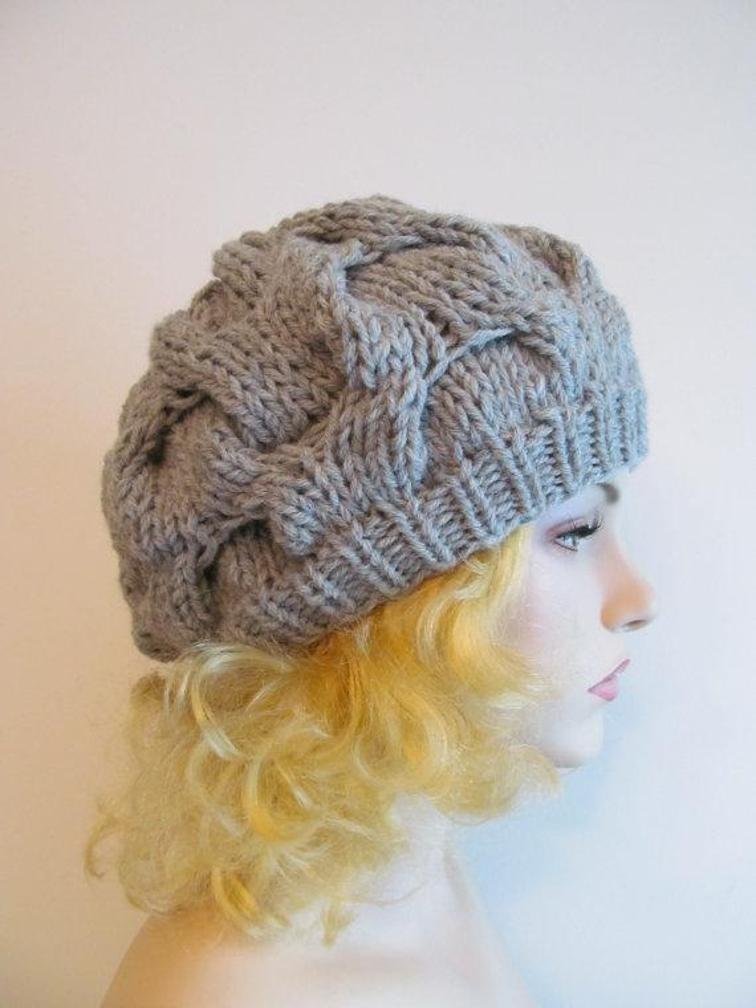 Photo via TVBApril24092218's Pattern Store
9. Chunky Cable Beret
Go for a wider cable to get texture like you can see in this chunky hat. Even with the cables, this hat works up quickly and is great for last-minute hand knit gifts.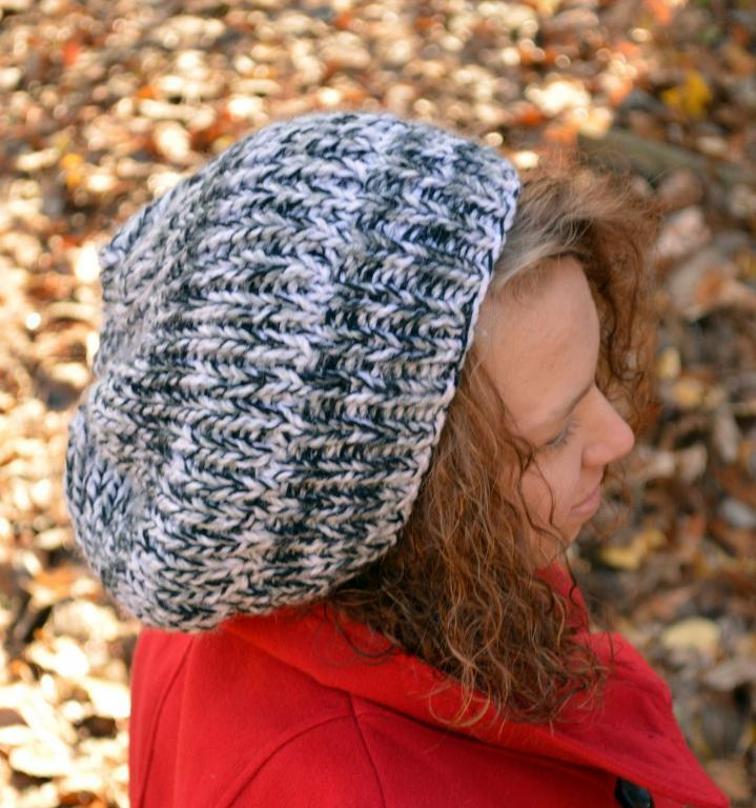 Photo via Laws of Knitting's Pattern Store
10. Claudia's Bulky Slouchy Hat
The color options are endless thanks to this hat that holds two strands of bulky yarn together throughout the entire hat. You could use the same yarn color, but you could also try using different colors that create a variegated look.
/p>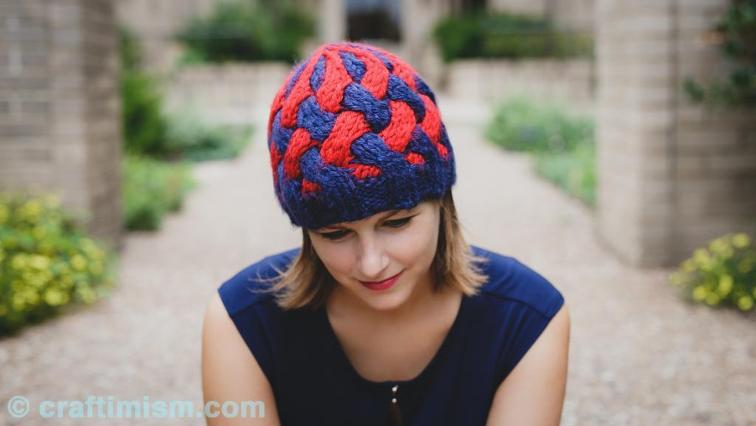 Photo via craftimism.com
11. Bulky Braided Knit Hat
Alternating colors really show off the cables in this bulky hat. The designer created the pattern to cheer for the St. Louis Cardinals, but you could use your team's colors or just two of your favorite colors.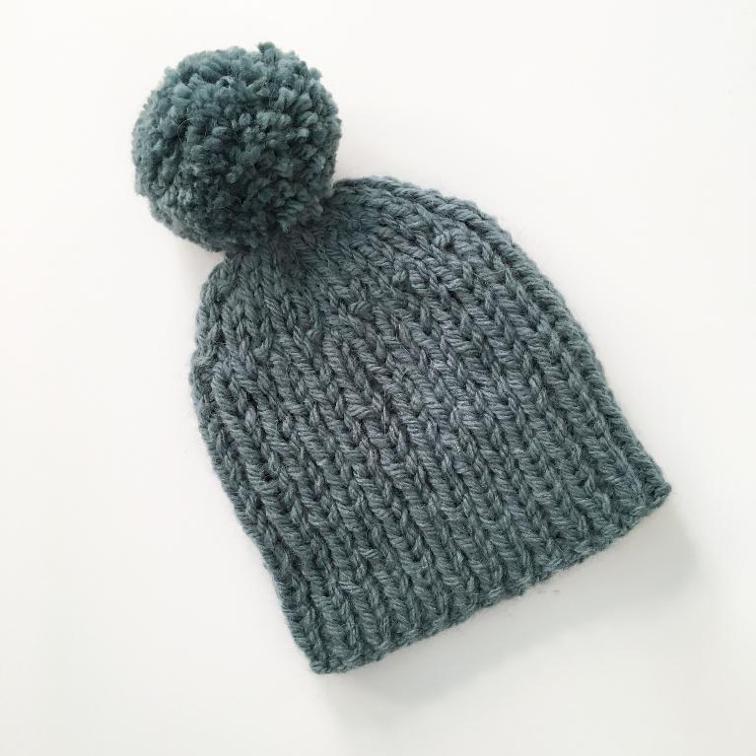 Photo via lovefibres
12. Quick and Easy Bobble Hat
This is as basic as a hat can get, so if you're new to knitting hats, this is a great starting project. It's also ideal for quick gifts. Three different sizes are included with the instructions, and the pattern is free. What more could you want?