Coffee and chocolate are a flavor match made in heaven — so why don't more coffee cakes include chocolate? This incredibly delicious coffee cake fixes that with a generous dose of chocolate, while still delivering everything you love about the brunch classic.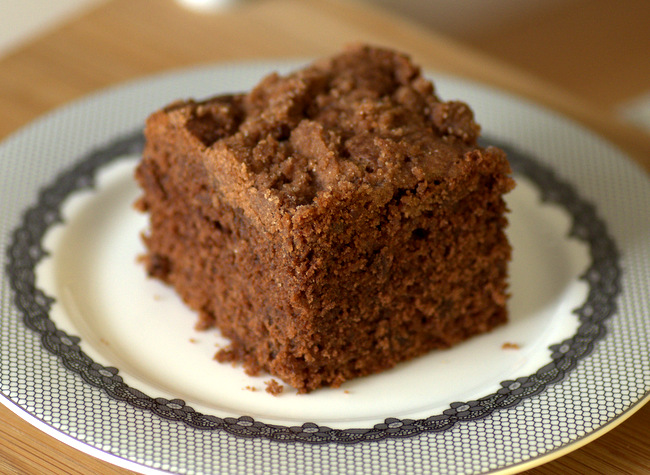 The cake starts with a very chocolatey cake base.
Most of the flavor comes from unsweetened cocoa powder. Cocoa powder gives the cake a deep and not-too-sweet chocolate flavor without making the cake fudgy, which is a trait that's better suited to chocolate layer cakes than light, fluffy coffee cakes.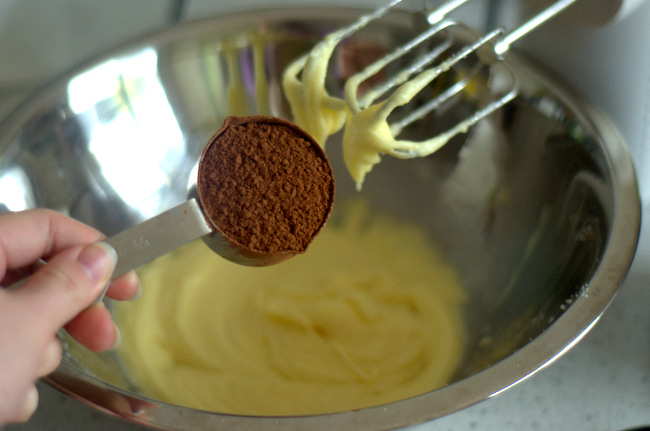 To enrich the cake with more chocolate without making it denser, I stirred in some mini chocolate chips. These mini chips disperse evenly into the batter, adding the richness of additional chocolate without breaking up the texture of the cake. If you only have regular chocolate chips on hand, give them a quick chop with a knife or a few pulses in the food processor.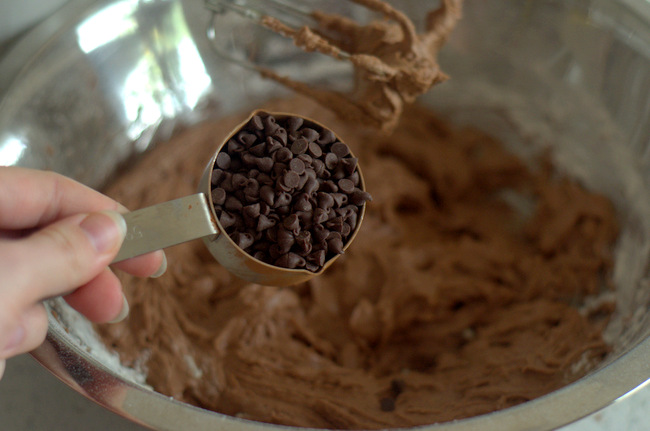 A generous layer of easy-to-make streusel tops the cake.
The buttery mixture includes a generous amount of cinnamon and a hint of cocoa powder, which gives the streusel a deep brown color and ties it in nicely with the chocolate cake. If you use too much cocoa powder in the streusel, it won't hold its shape in nice crumbles and will, instead, melt into the cake batter during baking. Measure carefully so the two layers remain distinct.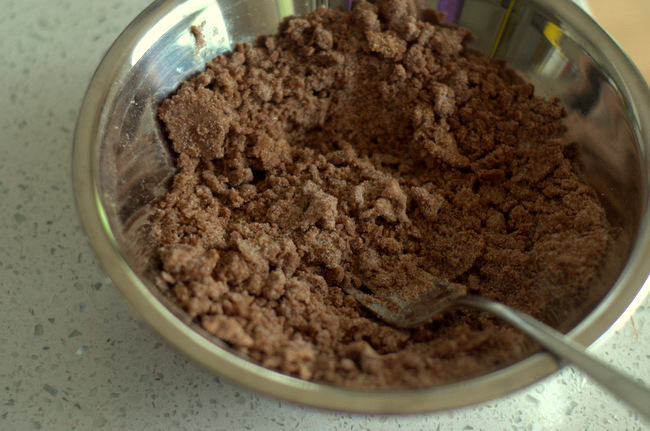 The streusel is made by cutting softened butter into a mixture of other ingredients. This sandy mixture will have many small bits of butter in it by the time you are done cutting it in.
To form attractive (and tasty) clumps of streusel, grab a handful of the mix and squeeze it in your fist. When you open your fist, you'll find that the streusel sticks together. Sprinkle these large crumbles on top of the cake, then repeat the process with the rest of the topping before baking.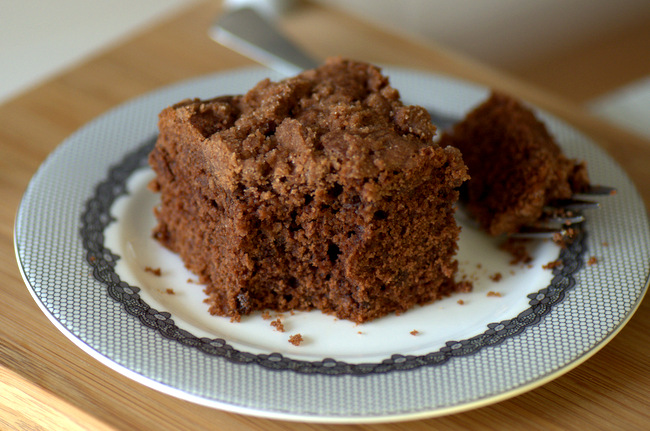 Chocolate coffee cake recipe
Serves 9
Ingredients:
For the cake:
1½ cups all-purpose flour
¼ cup unsweetened cocoa powder

½

 teaspoon baking soda

½

teaspoon baking powder

¼

teaspoon salt
1/3 cup butter, room temperature
¾ cup sugar
1 large egg
1 teaspoon vanilla extract
2/3 cup buttermilk
1/3 cup mini chocolate chips
For the streusel:
1/3 cup all-purpose flour

½ 

cup sugar
2 teaspoons unsweetened cocoa powder

½

teaspoon ground cinnamon

¼

 teaspoon salt

¼

cup butter, room temperature
Step 1:
Preheat oven to 350 F. Lightly grease a 9″ square cake pan and line the bottom with parchment paper.
Step 2:
Prepare the cake batter. In a medium bowl, sift together flour, cocoa powder, baking powder, baking soda and salt.
Step 3:
In a large bowl, cream together butter and sugar until light and fluffy. Beat in vanilla extract and egg until well combined. Stir in half of the flour mixture, followed by the buttermilk (you can make your own buttermilk if needed).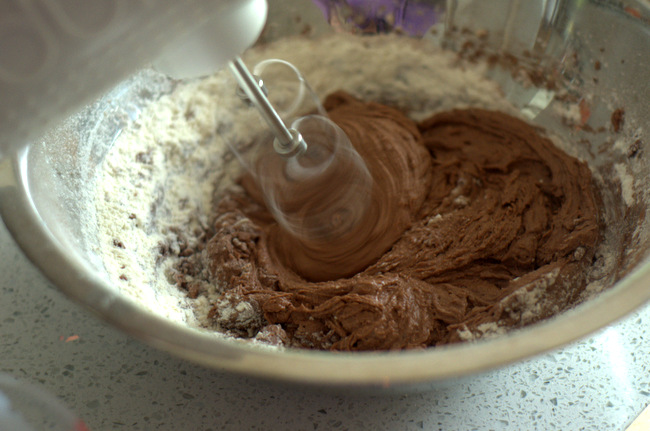 Stir in the remaining flour mixture, mixing until no streaks of dry ingredients remain. Fold in mini chocolate chips until well-distributed. Pour batter into prepared pan. 
Step 4:
Prepare the streusel. In a medium bowl, sift together flour, sugar, cocoa powder, cinnamon and salt. Add softened butter and cut in using a fork or your fingertips until the mixture forms small clumps, with no pieces larger than a pea.
Step 5:
Grab a handful of the mixture and squeeze in your fist to form large clumps of streusel. Sprinkle on top of the cake. Repeat with remaining streusel.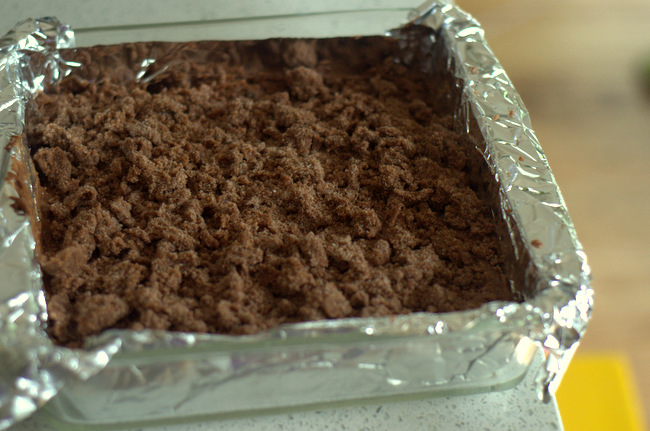 Step 6:
Bake for 45-50 minutes, or until a toothpick inserted into the cake comes out clean or with only a few moist crumbs attached. Allow cake to cool completely in the pan before slicing.
No Comments