There's something so magical about summertime. Beautiful weather means you have every reason to get outdoors and, of course, try out new recipes! In fact, right now we're having a major moment with summer sauces and can't get seem to get enough of chimichurri.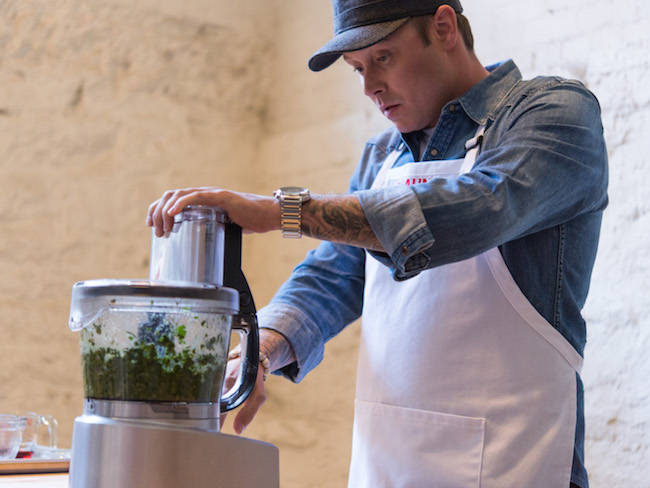 A traditional garlic sauce originating from Argentina, this seasonal must-have features fresh ingredients and is packed with flavor, making it the perfect accompaniment to your favorite meats. And the best part? It couldn't be easier to make thanks to this MasterChef recipe from season 7 winner himself, Shaun O'Neale.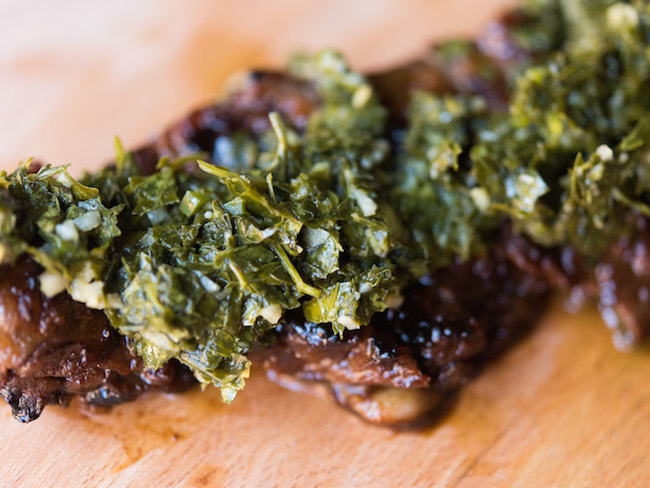 Traditional chimichurri recipe
Ingredients:
2 cups (50 g) fresh flat-leaf parsley
½ cup (20 g) fresh cilantro
1 tablespoon granulated sugar
Salt and freshly ground black pepper
4 cloves garlic, smashed and minced
½ jalapeño chile, minced
½ cup (120 ml) red wine vinegar
2 tablespoons extra-virgin olive oil
Directions: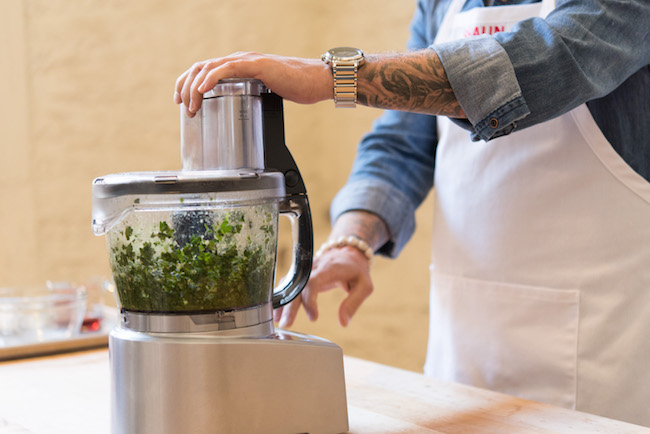 1. In the bowl of a food processor, combine the parsley, cilantro, sugar, salt and pepper to taste, garlic, jalapeño, and ¼ cup (60 ml) of the vinegar and pulse for about 1 minute to chop and combine, stopping to scrape the sides as needed.
2. Remove to a bowl and stir in the remaining ¼ cup vinegar and the oil and season with salt and pepper.
Want more summer sauce ideas from our MasterChefs? Get inspired with the video below:
>/p>
Love these recipes? They're waiting for you in our online studio!