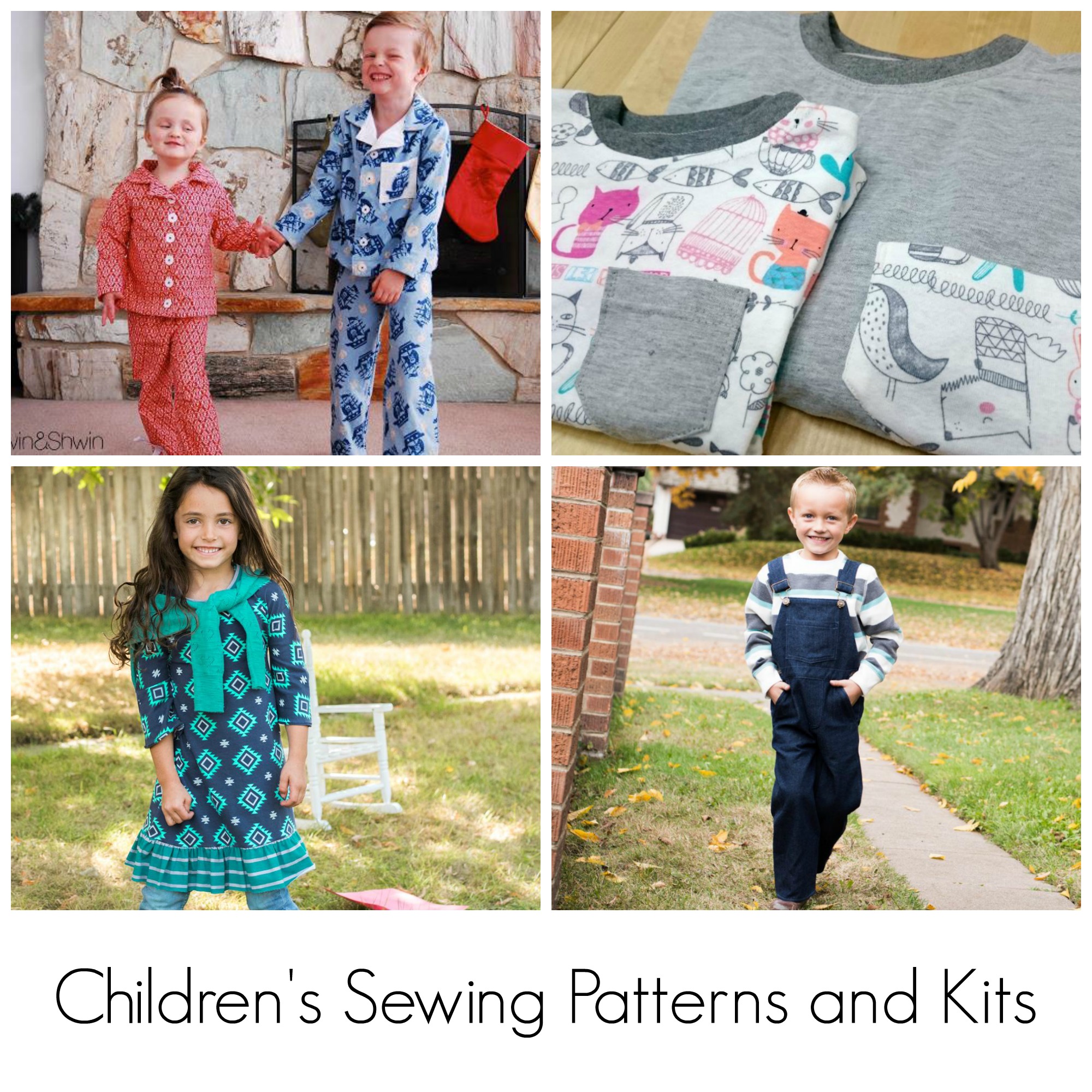 Here at Bluprint, we love children's sewing patterns, and it's not just because they require so little fabric! It's also because kids manage to look so darn cute in them, no matter what we make.
This collection of children's sewing patterns includes both free patterns that you can print at home as well as sewing kits that come with both the fabric and pattern you'll need to stitch the project. You'll find pajamas, shorts, tops, dresses, and even some cute slippers to stitch for your special kiddo.
We think these FREE patterns are just too cute!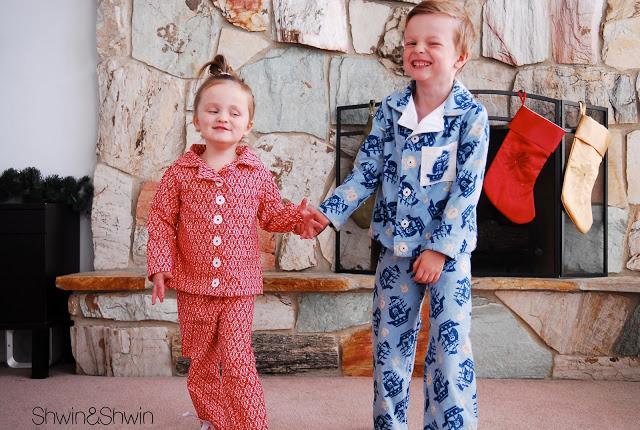 Photo via ShwinandSchwin
1. Pajama Top & Bottom
These classic button-up pajamas make great gifts. Find a fun print that your kiddo will go crazy for and stitch it up for a birthday gift. They're also great pajamas for chilly weather!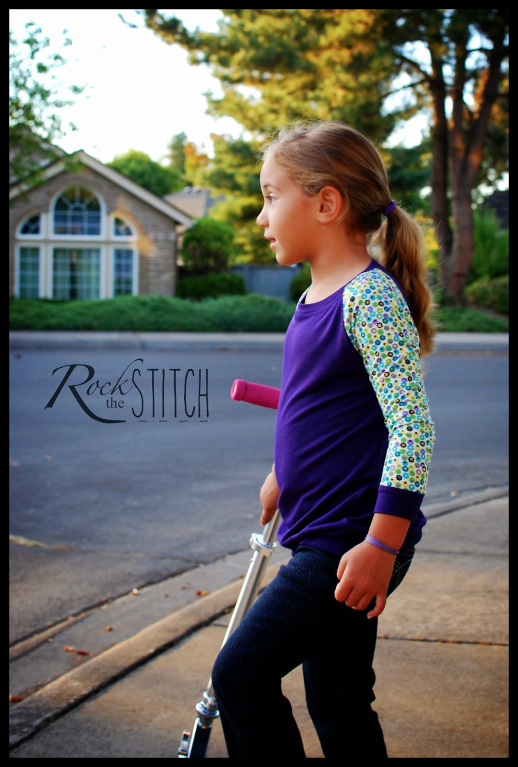 Photo via Rock the Stitch
2. Children's Raglan Shirt
This raglan T-shirt is sized for 6X, but you could easily modify it to fit other sizes. The separate body and sleeve pattern pieces give you plenty of room for creativity. It's a great opportunity to play with mixing prints!
Photo via Yuzu and Pear
3. Parent & Child Matching Tee
Match your kiddo — even if it's in a subtle way — with this cute tee combo. You can match the fabric and design exactly, or you can do what the sample in the photo did by swapping the fabric to give the kiddo the bolder design.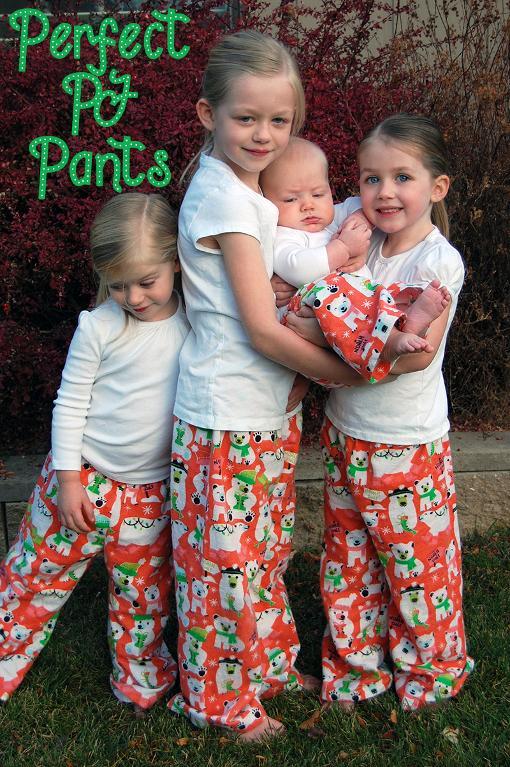 Photo via Audrey – Diane
4. Perfect PJ Pants
This pattern ranges in size from 6–12 months to 8 years. Whip up a matching pair for all the kids in your family. It's a great pattern for beginner sewers, too. If you can seam a straight line, then you can sew these!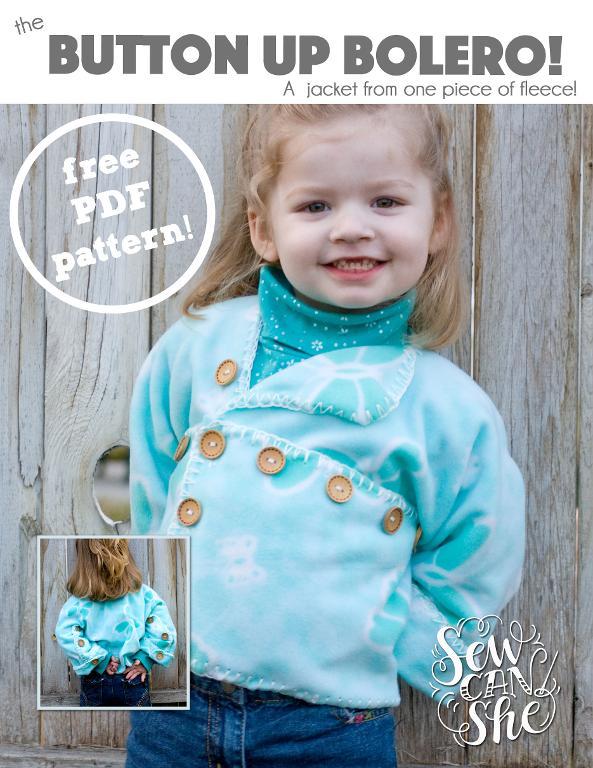 Photo via Caroline Fairbanks-Critchfield
5. Button-Up Bolero Fleece Jacket
This cute little jacket has very few seams to sew. The sample above used a blanket stitch to decorate the edges, but you can use whatever you'd like. If you have a decorative stitch on your machine, this would be a great excuse to use it!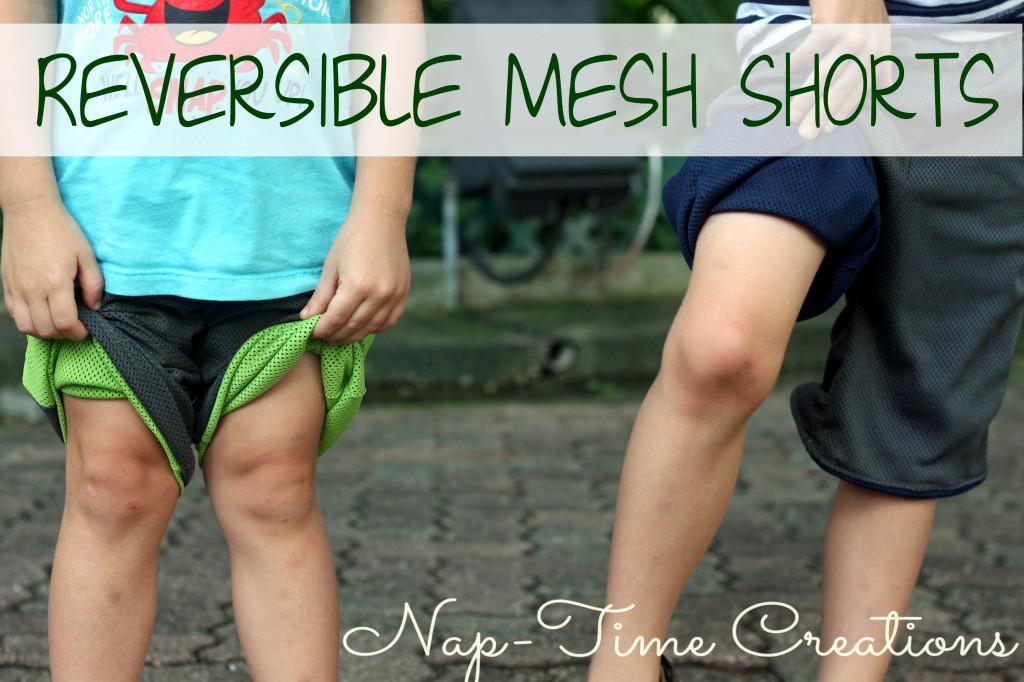 Photo via Nap-Time Creations
6. Mesh Shorts Pattern
Mesh shorts are the perfect comfy playtime garment. The shorts are soft and durable, and they're easy to care for. The elastic waist gives kids plenty of flexibility and room to move freely as they play.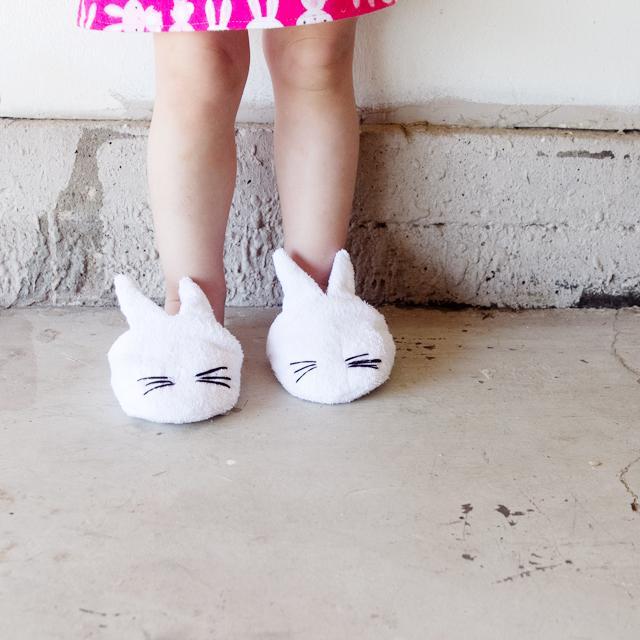 Photo via see kate sew
7. Bunny Slippers
Look out, because every kid you know will want a pair of these fun slippers! Just because they're bunnies doesn't mean they have to be worn in spring. These little cuties can keep toes toasty year round!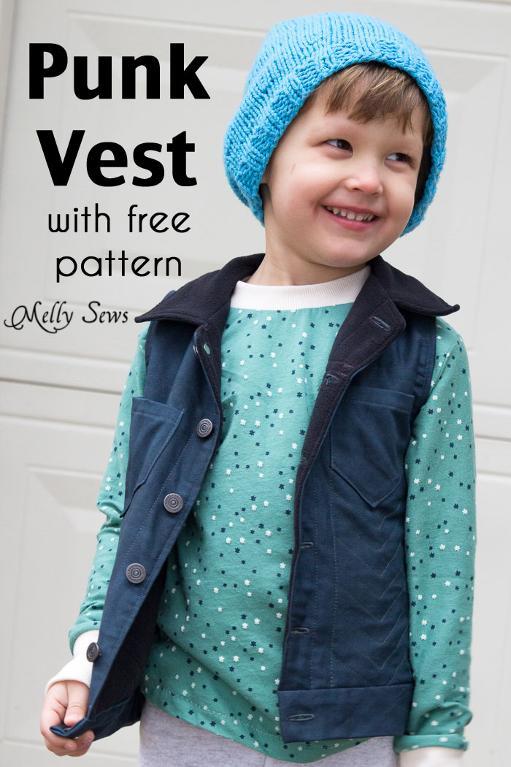 Photo via mellysews
8. Punk Vest
Designer mellysews created this when her son asked for a vest that looked like a jacket. The result is a cool little accessory that kids can wear over practically anything, from T-shirts to long-sleeved shirts like the one in the sample above.
These children's sewing kits make starting (and finishing) a project easier than ever.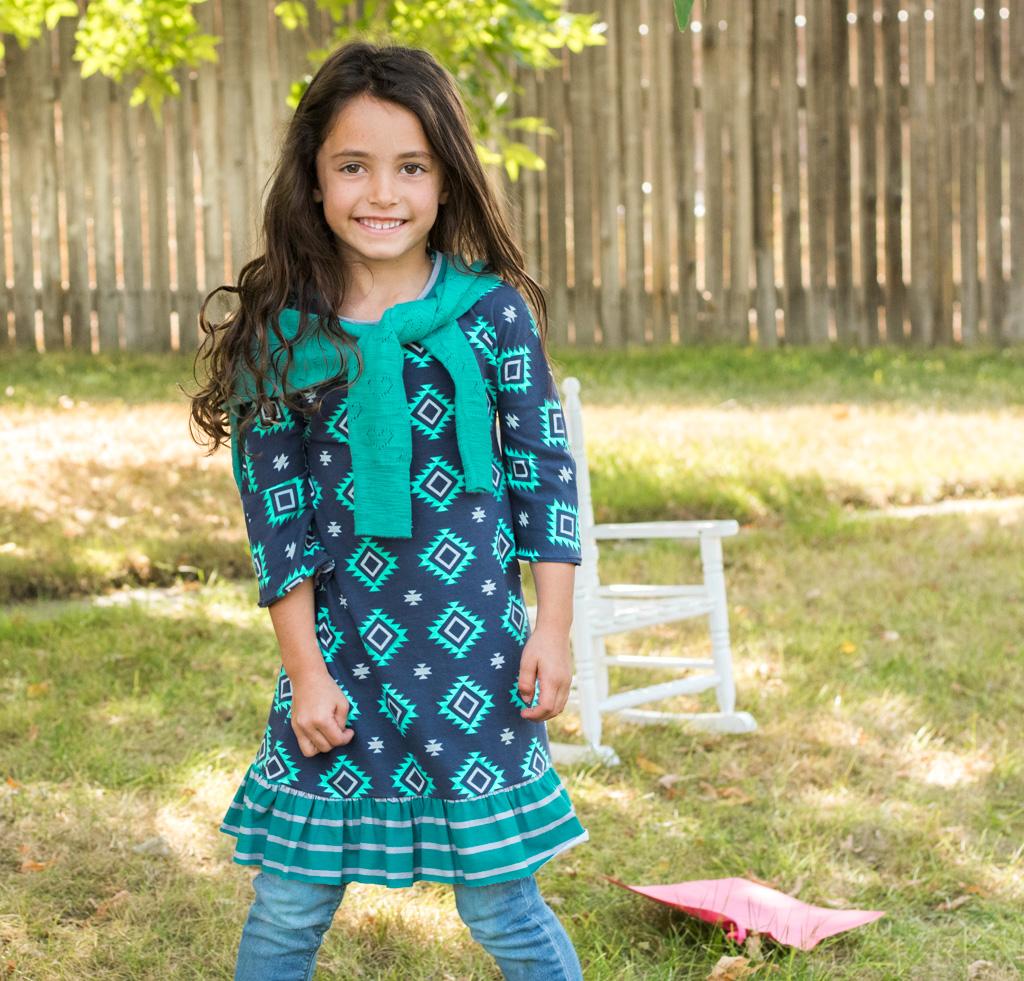 1. Mod Kid Penny Knit Dress Kit
This super comfy knit dress has just three pattern pieces to seam together. You can choose between short sleeves and three-quarter sleeves, so the pattern works for practically any time of year. You also have a choice of two adorable prints.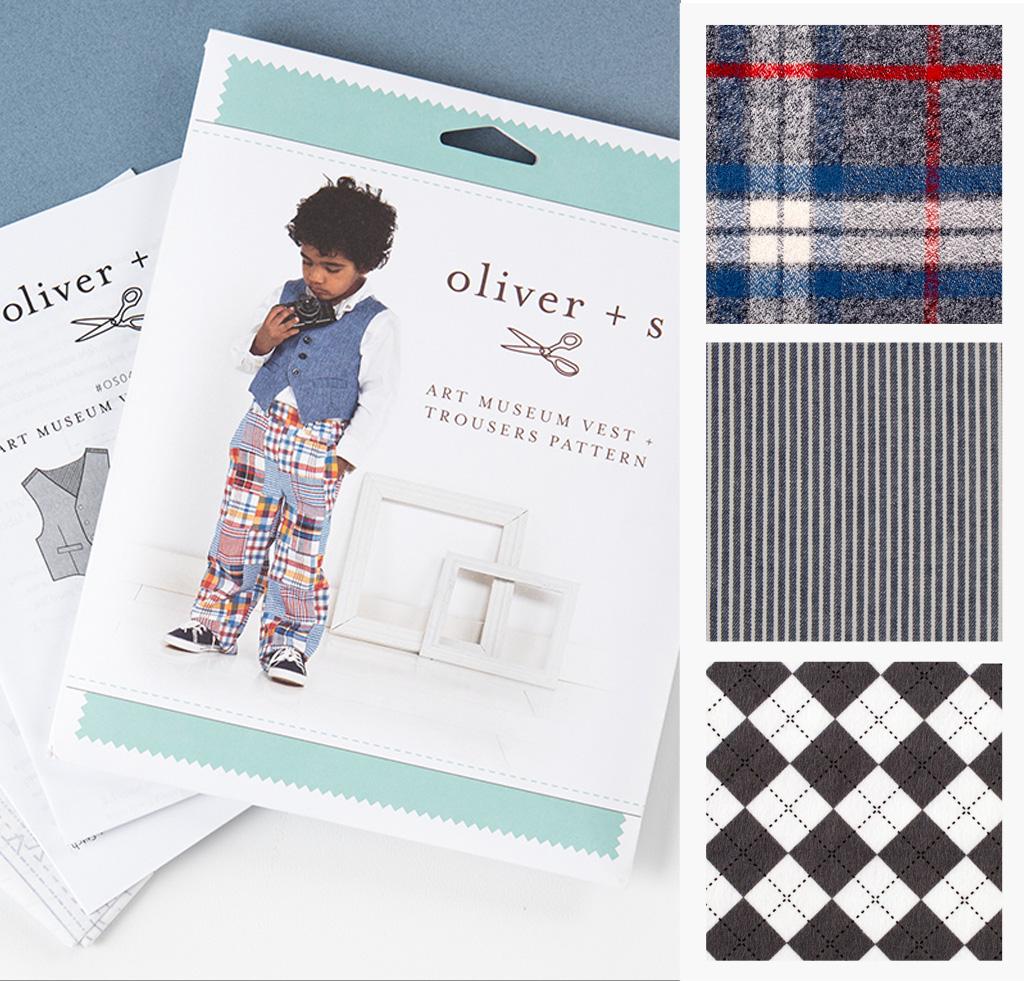 2. Oliver + S Art Museum Vest and Trousers Kit
Looking for a sewing pattern for your fashionable kiddo? The pattern is sized for 6 months to 4 years, and you can choose between three classic cotton prints.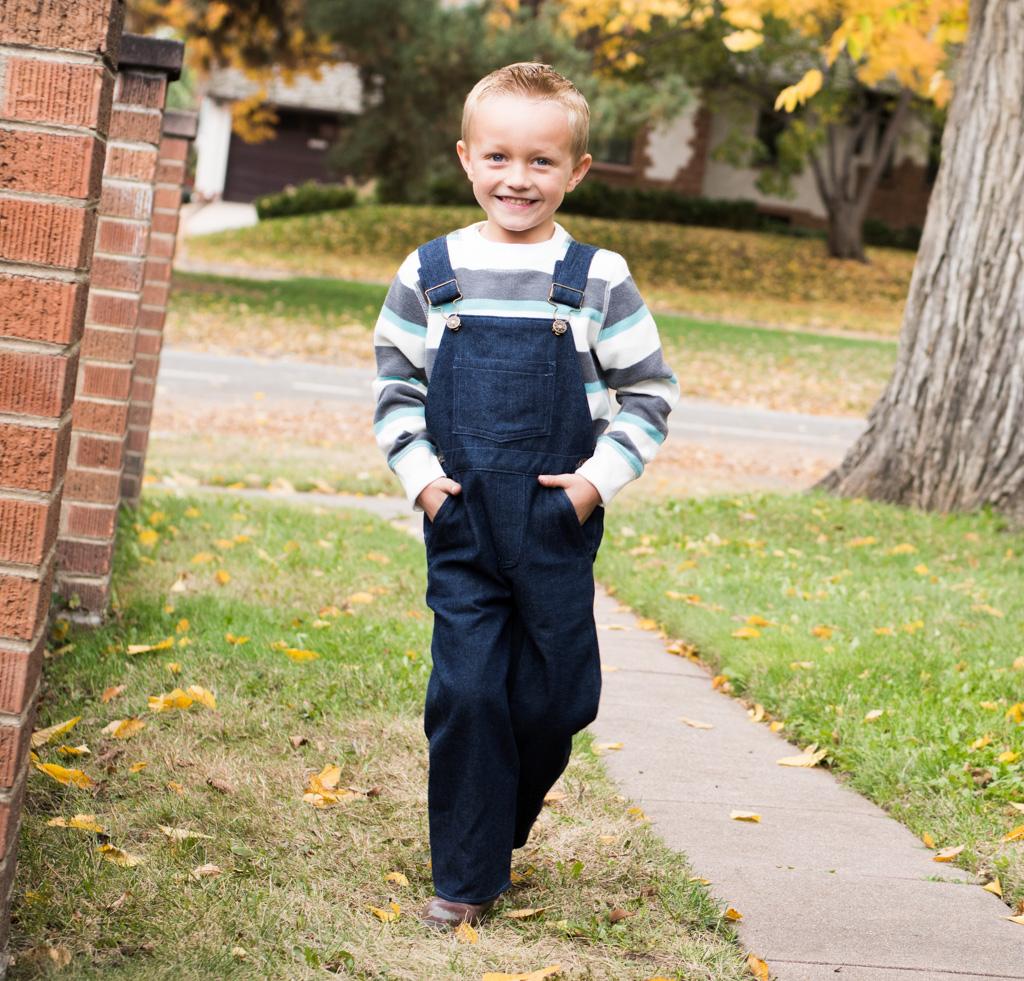 3. Peek a Boo Patterns Okey Dokey Overalls Kit
These aren't your usual store-bought overalls. These overalls are sewn using a soft chambray that is comfortable and gives kids plenty of flexibility. The kit comes with the pattern and fabric you'll need, but you'll need to purchase denim buttons and overall buckles separately.