If you're an avid reader of the Craftsy blog, you may have noticed that I'm seriously into chevron knitting. I wrote a tutorial for knitting the chevron zigzag stitch, plus rounded up seven awesome chevron knitting patterns from our talented Craftsy designers. Clearly, I can't get enough.
But sometimes choosing yarn and colors for chevron knitting patterns can be a little overwhelming. With so many options, it's hard to know where to start.
Next time you're itching to knit chevron, refer back to these tips to figure out how to begin your chevron knitting project.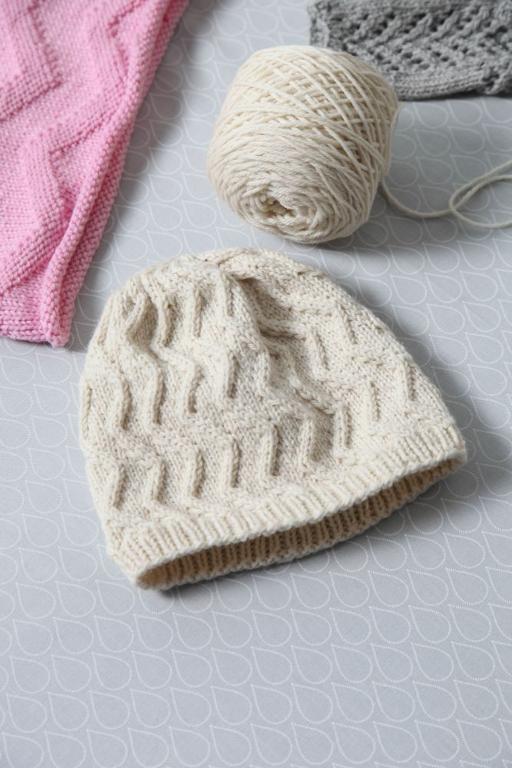 Photo via Craftsy instructor Aurora Sisnero
Chevron stitches
The chevron zig-zag stitch tutorial is just one way to knit chevrons. When you're fishing around for chevron patterns, you'll see a lot of different options as far as knitting techniques goes. Try each of these different techniques to knit your chevron: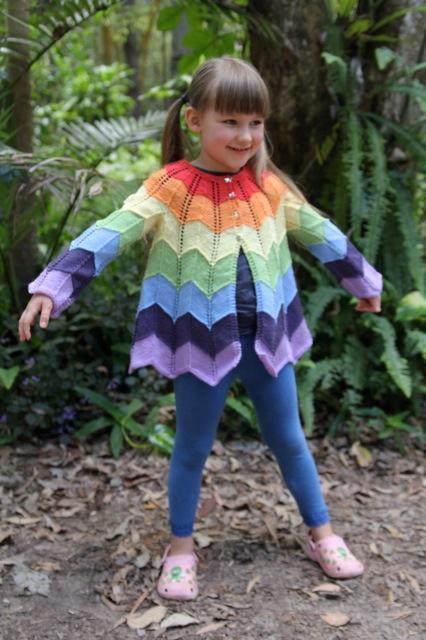 Photo via Craftsy member Rian Anderson 
1. The traditional chevron
This is the stitch that you see knitted (or sometimes even crocheted) into afghans. Follow the chevron zigzag stitch tutorial and you'll have all the basics you need to knit or design any chevron pattern that uses this technique.
Try: Chevron Baby Blanket and Ziggerzagger Jacket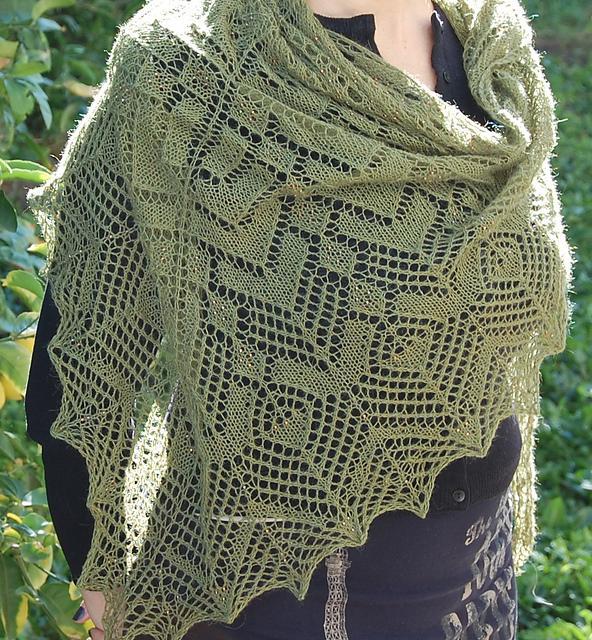 Photo via Craftsy member mona8pi
2. Lace chevrons
Chevrons can pop up almost anywhere, including lace-weight knitting patterns. The chevron design in these patterns is usually created with yarn overs, and the design may have other shapes worked into it too.
Try: Gentlemen Prefer Chevrons shawl and Chevron Fingerless Mitts

Photo via Craftsy instructor Aurora Sisneros
3. Textured chevron
Some chevrons are sneaky and work themselves right into the pattern without you even realizing it! Chevrons can appear when you change up the stitch and knit, for example, a garter stitch chevron onto a stockinette stitch background. No yarn color change is required, and you get a nice texture on your project without much effort. Cabling, the technique used to make Aurora Sisneros's Chevron Hat, can also be used to add chevrons to your work.
Try: Chemise à Chevrons, Chevron Hat, and Chevron Cowl
Choosing the best yarn
The yarn you use to knit your chevron pattern depends on a couple of factors. Choosing a yarn is no small task! But if you really don't know where to start, ask yourself these questions:
1. How will I use the chevron knitting project?
If it's a garment, remember to consider the season in which you'll wear it. If you're wearing it in summer,cotton yarns and linen yarns are a good choice. For colder weather, choose a cozy wool or alpaca yarn. If the chevron is for home decor, consider a yarn like Martha Stewart Cotton Hemp that's durable and machine washable.
2. How do I want my project to drape?
If your chevron project is like the Gentlemen Prefer Chevrons shawl, you'll likely want more drape. Go for a lace-weight yarn that can bunch up beautifully around your neck and shoulders.
If you're making something that needs more structure, like a close-fitting hat for instance, drape isn't an issue. Aurora Sisneros's Chevron Hat uses Cascade 220, a worsted-weight yarn that offers more warmth than drape. Don't be afraid to explore those worsted-weight yarns!
Choosing a color palette
When I think of chevrons, I often think of those traditional chevron afghans that my grandmother had on her couch. You know the ones I'm talking about. They have every color of the rainbow, alternating every couple of rows. (Craftsy member Rian Anderson designed a way-cool version in the form of a ziggerzagger jacket.)
Chevron has grown up a bit since the days of zigzag afghans. No need to try and include every color of the rainbow. You can even knit chevron in one solid color! Check out Craftsy instructor Aurora Sisneros's Chevron Hat and Chevron Cowl for examples of how you can add a chevron texture using only one color of yarn.
If you're a big fan of color, though, you may want to forgo the solid color and try something a little more adventurous. If you don't feel confident matching complementary colors, try using a color wheel. You can also pair one of your favorite colors with a neutral for a guaranteed two-tone match.
Are you hooked on knitting chevron, too? Try One Skein Accessories: Chevron Collection with Aurora Sisneros to make to-die-for chevron accessories like hats, gloves, and cowls.
Do you have any pointers for knitting chevron?