Do you take one look at chevron knitting patterns and turn your head in fear? I bet that fear will disappear by the time you look at all the wonderful ways you can use chevron in your knitting.
Long before the trendy zigzag became popular in home decor and fashion, we knitters were using chevron patterns. Now that the trend has taken off, we have even more patterns to choose from. Need proof?
Incorporate zigzags into your stitches with these bright and bold chevron knitting patterns.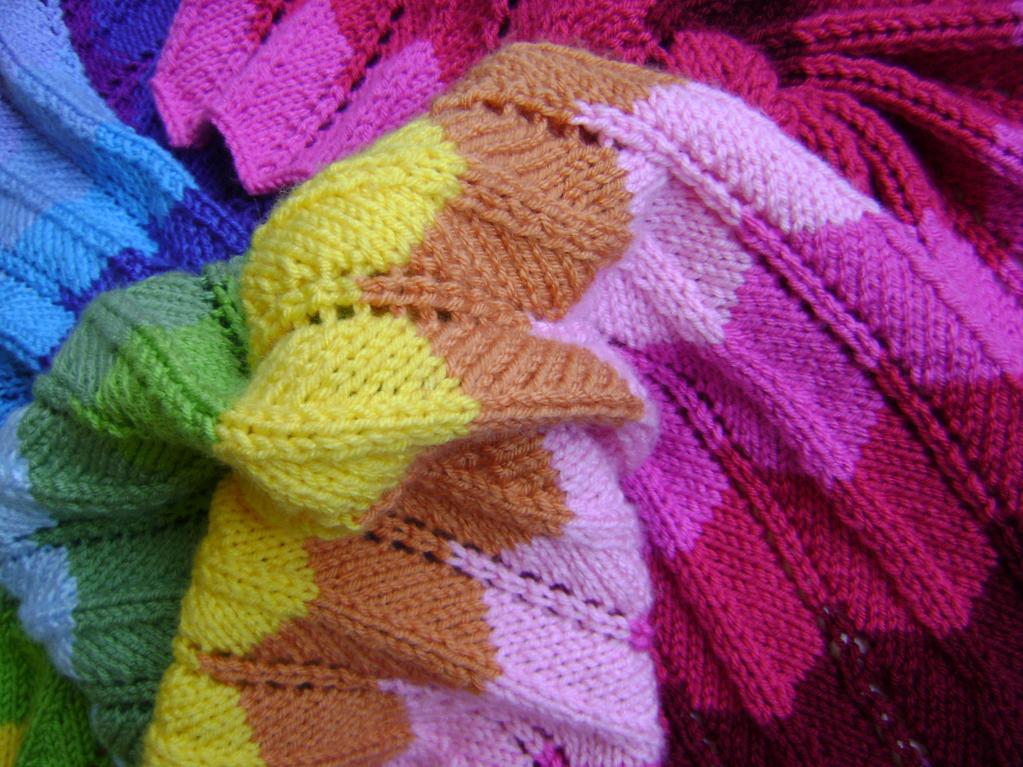 Photo via Craftsy member Sheila Zachariae
1. Knitting in technicolor blanket
This blanket's design is a simple two-row technique. Once you get the hang of it, you'll breeze right through it. The pattern is suitable for any knitter, including a beginner who wants to move on from scarves. It's also a great way to use up yarn scraps of the same weight!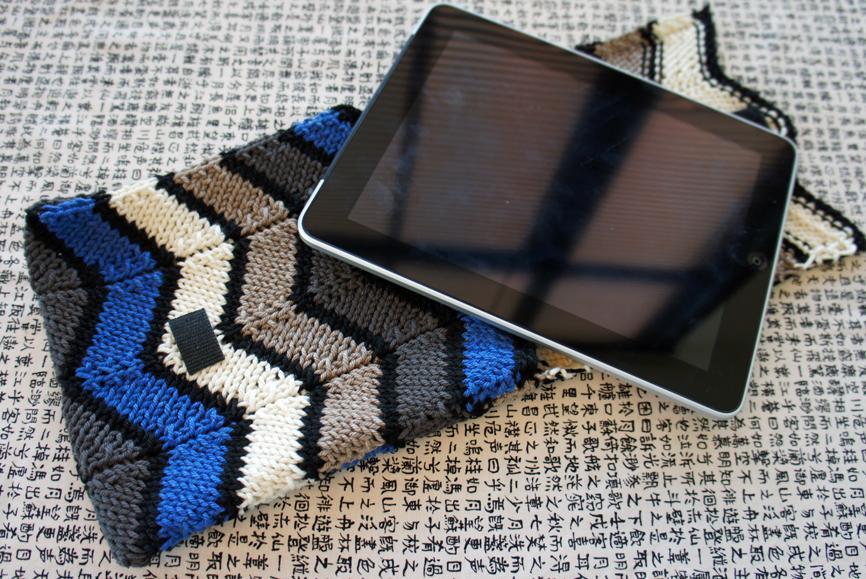 Photo via Craftsy member TanisKnits
2. Chevron iPad sleeve
Chevrons look cool on any accessory, including one for your tech gadgets. This iPad sleeve could also double as a clutch. Velcro closures make sure none of your precious gadgets slide out of the sleeve when you're on the go.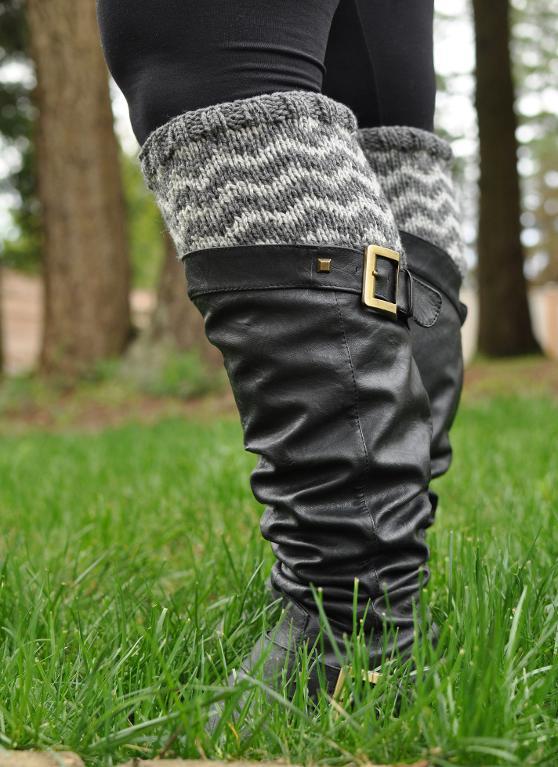 Photo via Craftsy member nonapearl
3. Chevron boot cuffs
These boot cuffs come in three sizes to fit anyone. Some knowledge of stranded colorwork and knitting in the round will get you through this pattern with no issues. You can use either double-pointed needles or a 16-inch circular needle for your in-the-round work.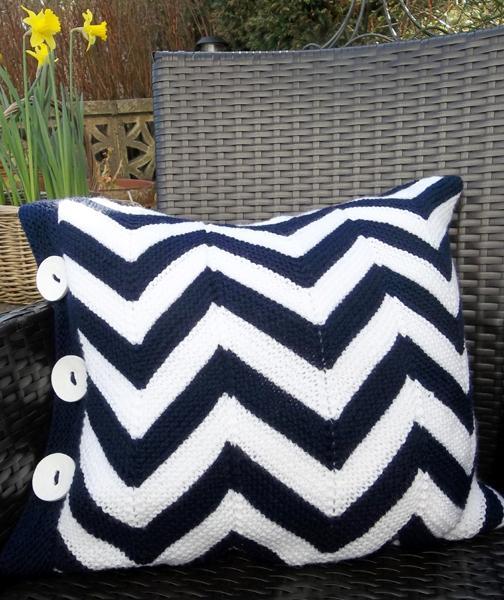 Photo via Craftsy member Design Studio
4. Chevron pillow
This pillow was originally designed for a garden chair, but it would look equally awesome on  your couch. The buttons make the pillow cover removable, meaning a spill is simple to clean.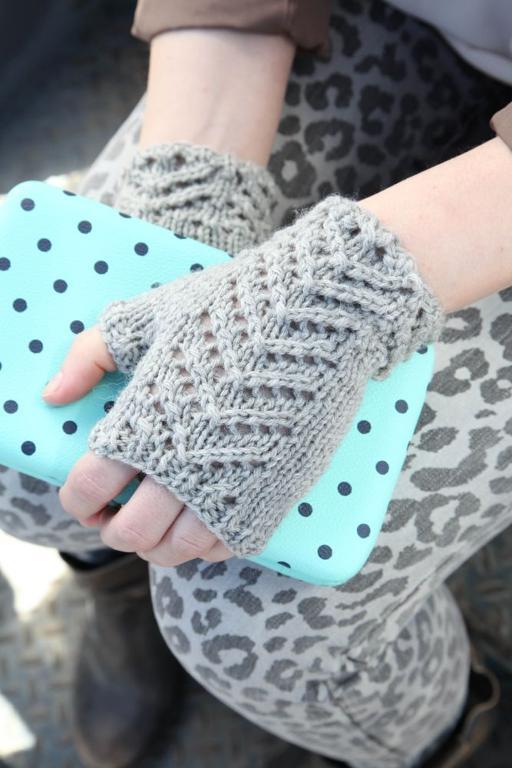 Photo via Craftsy instructor Aurora Sisneros
5. Chevron fingerless mitts
Chevron doesn't just show off its zigzags with garter stitch. These fingerless mittens showcase a lace-stitch chevron design that's perfect for those days when you don't need a complete glove. This pattern is available exclusively to students enrolled in the One Skein Accessories: Chevron Collection online class with Aurora Sisneros, so join the class today to learn how to knit this and other amazing chevron accessories.
Sign up for One Skein Accessories: Chevron Collection to get the pattern »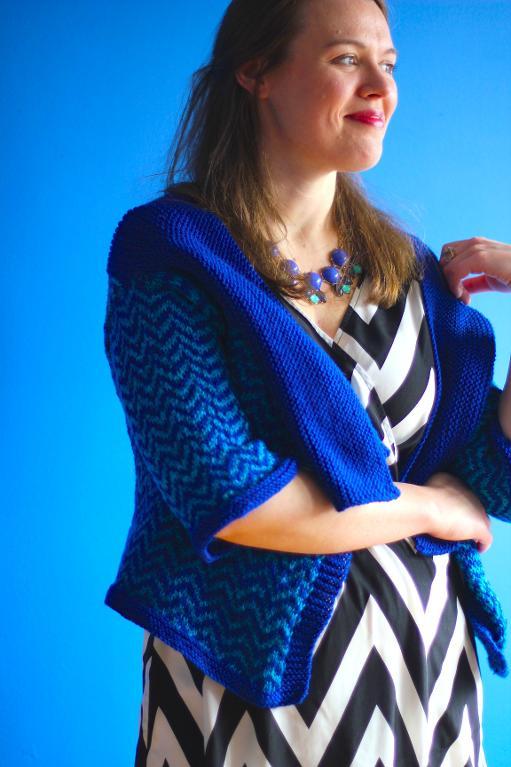 Photo via Craftsy member AllysonD
6. Chevron heraldry sweater
This cropped sweater is versatile enough to go from casual to evening if you pair it with the right accessories. I love the two shades of blue used in the design, but you could also pair your favorite color with a neutral — red and gray, perhaps? — for a completely different color palette. Designer AllysonD also suggests belting the sweater for a more put-together look.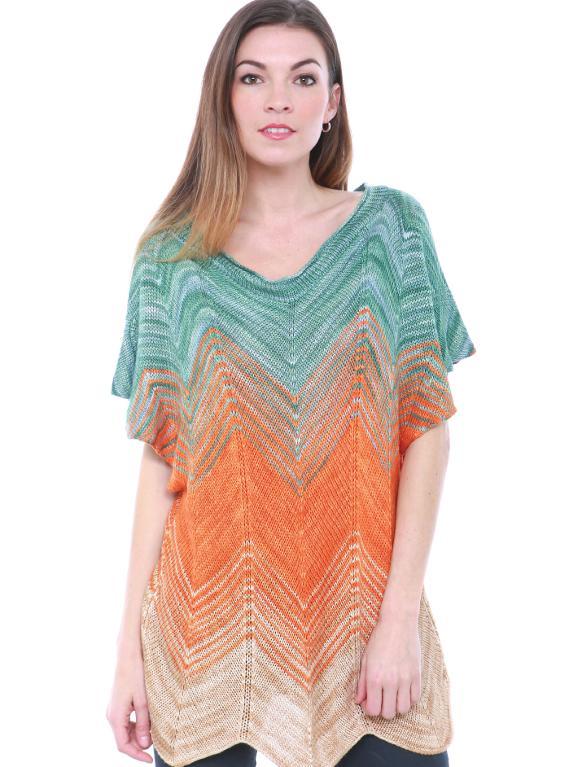 Photo via Craftsy member BeSweet
7. Chevron bamboo tunic
A loose fit and a cool bamboo yarn make this the ideal knit for summer days. Not crazy about the loose silhouette? Belt it and cinch that waist a bit. You can also save time and frustration when you use a variegated yarn: You'll get lots of color without having to worry about changing colors!
Are you crazy about chevron? What kinds of chevron patterns have you knitted?