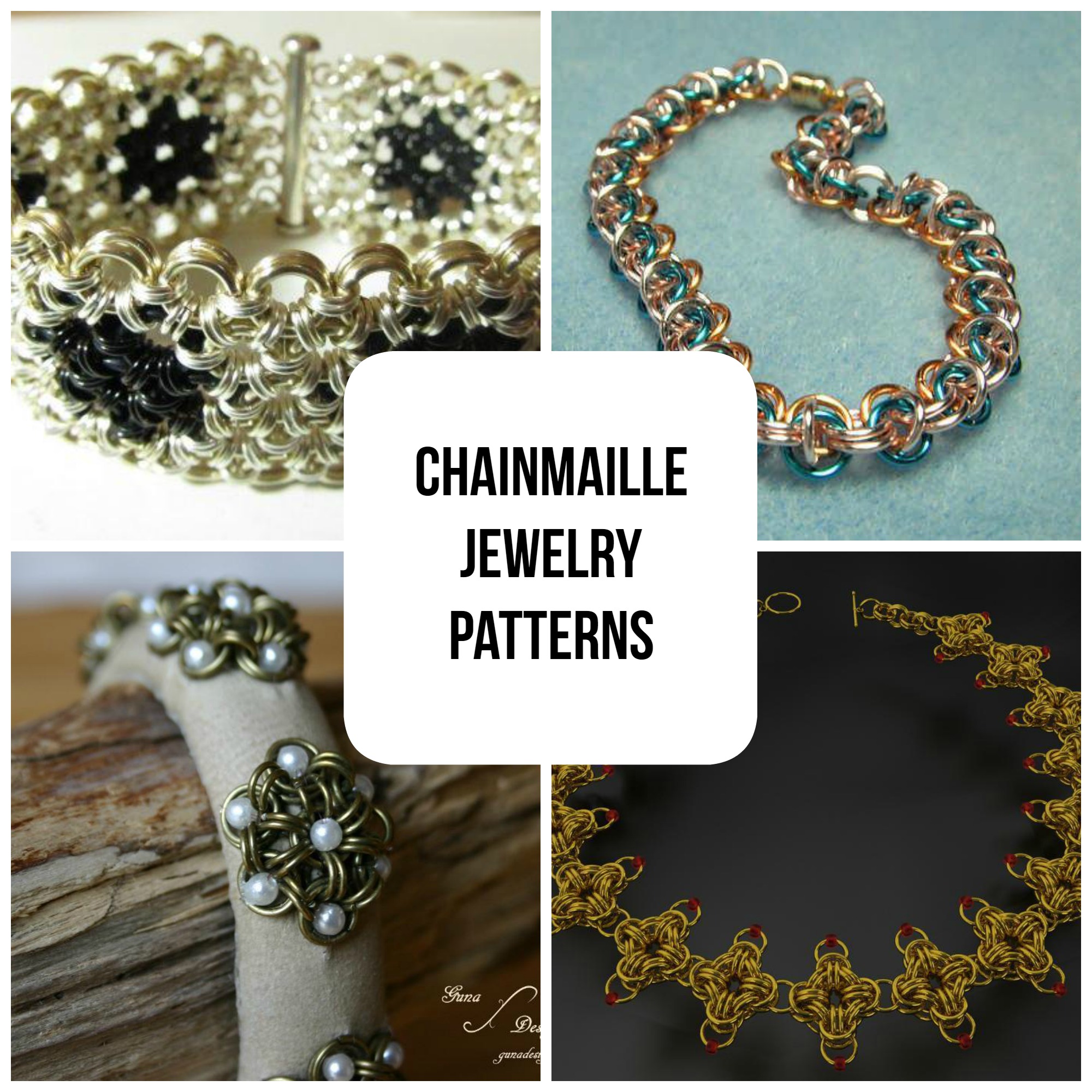 Historically, chainmaille was worn by knights as armor, but today chainmaille has a much different reputation.
There are dozens of chainmaille jewelry patterns to try, from dragon scale to Byzantine and the ever-popular Japanese 12-in-2 that results in a surprising flower pattern. Some, like the dragon scale, are not for the faint of heart but others are suitable for beginners who want to test the waters with chainmaille jewelry patterns.
No matter your skill level, arm yourself with one of these chainmaille jewelry patterns — no horse or special armor required.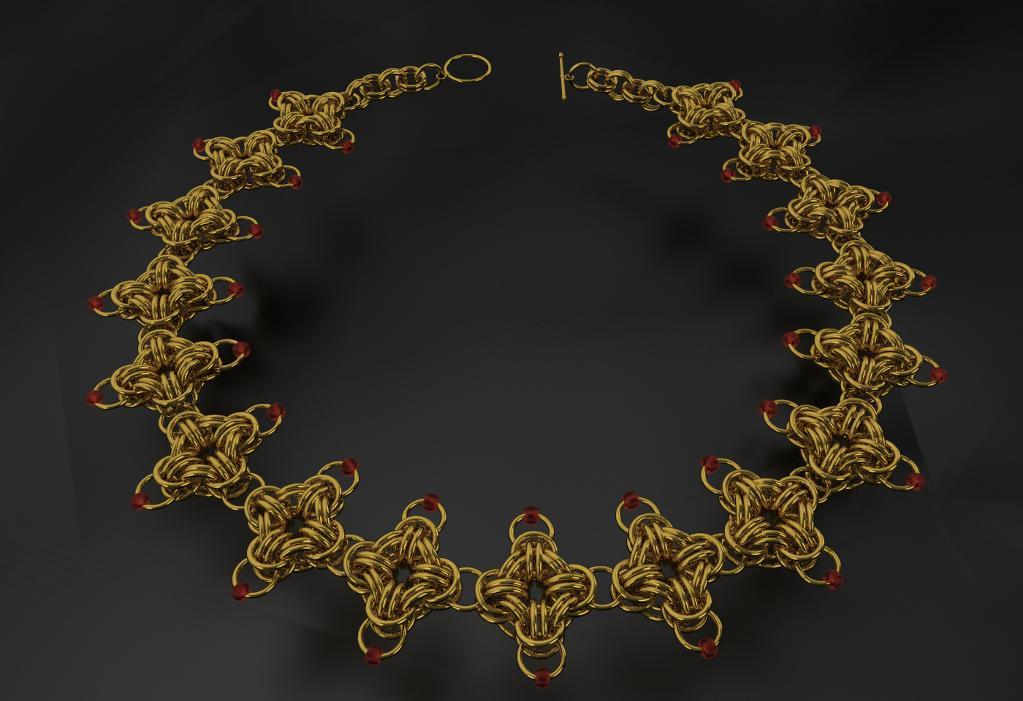 Photo via YukiSakuma
Chainmaille Square Necklace
It's super easy to change the length of this chainmaille by adding or subtracting squares. You could even consider making matching earrings and a bracelet based on the necklace pattern. The beads are a great idea for adding a little bit of color, but they're totally optional.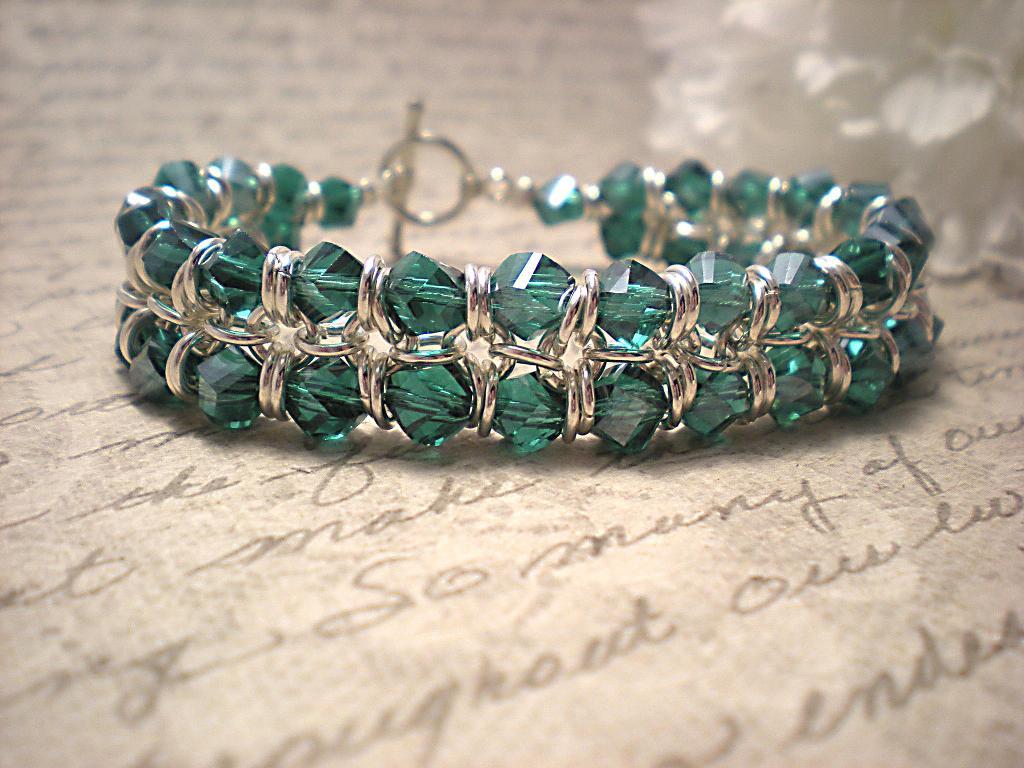 Photo via NiteDreamerDsgn
Rings of Saturn Chainmaille Bracelet
Chainmaille doesn't have to be all about metal. This bracelet incorporates plenty of shiny beads to give your chainmaille some sparkle and color. Designer NiteDreamerDsgn donates 10 percent of every sale to Shark Savers, an organization committed to putting a stop to finning.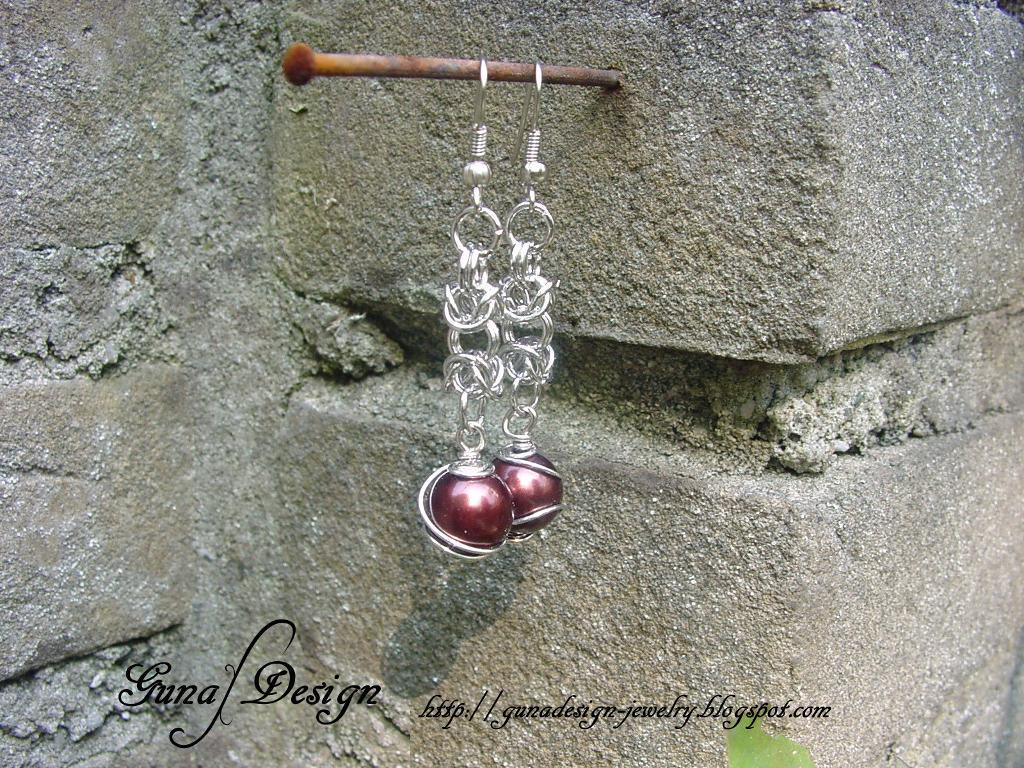 Photo via gunadesign
Earrings in Byzantine Chainmaille Style
If you've never tried chainmaille before, earrings are a good place to start since they're small. If you mess up, just start over again without sacrificing too much time or supplies! You'll see this Byzantine technique used in many different types of chainmaille. Once you're comfortable with it, you'll be able to create all kinds of different pieces.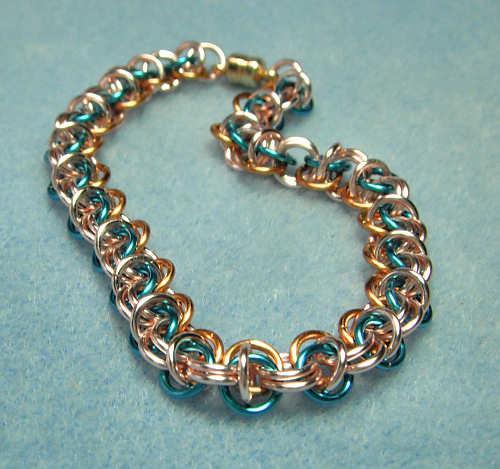 Photo via BeadedJewelry
Rhinos Snorting Draino Chainmaille Tutorial
Yep, you read that name correctly! Rhinos Snorting Draino is a little different from standard weaves, and designer BeadedJewelry is here to show you how to do it, along with her own Rhinos Shaken Not Stirred creation. Use the skills you learn to create any piece of jewelry you'd like.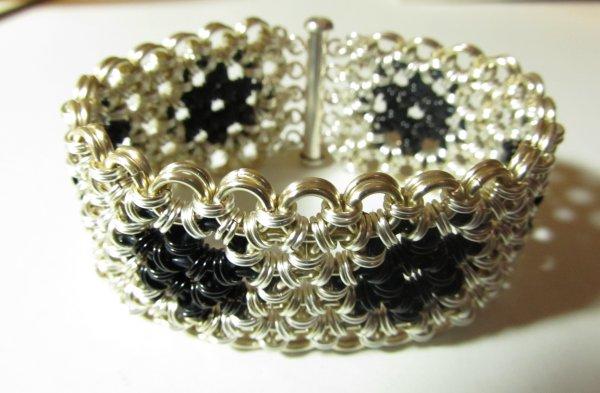 Photo via Guinevere
Chainmaille Bracelet
This weave is what most of us think of when we think about traditional chainmaille. Modernize it just a bit like Guinevere did by adding black rings that create a cool design.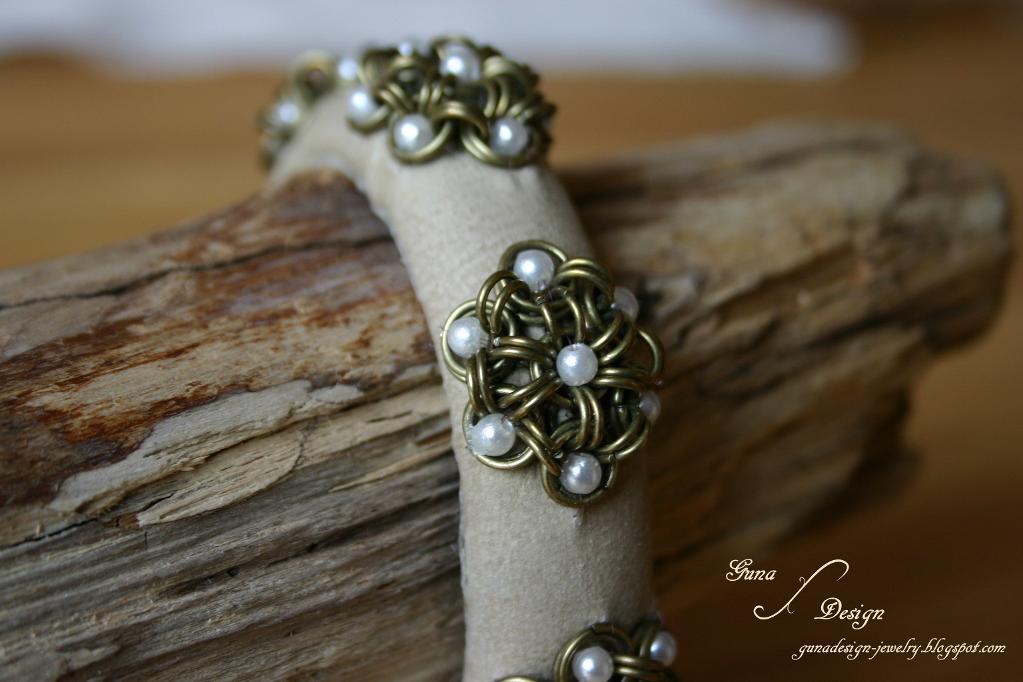 Photo via gunadesign
Bangle Iron Daisy
This Japanese 12-in-2 flower design can be transformed into anything from a pair of earrings to a pendant or a bangle like the one seen here. You could even link dozens of them together to make a really gorgeous necklace. Designer gunadesign says this is a great first chainmaille project for beginners. Of course, more advanced fans of chainmaille will breeze right through it.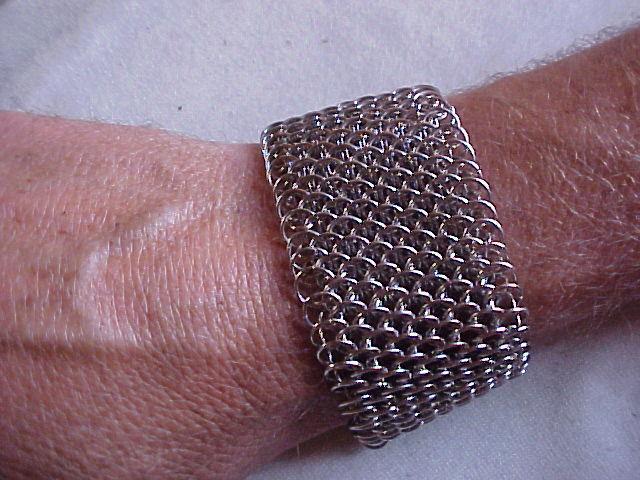 Photo via BagAPoncho
Dragon Scale Chainmaille
Possibly one of the most famous of all chainmaille, dragon scale is both beautiful and challenging. BagAPoncho has one piece of advice for anyone who tackles this project: Be patient.
Have you ever tried chainmaille jewelry? What's your favorite technique?