When it comes to giving your characters personality, cartoon hair can make a difference Learning how to draw cartoon hairstyles allows you dress your characters in a way that reflects different looks and styles. Hairstyle can play an important role in your character's personality and expression.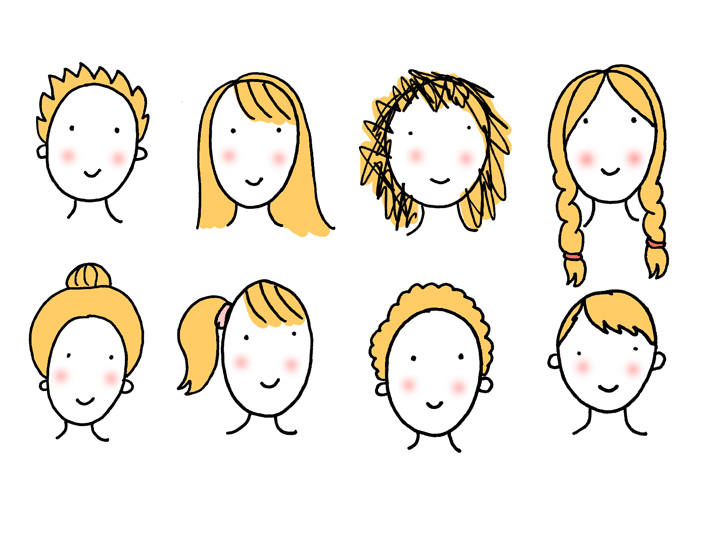 Illustrations via CakeSpy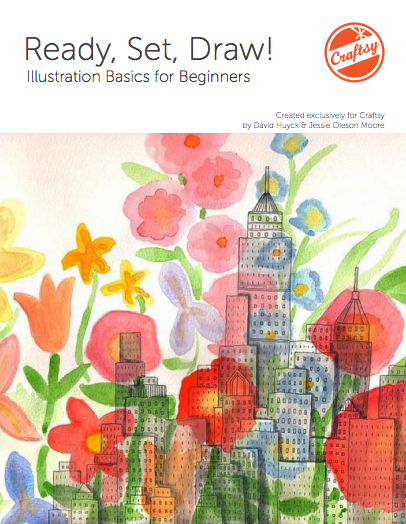 Free PDF Guide: Illustration Basics for Beginners
Learn illustration basics to take your art to professional levels.Download FREE Now
Here, we'll explore how to draw eight different cartoon hairstyles.
Shown on the same basic character's head, you can really see what a profound difference the style you choose can have on your finished artwork. Try these styles on for size with your cartoon characters and see what you think!
1. Basic shoulder-length hair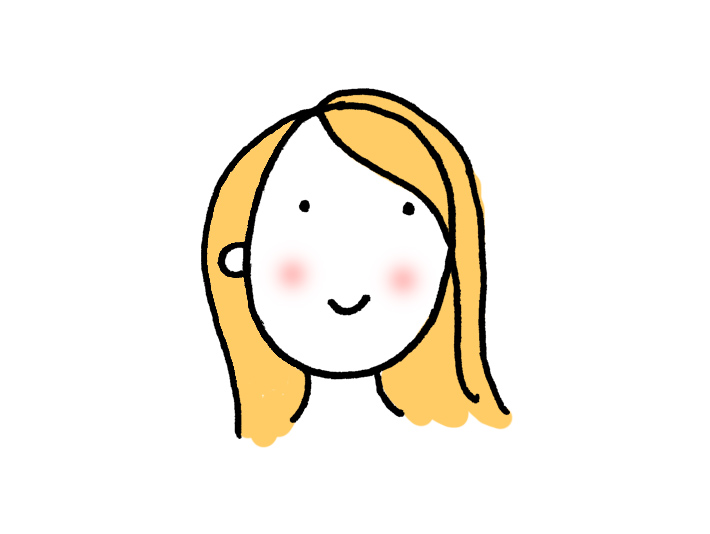 This is easy, versatile style can work for female characters or male characters with longer hair. All you need to do to attain this simple 'do is to choose a "part" on top of the character's head. As you see here, mine is slightly off center. Then, draw lines that follow the curve of the character's face. You can add a little wave to the lines to give the hair extra body.
From this basic start, you can take all sorts of variations. Perhaps you fill in more strands and make the hair look darker by drawing more lines. Or, you can alter the style by adding bangs: simply draw a few lines moving downward from the top of the head (either straight or at an angle), like so: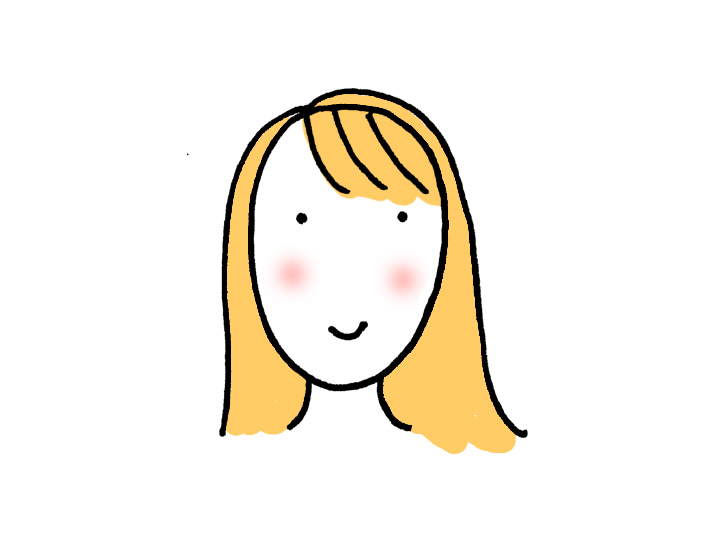 2. Short haircut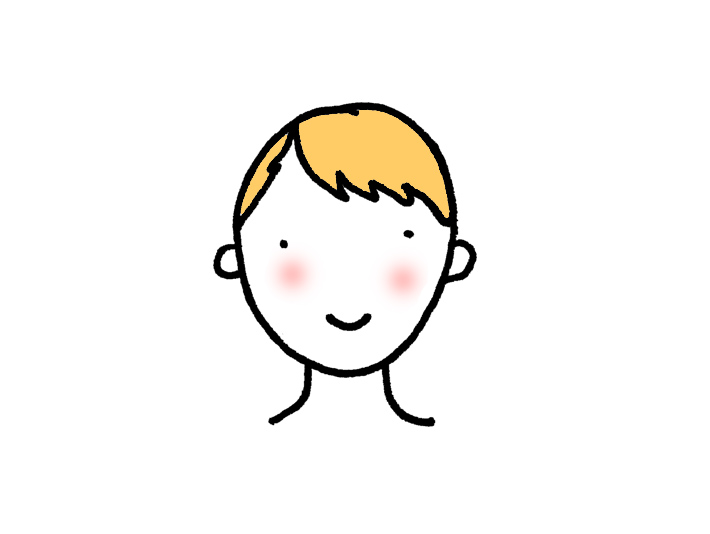 This easy-to-draw style works for both male and female characters. As with the previous style, choose a part somewhere on the character's head. Then, working within the shape of the head, create a loose zigzag line on either side of the part. As simply as that, you've created a character with short hair. You can also combine this with the previous method, using this method to create bangs and then drawing longer hair. 
As you'll notice in these drawings, I always draw ears on characters with short hairstyles, but not always on characters with longer hairstyles. This gives the subtle effect of the hair covering the ears. 
3. Curly hair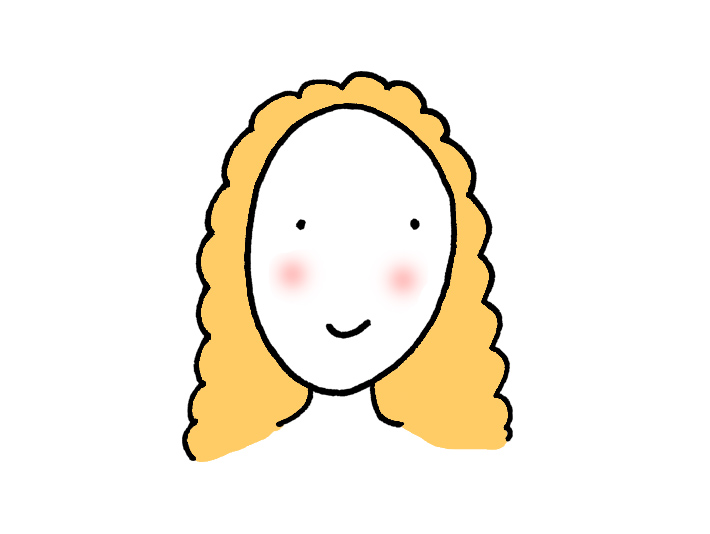 Drawing curly hair on your characters might seem hard, but it truly can be as simple as drawing a scalloped line. Draw a scalloped line that follows the curve of your character's face, and continue the line down as low as you'd like. You can make the scalloped line as long as you'd like for long, fluffy hair, or more like a helmet for short curly hair, as pictured below.
4. Braids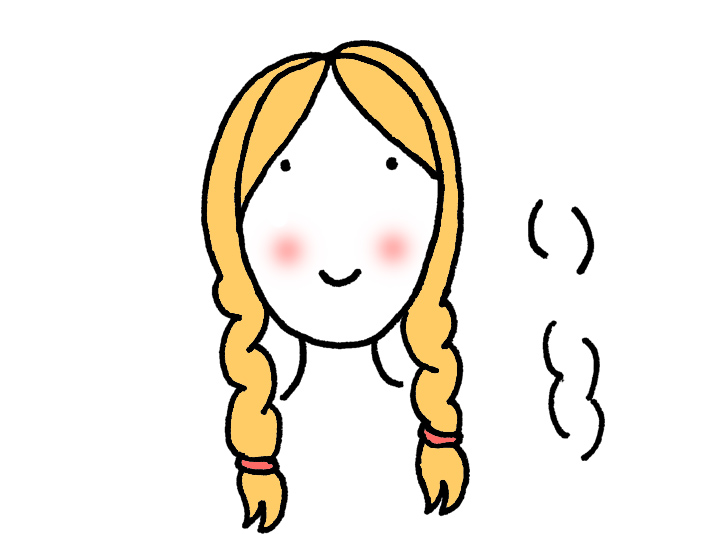 Drawing braids for cartoon characters is a piece of cake. Start by choosing a part, as in the first style, and draw a length of hair along the shape of the head, going down to about cheek or mouth level.
Then, to create the braid, create two scalloped lines facing away from each other and slightly offset. On the photo above, a diagram on the side shows what the lines should look like. Personally, I like to finish off the braid with a hair tie and a little swish of hair that resembles an upside-down candle flame.
As a bonus, you can use the same method to draw a cartoon rope! So now, not only will your characters look great, but they can cut a quick getaway or lasso some steer if needed. 
5. Ponytail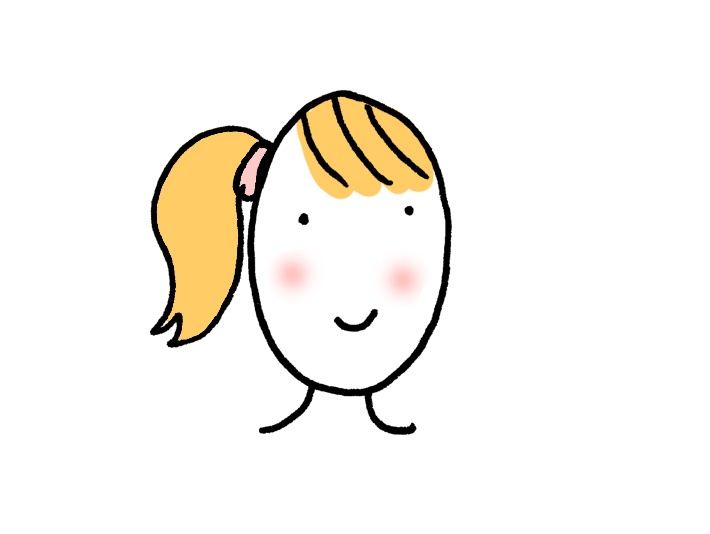 When your cartoon characters want to keep it casual, a ponytail is the perfect hairdo. First, choose how high or low the ponytail is, draw a hair tie at that spot, and then create a little "fountain" of hair emerging from the point you've chosen. When I draw a ponytail, the hair resembles the tail-end of the braids as pictured above, which means they resemble an upside-down candle flame. Use this method twice, on either side of the head, to create pigtails! 
6. Bed head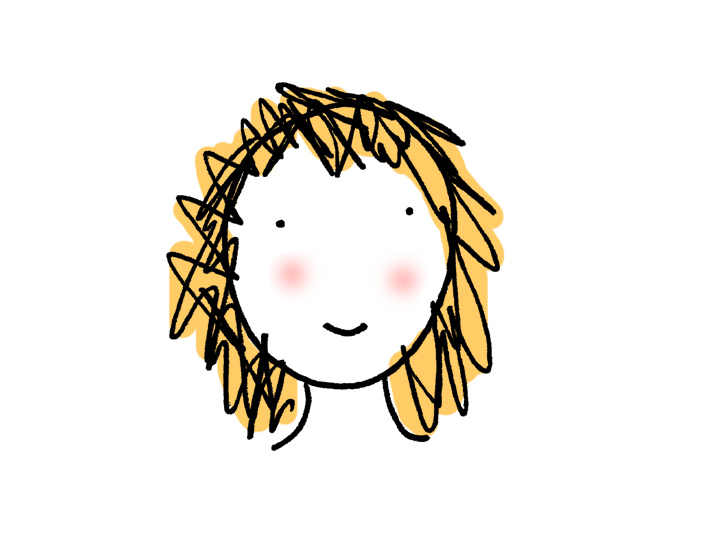 If your character has just awoken (or partied hard last night), the perfect bed head can augment the tone you're after. This one is easy and fun: simply scribble in all directions on top of your character's head! It can be as tame or as wacky as you want it to be. 
7. Spiky hair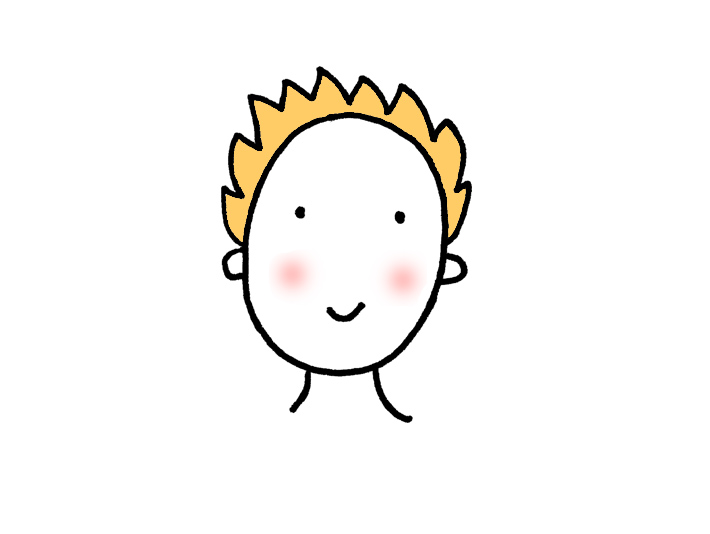 Spiky hair can come in handy for a number of different characters, from a skateboarding cool kid to a punk rocker. To draw spiky hair, draw loose zigzagging lines following the curve of your character's head. The spikes can be as small or as large as you'd like, more rounded or more sharp to your preference.
8. Bun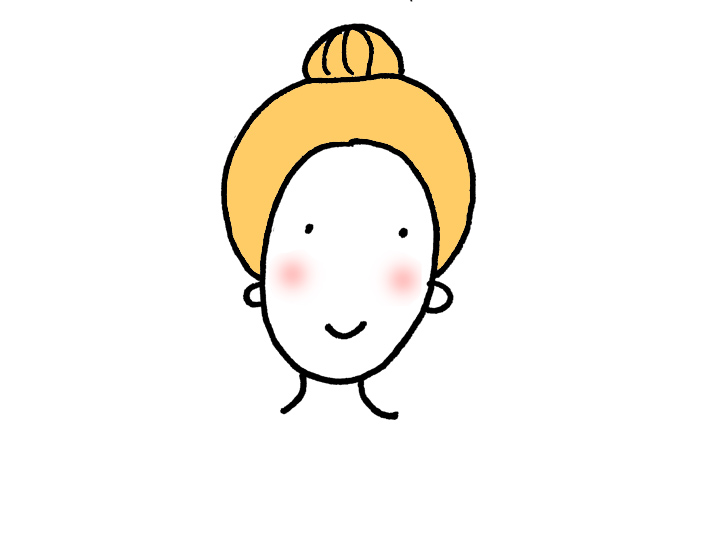 If you want to draw a grandma, a Gibson girl or a ballerina, you've got to master this cartoon bun hairstyle. Draw a round mound that follows the shape of your character's head, and then draw a hemisphere on top of the mound. Just like that, you've created a bun! You can make the hair more fluffy or closer to the scalp, depending on the style you're going for. 

,
Conquer more cartoon characteristics!
Learn to draw more facial features for cartoons with the other posts in this series.