Even though we've covered how to cast on using the long tailed and German twisted methods, don't stop there! Let's look at two new cast on knitting methods: the knit on cast-on and the cable cast-on, that are also very similar and even easier to do.
Knit on cast-on
This is a great cast on for beginners learning knitting fundamentals, because you get to teach just one stitch from beginning to end: the knit stitch. For this cast on, the length of your yarn tail is not important. Just make sure it's long enough to weave in later.
Step 1:
Start with a slip knot on the left hand needle. Keep the tail on the left and the working yarn on your right.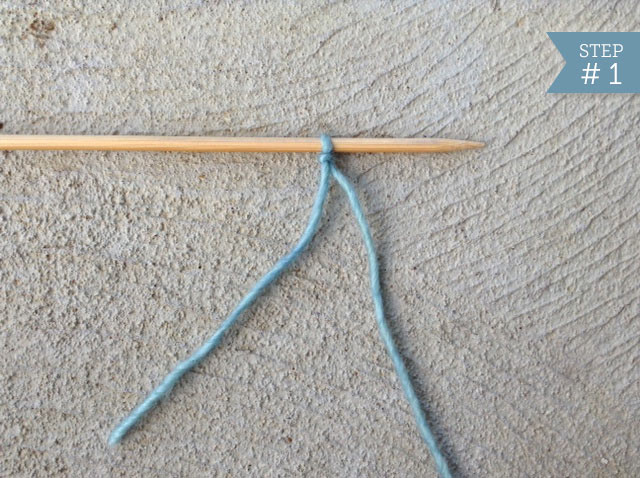 Step 2:
Knit into the slip knot with your right hand needle.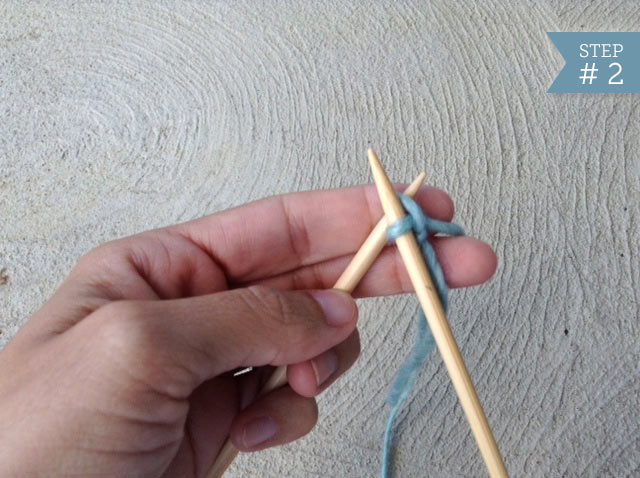 Step 3:
Slip the new stitch you just made from your right needle to your left.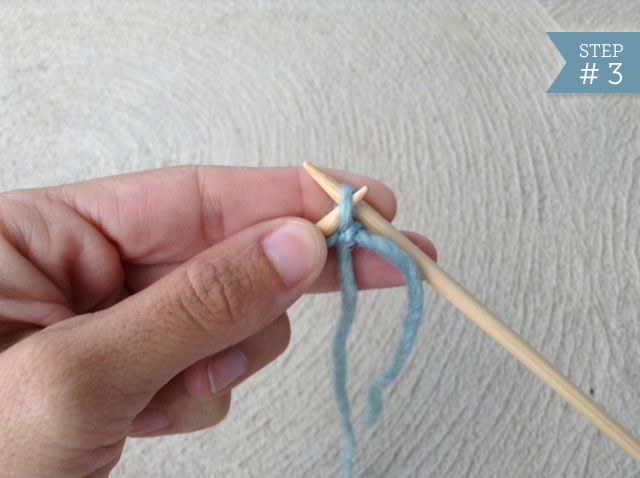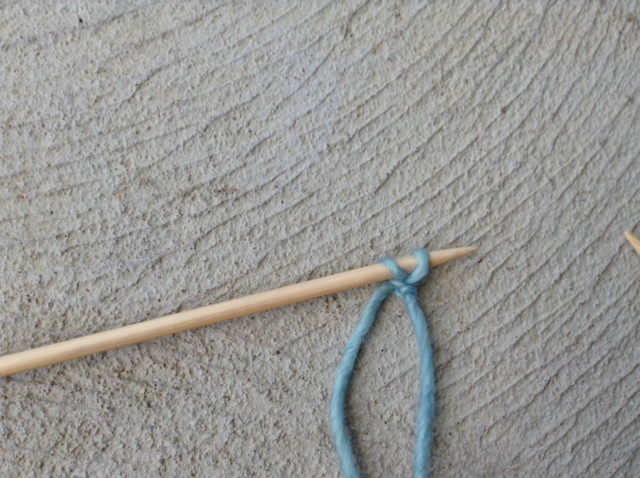 It's really as simple as those three steps! Repeat the cast on until you have the number desired, and as always, make sure to count the slip knot as the first cast on stitch.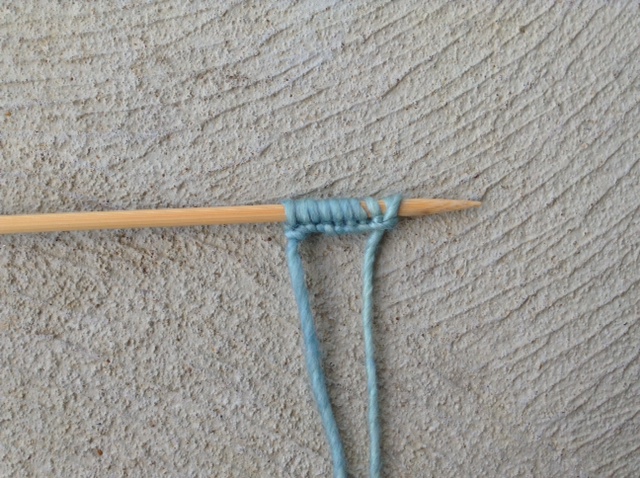 Cable cast-on
The cable cast-on is created similarly to the knit-on cast-on with one variation. It's also a similarly easy method for those new to knitting. As with the knit-on method, don't worry about the tail length just be sure the working yarn is on the right side.
Step 1:
Start with a slip knot on your left hand needle.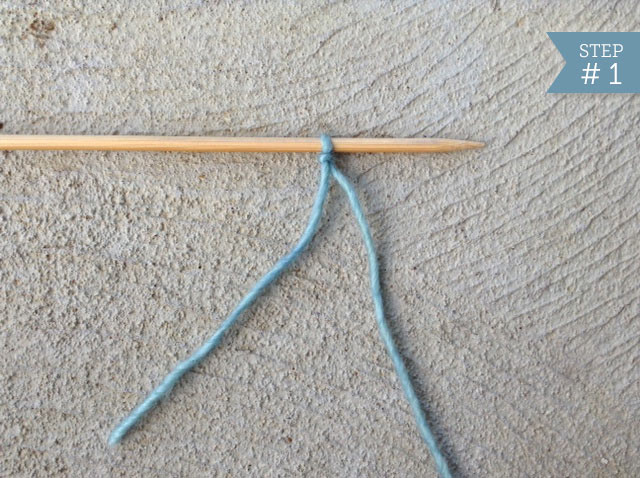 Step 2:
Knit on one stitch (work steps 2 and 3 from the knit-on cast on to do this).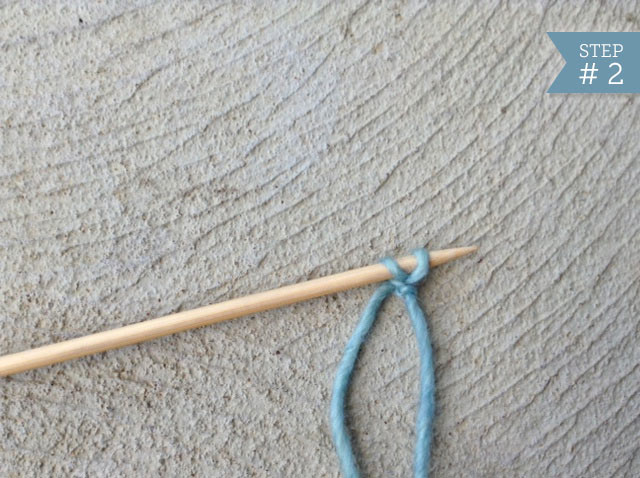 Step 3:
Knit between the two stitches on your needle.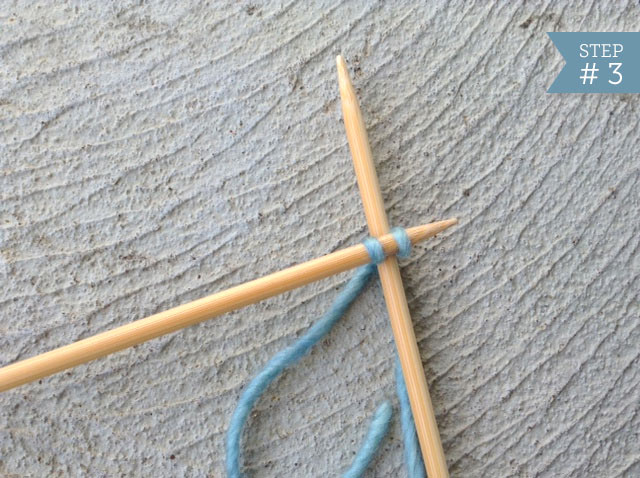 Step 4:
Slip the new stitch from the right to the left hand needle. Repeat steps 3 and 4 to cast on the number of stitches desired.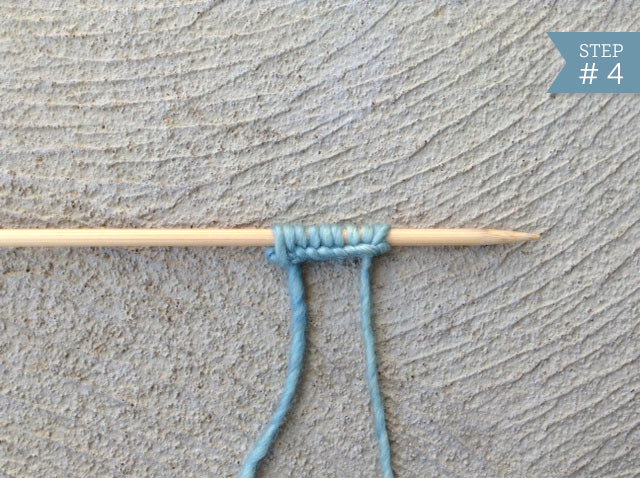 I find the cable cast-on is a very sturdy way to cast on stitches in the middle of a pattern for places like the underarm of a sweater. Just make sure to turn your work to the wrong side when casting on in this instance.
Have fun trying these new cast ons! With both methods make sure to cast on loosely otherwise the stitches can become very difficult to manage and knit into. If you're interested in learning other knitting techniques, check out Knit Lab with Stefanie Japel. This is a great class for beginners and will cover cast ons, bind offs and all the stitches in between!
Are you ready for fall? We are! Come back to the Bluprint blog tomorrow to celebrate autumn's arrival with us. We'll be sharing great seasonal recipes and fall-inspired craft ideas all day long!
Have you tried either of these methods? Which to you prefer?
40 Ways to Cast On & Bind Off
Choose and use the best cast-ons and bind-offs for every knitting need. Learn to start and finish all your knitting with a look you love and the perfect amount of stretch in this video class.Enroll Now »