Want to make a pie — without running to the store to buy fresh fruit? Buttermilk pie just might be the dessert you're looking for! This is the best buttermilk pie recipe because its easy filling uses only a few basic ingredients and comes together to form a creamy pie with a unique and delicious flavor.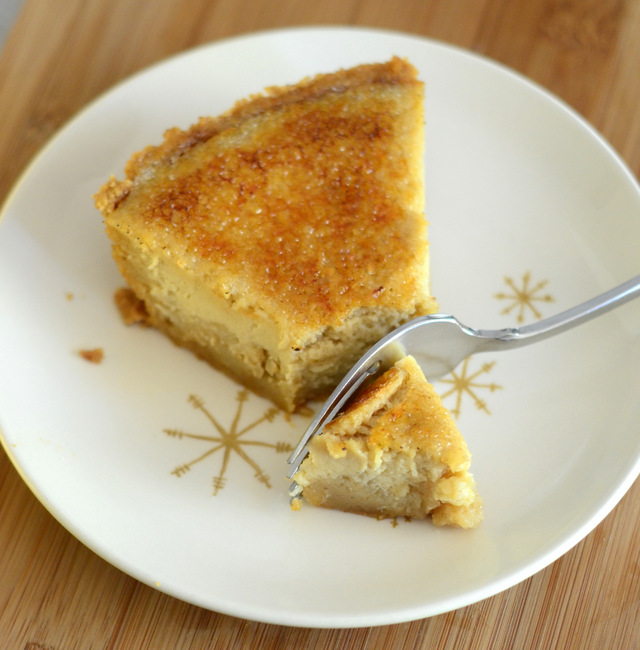 What is buttermilk pie?
The filling for this pie is made with buttermilk, sugar, eggs and a bit of flour to help bind everything together. I use like brown sugar in my filling because I love the contrast between the rich molasses-flavored sugar and the buttermilk. White sugar will still deliver good results. Some pies use flavorings like vanilla extract or lemon zest to give them a little more depth, but buttermilk is the star.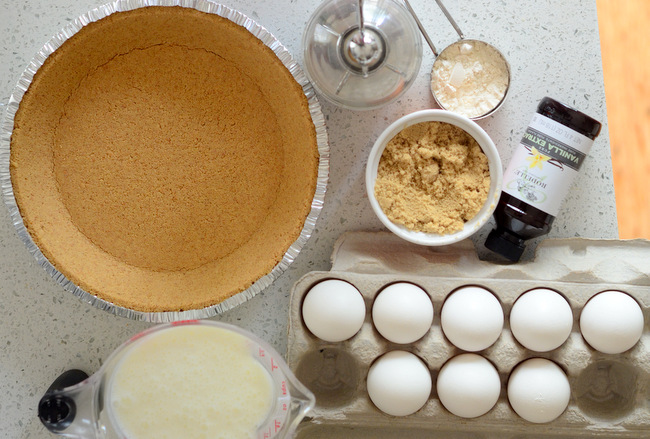 Buttermilk is — or was — the liquid left over after churning fresh cream into butter. These days, buttermilk is made by adding a culture to low fat milk to thicken it and give it it's tangy flavor. If you haven't had it before, the tang of buttermilk is similar to the flavor of sour cream, though buttermilk does have a much more distinct butteriness to it.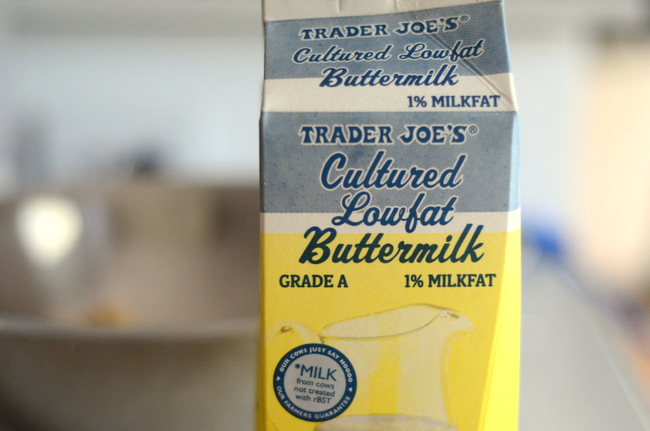 I always have buttermilk in my fridge because it is a great baking ingredient for everything from pancakes to cakes. I highly recommend keeping it on hand.
In a pinch, you can make a buttermilk substitute at home. A common buttermilk substitute for baking calls for adding a few teaspoons of lemon juice or vinegar to milk to mimic the acidity of buttermilk. While this is a good substitute for a cake recipe, it isn't ideal for this pie and I really encourage you to use regular buttermilk to make it.
You can use either a pastry crust or a graham cracker crust with this pie. I often opt for graham cracker crusts, which are not only easy, but taste good when paired with the buttermilk filling. If you are using a pastry crust, I urge you to blind bake the crust before filling it to ensure that the crust has enough time to bake through.
The top of a buttermilk pie typically has some browning and a layer of little bubbles on it, so don't worry if your pie doesn't have a smooth top that some other custard pies do. This is because of the flour that helps thicken the filling of the pie.
If you don't like the less-than-flawless look, it can be covered up with whipped cream and berries, which is the most common way to serve a slice of this dish. If you want to get a little more creative, you can actually brûlée the top of the pie by sprinkling it with sugar and toasting it with a kitchen torch. This is my favorite way to finish a buttermilk pie and it adds just one more layer of flavor and texture to an already tasty treat.
The BEST buttermilk pie recipe
Makes 1 pie / 8 servings.
Ingredients:
3 large eggs
¾ cup light brown sugar
3 tablespoons all-purpose flour
¼ teaspoon salt
3 tablespoons butter, melted and cooled
1 2/3 cup buttermilk
1 teaspoon vanilla extract
9″ graham cracker pie crust (homemade or store-bought)
Step 1: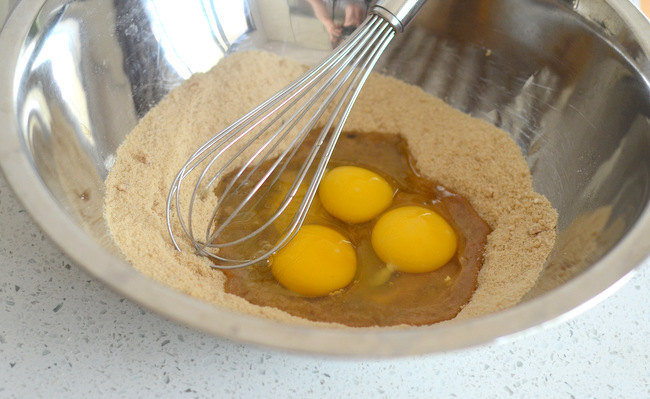 Preheat oven to 350 F. In a large bowl, beat together eggs and brown sugar, making sure no lumps remain in the sugar.
Whisk in flour, salt and melted butter until smooth, then stir in the buttermilk and vanilla extract.
Step 2:
Pour pie mixture into prepared crust and place pie crust on baking sheet. Bake for 25-30 minutes, or until pie is set and jiggles only very slightly when the pan is gently tapped.
Allow pie to cool to room temperature, then refrigerate until firm before slicing.