Every knitter loves a good scarf! My favorite scarves are those knit out of deliciously soft and bulky yarns. Pairing that with the simple brioche stitch rib will make a fabric that is thick while at the same time airy and lofty.
Learn to knit this technique with this brioche stitch scarf tutorial!
Find out more about the brioche stitch as well as some patterns here!
For this pattern you will need:
One hank of bulky weight yarn (about 120 yards)
US 13 needles
Tapestry needle
Pattern
Gauge is not critical for this scarf.
Cast on 20 sts.
Row 1 (set up row): *with yarn in front (wyf) slip 1, yo, k 1; repeat from * to end.
Row 2: *wyf slip 1, k2tog; repeat from * to end.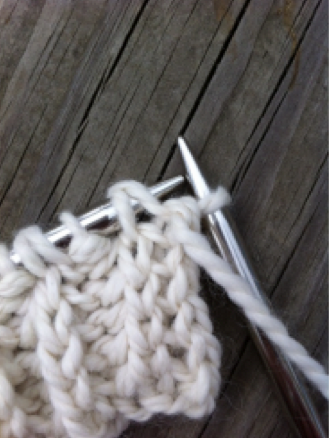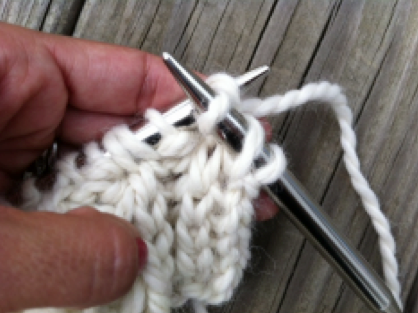 Repeat Row 2 until scarf is desired length.
Bind off: *k1, k2tog, pass first k st over; repeat from * to end.
Break yarn and fasten off. Weave in ends and wear with pride!
This is really as easy as it looks! That being said, let me help you out with some questions or issues that might come up:
After you slip the first stitch, you'll knit the next without moving the yarn to the back before you do it. This is what creates a yarn over.
If you want to change the width of the scarf, cast on in multiples of two.
I just used a regular long-tail cast on for this, but make sure whichever cast on you use, you do so more loosely than you normally would. This will make the setup row easier to work.
If you try to wet block this, it will stretch and seem distorted. Go with just a light steam or spritzing.
Brioche rib uses up a lot of yarn, so be prepared to need more than you thought, especially if you want a really long scarf.
More brioche stitch ideas
This is only the beginning. There is so much you can do with this stitch! Making this scarf has piqued my interest in brioche again. I think I may enroll in Explorations in Brioche Knitting with Nancy Marchant.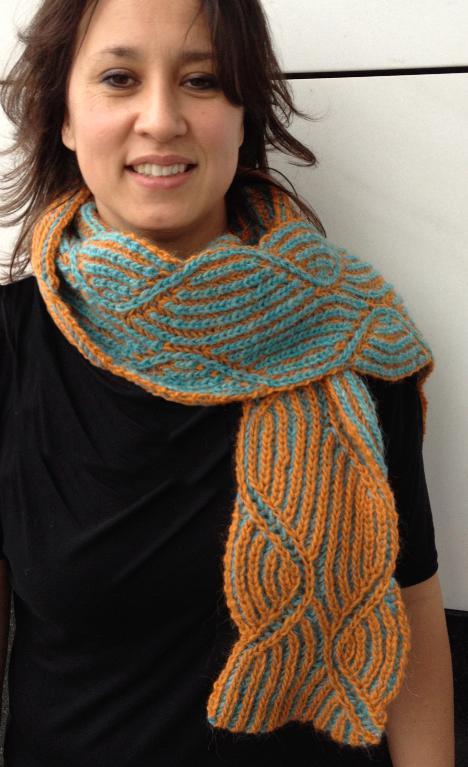 Photo via Bluprint instructor Nancy Marchant 
When you're ready to try brioche with two colors, the Jacki Revisted Icelandic Style pattern looks like a lot of fun.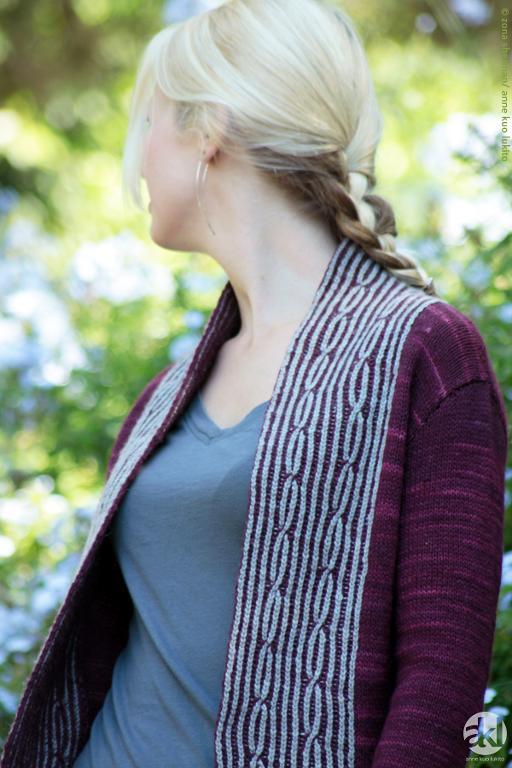 Photo via Bluprint instructor Ann Kuo Lukito
Or, if you're looking to incorporate this stitch into garments, why not try the beautiful Lakedale pattern?
Find Brioche Knitting Patterns
From gloves to scarves, pick from our best pattern to practice the brioche stitch.Get Patterns Now »