Like any other area of the fashion industry, jewelry sees trends that ebb and flow and each year. Bridal jewelry tends to have its standby classics like the solitaire ring, but this year we get to look forward to seeing some new and different options.
Follow along to find out this year's bridal jewelry trends.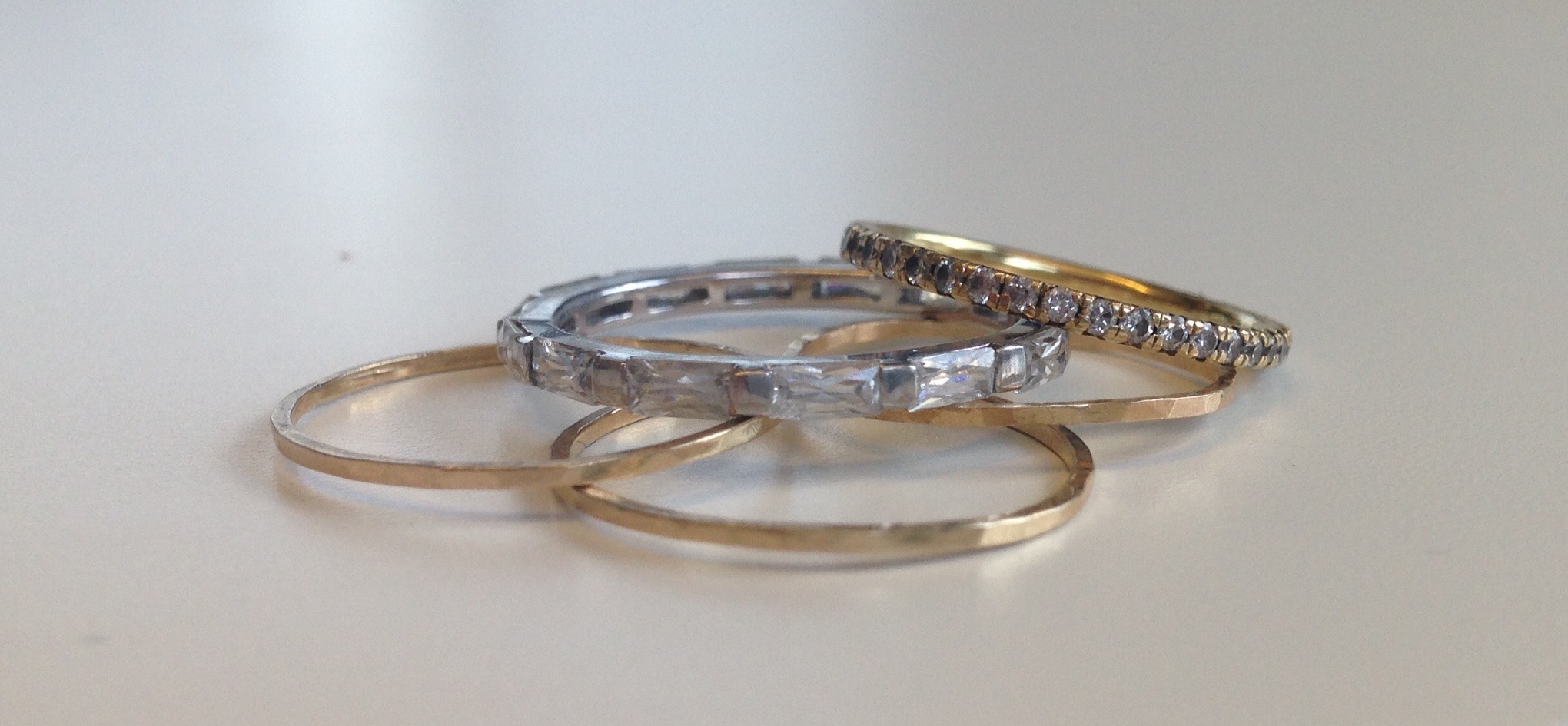 Stackability
The craze for stackable rings just seems to keep growing in everyday fashion and this trend is now bubbling over into the bridal world as well. Stackable rings are a great option for many reasons, bust mostly due to the fact that they are easy to add onto in the future. As budgets change or life events occur, stackable rings are a great way to create your own wearable story by adding new pieces.
Eternity bands have often been used as a wedding or anniversary bands and are still popular. More modern styles include tiny identical stones that wrap the entire band and can be found in many different sizes and metals. Don't be afraid to mix metals. A white gold eternity band can look beautiful with a hammered gold band or vice versa.

Unusually shaped stones
Again we see the desire for something uncommon. Pear, emerald and marquis cuts seem to be making a resurgence as do more raw and irregularly shaped stones. Raw diamonds are an interesting choice as they can withstand the demands of time and they come in unique shapes and an array of unique colors. People are looking for one-of-a-kind components.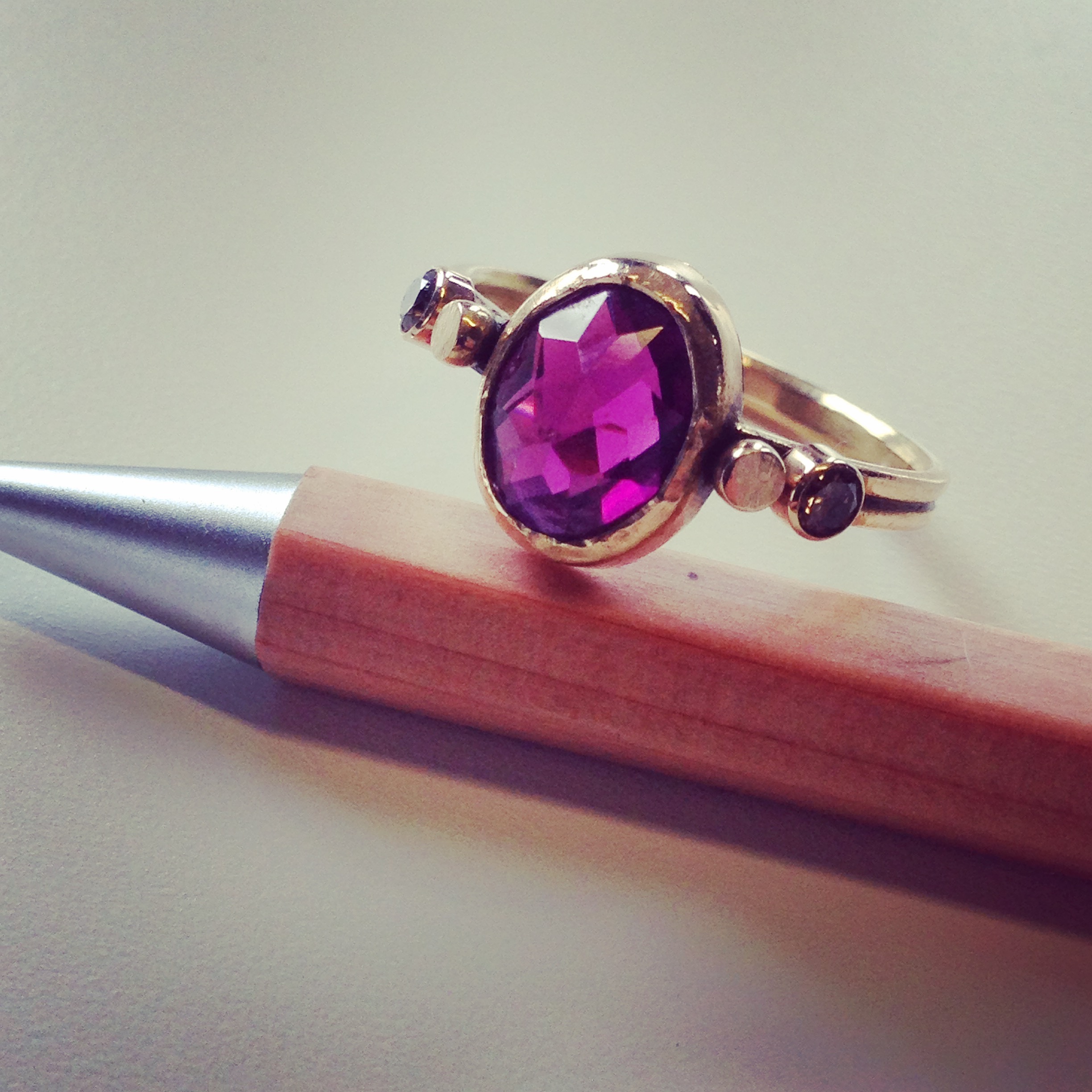 Colored stones
One of the biggest trends seems to be color. Compared to the timeless classic of diamonds, people are crazy about stones with more depth and dimension. These stones will draw more attention and have more of a visual impact.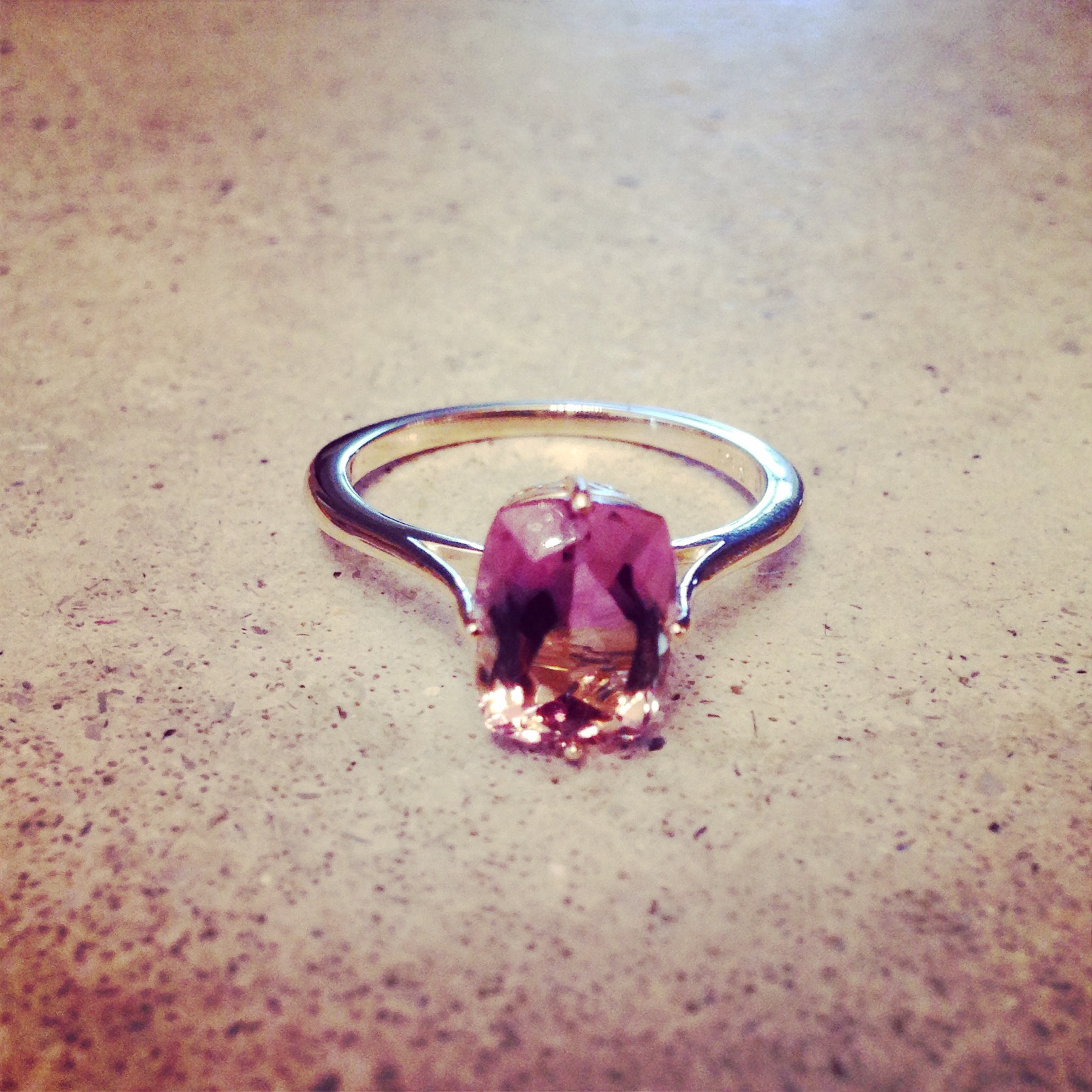 Enduring colorful alternatives are ruby and sapphire. Both have a hardness just below diamonds and they wear well. We're also seeing other more budget-conscious choices like turquoise, opal, ametrine and garnet.
White metals
Rose gold has been a big winner in the fashion industry lately as it works well with the trend of mixing metals. While yellow gold is viewed as a classic, some people find that it feels a little bit dated. That's where white metals such as white gold, platinum and even sterling silver come into play. White metals can be viewed as more modern choices and seem to be spiking in popularity in the bridal world.

Personalization
Both men and women want their jewelry to tell a story — their story. Whether that is depicted in the original concept of the piece or just the way jewelry is worn, people are wanting a deeper connection to their everyday wearables.
Whatever your style may be, keep your eyes peeled for something that's truly representative of you and your special day. Don't get frustrated if you don't find the perfect something at a big box store.
Most of these trends are representative of the maker movement and you'll probably have better luck finding them online at sites like Etsy or with a local custom jeweler. I'm here to help so feel free to contact me as well. Plus, if you go this route you can even have a hand in the designing of your piece that will last a lifetime!

Free Online Jewelry Making Class