October means fall is setting in and Halloween is just around the corner, but did you know that it is also Breast Cancer Awareness Month? This campaign is vital in playing a role in early detection of the disease. There are many ways to remind yourself, as well as loved ones, of the importance of awareness and just one of these ways is using your embroidery skills. Remember, the best protection is early detection.
Here are five breast cancer cross-stitch patterns and projects to stitch up and spread awareness: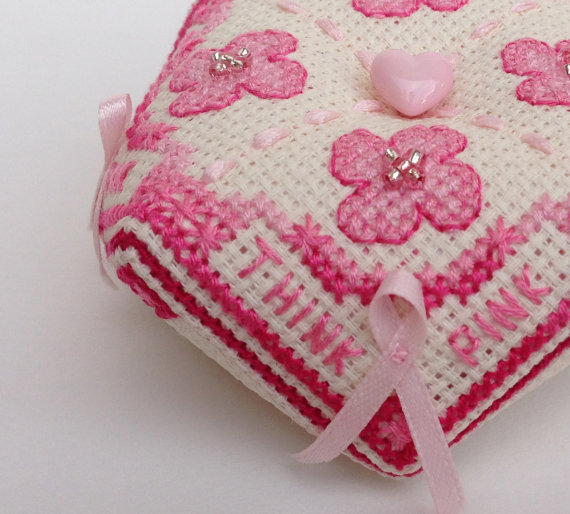 Photo via Caroline Tippets
Breast cancer awareness pincushion
If you're a avid stitcher, what better way to be reminded of regular checks than seeing something you use frequently like your pincushion? Not only is it inspired by Breast Cancer Awareness Month, but look how beautiful it is!
Get the Think Pink! Breast Cancer Awareness Biscornu Pattern here.
Photo via Tracy Horner
Breast cancer cross-stitch mandala pattern
Mandalas are symbolic of the universe within Hinduism and Buddhism. The word mandala is loosely translated to mean circle and circles and has been seen to represent unity, infinity and wholeness. Tracy Horner uses these very fitting symbols to create a mandala cross-stitch pattern that also uses the colors blue and purple, which are often seen as colors of health and power.
Get the Breast Cancer Awareness Ribbon Mandala Pattern here.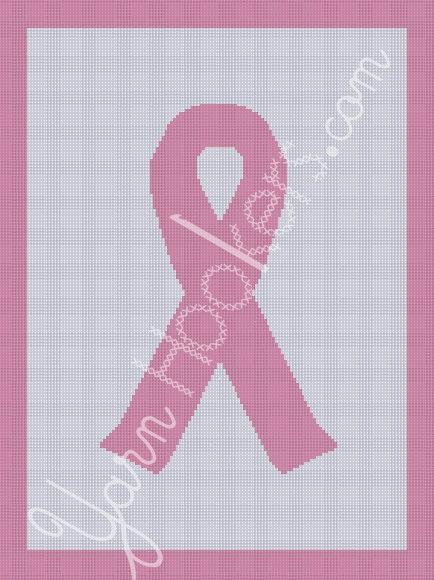 Photo via Bluprint member YarnHookers.com
Ribbon graph chart
This simple but bold pattern from YarnHookers.com crosses multiple disciplines, including crochet, knit and cross-stitch. It is on point with its use of the pink ribbon, the universally recognized emblem of breast cancer awareness.
Get the Breast Cancer Awareness Ribbon Graph Chart Pattern.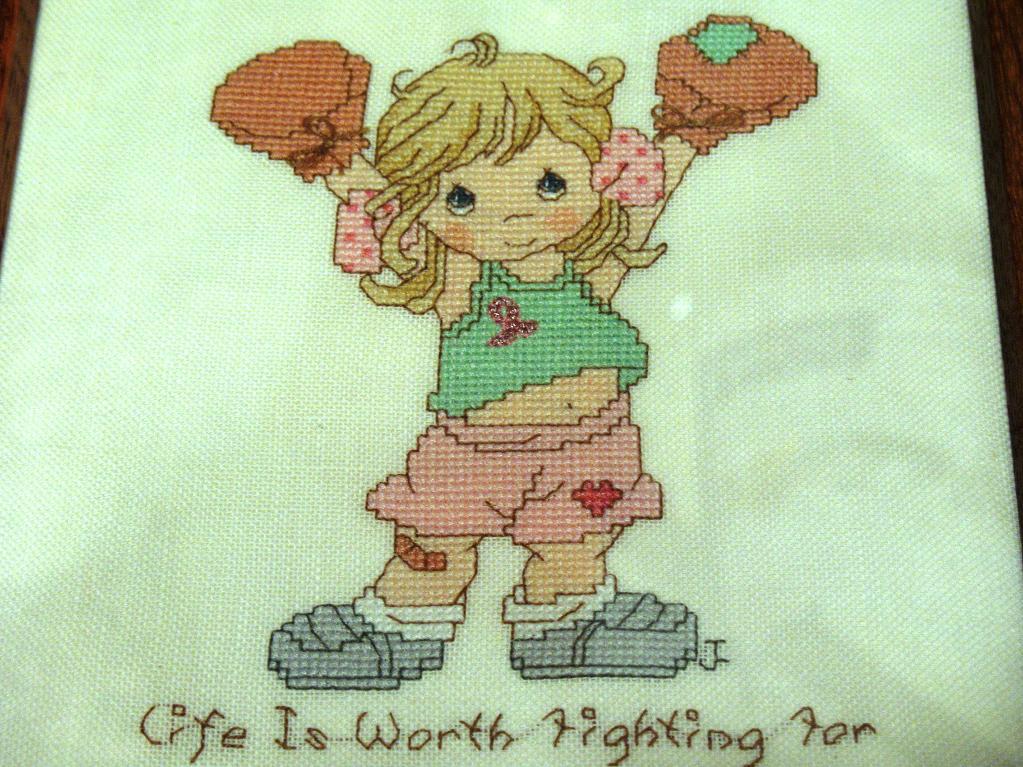 Photo via Bluprint member Janci76
Breast cancer mantra project
Although not a pattern, but a breast cancer cross-stitch project from Bluprint member Janci76's repertoire, this piece was important to include in the lineup. It features a poignant mantra and a little lady who makes it impossible not to smile.
Read more about the Precious Moments Breast Cancer Mantra project here.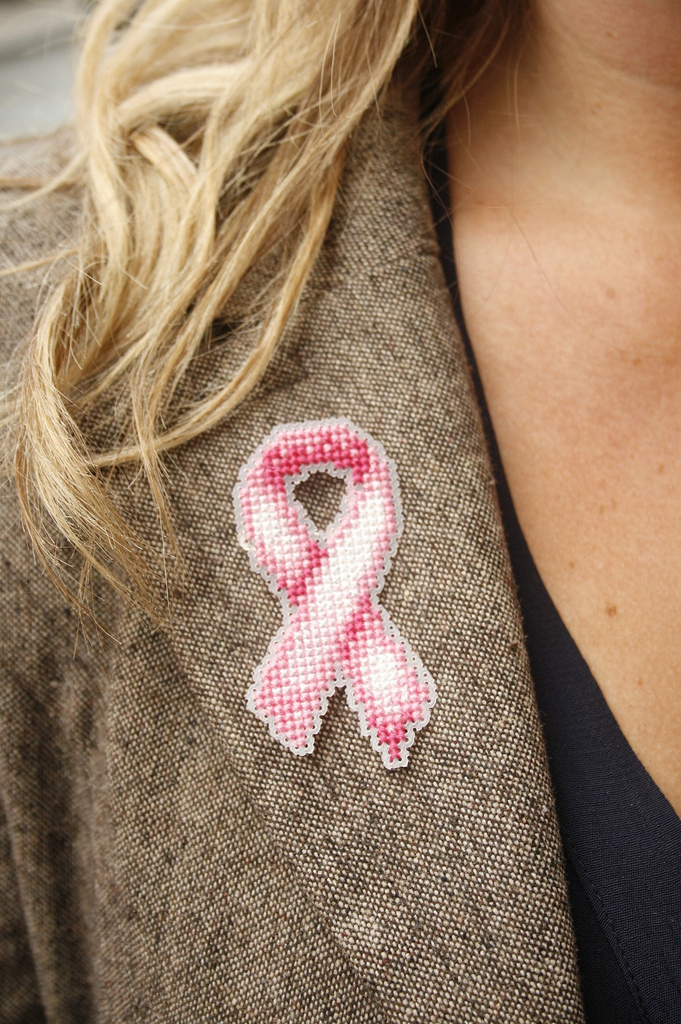 Photo via CrossStitcher Magazine
Emily Peacock ribbon
Back in 2011, renowned needlepoint designer Emily Peacock designed and donated this pattern for a breast cancer cross-stitch pink ribbon brooch to CrossStitcher Magazine. The pattern is still available and for a small donation to Breast Cancer Care, you can download the PDF pattern and create it yourself. Wear it with pride — the bold color, materials, technique and size of this ribbon make it impossible to ignore.
Get The Emily Peacock Ribbon for Breast Cancer Care Pattern here.
[box type="shadow"]
If cross-stitch is not your forte, why not check out our previous blog posts on breast cancer embroidery designs and breast cancer awareness quilts?
You might also enjoy our post on how to host a bake sale for charity.
[/box]