The bow tie quilt pattern is a traditional design that continues to be incredibly popular in today's world of quilting. This is a fun design that is easy to piece, which makes it perfect for both beginner and advanced quilters. The bow tie block shines in all sorts of fabric, from vintage to modern.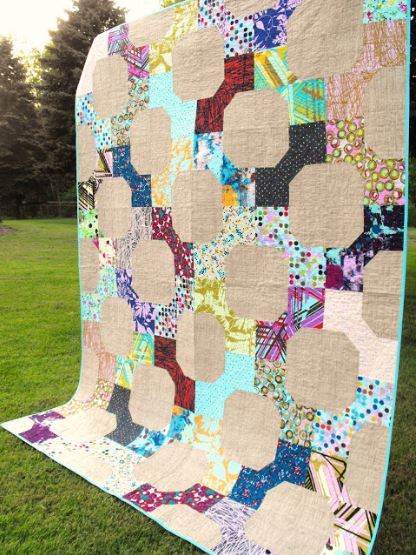 Photo via Fussy Cut
Here is a simple bow tie tutorial to show you how to create your own 12″ block!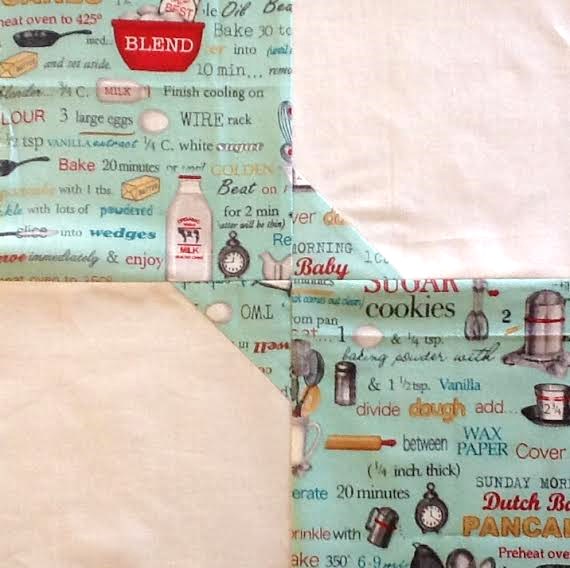 Step 1:
From bow tie fabric, cut two 6.5" squares and two 3" squares; from background fabric, cut two 6.5" squares.
Step 2:
Use a ruler and pencil to draw a diagonal line from corner to corner on the wrong side of the small 3" bow tie squares.
Step 3:
Place those 3" squares on the corner of a 6.5" background square, right sides together with the raw edges aligned as shown. The ends of the pencil line should touch both sides of the background square.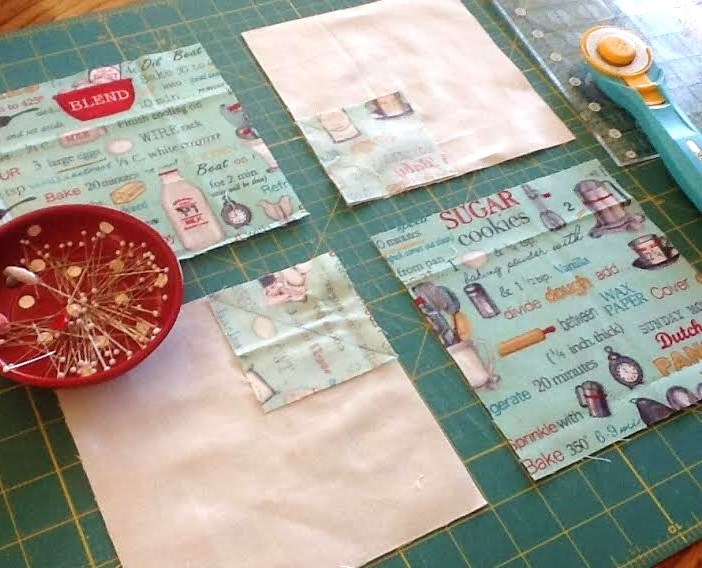 Step 4:
Sew along pencil line, backstitching at beginning and end if desired. Use ruler and rotary cutter to cut off excess fabric, leaving a ¼" seam allowance. Press seams in preferred direction.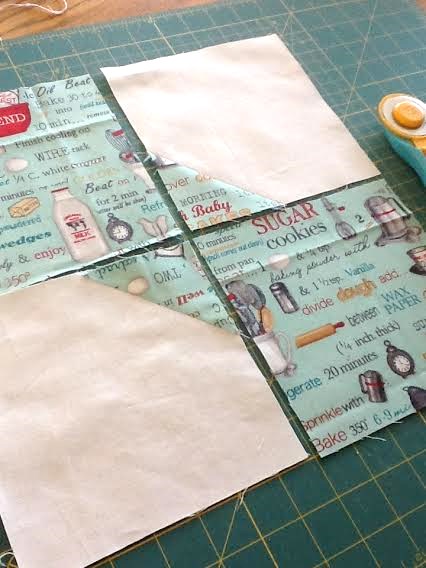 Step 5:
Now it is time to sew your block together! Arrange pieces as shown, and sew squares into rows. Press seams and sew rows together. One final press, and your 12" (12.5" unfinished) bow tie block is done!
Quilters note: Are you interested in making smaller bow tie blocks? Use these cutting dimensions for to make 6″ quilt blocks: From bow tie fabric cut two 3.5″ squares and two 1.5″ squares, from background fabric cut two 3.5″ squares.
Get inspired with more bow tie quilt patterns
There are plenty of beautiful bow tie patterns available to you in the Craftsy pattern store.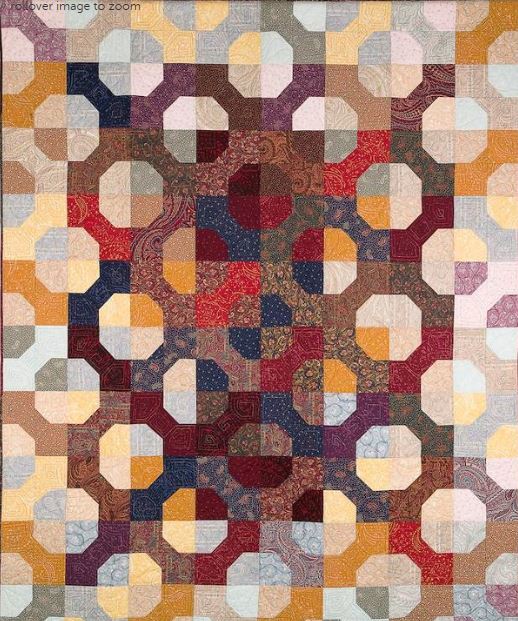 Photo via Laura Nownes
Bow Tie Quilt
Focus on value with this bow tie design! Careful placement of light and dark fabric focus the eye, resulting in a stunning quilt. The finished size measures 64″ x 80″. Directions for crib and queen sizes are included, as well as a quilting design.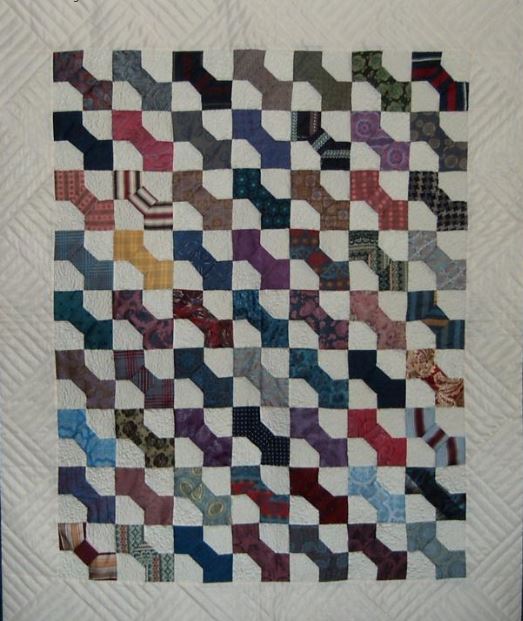 Photo via AnnesQuiltCraft
Silk Ties Patchwork Quilt
Here is another way to arrange those bow ties! This creative pattern will show you how to recycle old silk ties to create a meaningful quilt. This is the perfect way to reuse those ties that are just taking up space in your closet. If ties aren't your thing, you can simply use your quilting cottons. The finished quilt measures 54″ x 66″.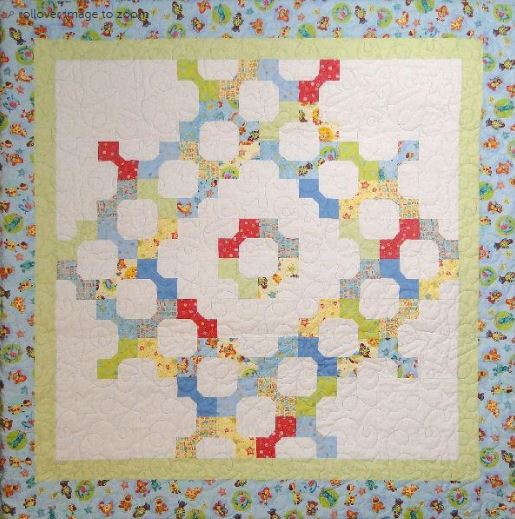 Photo via Craftsy member rmdesigns
Charming Bow Ties Quilt
Bow tie blocks make adorable baby quilts! Learn how to make the classic block in a completely different way with this pattern. The small tie squares are fused to the blocks, and the edges are finished with clear thread. This quilt comes together quickly, especially when jelly rolls are use. Directions and dimensions are used to make a throw measuring 52″ square and a twin measuring 74″ x 90″.
What do you think of bow tie quilts? What is your favorite block size and layout?