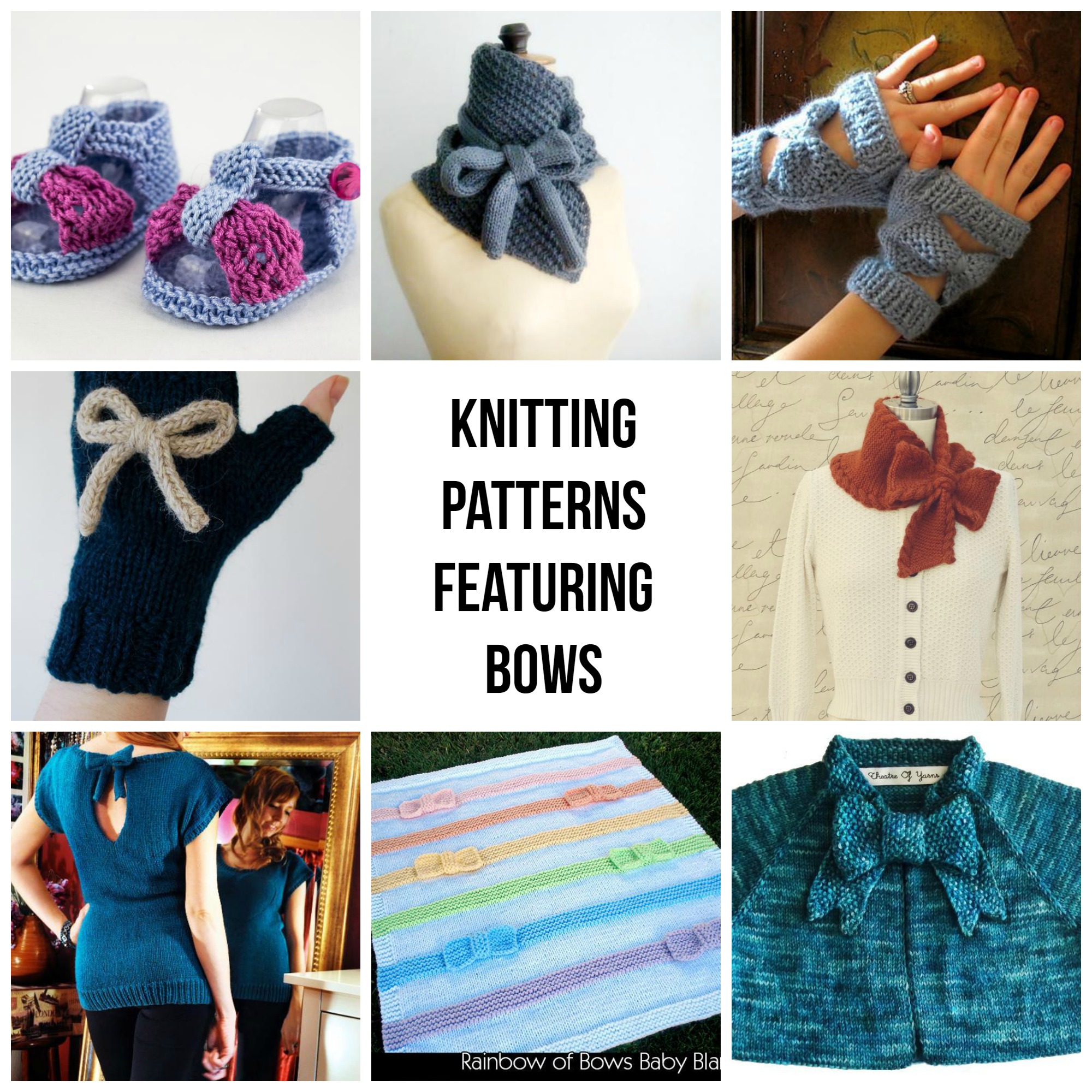 Traditionally we associate bows with hair accessories. Bows are more than just a way to tie up hair, though.
The bow is one of those embellishments that can be both functional and fashionable. Sure, it looks cute sitting atop a hat or on a headband, but it can also help you hold down a fly-away cowl or tie up a keyhole back.
Whether you're going for fashion, function, or both, get all tied up when you knit one of these patterns that features the bow.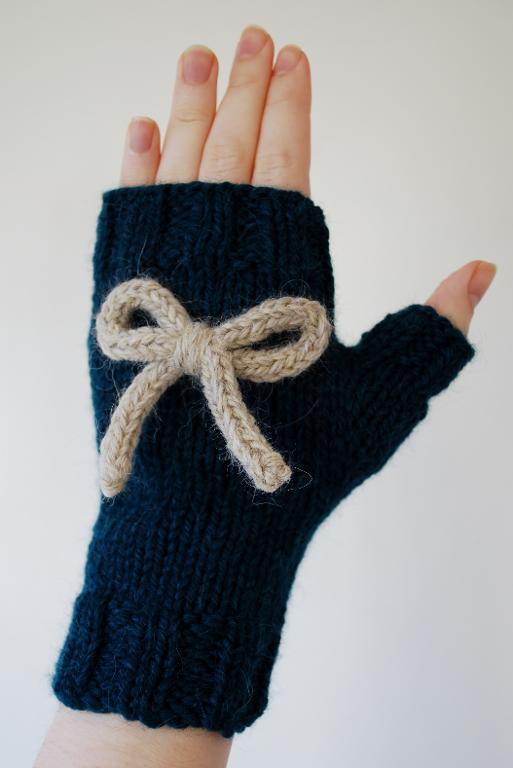 Photo via Nativestar
Take a Bow
A simple bow takes these fingerless gloves to a whole new level. Use scrap yarn that complements the color of your gloves, or knit up a bow that's the same color. You'll secure the bow with a few hand-sewn stitches, so you don't have to worry about the bow untying.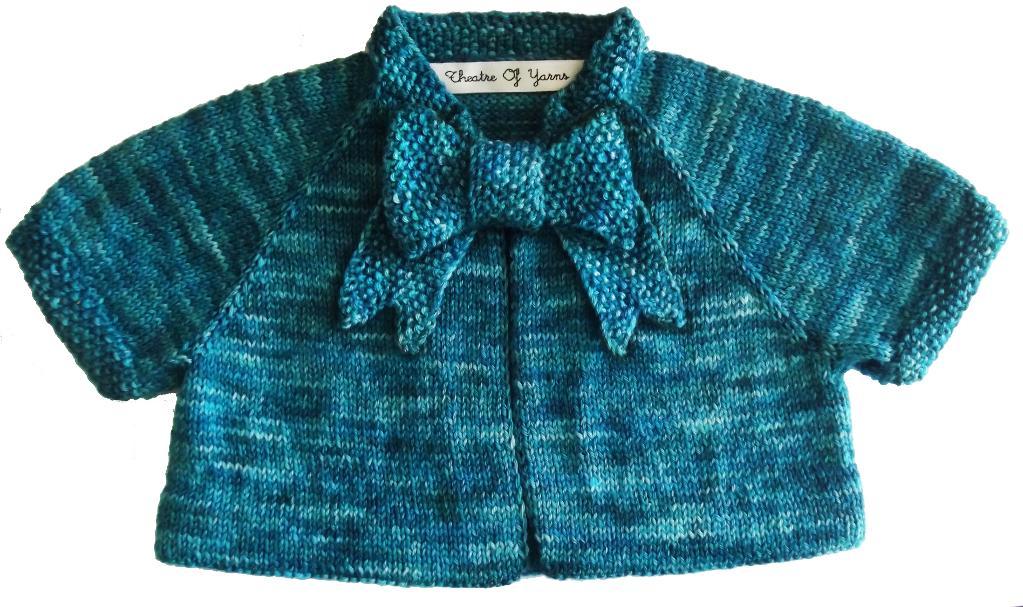 Photo via TheatreofYarns
Button Bow Baby
Kids get all the cute bows, don't they? Breathe easy; this cardigan features a faux bow that doesn't actually tie around the baby's neck. If you make it in the small size, you'll only need one skein of yarn!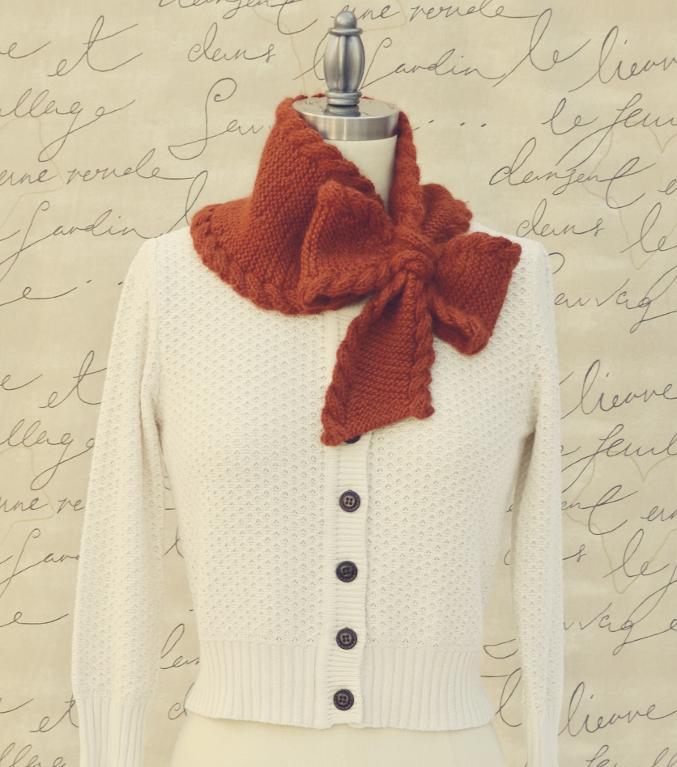 Photo via Pam Powers Knits
Bow Tie Ascot
This bow doesn't tie like a traditional bow. Knit the ascot in one piece, then do some clever tucking to form the pretty bow that fastens it. If you're feeling a little snug, just loosen the bow and wear the ascot a little more loosely.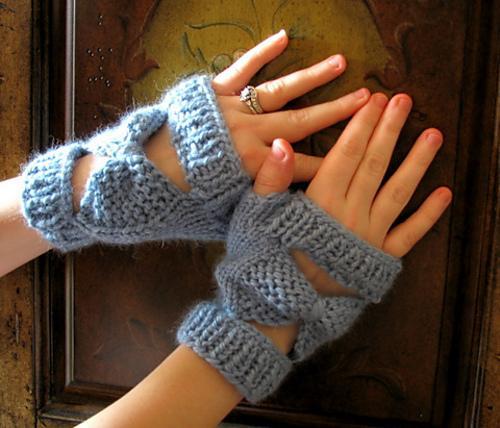 Photo via Bow Tie Wristers
These wristers aren't nearly as complicated as they look. The design is formed with basic knit and purl stitches knit in the round — nothing too crazy. Plus, the fingerless style means you probably already have yarn in your stash to knit these up.
Photo via Alma Mahler
Lace Bow Sandals
No time to knit a bootie? These little sandals take less time but are just as cute! I love how the bows in the sample above are knit using a complementary hue, but if you're on a deadline or a budget just work with what's in your stash.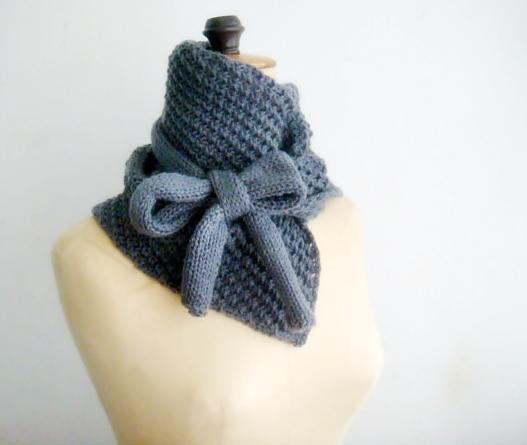 Photo via Fai
Knitted Cowl Bow Neck Warmer
This bow is just as functional as it is fashionable. Use the bow to tie yourself in warmth and hold the cowl in place, even when the wind is at its fiercest.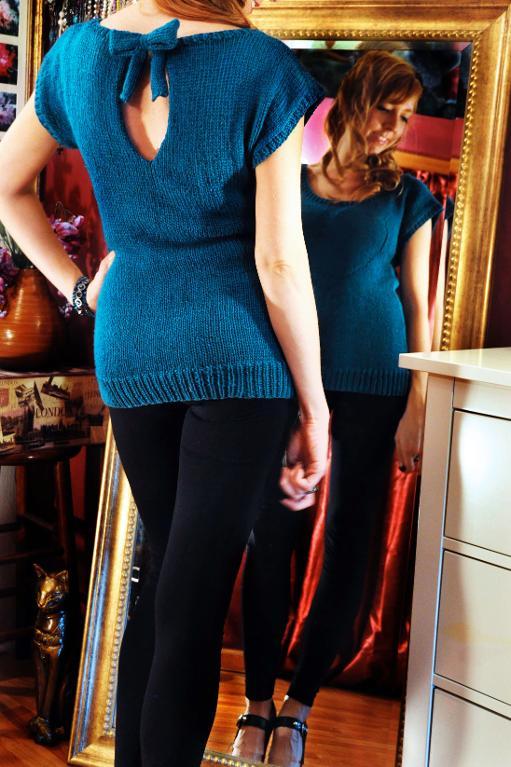 Photo via girlyknits
Dress Up in Love Heart Tunic with Bow
Add a bow to embellish this keyhole back. Click the link below to check out more detailed photos of both the bow and the heart design on the front of the tunic.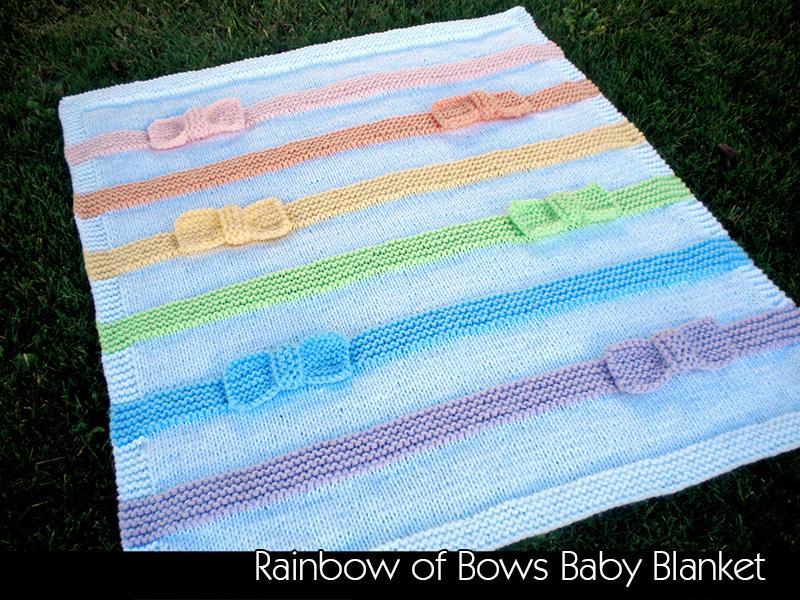 Photo via AuntJanet
Rainbow of Bows Baby Blanket
If you're looking for a baby shower gift that's heartfelt yet simple, this blanket might be the perfect pattern. Knit this up in colors to match the new baby's room, or just choose a fun color palette. The stitches are basic enough that seasoned knitters can probably watch TV while working on it.
Do you ever add bows to dress up your knitting patterns? Be sure to include a link if you've blogged about it!