Sometimes yesterday's prints become the inspiration for tomorrow's fabric. At least that's what we learned from designing Boundless In Bloom. To create this nostalgic collection, we took two of our favorite vintage swatches and used them as a starting point for both literal reproduction prints and companion fabrics. Explore how the originals inspired our fresh take in the images below!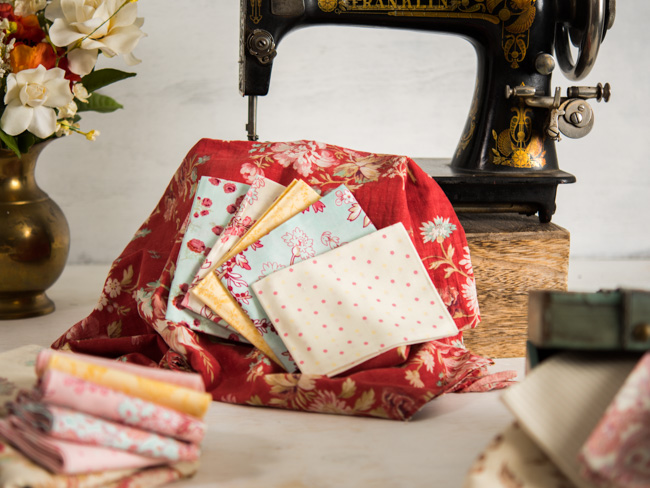 The vintage swatch (in red) served as our jumping-off point for five fabulous prints: feature floral, blender, dots, paisley and stripes.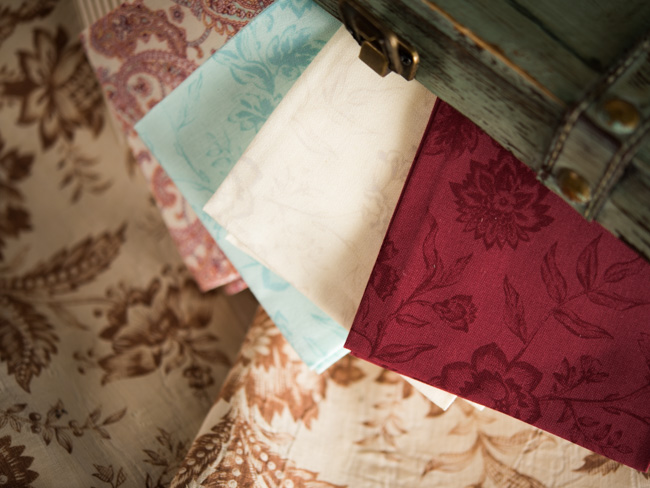 The original swatch (on the bottom), reimagined as a brilliant set of blenders.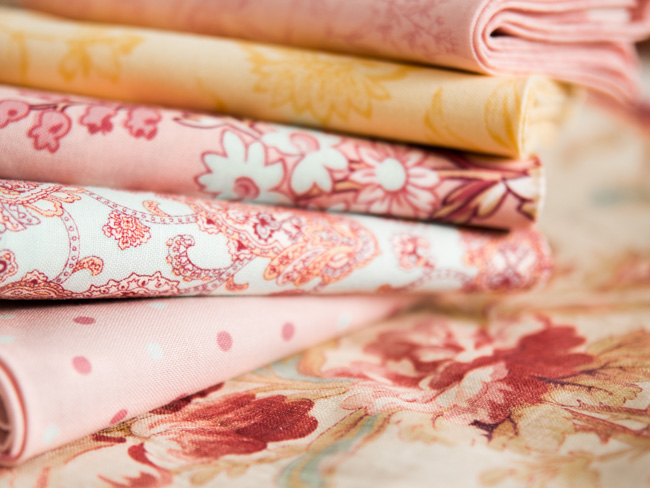 Do you see the subtle changes in the refresh of the feature floral? Look to the middle fabric to see how we gave the original swatch (bottom) an extra touch of whimsy.
Get lost in the beautiful blooms of yesteryear — and use them to make something beautiful for today!
Get Lost in What You Love
Discover the stories behind our favorite fabric collections and quilt kits in our Quilter's Lookbook. Go ahead… explore a world of color and feed that fabric addiction.