Go ahead and erase from your mind the traditional bobble crochet patterns that you're probably accustomed to. From granny squares to baby hats, the bobble has a bad reputation as being one of crochet's more old-fashioned stitches. Lucky for us, modern bobble stitch crochet patterns are reinventing the bobble.
No longer reserved for the orange, red, and brown afghans that drape over the back of Grandma's sofa (you know what I'm talking about here) bobble-stitch crochet patterns are a great way to bring texture to almost any project.
Take a look at these bobble-stitch crochet patterns and you'll see just how cool bobbles can be.
<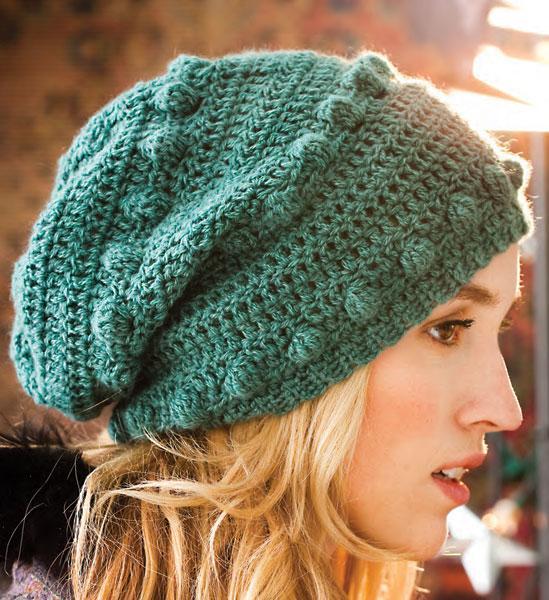 Photo via Craftsy member Vogue Knitting
Crocheted Bobble Hat
Alternate your half double and double crochet skills with stylish rows of bobbles for this hat. It's a great way to practice your bobble skills since the rows of bobbles repeat several times. If you're new to bobbles, work a little bobble swatch before you get started so the bobbles on your hat will look perfect.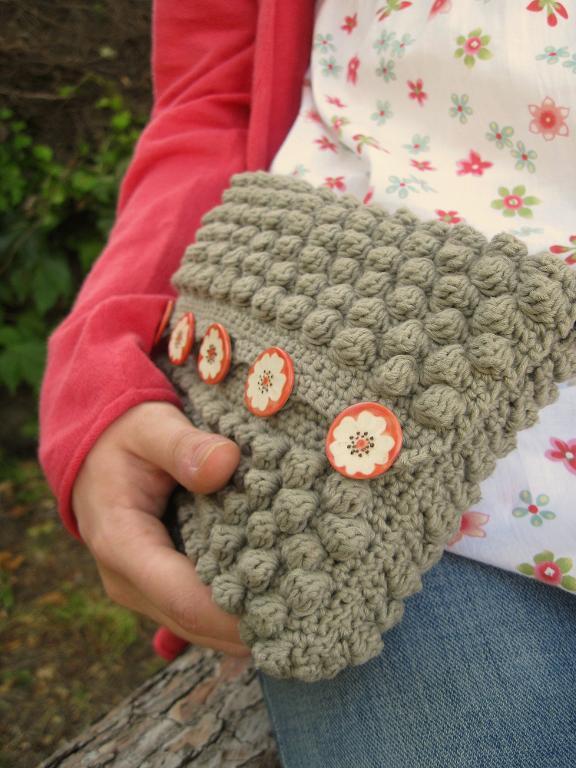 Photo via Craftsy member Grace Akhrem
Bobble Bee
I love a crochet pattern that uses buttons because you can totally change the style depending on your button choice. The sample shown above is crocheted using a cotton yarn, but I'd like to try out a wool or even a linen, too.
Photo via Craftsy member HanJan Crochet
Fingerless Bobble Crochet Gloves
Yay for fingerless gloves! Bobbles make these gloves look and feel warmer thanks to the added texture of the bobbles. Skip the trim and just stay with the solid color, or use some yarn from your scraps to finish them up.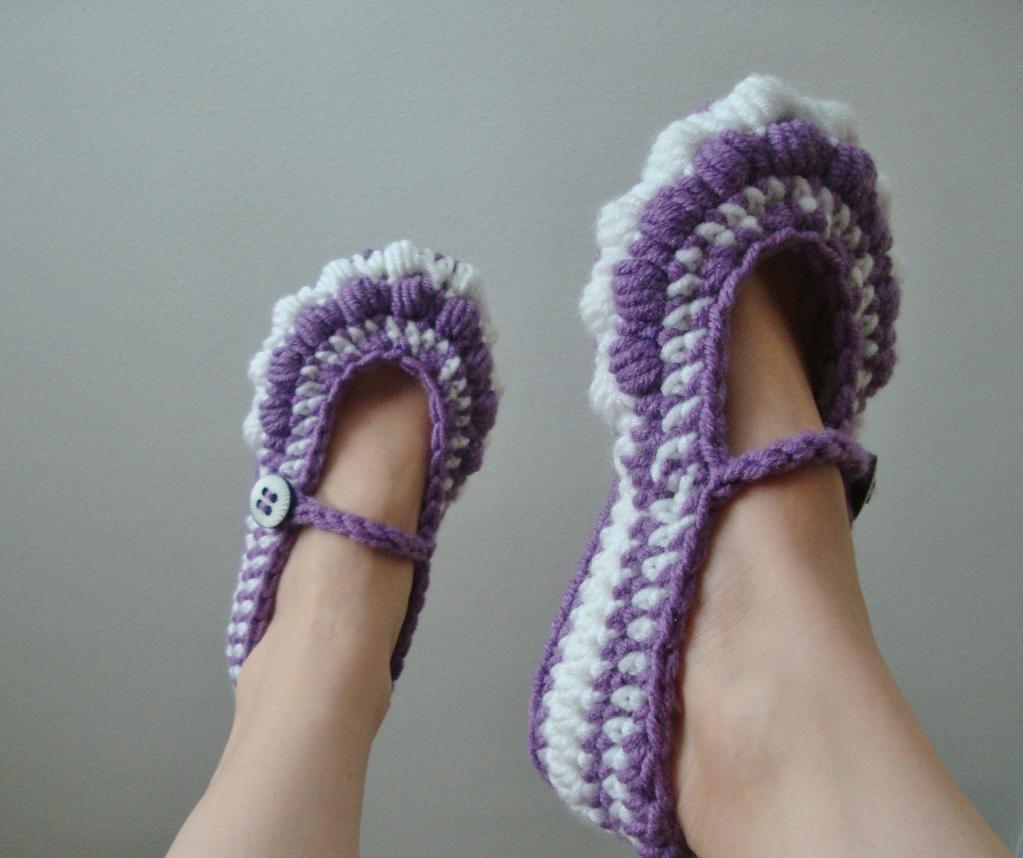 Photo via Craftsy member rochelle.899375
Bobble Ballet Slipper
Don't limit your bobbles to everyday accessories. Just take a peek at what they do for the toes of these cozy slippers. All the details are given for more complicated shaping stitches and the bobble stitch, so don't worry if you're not familiar with some of the terms.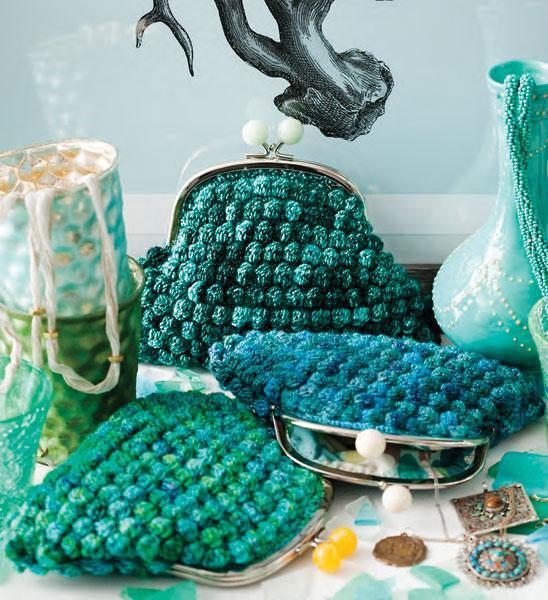 Photo via Craftsy member Vogue Knitting
Crocheted Bobble Clutches
You'll learn a lot of new skills aside from the bobble stitch when you crochet this accessory. You'll learn how to attach a store-bought purse frame, plus how to sew a lining inside — both valuable skills that you can use in other projects.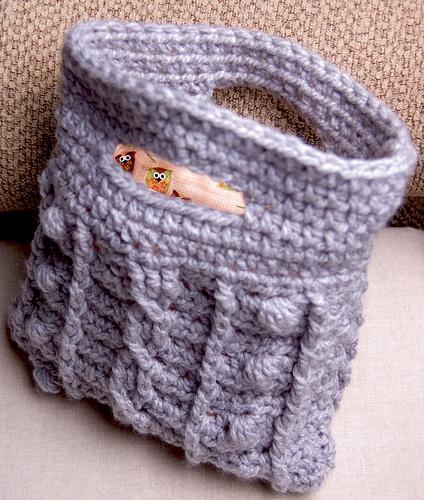 Photo via Craftsy member Kalurah Hudson
Cabled Bobble Clutch
One skein of bulky yarn and an hour are all you need to crochet this bobble clutch. Thanks to a variety of stitches, including front post double crochet, there's a lot of other texture, too. You can use your sewing chops to line it if you'd like, but it's not necessary.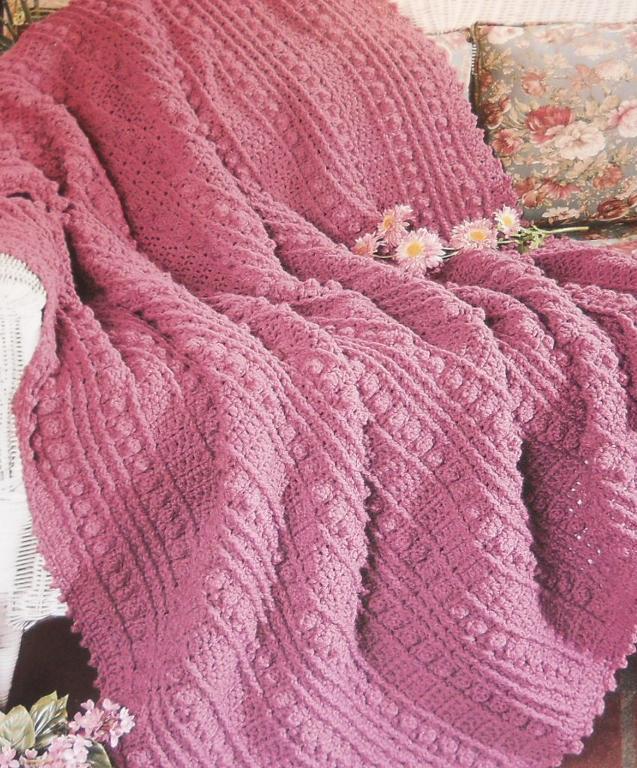 Photo via Craftsy member ConniesCroGift9
Pink Bobbles Afghan
Here's a little bobble update for your grandma's afghan. I love textured afghans because they make me feel even cozier. Crochet this one in a color that matches your living room, or just go for a neutral so that the afghan will work in any room.
See a bobble-stitch pattern you want to replicate? Learn how to create crochet diagrams that let you stitch any texture, from bobbles to shells and popcorn, in Charles Voth's See It, Crochet It: Reading Diagrams class.
Sign me up! >>
https://www.craftsy.com/class/see-it-crochet-it-reading-diagrams/
Are you into bobbles? How do you incorporate them into your crochet?