Ready to fulfill your ice cream cravings? You've come to the right blog post! Scroll down for Nicki Sizemore's super-easy recipe for blender ice cream, straight from her online class Quick & Delicious: Make the Most of Your Blender. You just need four ingredients and five minutes (plus a couple hours for freezing), and you'll be ready to serve heaping scoops of this sweet treat.
Chocolate chunk vanilla bean ice cream recipe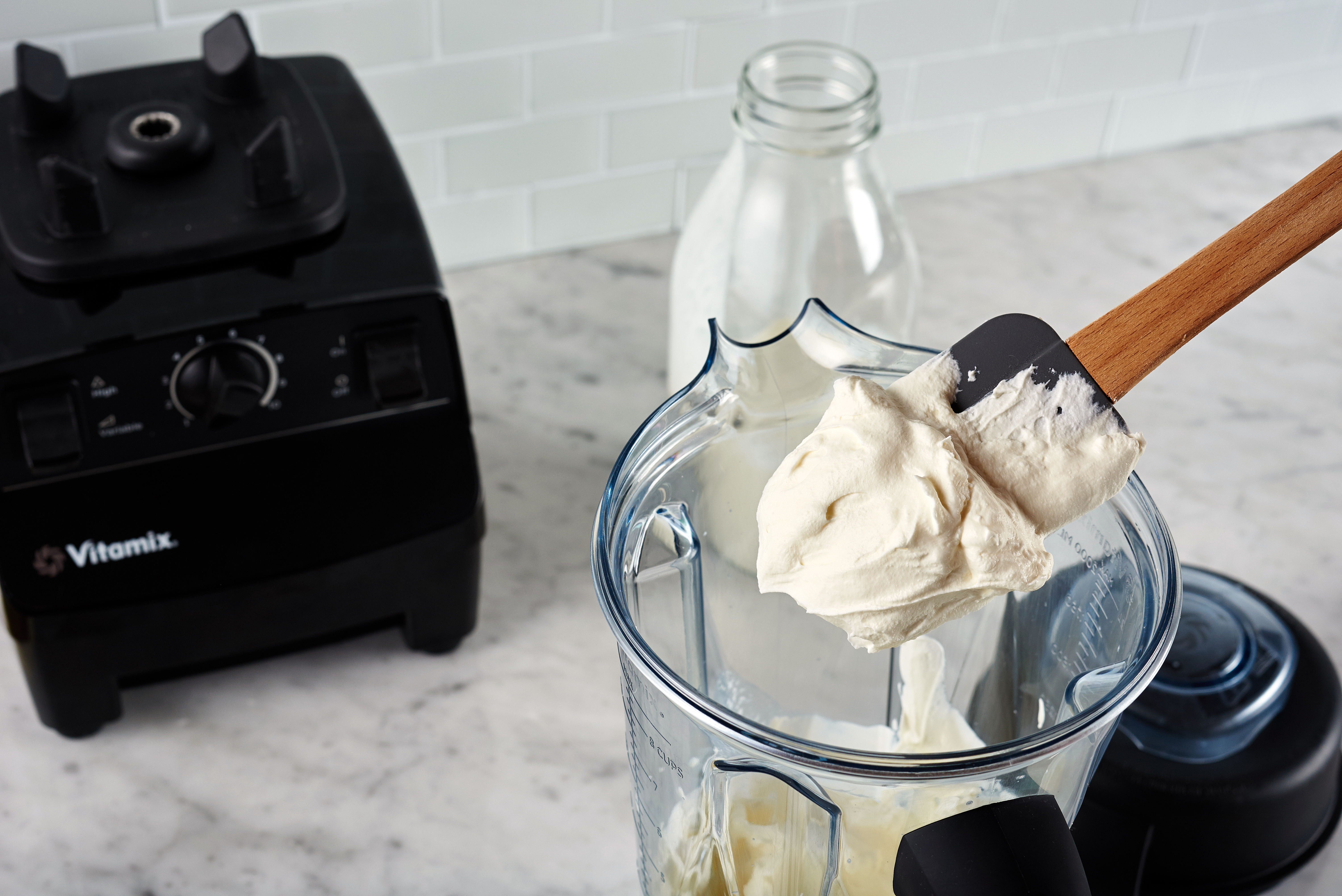 Makes about 1 quart
Ingredients:
3 1/2 cups whole milk, divided
1 vanilla bean, cut in half lengthwise
3/4 cup powdered sugar
2 ounces coarsely chopped chocolate (about 1/3 heaping cup), or candy of your choice
Directions:
Step 1:
Pour 3 cups of the milk into 2 ice cube trays. Freeze until solid, about two hours. Once frozen, the cubes can be transferred to a zip-top freezer bag and stored for up to two days.
Step 2:
Pour the remaining 1/2 cup milk into your blender container. Cut the vanilla bean in half lengthwise. Using the back of a small knife, scrape out the seeds and add them to the blender. (Discard the pods or save them for another use.) Add the powdered sugar. Turn the machine on and blend until combined.
Step 3:
Add the milk ice cubes. Turn the machine on and slowly increase the speed to high. Use your blender's tamper to press the ingredients into the blades. Blend for 10 to 15 seconds, or until mostly smooth. Stop and add the chopped chocolate.
Step 4:
Blend again on high, using the tamper, just until the ice cream is smooth and the chocolate is incorporated, 3 to 5 seconds.
Step 5:
Serve immediately in bowls, or if too soft, put the bowls in the freezer for 5 to 10 minutes to allow the ice cream to firm up slightly.
Looking for more recipes? Elevate your ice cream game with these tips and ideas.