If you've been looking for a way to add zing to your next quilting project, why not try mixing black and white fabric with brights? The combination of black and white with bright fabric acts to punch up the color in the brights, while at the same time emphasizing the contrasts and adding energy and activity to your quilt. Read on to see great examples of black and white quilt ideas with a pop of color!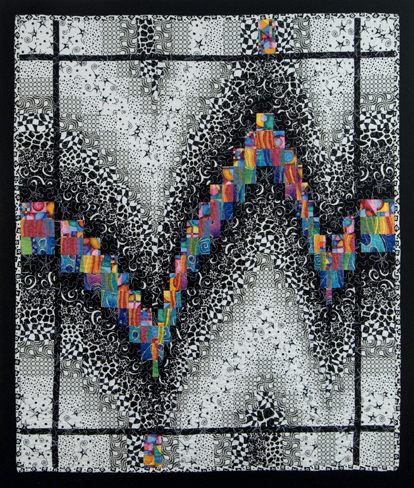 Photo via Cindy Grisdela Art Quilts
Use a lot or a little
In Fire and Ice, my bargello-style quilt above, I used three related bright fabrics as the focal point of the composition. The contrast is heightened by using black fabrics with very little white in them right next to the brights, shading out to lighter fabrics with a little black in them. The contrast adds depth and interest to the piece.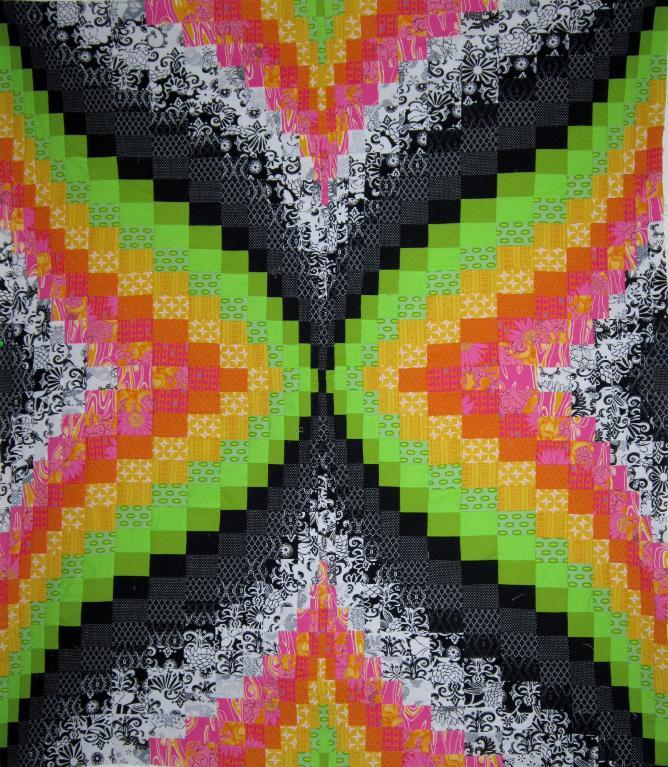 Photo via Craftsy member Becky Botello
The proportion of brights to black and whites is up to you. In her bargello quilt top above, Craftsy member Becky Botello uses mostly bright fabrics in the summery colors of lime green, yellow, orange and pink, set off by smaller areas of black and white prints for a totally different look.
Make a traditional pattern contemporary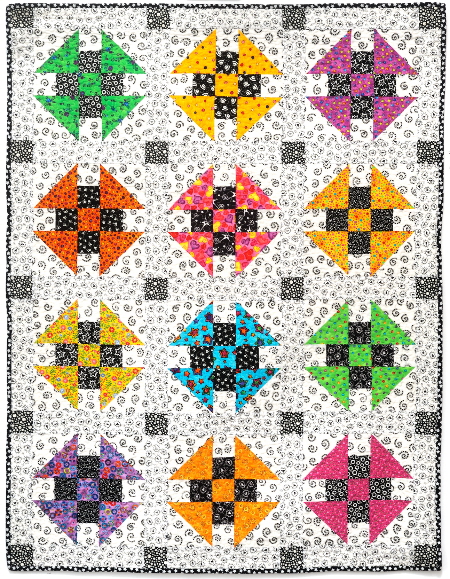 Photo via Cindy Grisdela Art Quilts
Turn traditional quilt patterns into more contemporary black and white quilt ideas. This block known as Monkey Wrench, or sometimes Shoo Fly, looks totally new when brights in the main block are contrasted with black and white fabrics in the backgrounds. In Lots of Dots, above, I used a variety of black fabrics with small white designs for the block surrounding the main design, and then the same fabric for the backgrounds, sashing and cornerstones.
Try a baby quilt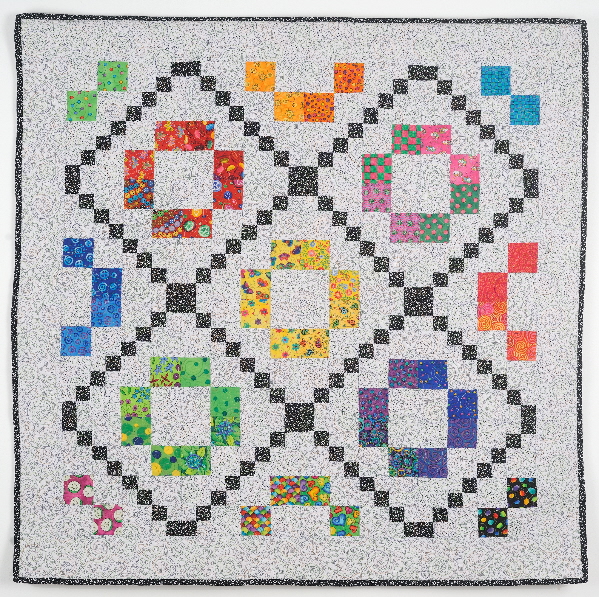 Photo via Cindy Grisdela Art Quilts
Black and white quilt ideas are perfect to combine with a great color combination for baby quilts. In Rainbow Blocks above, I used bright novelty fabrics in a range of colors for the main design, set off by a chain of mostly black squares and a light black and white background. It's a cheerful design that moves the eye around, and the novelty fabrics have fun images on them that children love.
Start with a small project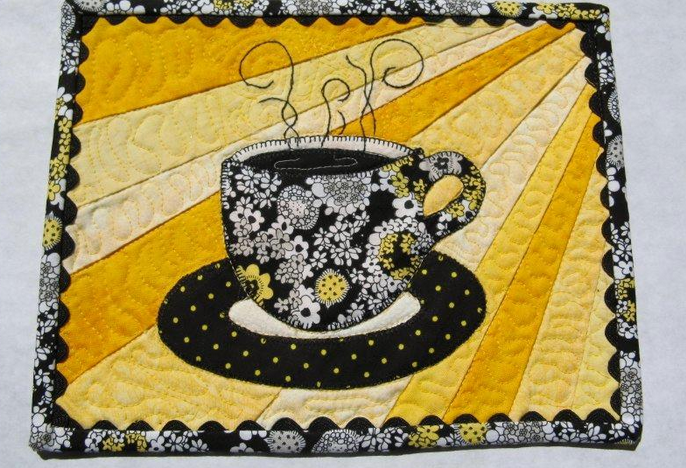 Photo via Craftsy member 2strings
If you'd rather start with a smaller project, mug rugs are a great idea! They don't take much time or materials, and you can see if black and white quilt patterns with a touch of color appeal to you for a larger project.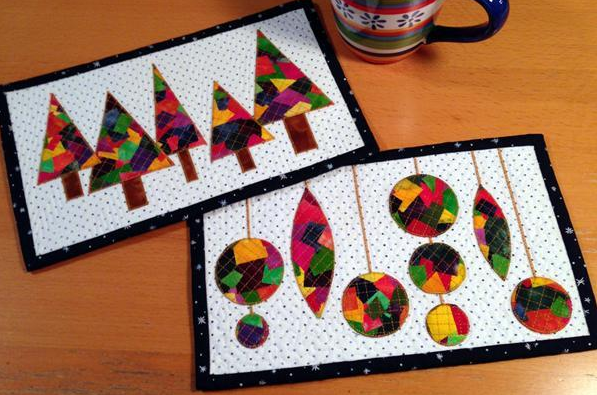 Photo via Craftsy member Mishka's Playground
It's fun to play around with the different black and white fabrics to see which ones work best for the look you're trying to achieve. Some read as lighter or darker than others, so it helps to try them out next to the bright fabrics you've picked out to see which ones play nicely together.