Big block quilts can be quick, easy and fun to stitch together, but how do you properly trim the individual blocks if the tools you have on hand are not large enough?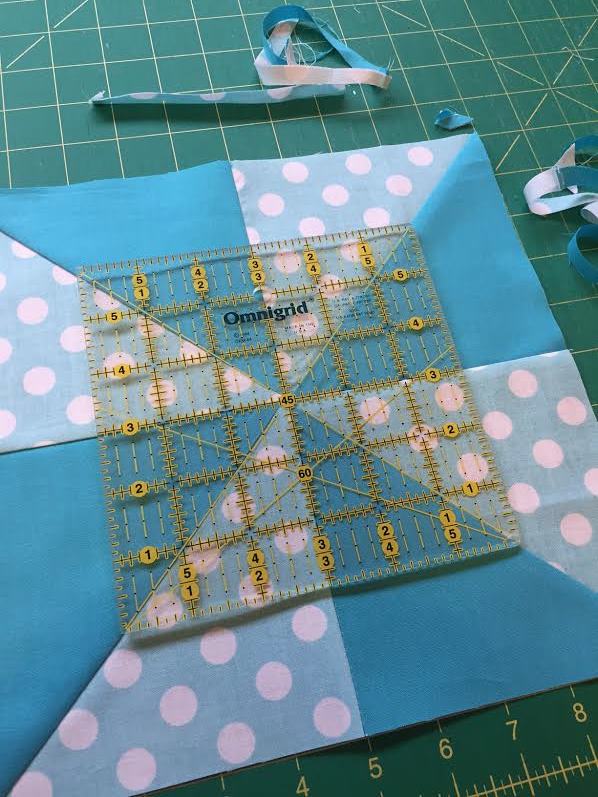 It's not difficult at all!  Using a 6″ square ruler, this large pinwheel block will be trimmed into a 10″ square. Just another great quilting hack to add to your quilting knowledge!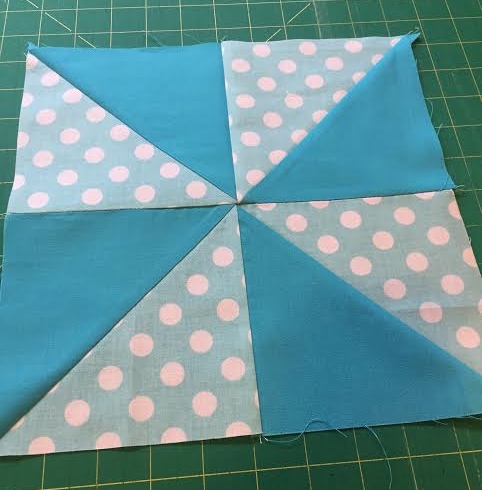 How to trim squares for big block quilts
Step 1: 
Determine the desired "trimmed" block size and divide that number in half.
In our example below, the pinwheel will be trimmed into a 10″ block.  Therefore, 10″ divided in half equals 5″. (Remember to add seam allowance to your trimmed block size)
Step 2:
Place the 5″ ruler marking directly on the horizontal and vertical center seams, and align the 45 degree line of the ruler on top of the 45 degree seam of the block.
If you do not have center or diagonal seams lines, fold your block to determine the center and press in centered horizontal, vertical and diagonal lines.  Use these as your guide.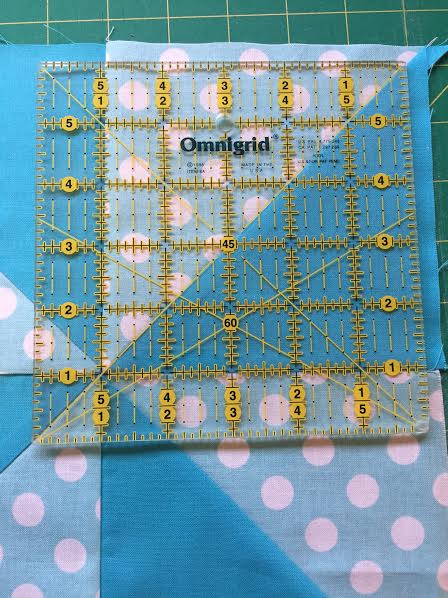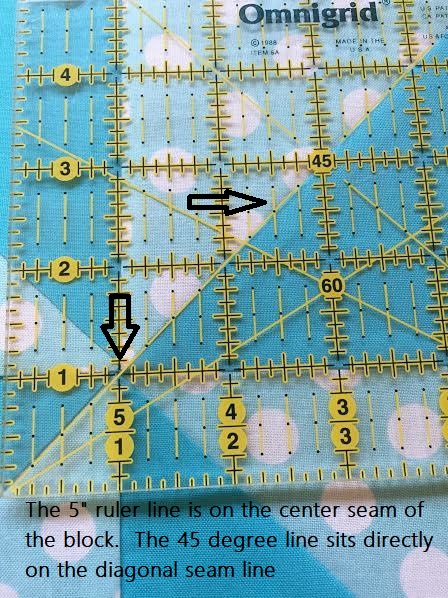 Step 3:
Once the horizontal and diagonal lines are in position, hold the ruler in place.  Without shifting, trim away as much as the ruler will allow.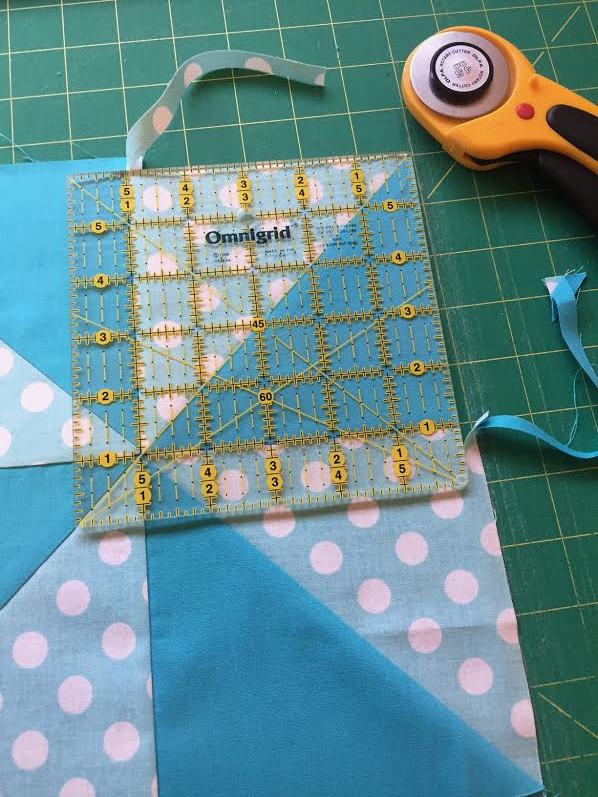 Step 4:
Rotate the block one time. Re-position the ruler, aligning the center seams and the 45 degree seam exactly as in the previous step. Continue to trim the right side of the block and across the top as far as the ruler will allow.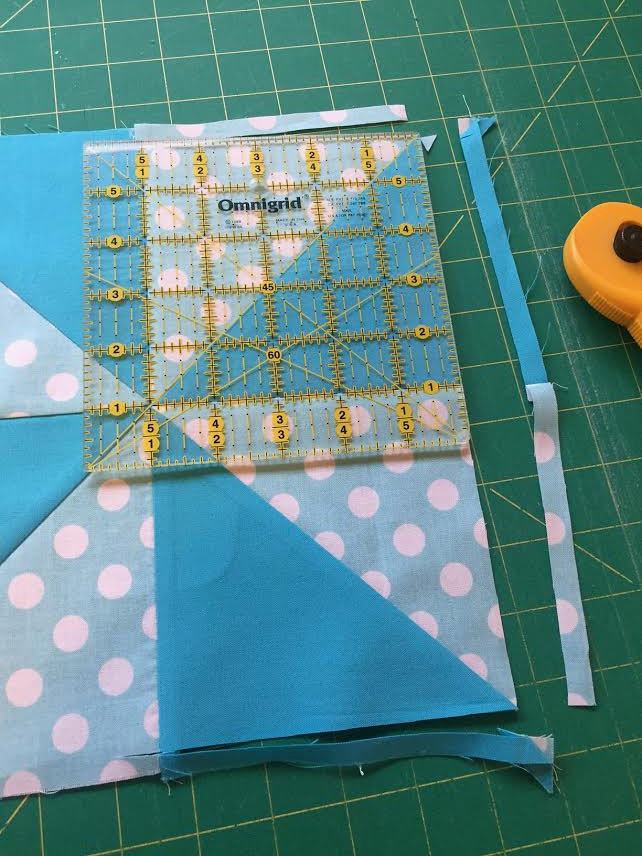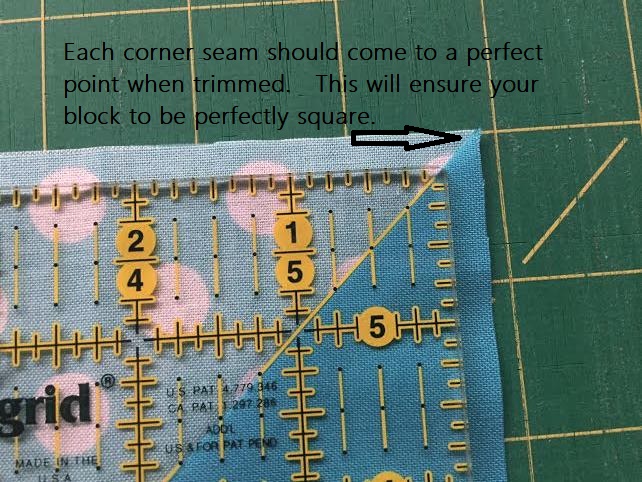 You should rotate and trim the block total of four times.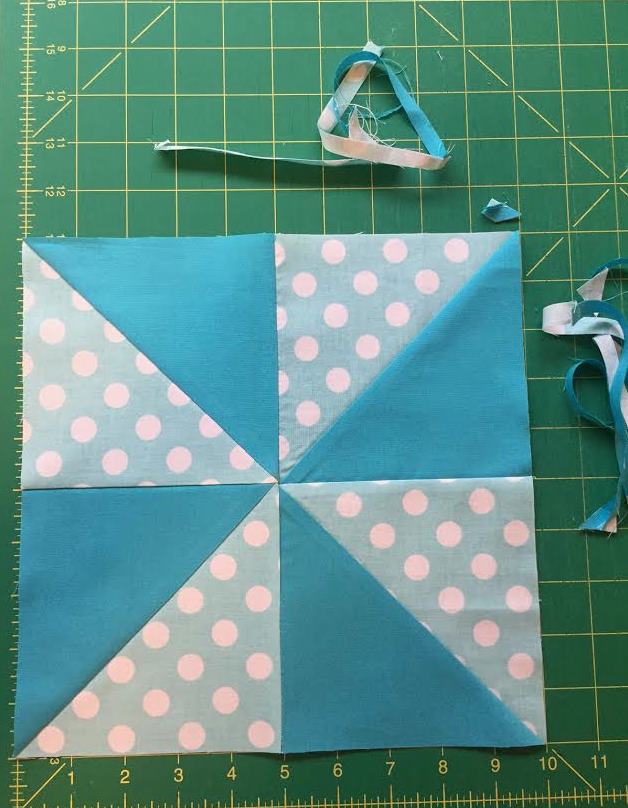 There you have it — a 10″ block trimmed with a 6″ ruler.
Do you have another strategy for trimming large blocks? Leave a comment sharing your method for trimming large quilt blocks. We'd love to know!
Anxious to get started on a big block quilt of your own?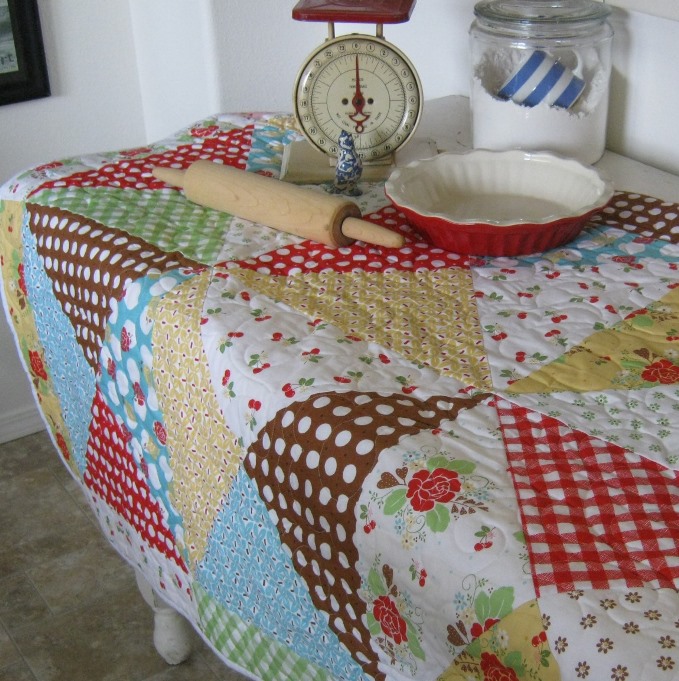 Photo via laugh yourself into Stitches* Craftsy pattern store
The "Easy as Pie" quilt is truly as easy as pie! This fat-quarter friendly project will use up almost an entire fat quarter with very little waste, meaning you really get your money's worth. The pattern comes with two different versions — one to be made with fat quarters and one to made with flannel yardage.