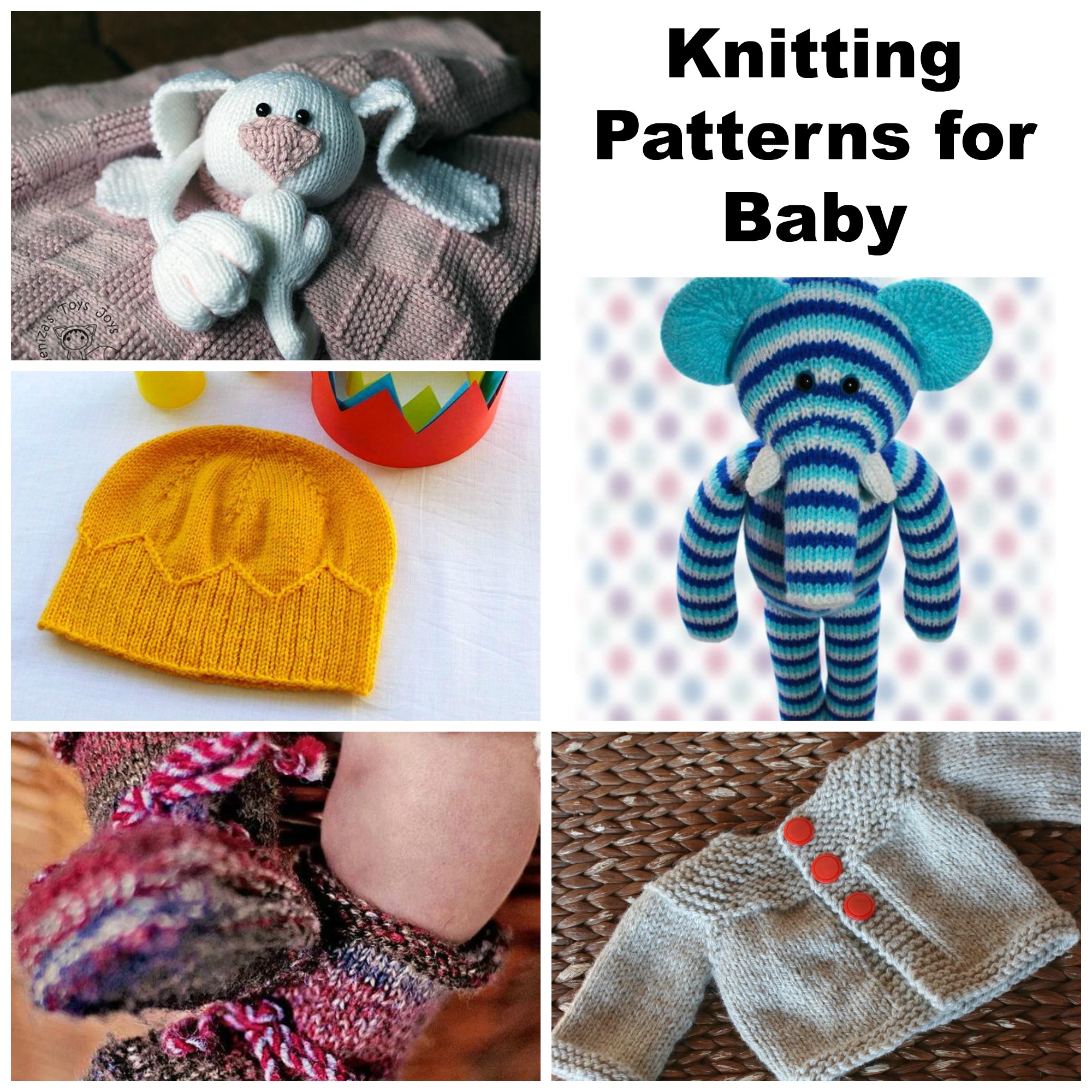 When there's a new baby in your life, you're in for a rewarding project. If you've ever presented a hand-knit gift to a new parent, you've seen the look on their faces—especially if they realize how much care and time has gone into knitting the gift! If you haven't seen that look yet, you're in for a treat.
From booties to cozy cardis, let our indie Bluprint designers help you wrap a new baby in something soft and comfortable with some of our best baby knitting patterns.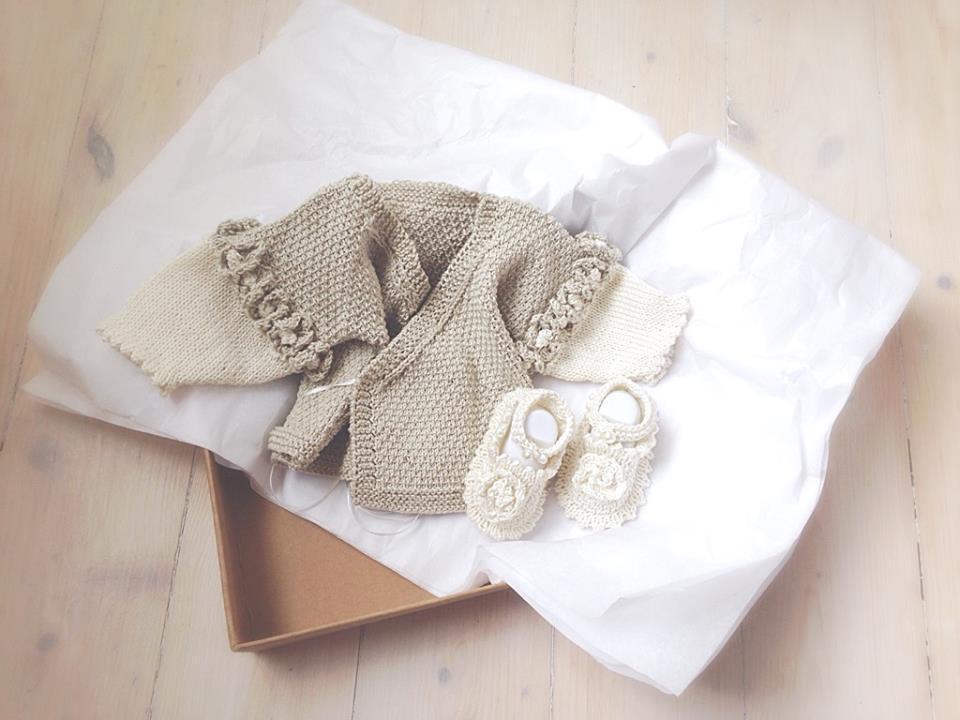 Photo via Craftsy member naomitowe1369190
Baby Obi Wrap Jacket
This sweet wrap sweater and booties set is all you need for a handmade gift. The floral detail is knit into the jacket rather than attached after knitting, so there is minimal finishing at the end. The wrap jacket in the sweater pictured above is knit with a beautiful mercerized cotton yarn that's easy to care for.
Get the Baby Obi Wrap Jacket pattern here.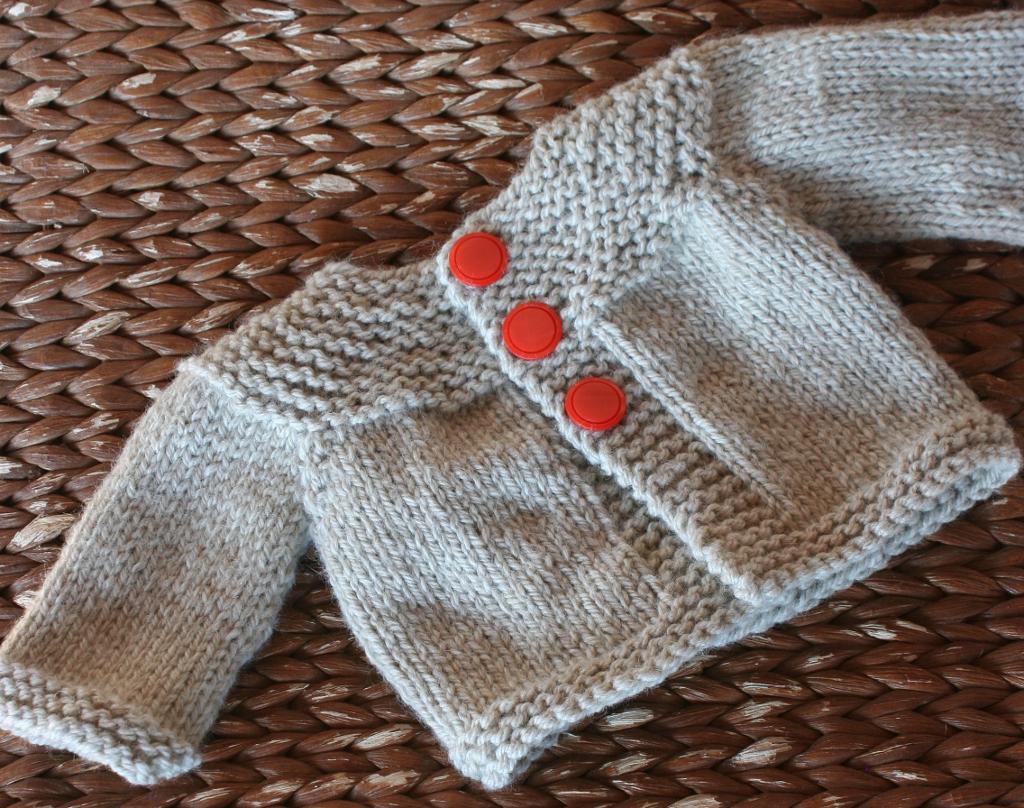 Photo via Craftsy member Taiga Hilliard
Quick Oats
This free pattern works for baby boys and girls. The buttons will decide the style of the cardigan, whether it's casual or fancy. The cardigan is knit using a chunky yarn, so you can finish it just in time for that baby shower next weekend!
Get the FREE Quick Oats pattern here.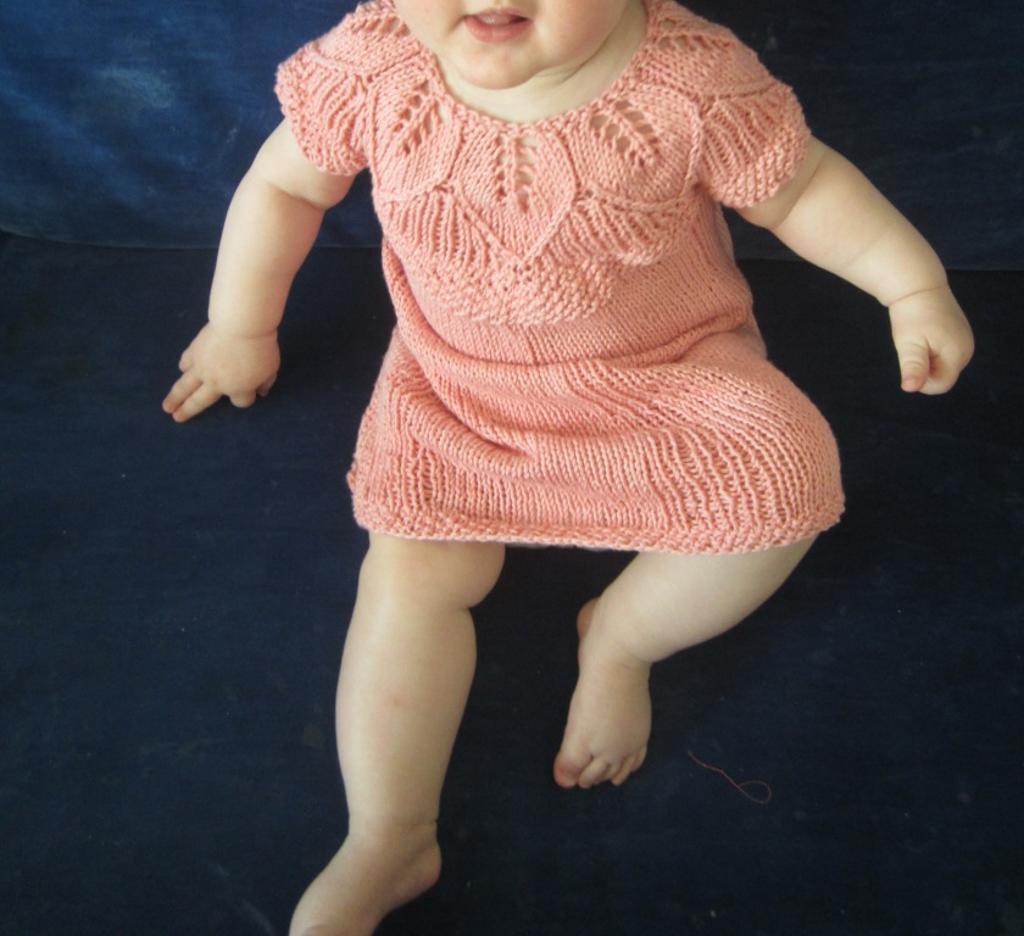 Photo via Craftsy member Leyla – Silk and Wool
Eli Baby Dress
You won't find a dress like this in the stores—and if you do, it'll cost a pretty penny! Knit this up with your favorite warm-weather yarn, like a worsted-weight bamboo or cotton. The dress can transition into the fall if you pair it with leggings.
Get the FREE Eli Baby Dress pattern here.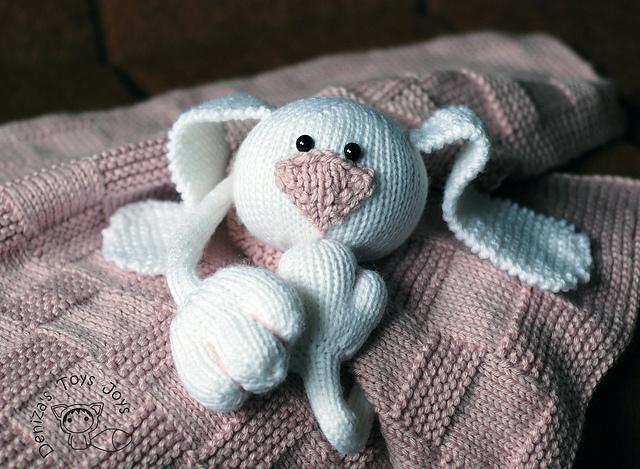 Photo via Craftsy member deniza17
Pink Baby Bunny Toy Blanket
This pattern has something fun and something functional. The blanket uses basic knit and purl stitches that come together in pretty little squares that would look beautiful in any nursery. Remember that a washable yarn is invaluable to busy moms, so choose your fiber wisely.
Get the Pink Baby Bunny Toy Blanket pattern here.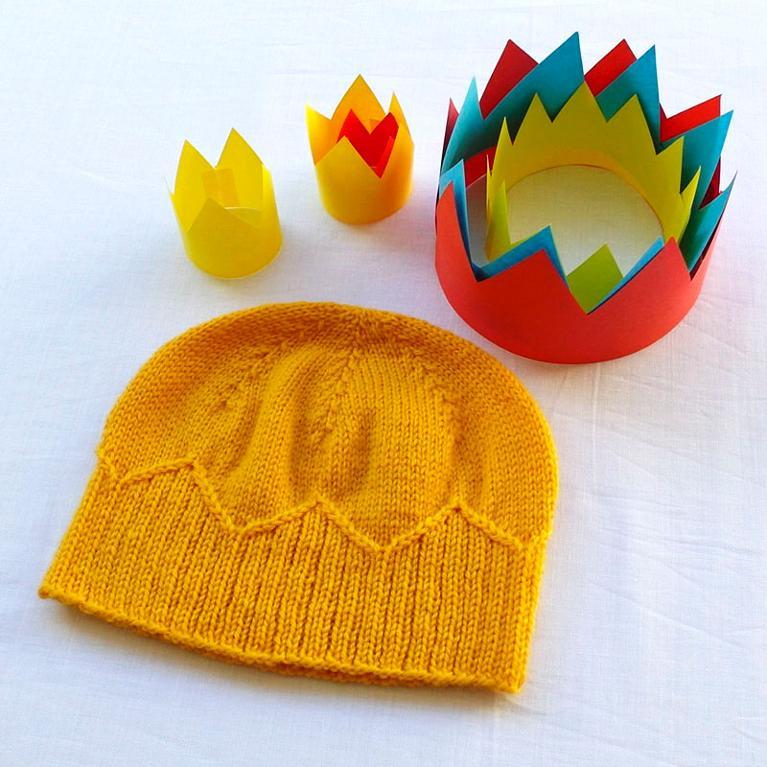 Photo via Craftsy member AmyvdLaar
Paper Crown
This hat can be sized for everyone from baby to adult, so everyone in the newborn's family can match. The design is inspired by classic paper birthday party hats like the ones in the photo above.
Get the Paper Crown pattern here.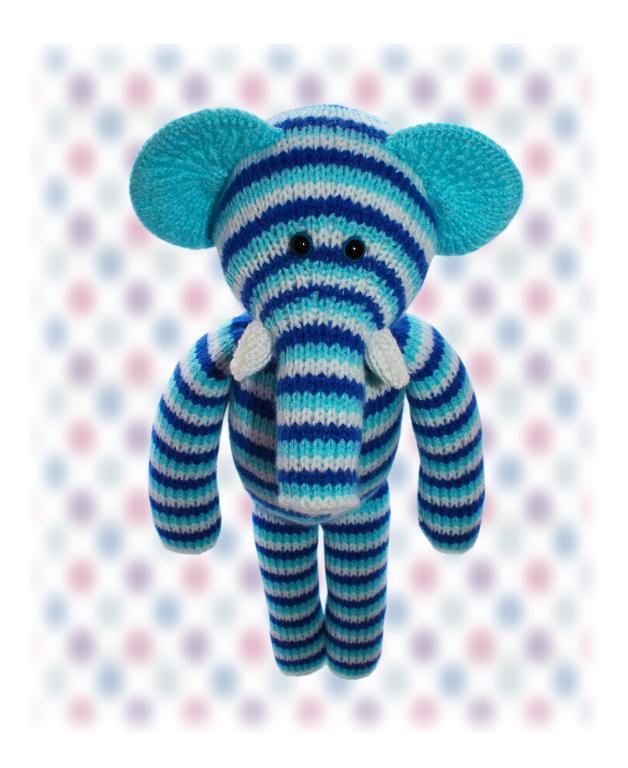 Photo via Craftsy member LHCpatterns
Elephant Knitted Toy
Skip the store-bought toy and instead knit a handmade toy that's unlike any other at the baby shower. The stripes on this elephant make it extra fun—and you can have fun picking out the perfect colors!
If you love knitting toys, check out Wee Ones: Seamless Knit Toys with Susan B. Anderson. You'll get step-by-step guidance for knitting an elephant, bunny, and hippo that are all great baby shower gifts.
Get the Elephant Knitted Toy pattern here.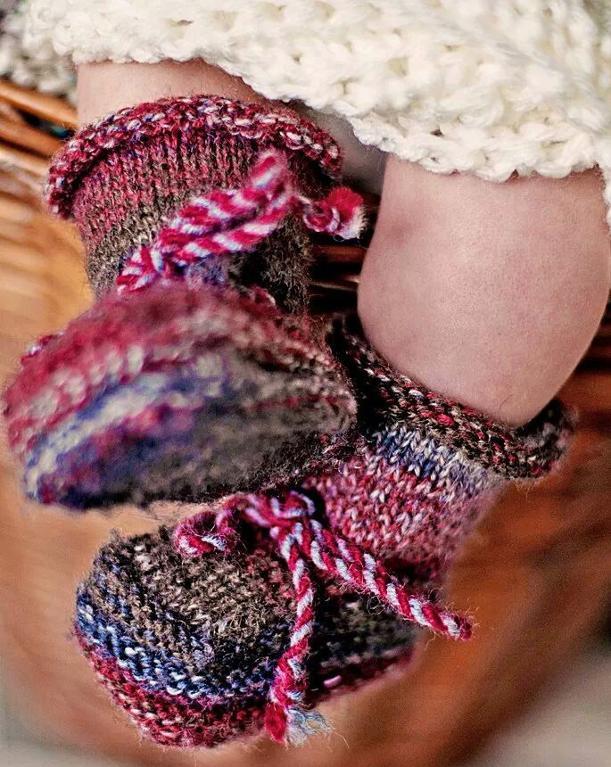 Photo via Craftsy member David Emert
Stay-On Baby Booties
How many times have you witnessed babies playfully kicking off their socks and booties? This free pattern solves that problem so that babies don't lose your precious handmade booties in the park, never to be found again.