Ready to quilt, but wondering which tools you really need to get started? After all, there are hundreds and hundreds of gadgets out there for quilters. We've rounded up the essentials to enable you to tackle this exciting new hobby from the beginning to the finishing stages of making a quilt.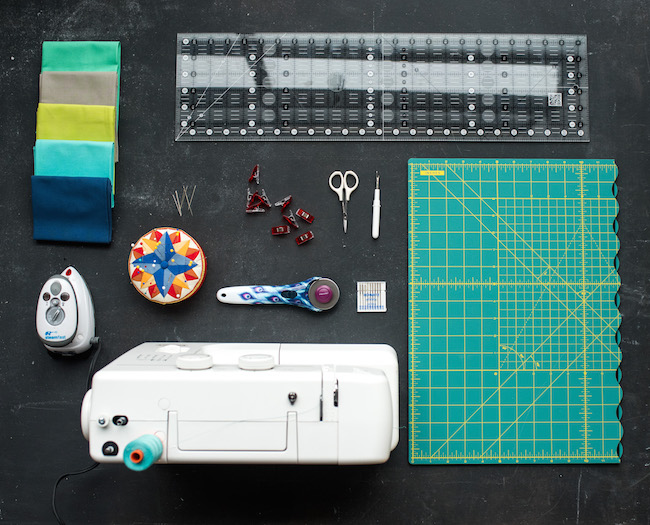 Read on for a quick list of beginner quilting supplies!
1. Scissors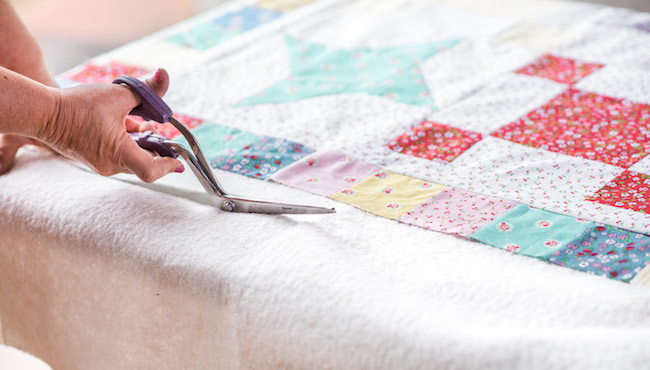 Nice quality scissors that you use only for fabric are a must. Using your scissors for paper crafts and other household uses will quickly dull the blades and make it difficult to cut fabric and thread. Choose a lightweight pair that fits comfortably in your hand. Small embroidery scissors are also nice to have when working on handwork and other small projects.
Shop Scissors
2. Self-healing cutting mats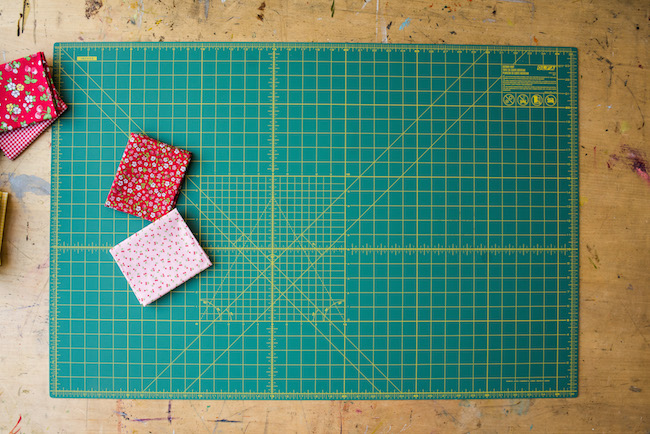 Today's simplified cutting techniques require the use of a cutting mat to protect the surfaces you're working on. Self-healing cutting mats will give you years and years of service. They are available in several colors and various sizes.
Choose the largest one you have space for as it will make it much easier to spread out your fabric without worrying about damaging your counter or table. There are also rotating cutting mats and cutting mat/ironing board sets to choose from.
Related: "7 Tricks for Extending the Life of Your Quilting Cutting Mats"
3. Rotary cutters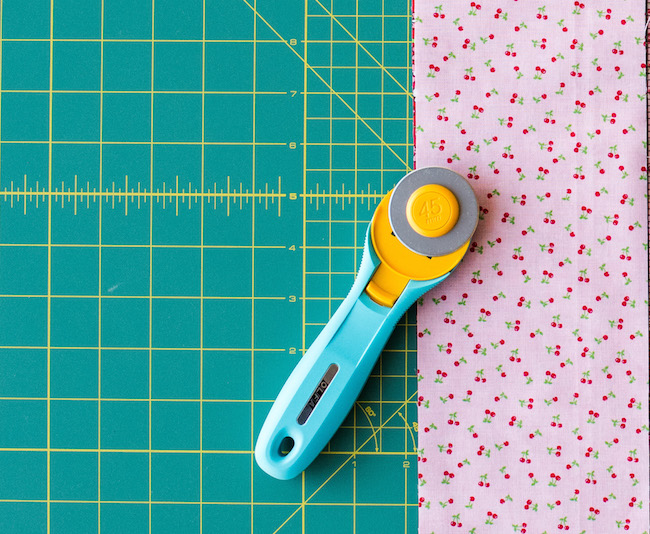 As with other sewing and quilting notions, choices abound in the field of rotary cutters. The two most common sizes of rotary cutters for general quilting are cutters with 45 mm and 60 mm blades. Try out both sizes by visiting a quilt shop. One might feel more comfortable in your hand than the other.
Some people prefer the larger size and consider it more useful when doing a lot of cutting. On the other hand, others find the smaller size more comfortable. The Olfa Splash cutter is ergonomically designed and seems to be the cutter of choice for quilters who might have more issues with their wrists. There are also mini sizes of rotary cutters useful when cutting appliqué shapes and a variety of decorative blades are available for fun fabric finishes.
Related: Learn 13 tips for using your rotary cutter here!
4. Acrylic rulers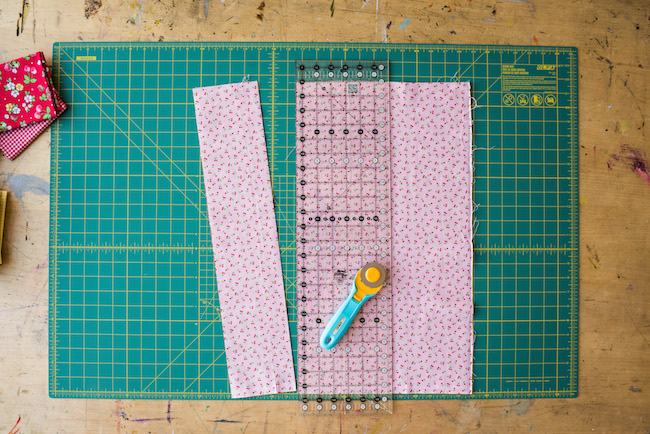 Today's acrylic rulers have great features. Look for clear markings that are easy to read. Make sure you understand the lines and measurements on the ruler you purchase so you can accurately cut your fabrics.
If you only buy one ruler, you will want either a 6″ x 24″ or 8″ x 24″ ruler. This way you'll be able to accurately cut from yardage. The next ruler on your list should be a 12″ ruler in either the 6″ or 8″ width. It's just easier to manipulate the smaller ruler when cutting smaller cuts of fabric. If you use a lot of fat quarters and precuts, the 12″ length might be your ruler of choice.
There are lots of specialty rulers that make quilting much easier. For example, some rulers come with non-slip "dots" on the bottom to keep the ruler from sliding around on your fabric. Also, square rulers come in a variety of sizes and really help to square up blocks. Specialty rulers for half-square triangles, flying geese, hexagons, log cabin blocks, and pineapple blocks can make even difficult designs as easy as pie.
5. Basic sewing machine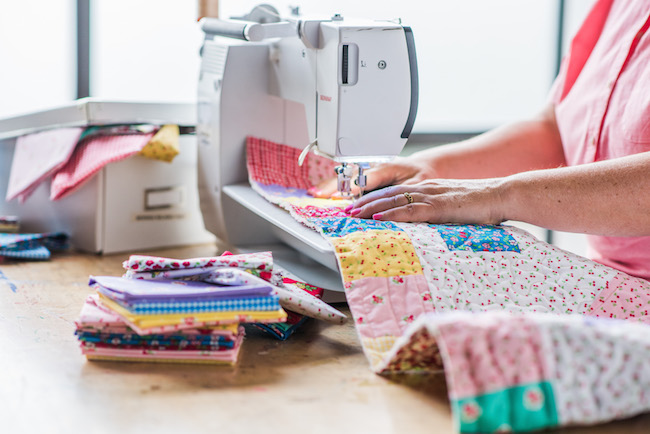 While today's sewing machines are loaded with time-saving and decorative features and stitches, you will only need very basic stitches to start quilting. Choose a good quality, reliable sewing machine that fits your budget and you'll be happy. The most important thing about your sewing machine is that you quickly learn to sew an accurate 1/4" seam allowance with it. Don't be afraid to practice with scrap fabrics until you can sew that seam. Many machines come with a special 1/4" foot to help you along in this process.
Read More
6. Thread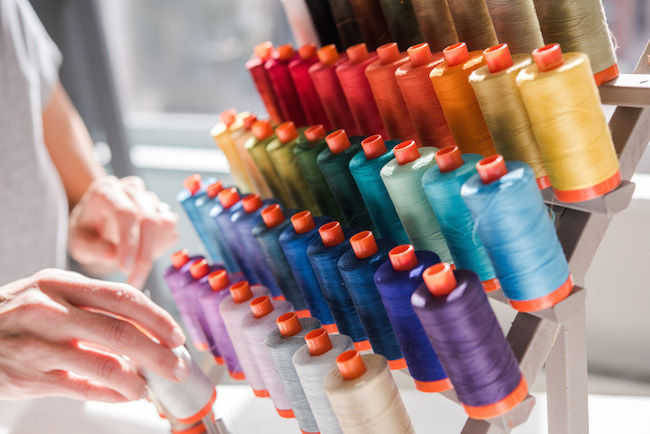 Good quality thread is also a must. Most quilters sew with 50 weight cotton thread for basic piecing. Other weights of thread can be used for decorative stitches, appliqué and binding. Purchase a few different types of thread to see which you like best with your particular machine. Also check the lint around and under your bobbin case while using each thread. You may be surprised to see that there is a big difference in the amount of lint produced by different thread (and less lint is better for your machine).
Shop Thread
7. Pins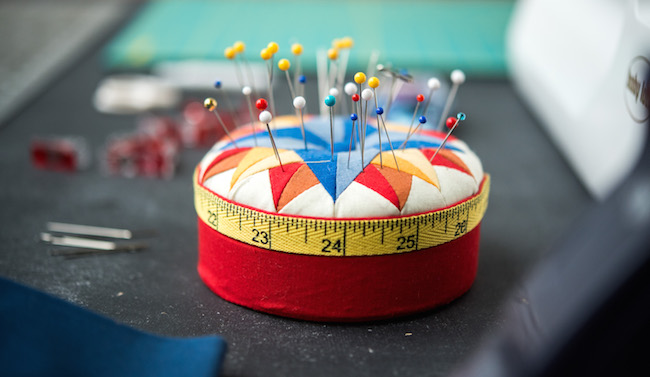 Choose sharp sturdy pins, and use either a pin cushion or magnetic pin bowl to make it easy to store and use them. Several varieties are available in different lengths. There are also specialty pins available for appliqué.
Get Our Favorite Pins
8. Clips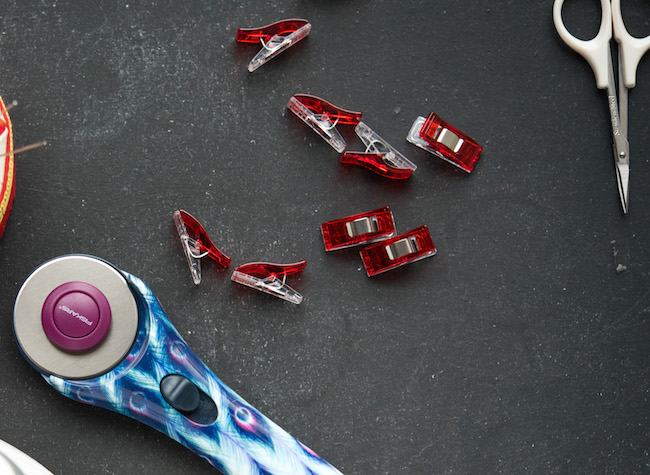 Clips are a relatively new quilting notion. Not only are they amazingly helpful for securing your binding while finishing your quilt, but they are also a great alternative to pins when working with several layers of fabric. If you make bags or home accessories, these clips will be life savers.
9. Fabric
The best for last: Fabric is the quilting supply you will have the most fun picking out! Choose good quality fabric in your favorite colors and styles. Remember, you are investing a lot of time to make beautiful quilts, so make sure the fabric is of quilting quality.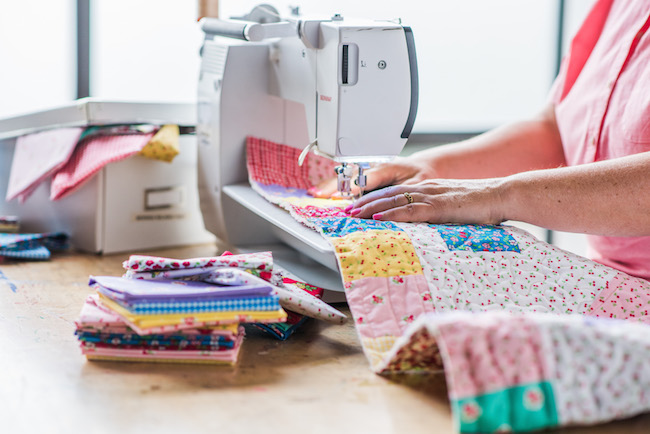 Learn How to Quilt
See the entire quilting process, step by step. Plus, you'll find patterns, projects, and our comprehensive beginner's quilting class.See the Tutorial