The holidays are over, and most of us are finished with our handmade gifts. (I might still be working on one. Shhhh!) So, naturally, we're all thinking about what we want to make in the new year.
Winter usually means creating jewelry in darker colors that matches our winter clothes — and our moods! It's dreary out there, sure, but that shouldn't stop you from creating something bright and sparkly. When the dreary weather kicks in, I turn to snowflake jewelry!
Don't let those bleak winter days get you down. Bring on the sparkle with some of Bluprint's prettiest beaded snowflake jewelry patterns.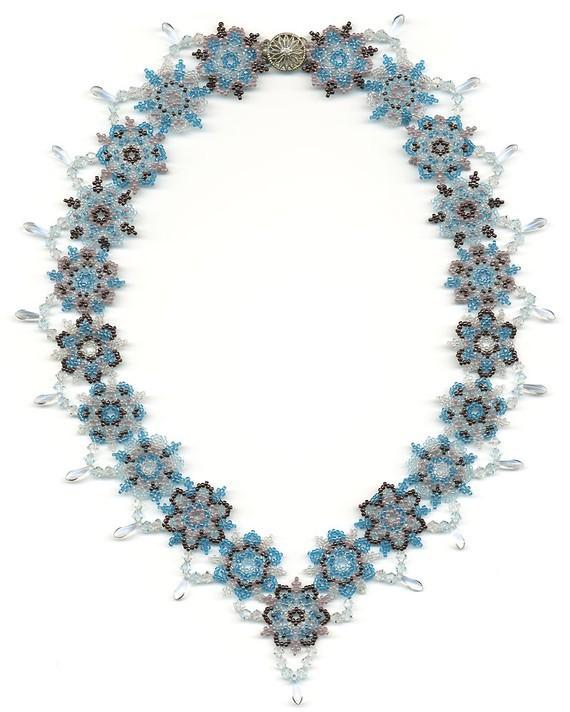 Photo via Bluprint member BeadSphere
Snowflake and Icicles Beadwoven Necklace
Does it get any more sparkly than this? These snowflakes are created individually, then sewn together. If you're not crazy about the traditional colorway seen above, check out some of designer BeadSphere's other color palettes than incorporate brown and even red.
Get the Snowflake and Icicles Beadwoven Necklace pattern here.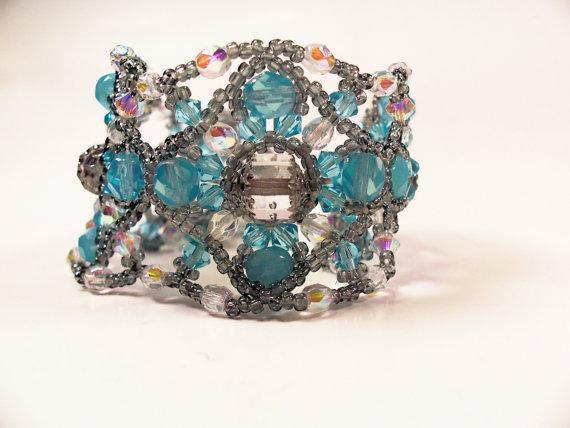 Photo via Bluprint member ZaneyMay
Crystal Snowflake Bracelet
A magnet clasp makes this gorgeous bracelet easy to snap on and off. There are also instructions for making the bracelet longer or shorter for a customized fit. You'll need a few different sizes of beads, as well as basic bead skills.
Feeling a little lost when it comes to beading? No worries. Enroll in Essential Seed Bead Techniques with Leslie Rogalski to learn or just brush up on seed bead skills like peyote stitch, square stitch and closures.
Get the Crystal Snowflake Bracelet pattern here.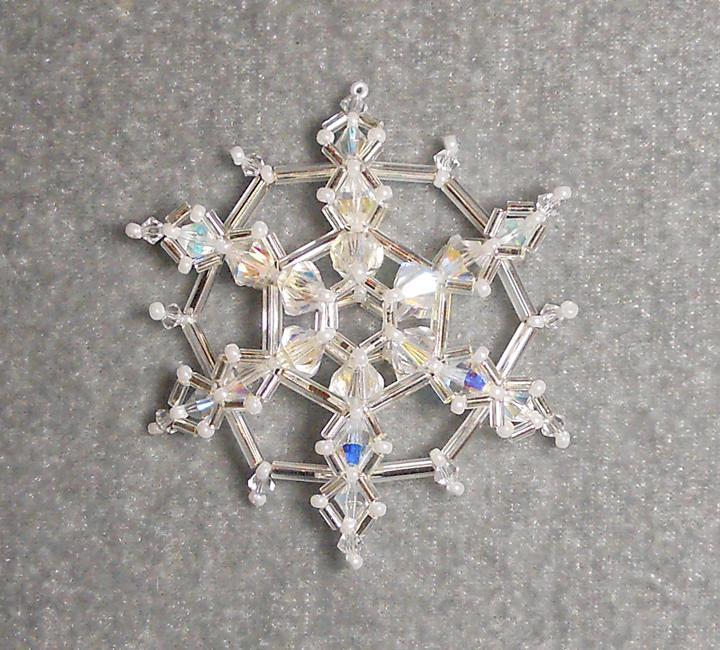 Photo via Bluprint member StaceyLee
Crystal Chill Beaded Snowflake
Ornament, suncatcher, pendant — this snowflake pattern can be anything you'd like! If you're a fan of big, bold earrings, you could even attach earring wires to this. Designer StaceyLee notes that the design is stiff and holds its shape without any flopping around, opening the design up to practically any type of jewelry.
Get the Crystal Chill Beaded Snowflake pattern here.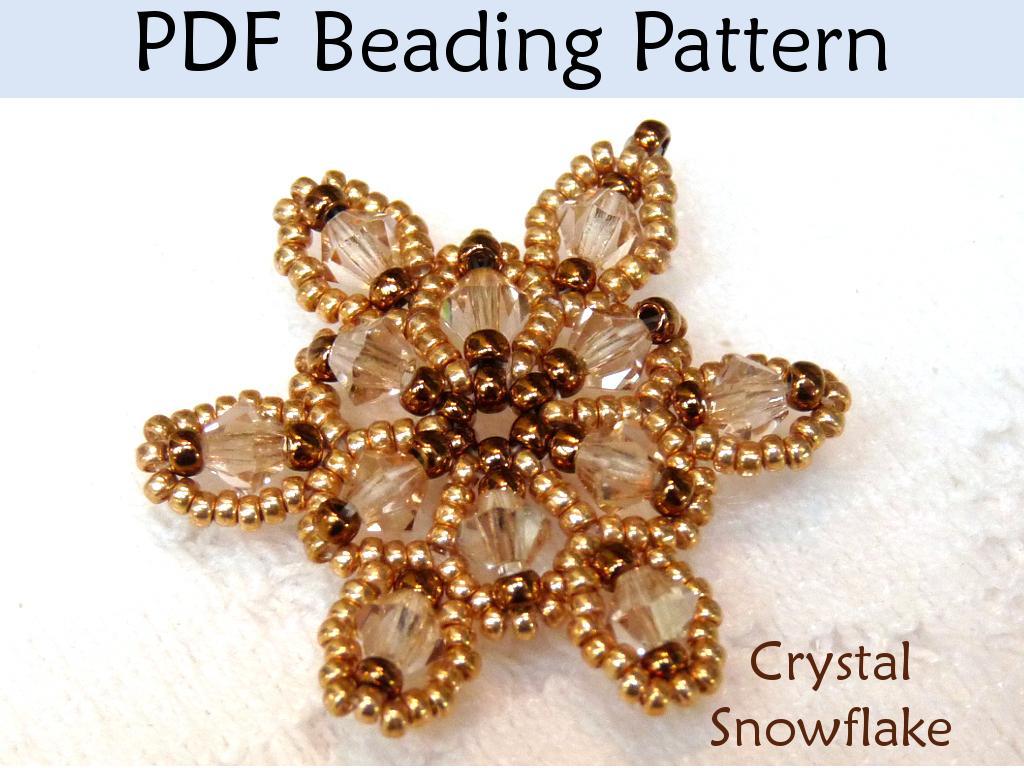 Photo via Bluprint member SimpleBPatterns
Beading Pattern Crystal Snowflake
I admit that I'm a sucker for the traditional blue-gray-white snowflake color combo, but this bronze one caught my eye, too. It's designed as a pendant, but like the other snowflake patterns it can be made into practically any type of jewelry you'd like.
Get the Beading Pattern Crystal Snowflake here.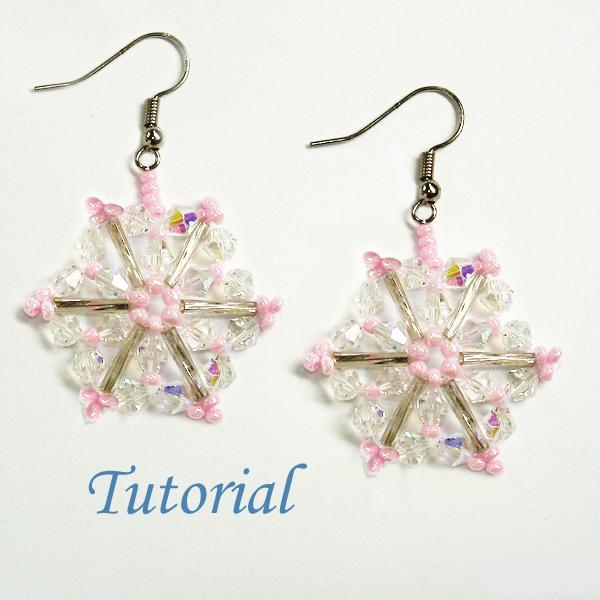 Photo via Bluprint member Splendere
Beaded Pink Snowflake Earrings
Here's another idea for a color you can easily incorporate into your snowflake design. These sparkly pink beads make this frosty snowflake stand out even more. Be sure to brush up on tying a square knot before you start. You'll need it to secure the beadwork.
Get the Beaded Pink Snowflake Earrings pattern here.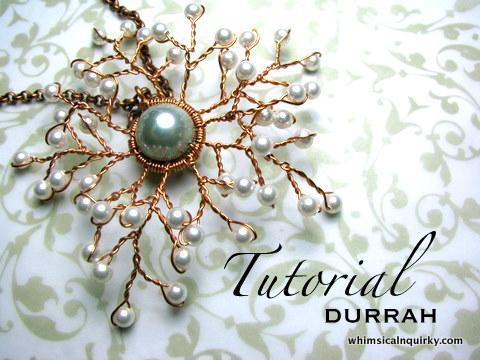 Photo via Bluprint member Rimaumanja
Durrah Snowflake Pendant
Talk about a unique snowflake design! A simple twist of a wire creates this snowflake pendant. Don't worry about all the wires being symmetrical; that's the beauty of the piece!
If you enjoy working with wire and want to dig in a little deeper, be sure to check out Wire-Wrapped Stones, Crystals & Clusters with Aga Kruk. You'll learn wire-wrapping methods that will result in professional-looking jewelry that looks store-bought.
Get the Durrah Snowflake Pendant tutorial here.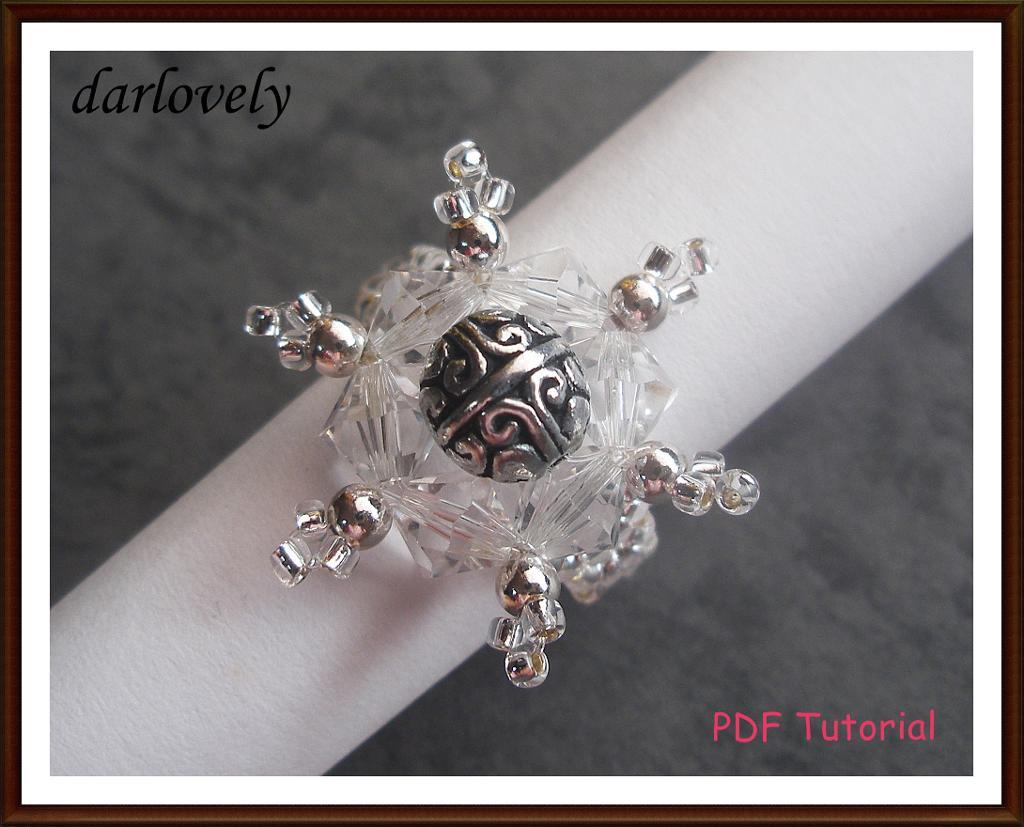 Photo via Bluprint member darlovely
Snow Burst Ring
No jewelry roundup is complete without featuring a sparkly ring! Grab your favorite Swarovski bicones and seed beads to whip up this shiny ring that can go with everything from jeans to party clothes. The center bead pulls everything together, so choose carefully when planning your color palette.
Get the Snow Burst Ring tutorial here.
What kind of jewelry do you wear to add some sparkle to an otherwise yucky winter?
Top Free Jewelry Patterns