Beaded lariat necklaces are so on-trend for summer. The great thing about them is that they can easily be dressed up for a fancy dinner, or dressed down to wear to a casual barbecue.
I've rounded up some of my favorite beaded lariat necklace designs and patterns to inspire your summer jewelry making. Which one will you make first?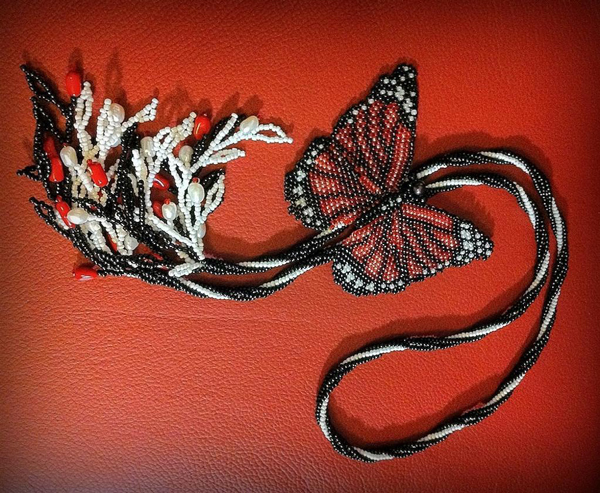 Photo via Bluprint member gemmaster
1. Coral Butterfly Beaded Necklace
If you love butterflies, you are in for a treat! Bluprint member Gemmasters created this stunning Coral Butterfly Lariat Necklace using her Black-n-Red Peyote Butterfly pattern, available right here on Bluprint. This beaded lariat necklace is the perfect statement piece for spring and summer!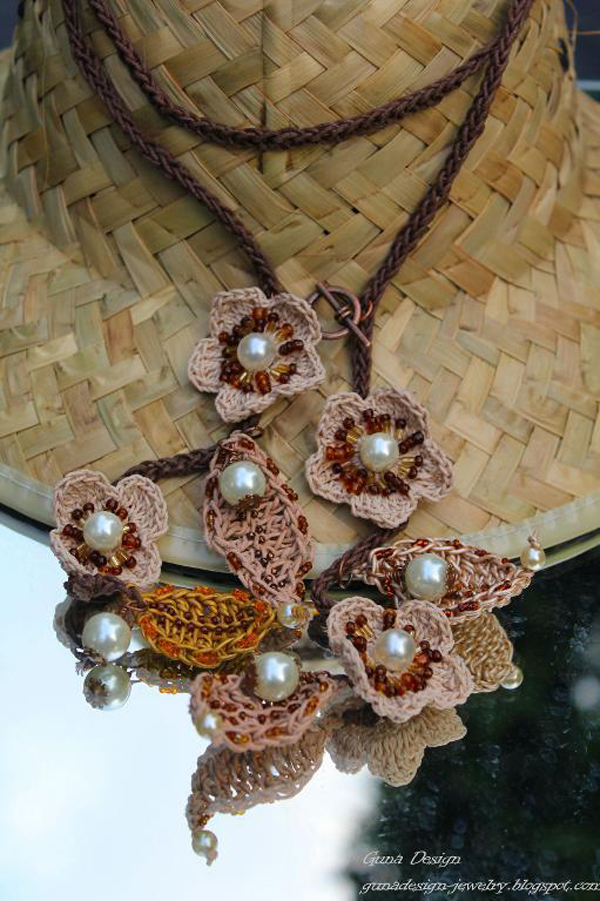 Photo via Bluprint member gunadesigns
2. Color of the Earth Lariat Necklace
This bohemian design is sure to win you over with its flows and stitches. The necklace is perfect for summer or fall when made with neutral browns. The Indian leather cord and beautiful beadwork are simply stunning. Bluprint member gunadesigns shares tips for recreating this look at her project page.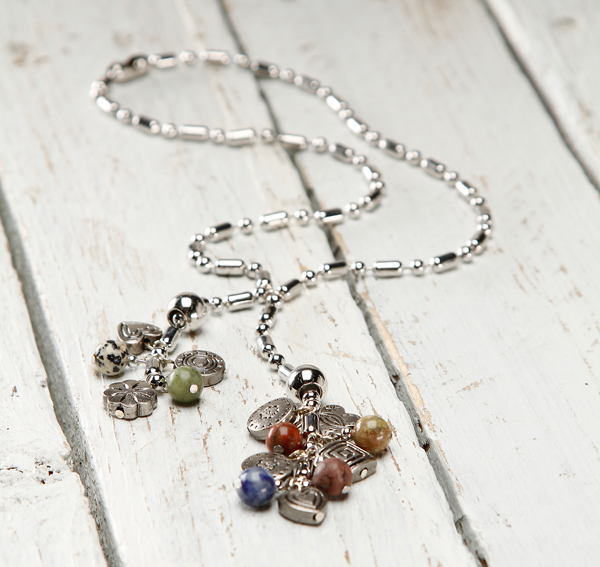 Photo via Crafts Unleashed
3. Bar Ball Chain Lariat Necklace with Danglers
This adorable bar ball chain lariat necklace with danglers would make a perfect graduation and birthday gifts. Learn how to make it with the free tutorial over on Crafts Unleashed.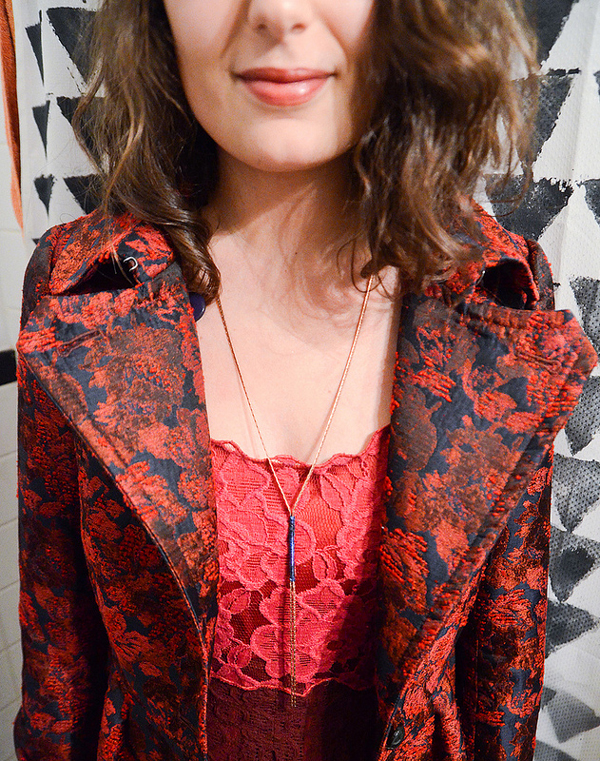 Photo via Stars for Streetlights
4. Simple Western Inspired Lariat Necklace
Create this simply elegant necklace in a snap with this super helpful DIY lariat necklace tutorial from Stars for Streetlights. This necklace reminds me a lot of a bolo tie. You can totally rock this Western-themed accessory with the perfect cowboy boots and a studded collared shirt.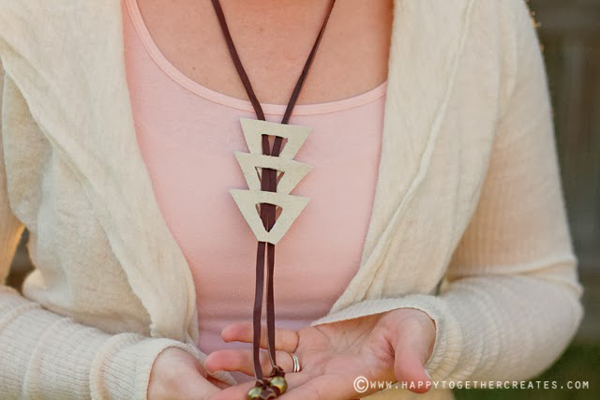 Photo via Happy Together
5. Arrow Lariat Necklace
This arrow lariat necklace tutorial from Happy Together is one of my favorites! It's a totally trendy statement piece is all you need to amp up a simple outfit. The only materials you'll need to make this at home are leather cord, some felt, a few beads, glue and scissors. So simple AND stylish!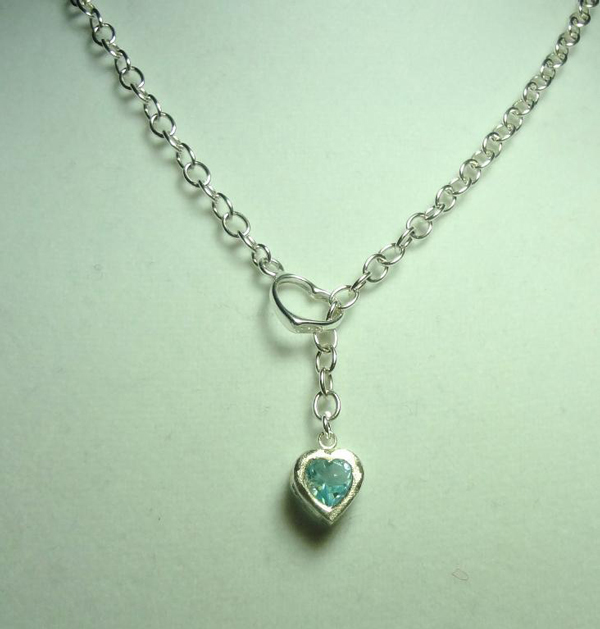 Photo via Bluprint member LaMela
6. Sterling Silver Lariat Necklace
This sterling silver necklace by Bluprint member LaMela provides great inspiration for gifts to make for your mom, sister or girlfriends, or simply treat yourself to a lovely handmade beaded lariat necklace! The design is sweet, simple and all the needed materials can be easily found at your local craft store.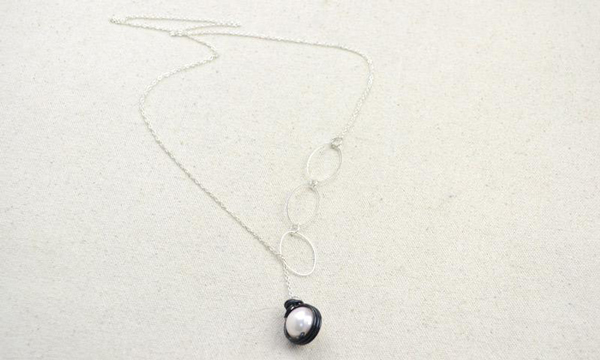 Photo via Bluprint member Jersica
7. Pearl Lariat Necklace
Bluprint member Jersica created this simple lariat style accessory with an unadorned pearl accent. It's so striking and beautiful. I'm dying to host a craft night and make a stash of these with my girlfriends. Hop on over to Panda Hall to get the free tutorial.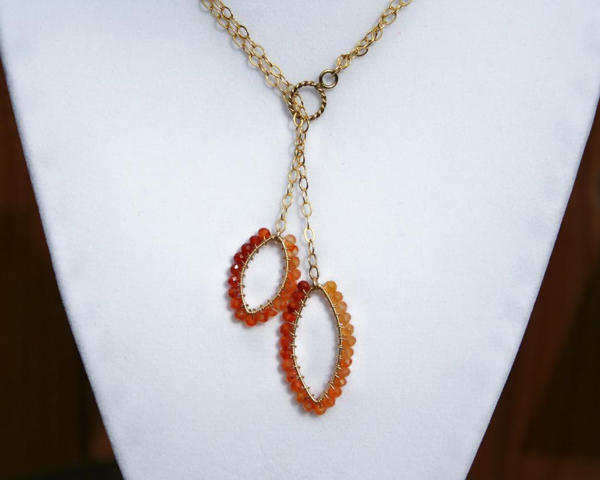 Photo via Bluprint member by angeleyes777
8. Carnelian and Gold Lariat
This adorable lovely carnelian and gold lariat by Bluprint member angeleyes777 would look perfect when paired with a flowing, bohemian skirt.
Are you on board with the beaded lariat necklace trend? What would you wear these with?