I hate to admit it, but it's time for the kids to head back to school, if they haven't already. The evidence is in the bare school supply shelves at stores every where. But let's go beyond pencils and notebooks with knitting patterns — it's time for some back-to-school knits for kids!
Knitters, get ready to cast on some fun knits for kids that will look great in the halls and on the playgrounds.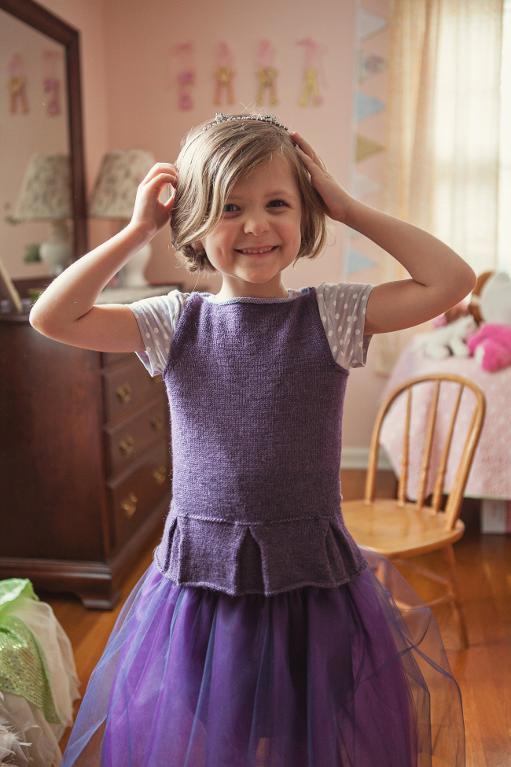 Photo via Craftsy member MegRoke
My Fair Maiden sleeveless tunic
This design was just released this month and I think it is perfect for little girls! I love that the designer shows how it can be styled with a denim skirt and fun leggings for a school day but still maintain the whimsy that all girls love with a full tulle skirt. Also, sleeveless tunics and vests are so versatile for young kids to keep them warm without overheating. Knit is a dreamy fingering weight yarn, this tunic with get a lot of wear throughout the year. The look is complete with a knit bow in the back and lovely pleats at the waist.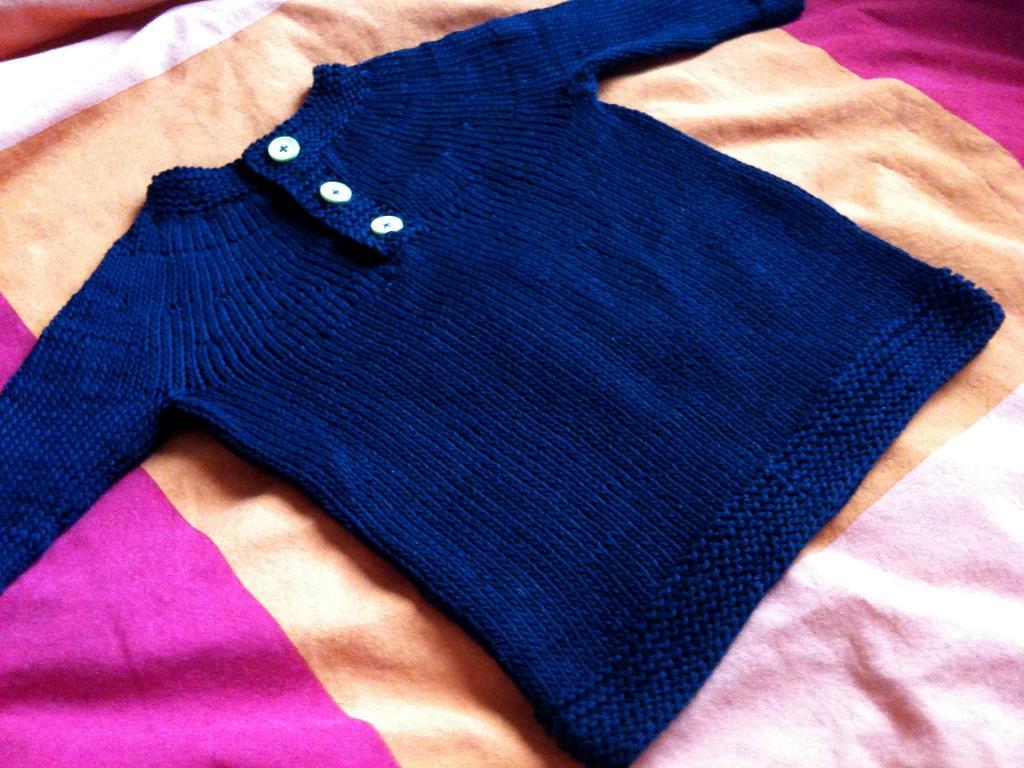 Photo via Craftsy member DesiLoopbySSK
Wee Gol Tee Round Neck Pullover
Another style that I'm not sure will ever go out of style is this classic henley-style tee. Round yokes are terribly flattering and fun to knit. For even a little more pizazz (depending on how much your kiddo will tolerate really) add some fun stripes! This pullover comes in 12 sizes from newborn to 16 so you can knit one for all the kids in your family. Worked in a worsted weight yarn, this sweater will knit up quickly.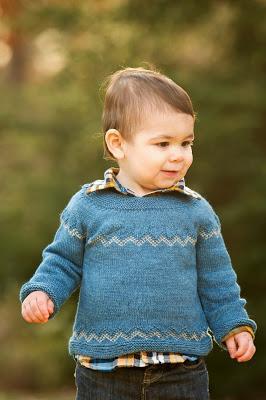 Photo via Craftsy member andrea_knits
Lightweight Fair Isle pullover
This is another great pullover that comes in a wide range of sizes (6 months to 12). This round yoke sweater features a simple Fair Isle and textured design at the hem and yoke, with a wide strip of garter stitch at the collar. A small button closure at the shoulder is great for younger children that might need extra room in their sweaters when pulling them on. This is knit in Manos Serena a beautiful cotton and alpaca sportwieght that is light and breathable and great for layering. The style of this sweater is classic and can be used for boys or girls.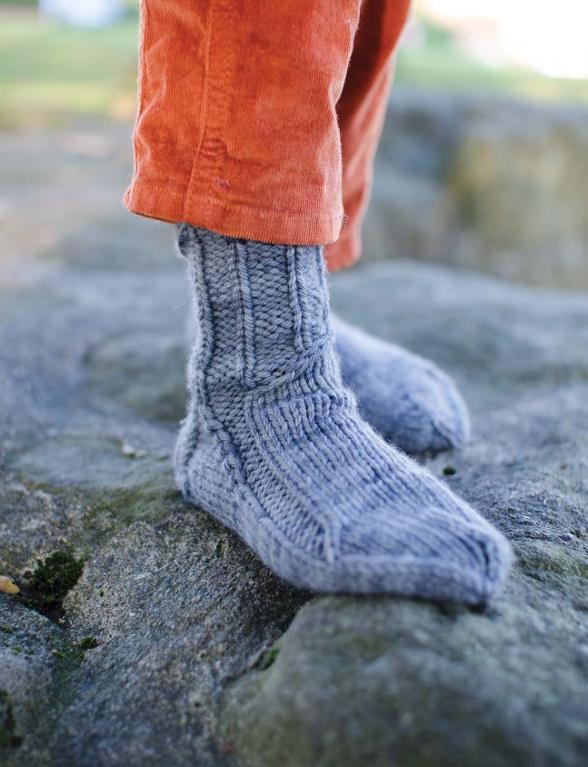 Photo via Craftsy member Cooperative Press.
Pegwhistle Worsted Socks
If the idea of knitting sweaters for fast growing children doesn't get your needles warmed up, what about a classic pair of socks? Knit in a worsted weight yarn these socks will be finished before they can be outgrown. Although they will be too thick for some shoes, these would make perfect winter boot socks! I really love that the ribbing is simple but interesting and that  the foot is mostly stockinette since that's the point where I want the socks off the needles and on the feet!
I am always so excited by the new backpacks, clean shoes, sharpened pencils, and sparkling hallways at the beginning of the school year. I've been thinking a new cardigan to go with is a must!
What will you be casting on this fall?