Knitting for a baby is sometimes a science. Designers think strategically when designing knit baby sweaters, ensuring baby is warm, comfortable and stylish.
As a knitter, it's up to you to think strategically about the yarn that you'll use for a baby sweater. For example, do the parents have time to hand wash that beautiful wool-blend sweater? Or will an easy-to-care-for superwash wool be a better option?
Our Craftsy designers have taken care of most of the guesswork for you, recommending beautiful yarns to go with these free baby sweater knitting patterns. We hope you'll find the perfect oh-so-cozy garment for your little one or for an upcoming baby shower gift in this beautiful collection of free baby sweater knitting patterns.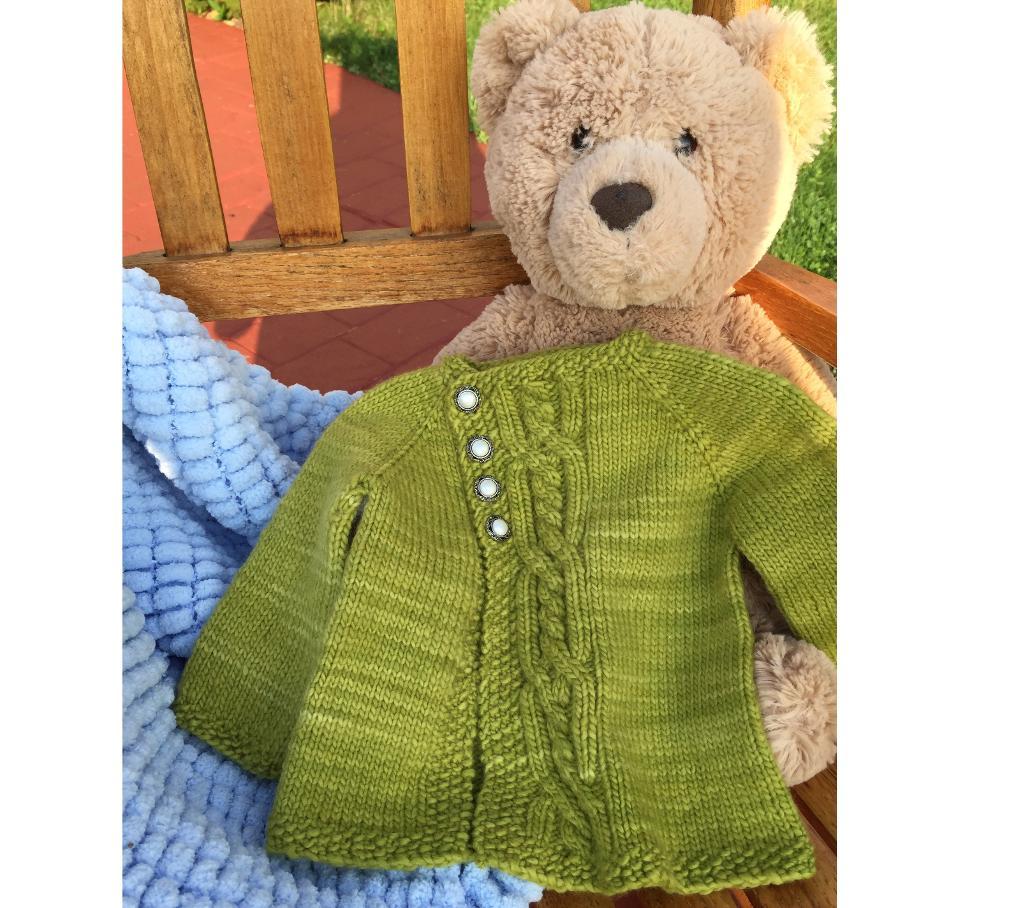 Photo via Taiga Hilliard
1. Olive You Too
There are only four buttons on this partially open-front cardigan, so it's easy to get on and off of baby. The classic cable panel in the front means the sweater can be stitched for a boy or a girl.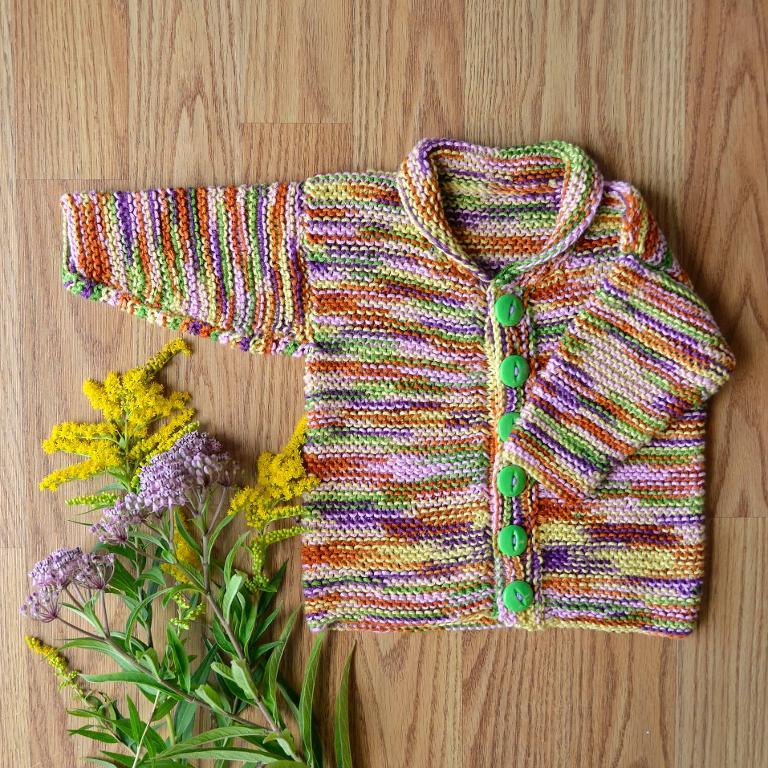 Photo via Universal Yarn
2. Easy Baby Cardi
The collar on this cardigan provides some extra warmth around baby's neck. The buttons offer an opportunity to change up the style; choose classic buttons for a more elegant cardigan or have some fun with bold buttons like the ones pictured here.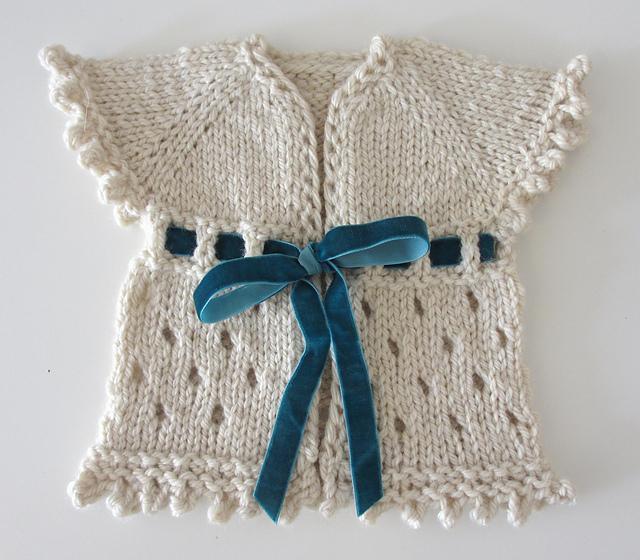 Photo via Roued
3. Dirghagama Baby Cardigan
Babies need extra layers even in warmer weather. This cardigan is a great choice for spring or summer after the sun goes down. The cardigan is stitched with a bulky-weight yarn, so it works up super fast.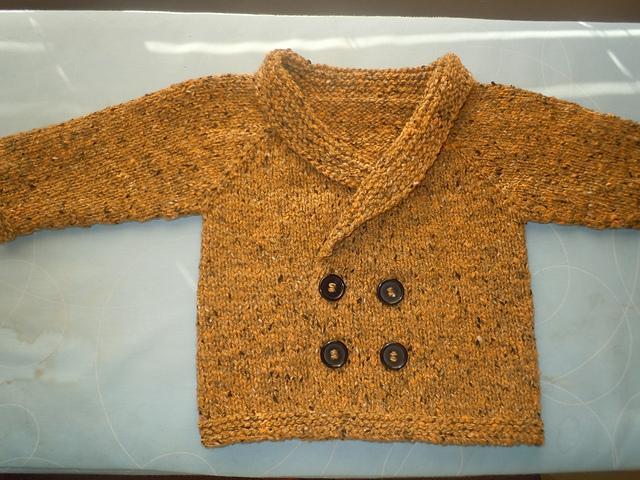 Photo via Sara E Kellner
4. Henry's Sweater
Double the warmth with a cozy shawl collar and a double-breasted front. I love this classic cardigan worked up in tweed, but it could work with solid colors, too. Check out the designer's other photos to see the sweater worked up in a white yarn, too.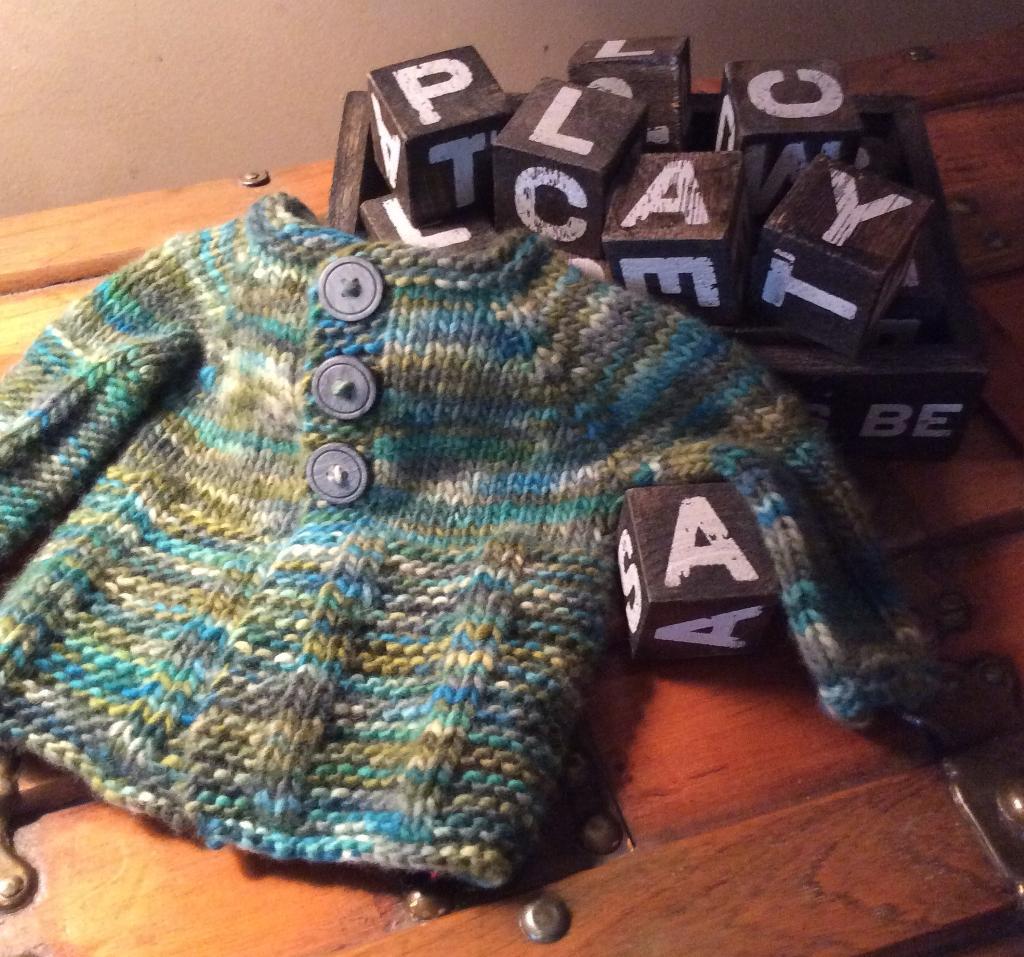 Photo via Taiga Hilliard
5. Little Greenup
The designer knit this sweater in a beautiful superwash, reminding us that hand washing baby sweaters is a real pain. If you think baby will wear the sweater frequently, go with a superwash to make care as easy as possible for the parents.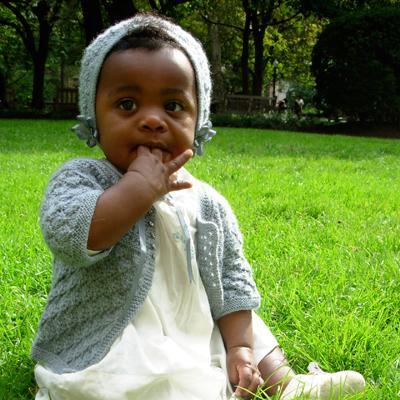 Photo via Kate Gagnon Osborn; Courtney Kelley
6. Lucille
Baby's head needs just as much warmth as baby's body, so this two-piece set comes with an heirloom cardigan and a bonnet. You'll need some experience reading lace charts to knit this. If you're new to lace knitting and love the style of this pattern, check out the designers' Craftsy class, New Directions in Lace: Hats to become a pro at reading charts — and to get some beautiful lace hat knitting patterns!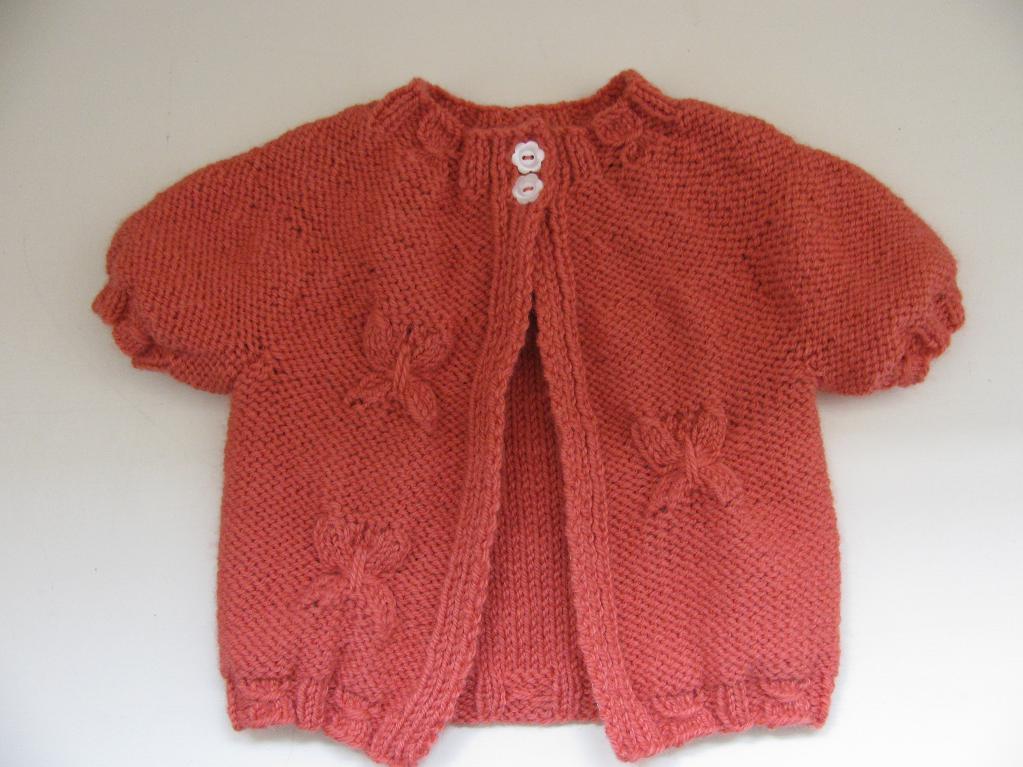 Photo via Just1MoreRow
7. Farfalle Cardigan
Farfalle means butterfly in Italian, so this cardigan is named after the beautiful butterflies gracing the front of the sweater. The short sleeves and breezy open front are ideal for spring and summer. The two buttons at the top make it easy to put on and take off, even when baby is squirming around.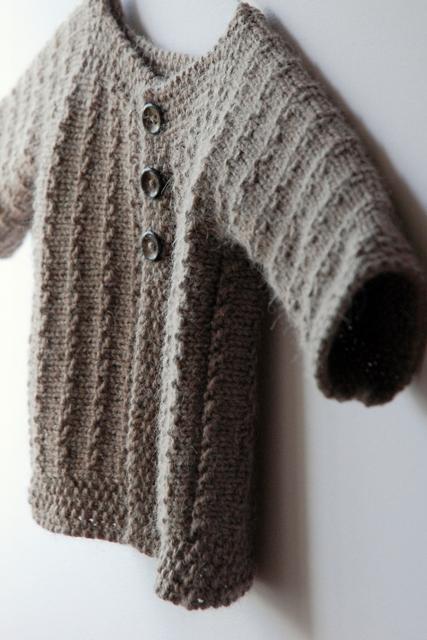 Photo via knitsofacto
8. Demne
This vintage-inspired cardigan is worked from one cuff to the other, giving it an interesting texture. If you don't like messing with buttons, no worries. The designer created a wider neck so that you can slip it over baby's head if you need to.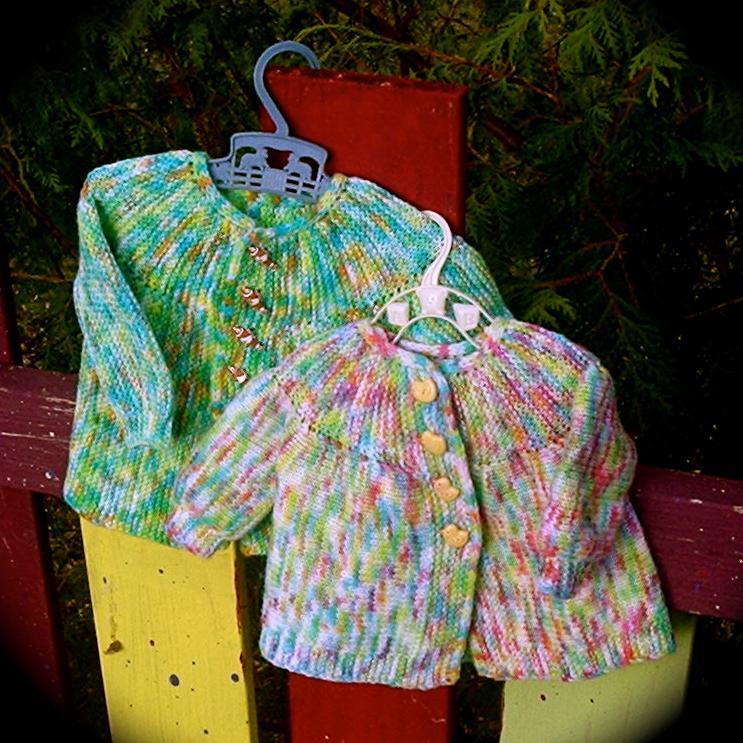 Photo via Lori Frejek
9. Easter Egg Sweater
This sweater was specially designed for Easter, but that doesn't mean that you have to use the Easter-inspired yarn colors. However, there is a really cool tutorial included for dyeing wool yarn with Easter egg dye in case you want to experiment!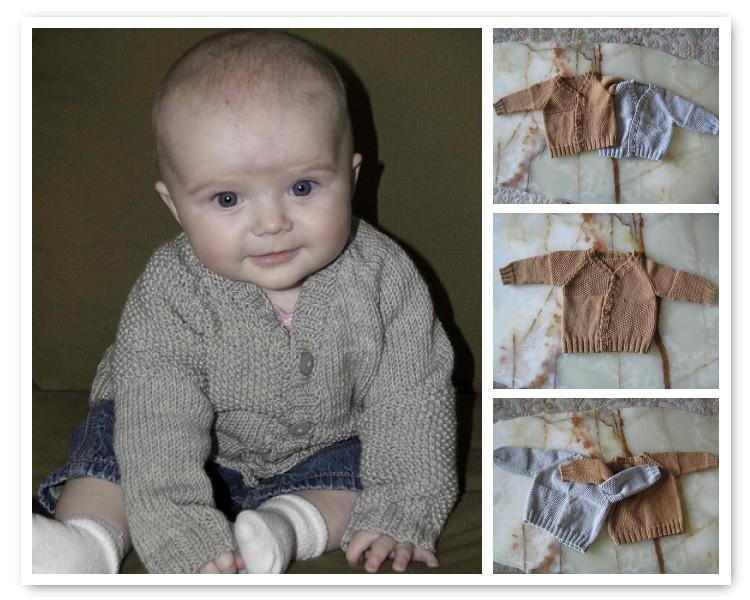 Photo via jenniferlori
10. Moss Block Cardigan
The designer put a lot of thought into the features of this sweater. The V-neck, for example, stops the sweater neck from tickling baby's chin. The stitches used only involve knit and purl, so even beginners can stitch this one.