We know the diaper bag is already stuffed with all the essentials: diapers, wipes, burp cloths, pacifiers, bottles — the list goes on and on. You probably also have some extra clothing packed in there, since babies need layers for unpredictable temperatures.
We love baby jacket knitting patterns as an option for one of those extra layers. Baby jackets are easy to slip on and off, thanks to buttons or snaps. Plus, they can work for several different seasons depending on the fiber you use.
Stitch up one of these baby jacket knitting patterns and stash it in your diaper bag to keep baby warm during unexpected temperature changes.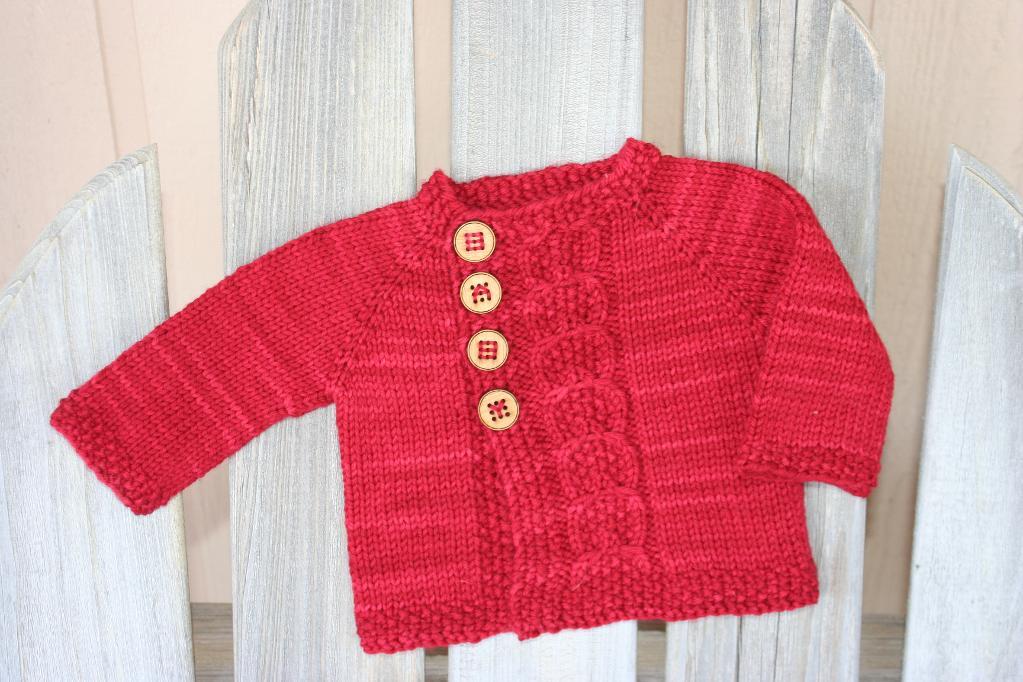 Photo via Craftsy member Taiga Hilliard
1. Olive You Baby
This classic jacket is for both baby girls and boys. It is knit from the top down, and the only major stitch change you need to worry about is the beautiful cable down the front. Pick classic buttons that match the jacket's style, or go for something a little more fun like animals.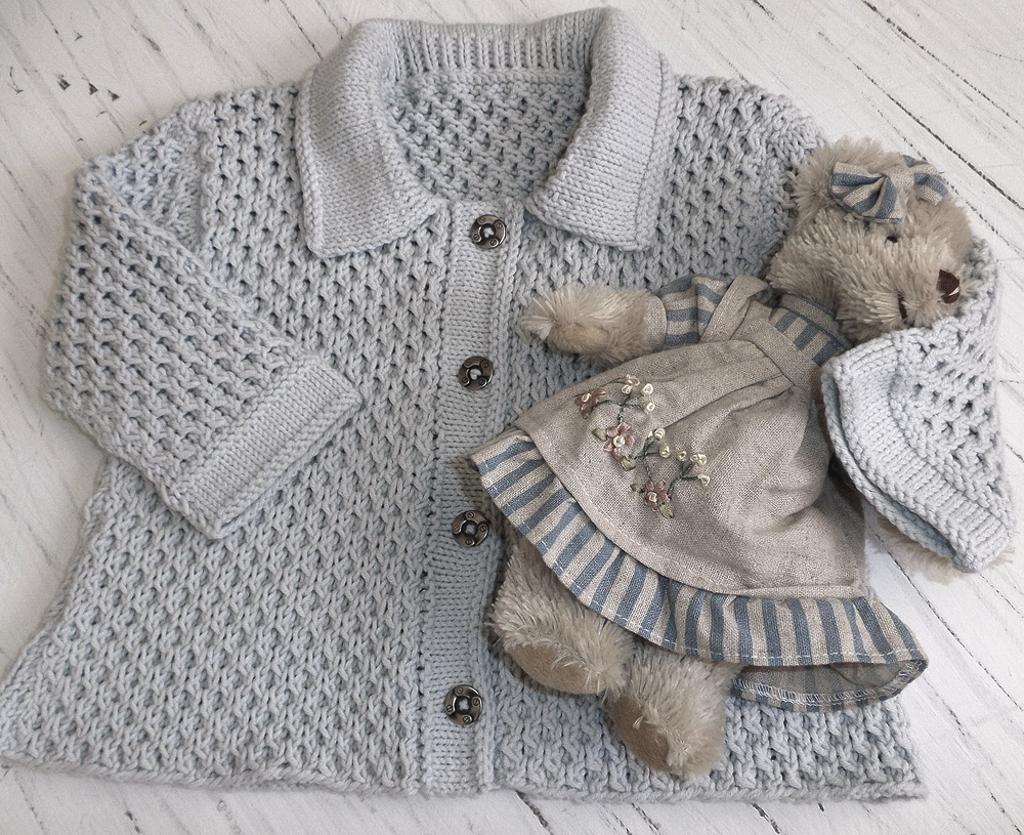 Photo via Craftsy member OGE Designs
2. Baby Honeycomb Jacket
The honeycomb texture of this jacket is not only beautiful, but it also adds a bit of extra cozy texture to the knit. The jacket comes in three different sizes from newborn to 1-2 years and is designed with some positive ease for ultimate comfort.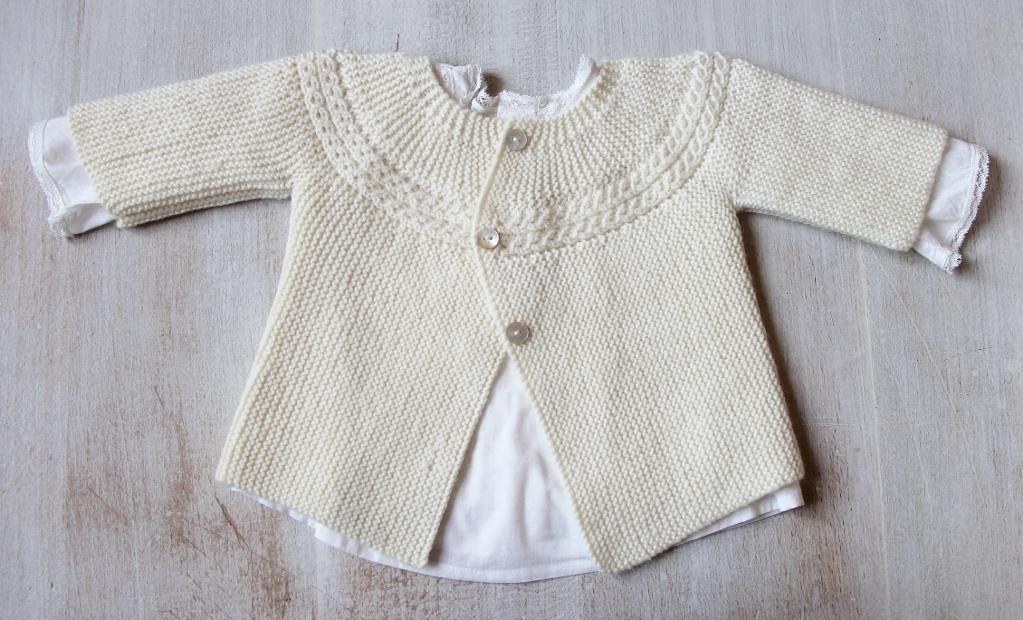 Photo via Craftsy member Florence Merlin
3. Baby Jacket
This elegant jacket will work just as well for dressy occasions as it does casual ones. The jacket will take a little longer to knit than most baby patterns, since it's knit using fingering-weight yarn. 
Photo via Craftsy member kathok
4. Paxton Preemie and Newborn Jacket
This pattern is designed with short sleeves — perfect for spring and summer babies — but there's also a note in the pattern to help you lengthen the sleeves if you'd like.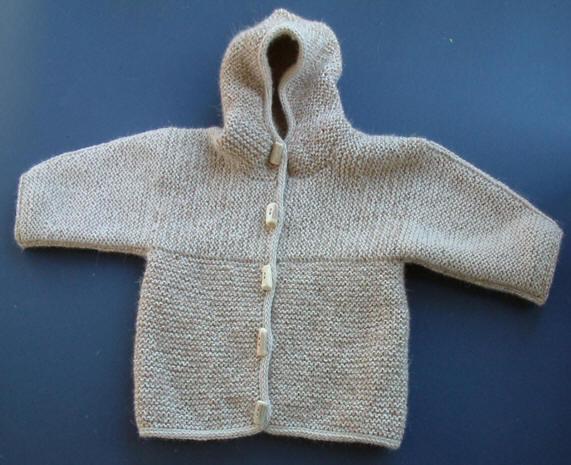 Photo via Craftsy member Helen Feddema
5. Baby's Criss-Cross Jacket
This adorable jacket buttons right up to the chin, keeping baby as warm as possible. There's also a hood you can pop on when the wind really picks up. Check out the designer's other photos to see color combinations that make the most of your baby yarn stash.
Photo via Craftsy member Rukodelnitsa
6. Two-Color Baby Jacket
Speaking of stash yarn, this two-color jacket is a great opportunity to use up some of those nearly-gone skeins. You can even use a variegated yarn as one of the color options. The jacket is worked in one piece, so finishing is minimal.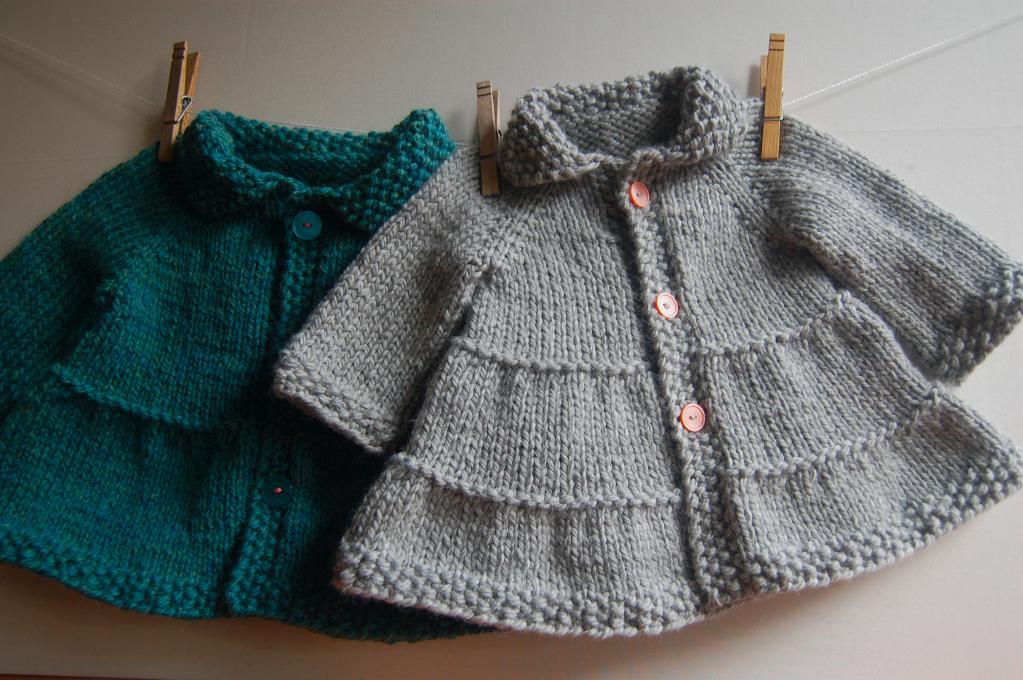 Photo via Craftsy member Frogginette
7.  Baby + Toddler Tiered Coat and Jacket
This pattern comes in six sizes, so if you can't bear to part with it when baby outgrows it, just stitch another one in a larger size. There are options for two different jacket lengths, so you can customize it to fit baby's needs.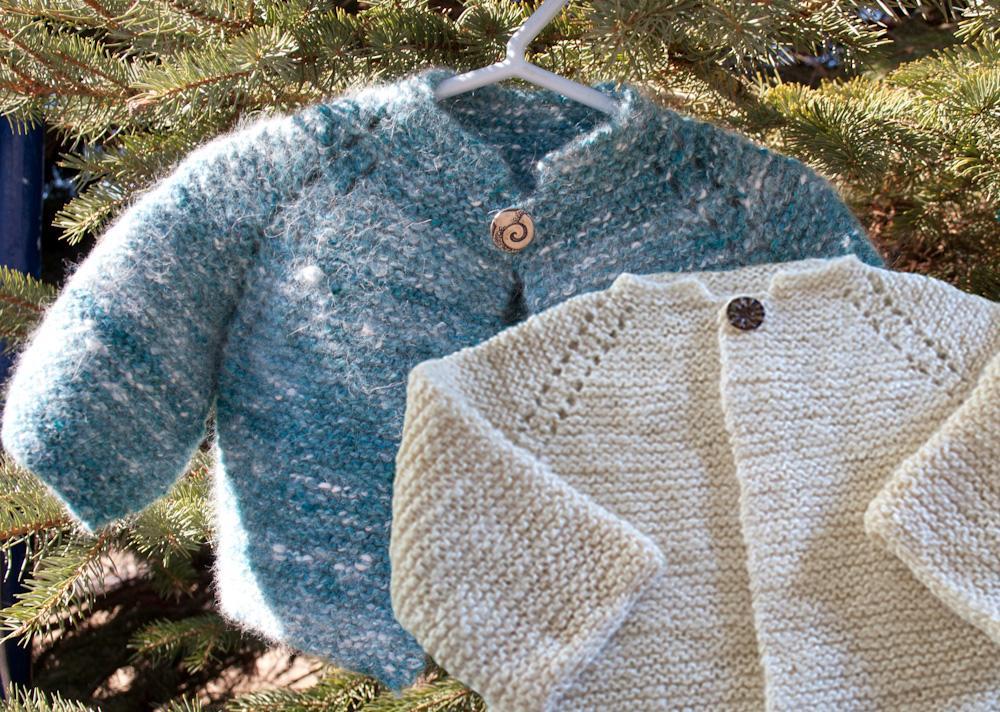 Photo via Craftsy member nancyelizabeth
8. Top Down Garter Stitch Baby Jacket
Easy peasy! This garter stitch jacket is super simple and works up in a snap. The designer has been using this pattern since the 1970s — proof that a basic garter stitch jacket never goes out of style. Have fun playing with different color combinations and button options.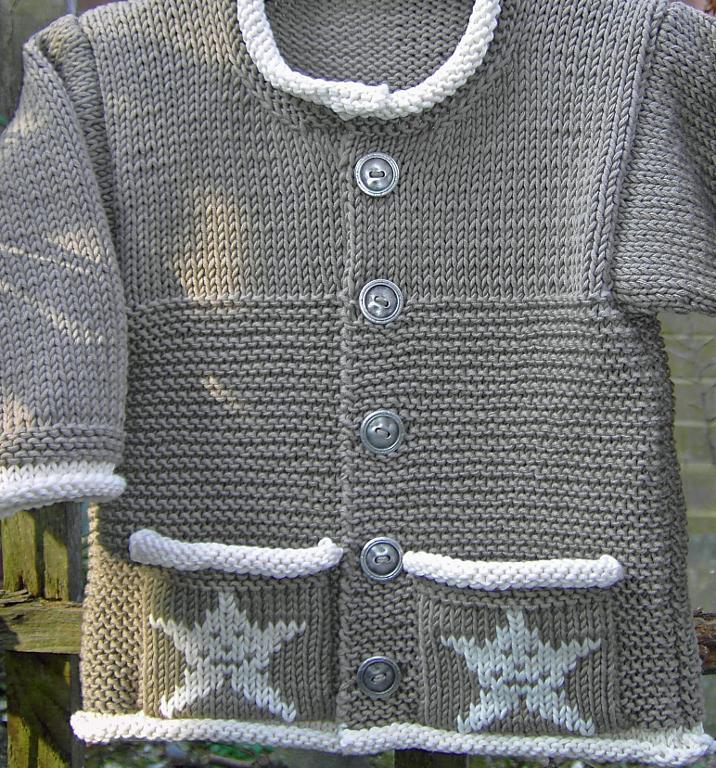 Photo via Craftsy member Sylvia Leake
9. Little Star Baby Jacket
These tiny stars on the pockets are optional, but they'll give you some intarsia practice! Grab some scrap yarn for the contrasting stars and rolled hems of the sleeve, sweater hem and neckline.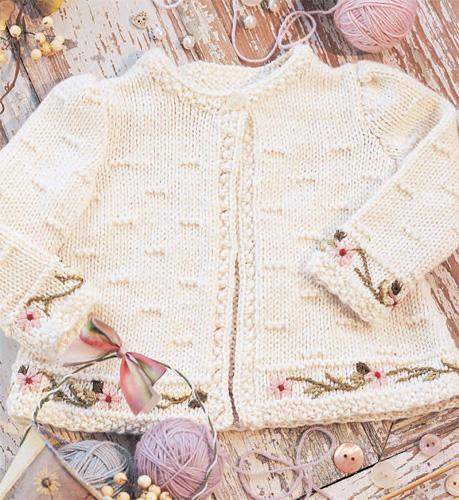 Photo via Craftsy member Vogue Knitting
10. Baby Jacket
Looking for a more elegant jacket option for special occasions? This jacket features puffed cap sleeves, as well as optional embroidered flowers and leaves.