There's something about hand stitching that calms the soul…just like snuggling with a sleepy baby. Welcome a new arrival with these sweet baby cross-stitch patterns, perfect for baby girls and boys. Finish them off with a frame, display them in a hoop, or add them to a pillow for the baby's nursery.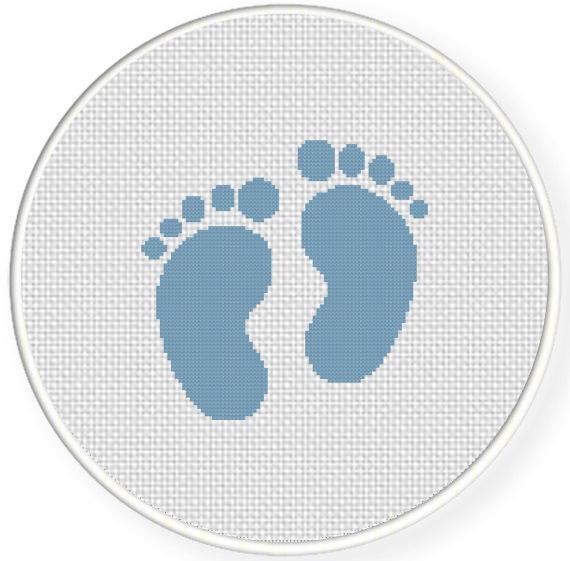 Photo via Bluprint member Daily Cross Stitch
1. Baby Feet Cross-Stitch Pattern
Use a single color of thread to stitch up this beginner-friendly cross-stitch pattern. A pair of baby feet in blue or pink (or perhaps a gender neutral nursery color), would make a great keepsake. Add the baby's name at the bottom to personalize it!
Get the pattern »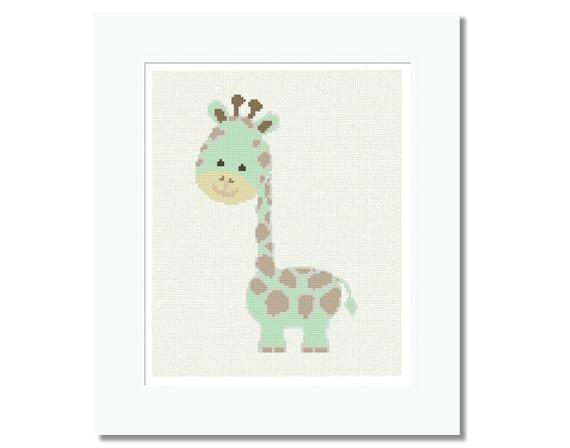 Photo via Bluprint member Lucy X Stitches
2. Baby Giraffe Cross-Stitch
When it comes to nursery designs, zoo animals are among the most popular themes. It's a safe bet that this baby giraffe would look right at home in a baby's room. This instant PDF download includes a stitch chart and floss legend, and the pattern is 71 stitches wide x 110 tall.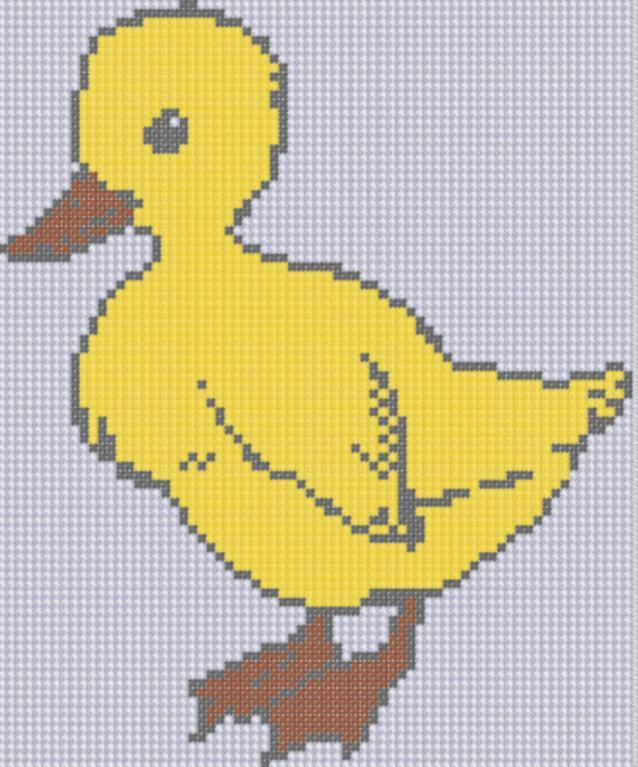 Photo via Bluprint member Mother Bee Designs
3. Baby Duck Cross-Stitch Pattern
With just four colors of floss to complete the design, this cute baby cross-stitch pattern features a friendly duck. The completed project measures about 5″ X 6″, so it would make a great little wall hanging or small project.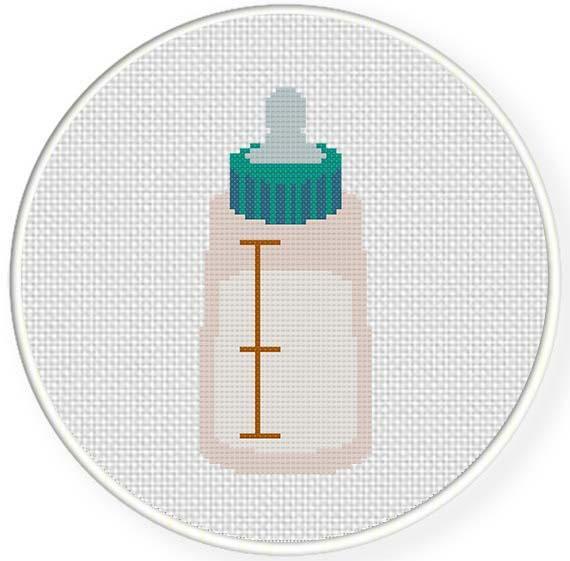 Photo via Bluprint member Daily Cross Stitch
4. Baby Bottle Cross-Stitch Pattern
If you already know how to pick up the needle and sew a basic cross-stitch, you're ready to tackle this beginner-friendly baby bottle cross-stitch design. Using six colors of DMC floss, this bottle is 34 stitches wide x 76 tall and it makes a great hand-stitching project for those nights you're ready to stay home and craft in front of the TV.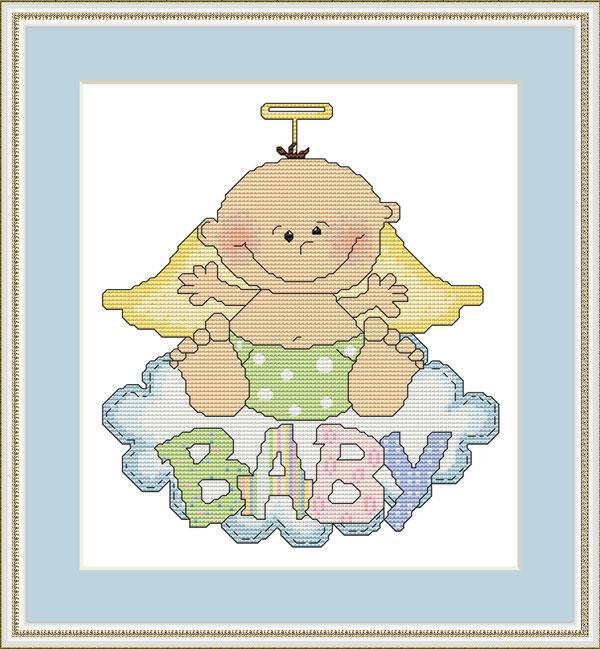 Photo via Bluprint member StitchX Cross Stitch Designs
5. Angel Baby Cross-Stitch Pattern
Measuring 100 stitches x 112, this cross-stitch pattern features a cartoon-faced angel baby. The black outline stitches really draw attention to the letters and overall picture. Tackle this pattern once you've already accomplished something simple!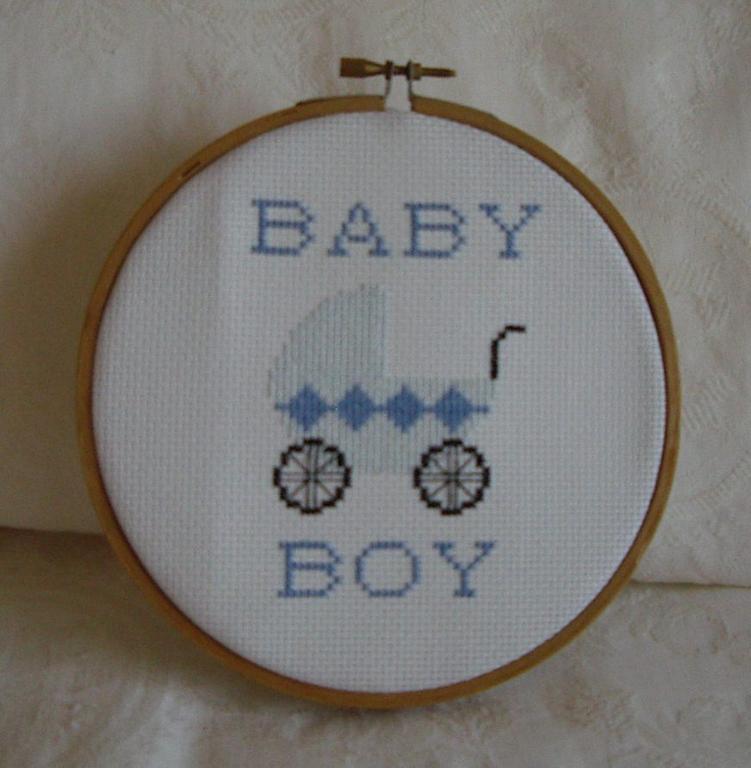 Photo via Bluprint member Essentially Knitting
6. Baby Boy and Pram Cross-Stitch Pattern
Looking for a classic baby cross-stitch pattern to celebrate a little one's arrival? This pram and "baby boy" text design makes a wonderful keepsake for parents of boys. Try inserting it into a handmade card for a really nice surprise! Measuring just 42 stitches wide x 58 tall, this project is suitable for advanced beginners.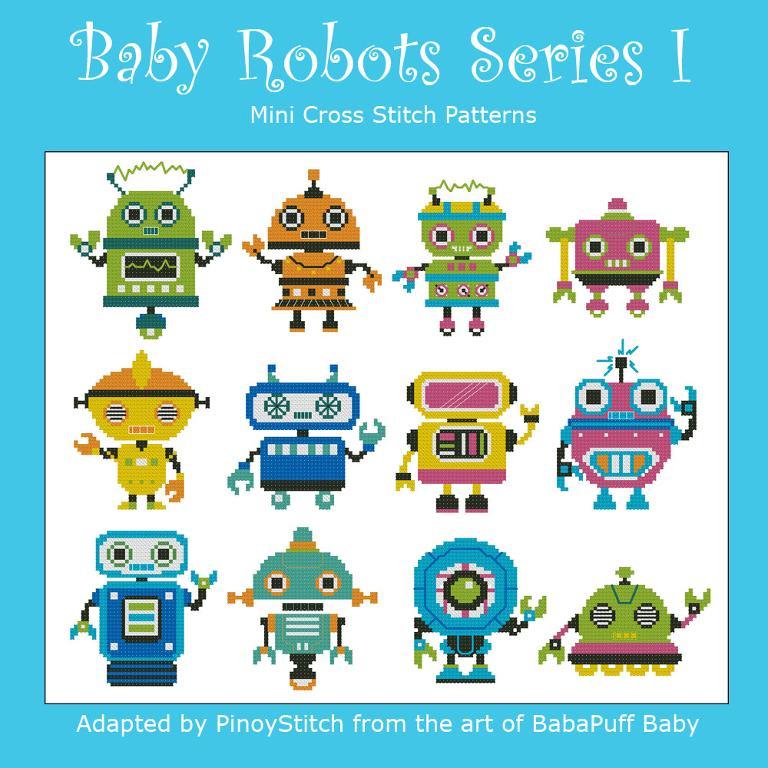 Photo via Bluprint member PinoyStitch
7. Baby Robots Series I
Looking to add a little more fun to your cross-stitch repertoire? These vibrant baby robots come with 12 designs, so you can add a mini robot to just about anything! You can sew the whole design with 11 colors of DMC floss, and each robot measures about 50 stitches wide x 50 tall.
Fall in Love With Cross-Stitch!
Learn the craft as you create a beautiful cross-stitch sampler using an included pattern and 7 online video lessons.Enroll Now »