Animal quilt patterns are a growing trend for quilt makers everywhere. They're a fun way to play with a modern aesthetic while still following a clear pattern and directions, and they remind us that quilting is, after all, supposed to be fun!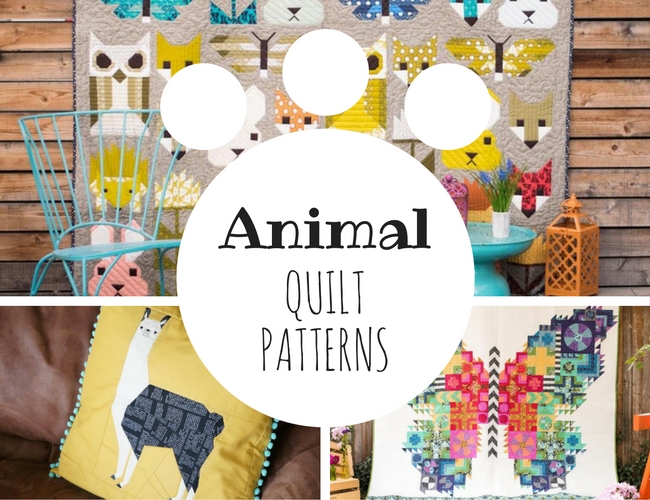 Traditionally, animal quilts were made by fusing and stitching appliqué onto a background fabric. But modern designers have incorporated simple geometric shapes into traditional piecing methods to create beautiful quilts featuring furry and feathered friends. While these geometric quilts might seem really complicated, foundation paper piecing makes most of them come together in a snap.
We think these animal quilt patterns and kits are, well, wildly adorable!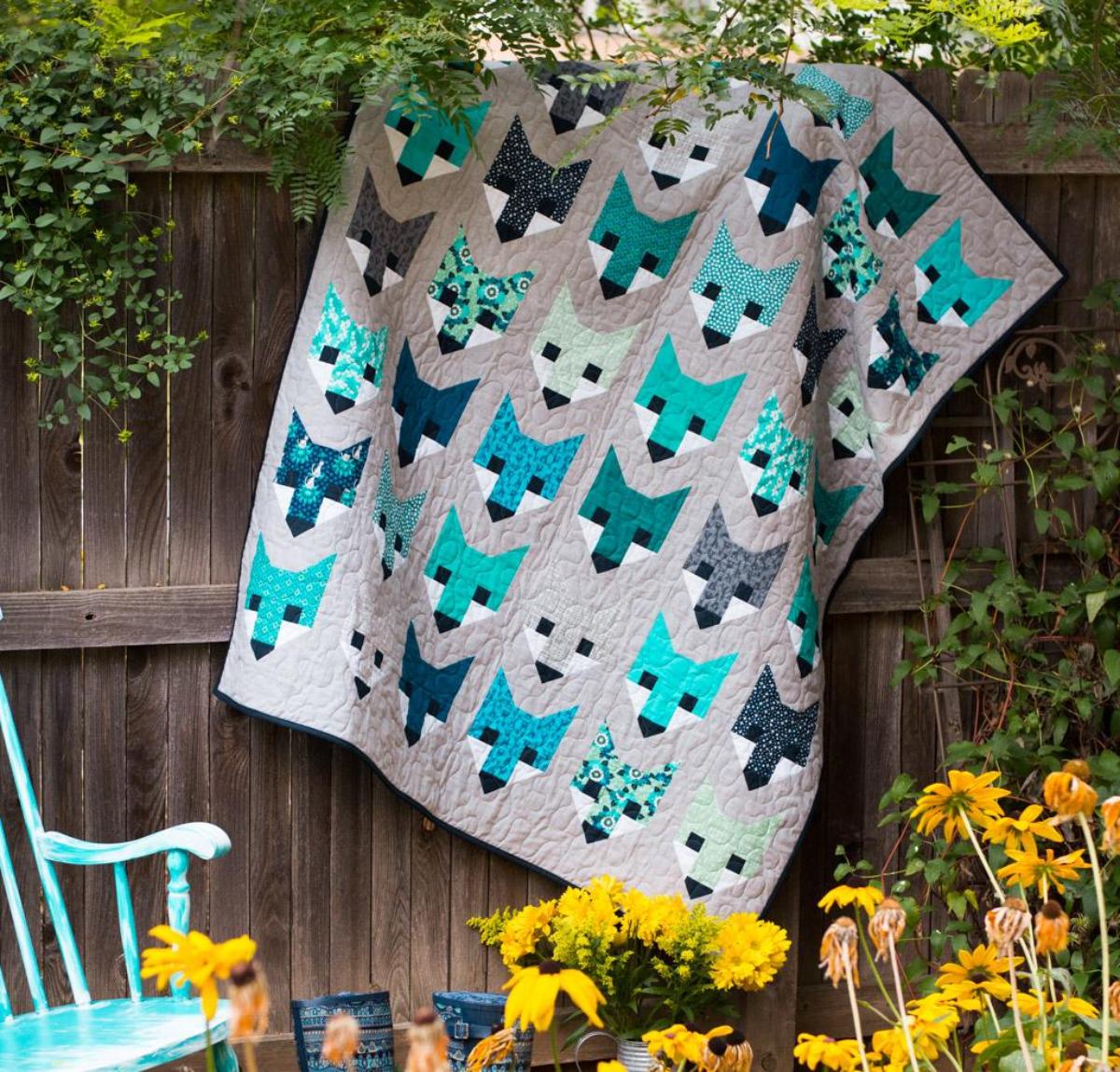 Photo via Craftsy instructor Elizabeth Hartman
1. Fancy Fox Quilt Kit
When I think of modern animal quilt patterns, I think of Elizabeth Hartman. This talented quilter designs more animal quilts than most people could ever dream of, featuring creatures from whales to bunnies to hedgehogs. The Fancy Fox quilt kit includes the pattern and all the supplies you'll need, including cuts of Rhoda Ruth, the fabric line designed by Elizabeth Hartman herself!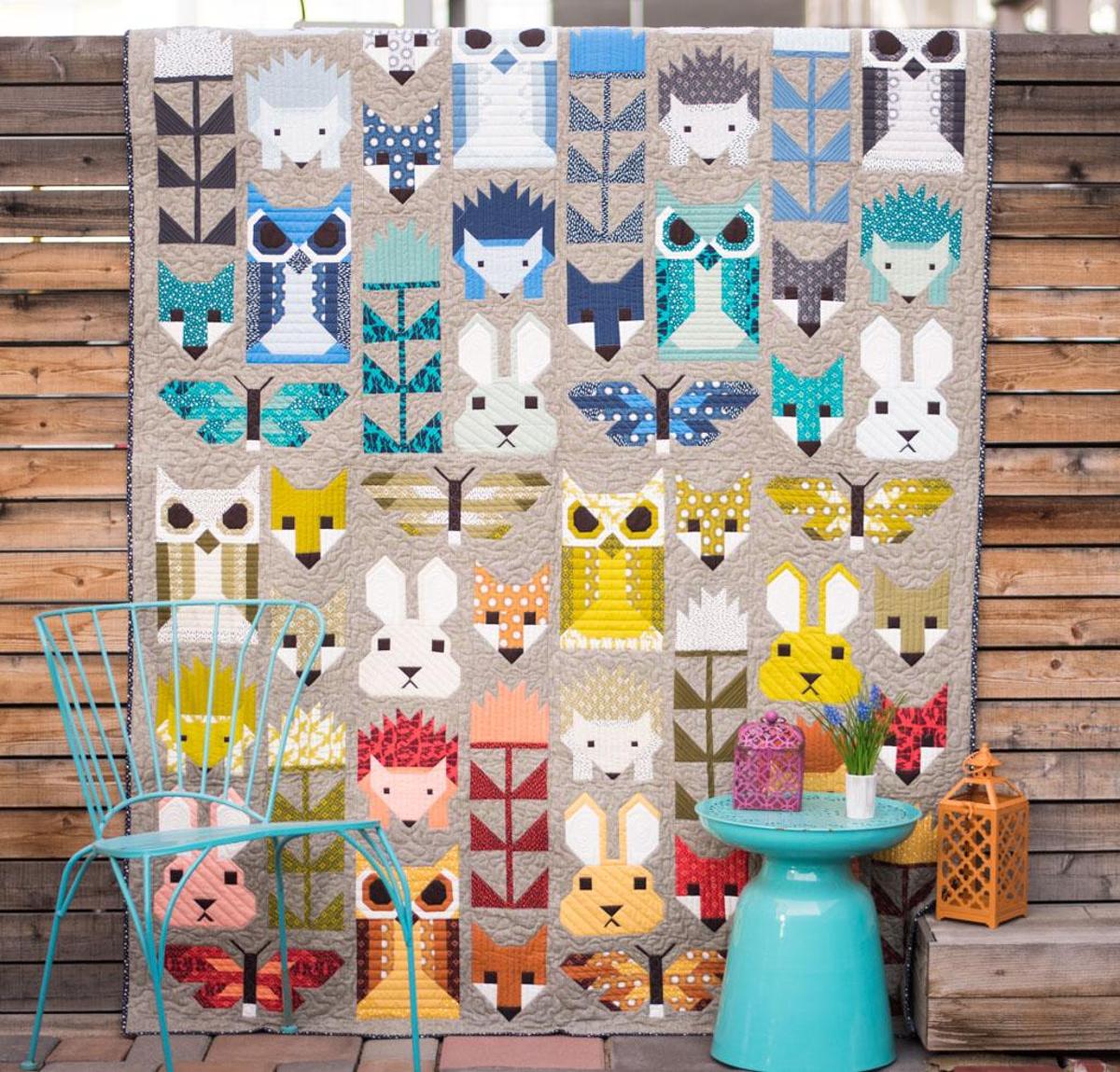 Photo via Craftsy instructor Elizabeth Hartman
2. Fancy Forest Quilt
Are foxes alone not enough to fulfill your animal fix? How about a forest full of different critters? The Fancy Forest Quilt Kit includes fabric from Elizabeth Hartman's line Pacific, along with a menagerie of forest friends and woodland flowers from some of her bestselling quilt patterns.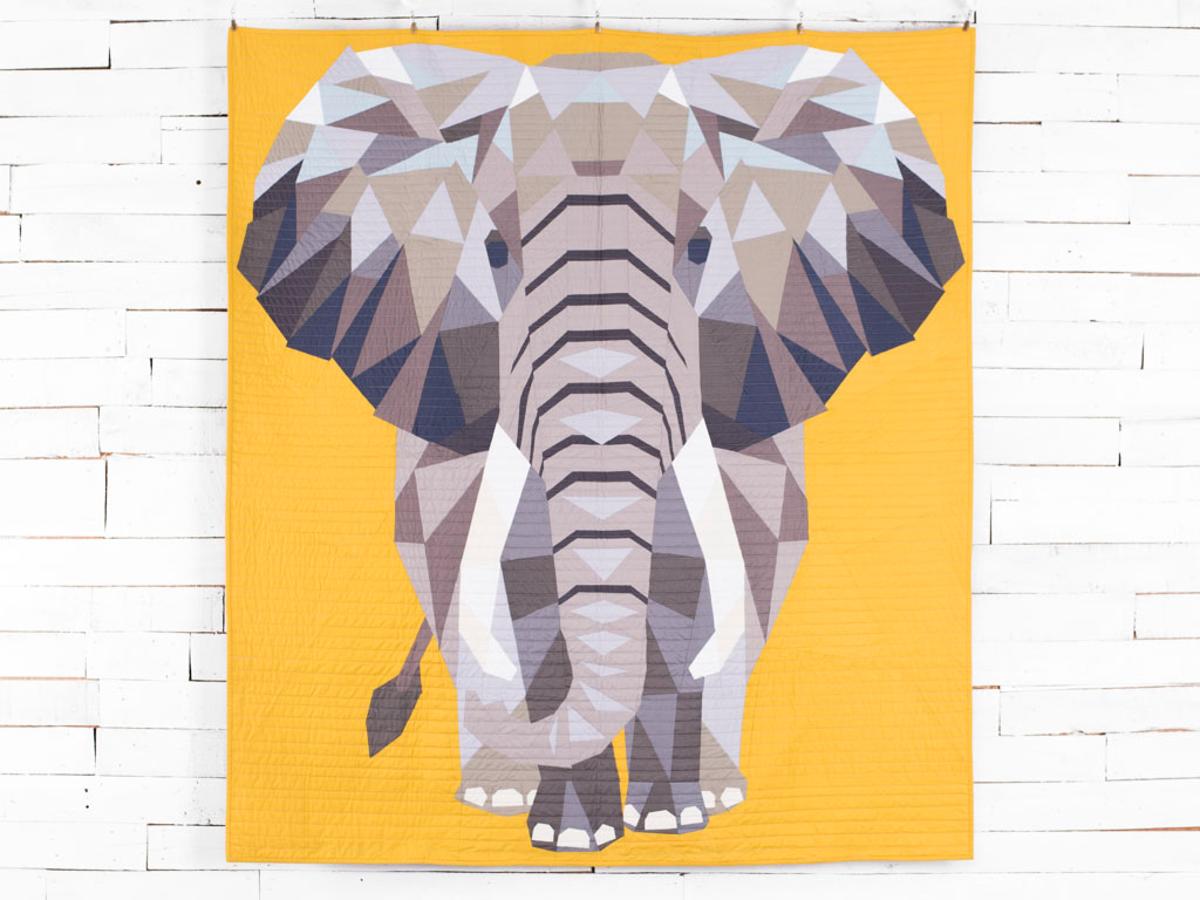 Photo via designer Violet Craft
3. Elephant Abstraction Quilt
How magnificent is this elephant quilt?! Designer Violet Craft uses paper piecing to break the design into manageable sections, but the overall result is breathtaking. Don't worry about having to find the right solids when you buy the kit, which includes super luxe Michael Miller Cotton Couture.
Photo via Craftsy member SewWhatSherlock
4. Leonard the Llama
OK, OK, so it's not a full quilt… but how can you resist the cuteness of Leonard the Llama? Llamas are very popular right now, so this pattern seems really fresh and fun. Paper piecing ensures perfect points and proportions, and the minimalist design provides the perfect opportunity to play with texture and color. Use the 18″ square block in a baby quilt, in a pillow as shown or even as the front of a tote bag!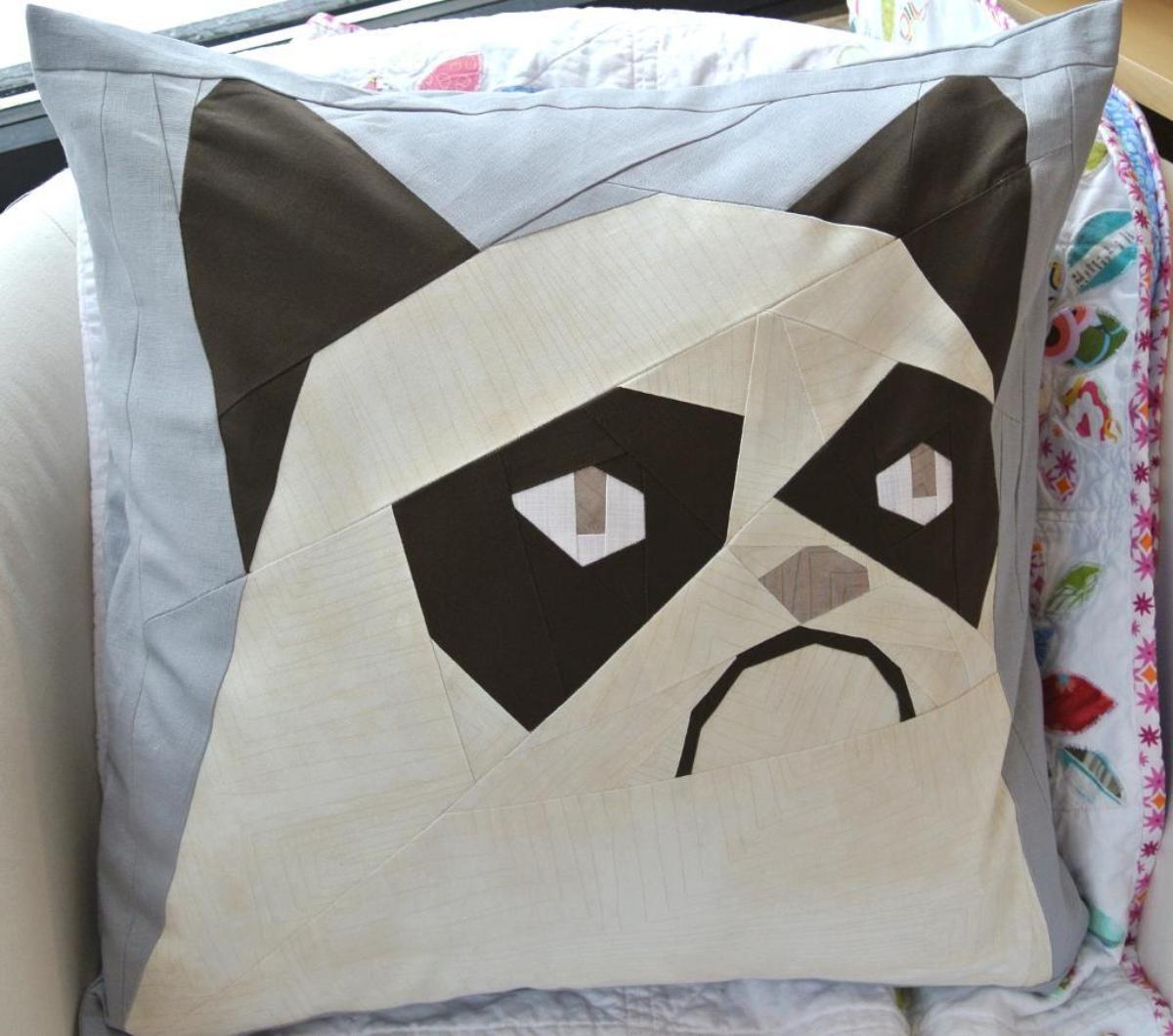 Photo via Craftsy member SewWhatSherlock
5. Grumpy Cat
For another on-trend animal quilt pattern, you can't get any better than Grumpy Cat. This Internet meme took the world by storm, and having a Grumpy Cat quilt around will definitely show off your pop-culture know how (and a wicked sense of humor). You should be comfortable paper piecing before tackling this pattern.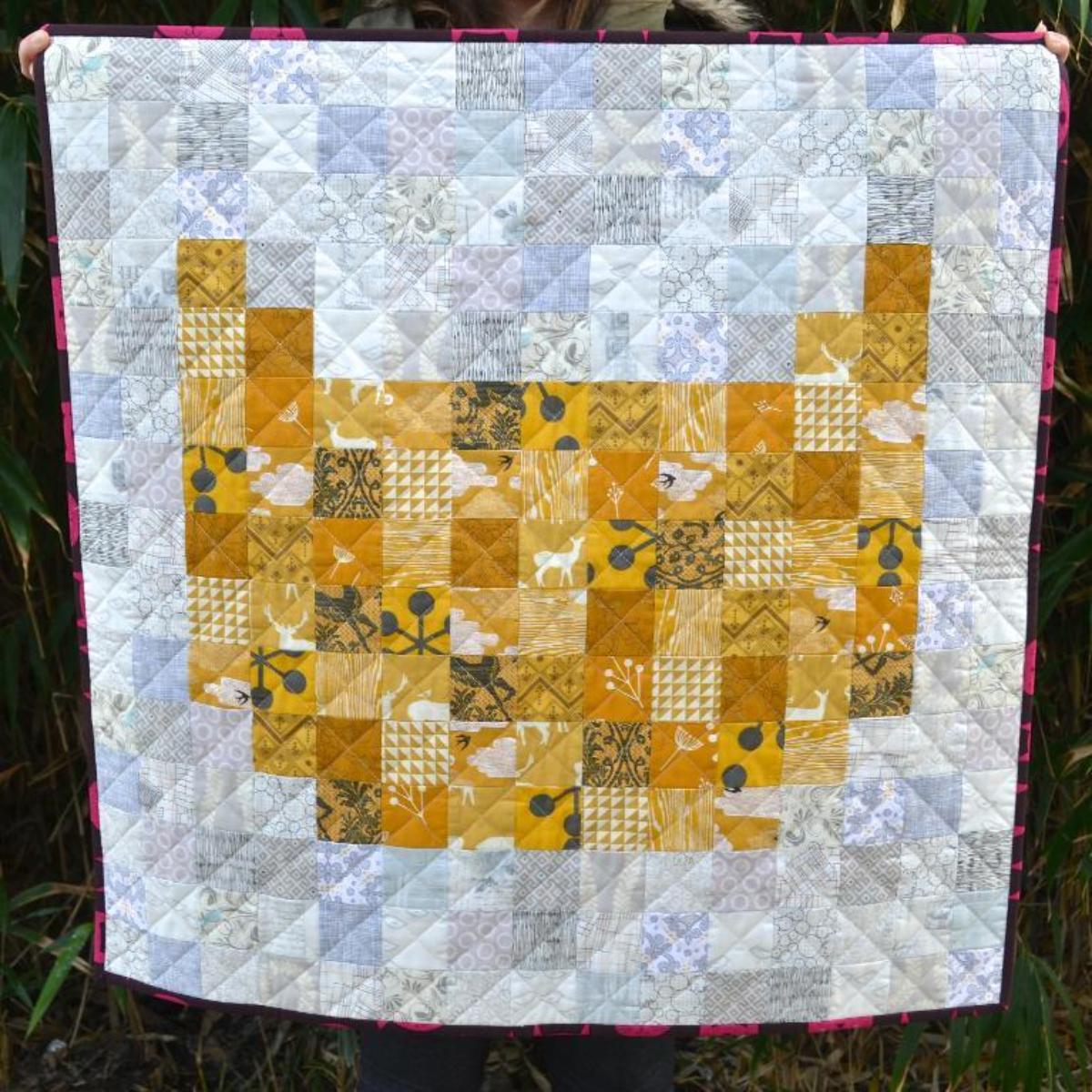 Photo via Craftsy member On the Windy Side Quilts
6. Pixelated Cat Quilt
If grumpy cats aren't your style, the Pixelated Cat Quilt might make you a bit happier. Perfect for precuts, this pattern includes fabric requirements and instructions for 10 different size quilts! It's sweet as is with simple quilting, but could also be embellished with black embroidery floss for whiskers. And the best part? It's free!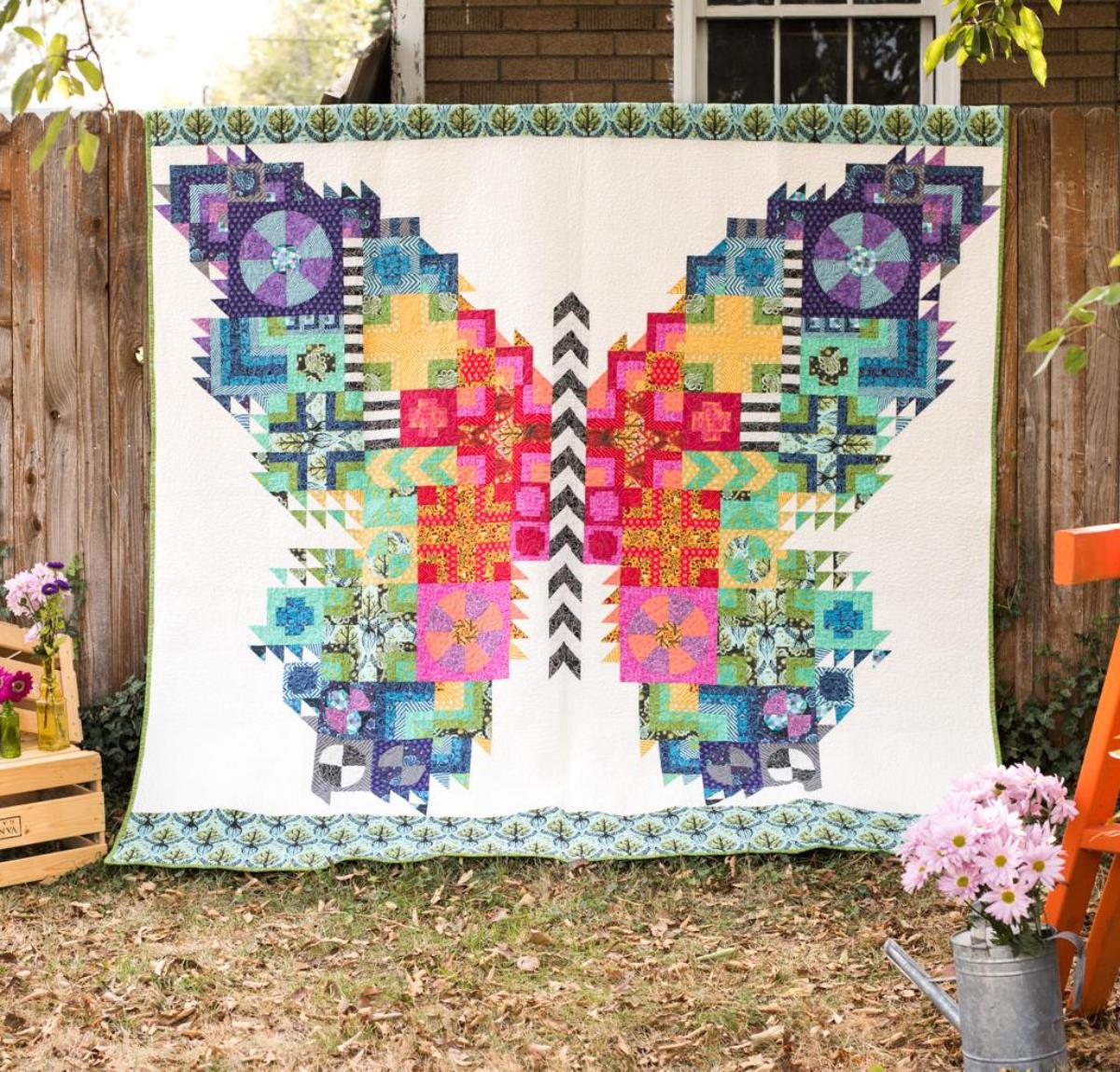 7. Butterfly Quilt Kit
Practice your piecing with this beautiful sampler quilt that you'll actually love when it's done! This kit includes the pattern, a PDF color matching guide, and 12+ yards of Free Spirit True Colors by Tula Pink to make the creation you see here. From half-square triangles to more complex curves, you'll be a piecing expert by the end of this project!