Among the great mysteries of the world: why are they called animal crackers when they're actually cookies? This is a great topic to think about while you prepare this easy animal cracker recipe, and even more enjoyable to ponder with an educational taste test of the finished product.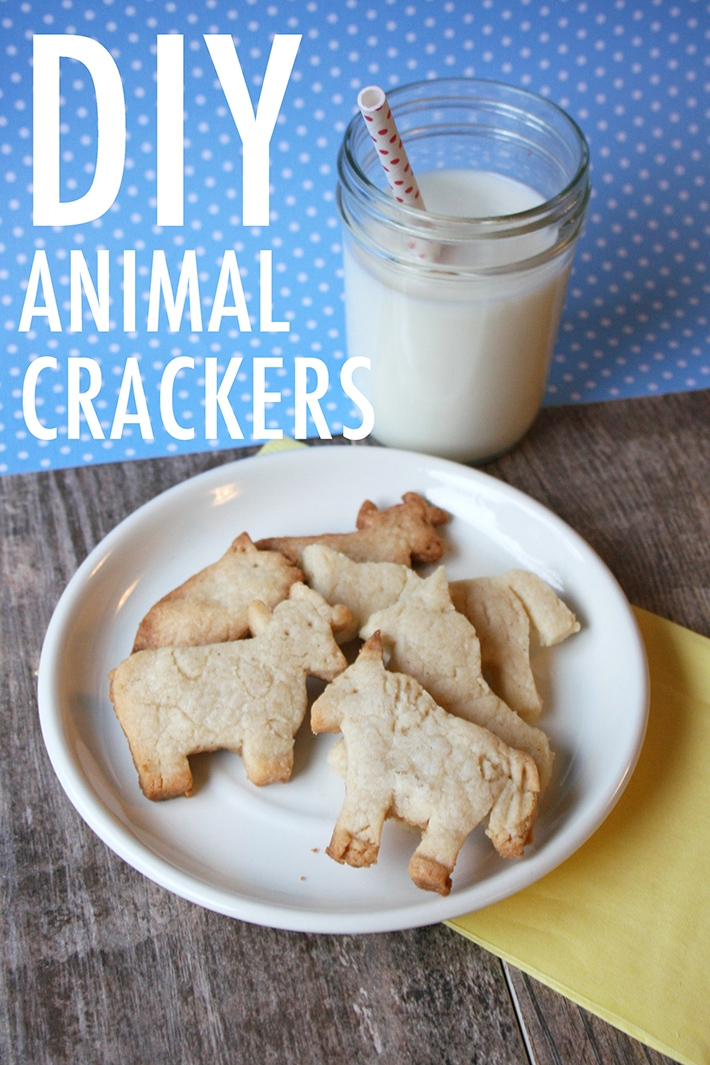 This animal cracker recipe is incredibly easy to put together, and can be made in any shape you'd like, whether it's classic zoo and circus animal shapes, fanciful mystical creatures (unicorn animal cracker, anyone?) or even non-animal shapes of your choosing. 
The finished cookies have a pleasing, vanilla and cinnamon-scented buttery flavor with a light crunch on the edges but tender interior. They make for a fine and nostalgic snack with a glass of milk, or can be incorporated into cake decorating projects for whimsical results.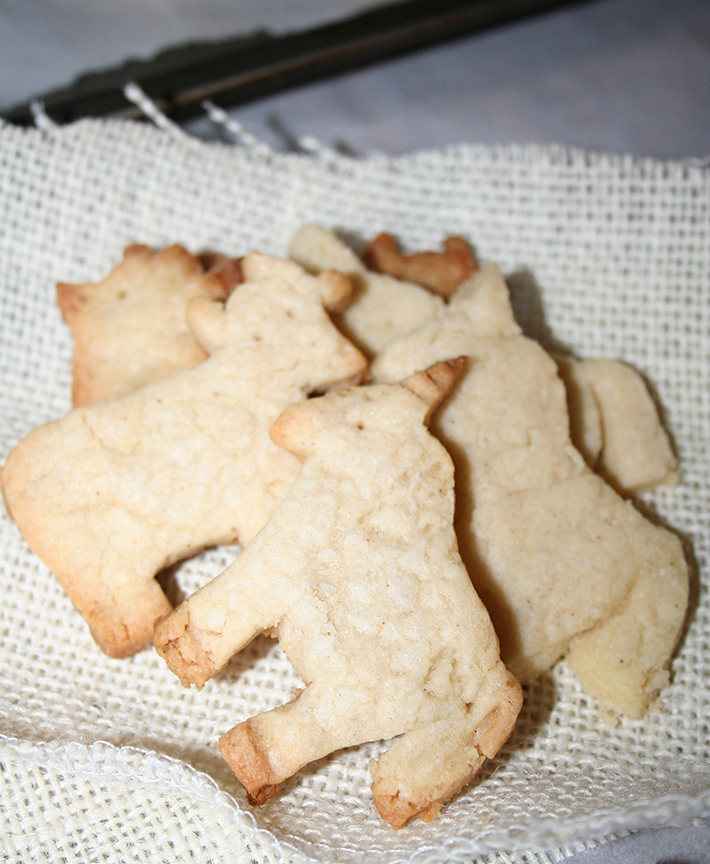 DIY animal cracker recipe
Adapted from The Secret Lives of Baked Goods

Makes about 6 dozen 1-inch cookies 

Ingredients:
2 1⁄2 cups all-purpose flour
1⁄4 teaspoon salt
1 teaspoon baking powder
1⁄8 teaspoon cinnamon
3⁄4 cup (1 1⁄2 sticks) unsalted butter, softened to cool room temperature
1 cup sugar
1 egg
1 1⁄2 teaspoons vanilla extract
Note: International readers may enjoy our handy metric conversion guide.
Step 1:
In a medium bowl, stir together the flour, baking powder, salt and cinnamon. Set aside.
Step 2:
In the bowl of a stand mixer fitted with the paddle attachment, cream the butter and sugar on medium speed until light and fluffy, 3 to 5 minutes. Add the egg and vanilla, stirring until combined.
Add the flour mixture in 3 additions, mixing after each addition just until incorporated. Scrape down the sides of the bowl as needed.

Step 3:
Form the dough into two discs and wrap well with plastic; refrigerate for at least 2 hours or overnight. Chilling the dough will ensure that the shapes hold once cut out and that the dough will not spread too much during baking.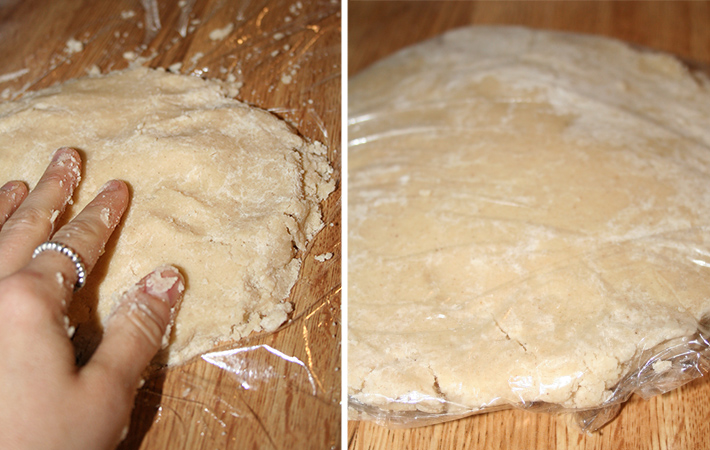 Step 4:
Line 2 baking sheets with parchment paper and set aside. Allow the cookie dough to warm just slightly at room temperature before rolling it. On a floured work surface, use a floured rolling pin to roll the dough to about 1⁄4-inch thick.
Cut the dough using small animal-shaped cutters, or create stencils of animal silhouettes (easy to find online with an image search!) and cut them out manually. Using a metal spatula, transfer the cookies to the prepared baking sheets. Gather up the dough scraps and re-roll to make more cookies. Leave a small amount of room around each cookie to allow for spreading.
If desired, you can use toothpicks to enhance the details on the animals, or add faces.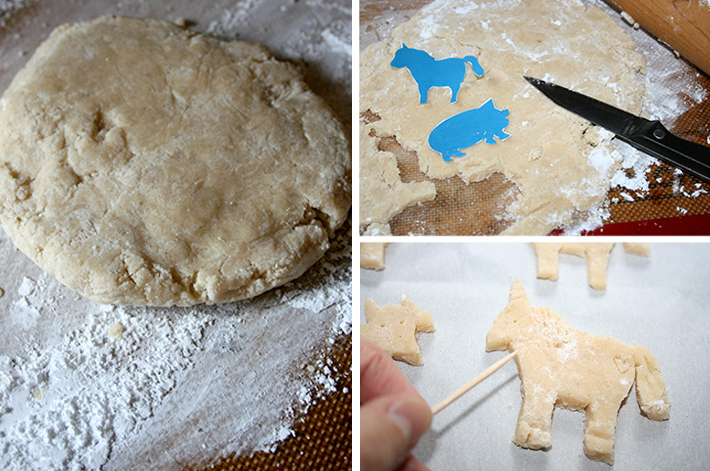 Step 5:
Let the cookies chill (on the baking sheets) in the refrigerator for 30 minutes before baking. This will ensure even further that the dough retains any details you've added. Preheat the oven to 350 F.
Step 6:
Bake for 10 to 15 minutes, or until firm, just lightly brown on the edges, and with a dull finish on top. Let cool on the pan for several minutes, then transfer to a flat surface (they may fall through a wire rack) to cool completely. Store the cookies in an airtight container for up to 7 days.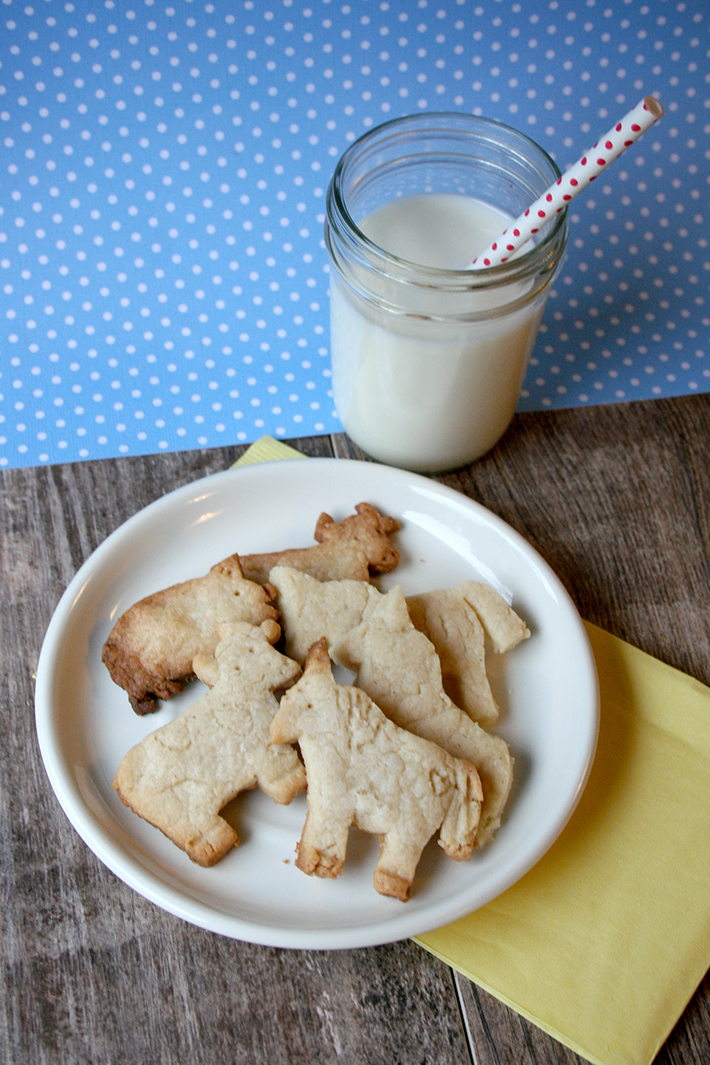 Recipe variation: frosted animal crackers
For a festive variation, either brush the animal crackers with a confectioners' sugar glaze or coat with melted white chocolate and add nonpareil sprinkles on top.