It's so tempting to arrive at the party with just a bottle of wine in your hand. But you're a knitter! Why not arrive with a hand-knit gift instead? Don't worry, I'm not talking about knitting your hostess a sweater. Keep the project small and if you can save money by using up yarn scraps you already have, even better!
You can also make hostess gifts ahead of time. Then, when party time comes, just break it out and bring it to the party. You can make the gift extra special by attaching a homemade with love gift tag — a lovely free printable for customizing your handcrafted gifts!
Ready to impress your hostess? Show off those knitting skills by toting one of these handmade projects to your next party.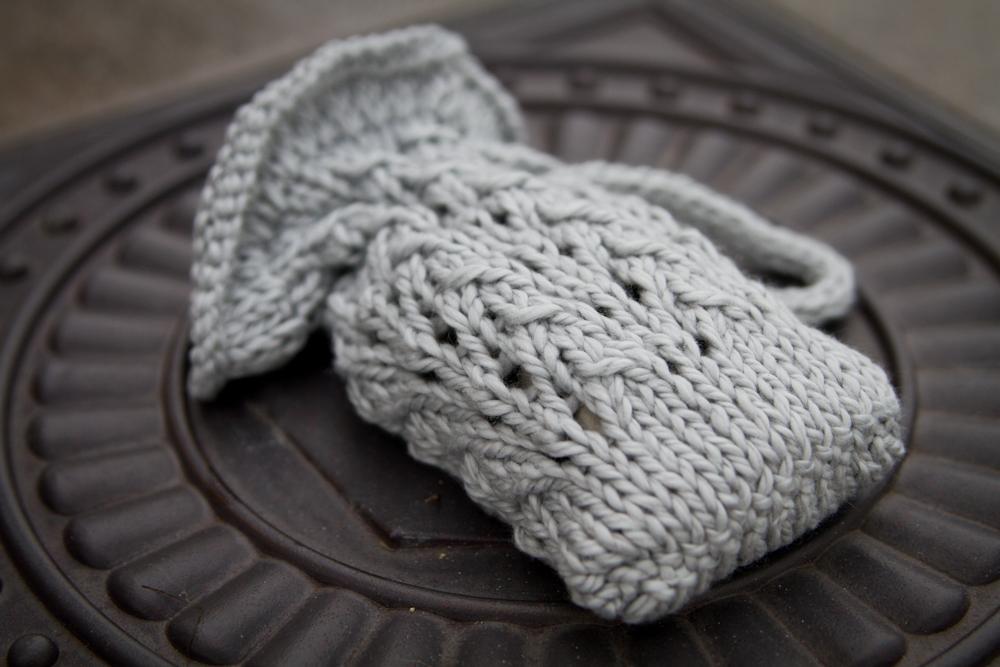 Photo via Craftsy member saragresbach
Soap sachet
One of my crafty friends once gave me a sachet for my birthday, and it's been incredibly useful to me over the years. This knitted sachet holds soap in the tub or shower, but you could also present this gift with herbs inside. Lavender is one of my favorites, but choose whatever scent you think your host will love.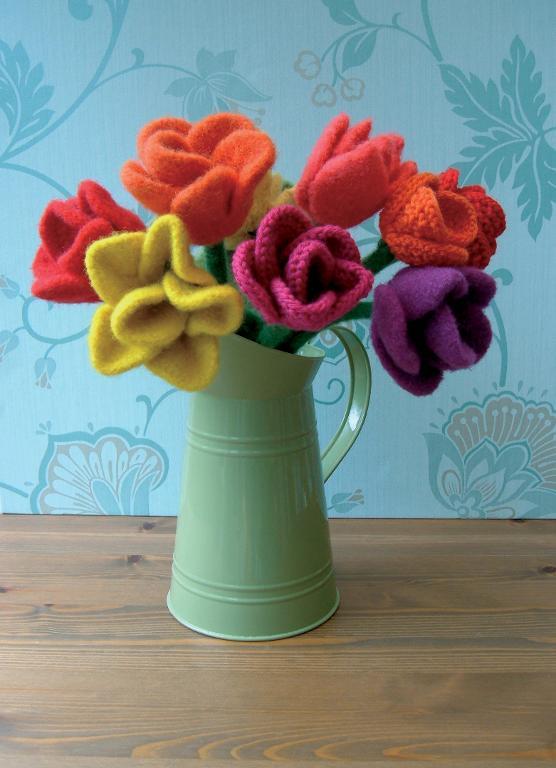 Photo via Craftsy member nicola3498654
Tulip bouquet
Fresh flowers are nice, but they don't last long. These knitted tulips will last forever! This is a great project to use up those scrap yarns, making it inexpensive. Knit as many flowers as you have time for. If you can't fill a vase, just tie a few flowers together and let the hostess decide how she'd like to display them.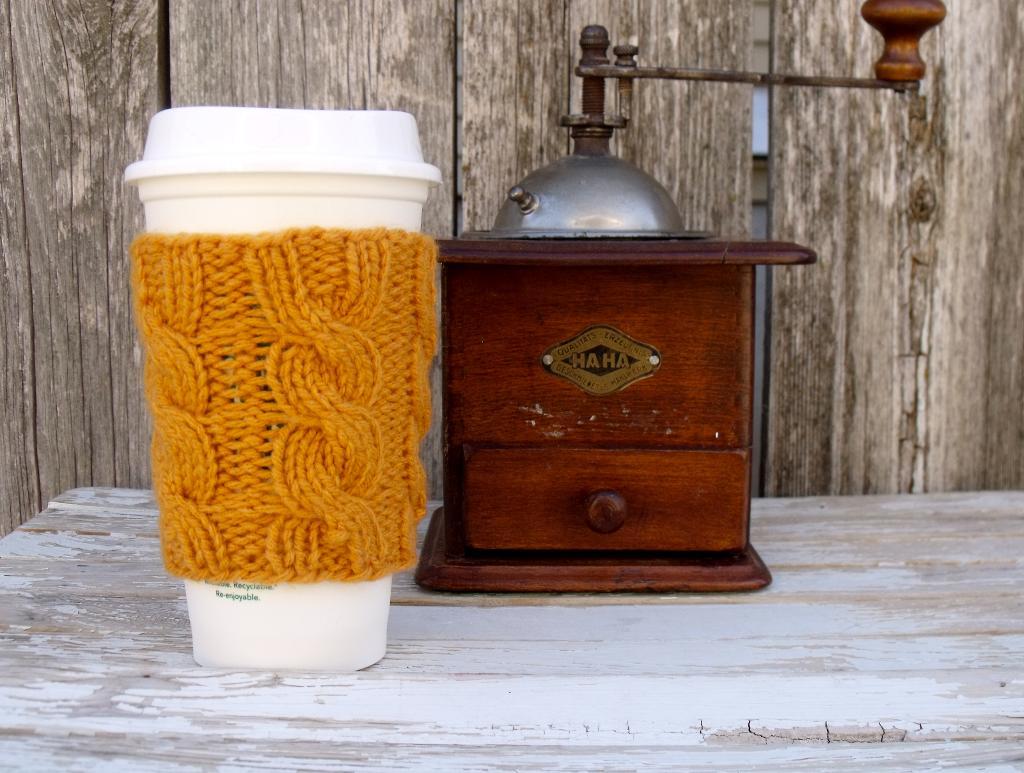 Photo via Craftsy member Beatknits
Cabled coffee cozy
Coffee cozies are at the top of my list when it's time to knit a gift. This cabled cozy is sure to show off your knitting skills. Break out those yarn scraps and see if there's a color in there that your hostess loves.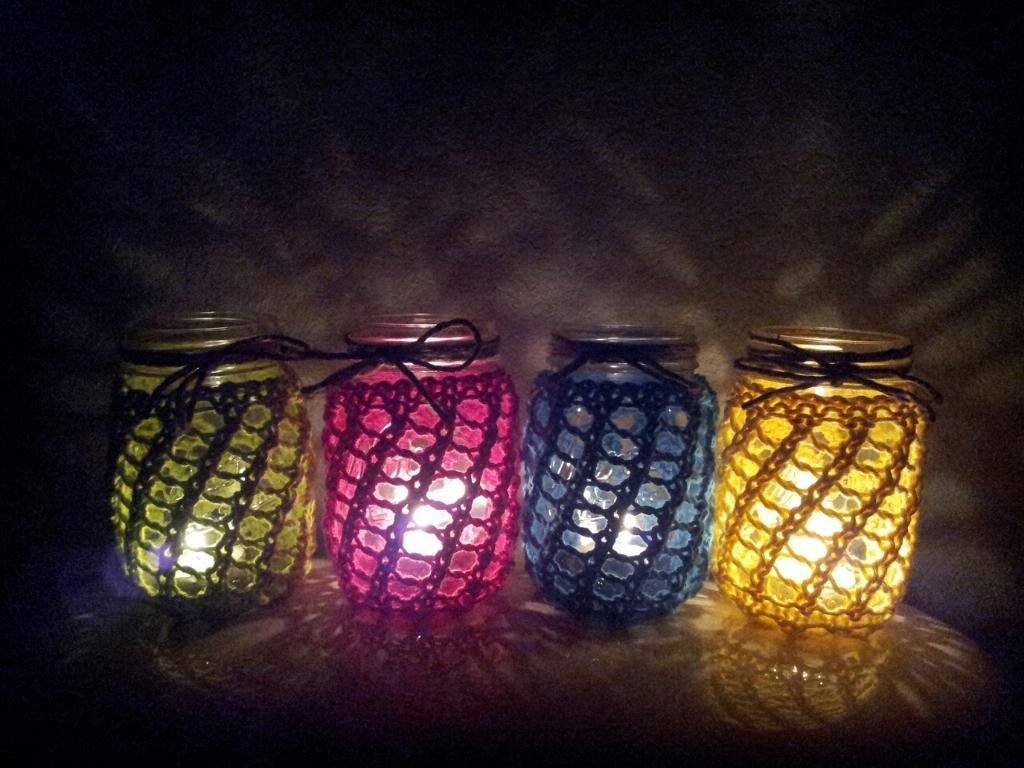 Photo via Craftsy member kjohnbenn
Fishnet Mason jar cozies
Jars are a home decor lifesaver for most of us. Knit up these pretty jar covers, then slip them over one of the jars you have hanging around your kitchen. Your hostess can use them for anything from utensil holders at the party to storage and party lights.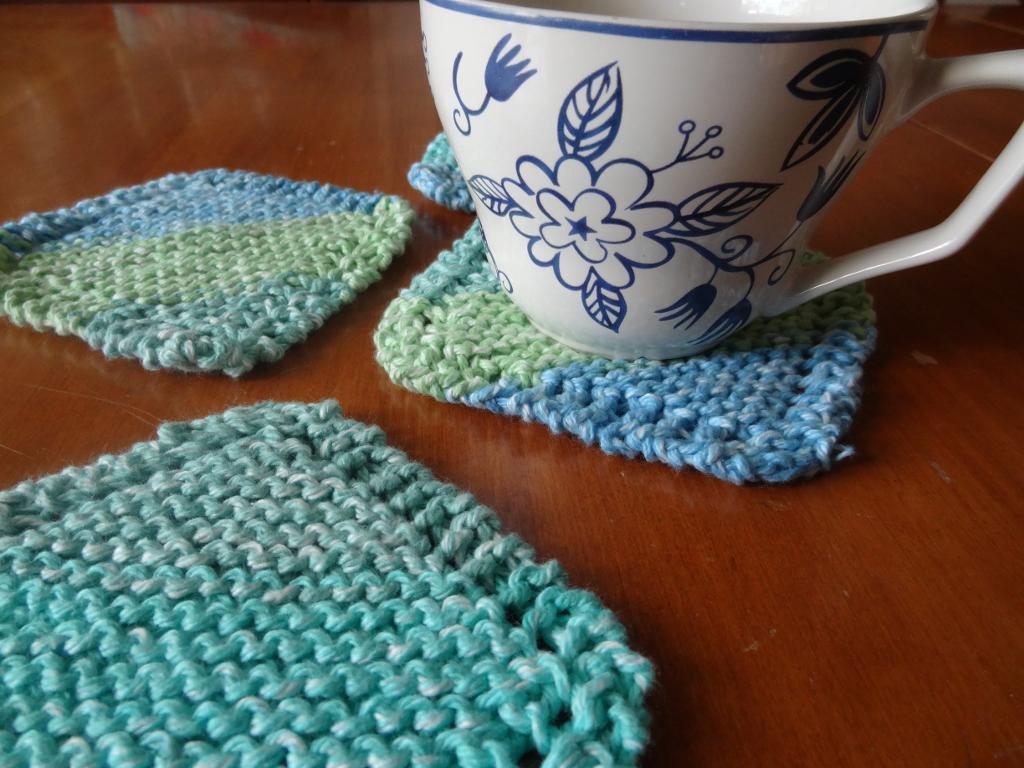 Photo via Craftsy member beth.shib2390740
Simple coasters
These coasters are so easy, you could knit them in your sleep (Wouldn't that be awesome?). Another great project for using scrap yarns, you can mix and match the colors on these to match your hostess's decor. Not sure what colors she prefers? Stick with neutrals to be safe.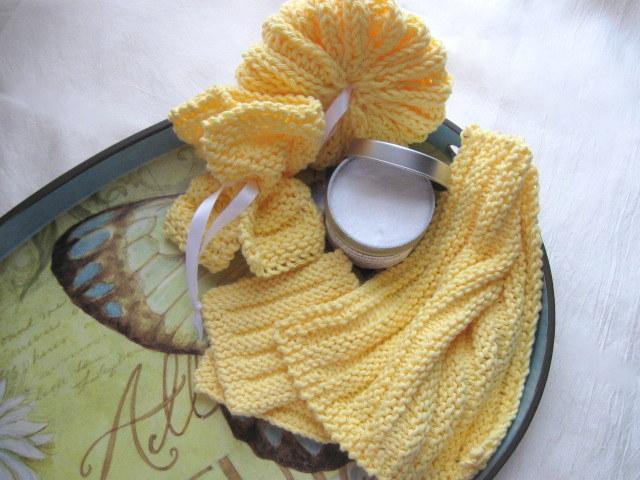 Photo via Craftsy member Lori_R
Ribbly spa set
Most hostesses are in serious need of relaxation post party. Make relaxation even more enjoyable with this serene spa set that includes a washcloth, face scrubbie, bath scrubbie and bath puff. You'll want to use one of your softest cotton yarns for this one.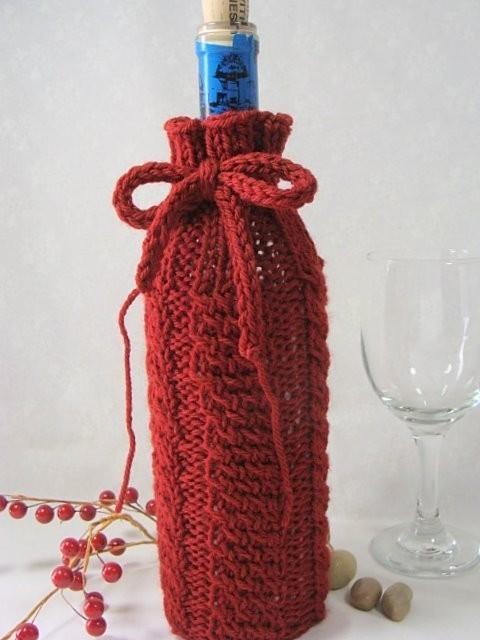 Photo via Craftsy member ValeriesGallery
Knit wine bottle cozy
If you insist on bringing that traditional bottle of wine (hey, nothing wrong with that!), you can still add a handmade touch to it. Wrap it safely in this wine bottle cozy when you tote it to the party. Your hostess can put it on display in the kitchen over unopened wine bottles, or just upcycle it and take it to the next party.
Speaking of gifts, gift-giving season will be here before you can click your knitting needles together. Why not get a head start? I'm finding tons of inspiration in Laura Nelkin's newest class, Design Your Own Cowl. Once you start designing, you'll never have to give the same cowl twice again.
What kinds of gifts do you give your party hostess?