You have conquered basic fill designs, personalized an item or two with a name or a monogram, and stitched up some in-the-hoop projects. Ready to advance your embroidery to the next level? We'll show you how with a selection of advanced embroidery techniques that are sure to become part of your embroidery bucket list!
1. Appliqué
A Bag for My Lion Friend via Bluprint member DeCoy Tigerpaw
Although it may look complicated, appliqué is quite easy to accomplish with today's modern embroidery machines. The designs stitch out in sequence. Placement stitches show where the appliqué fabric goes, more stitches to tack the fabric down, a quick trim and the design finishes up with stitching around the edges. 
Bluprint member DeCoy Tigerpaw had great fun with color while creating this tote bag in the Machine Embroidered Appliqué class with JoAnn Connolly.
2. Cutwork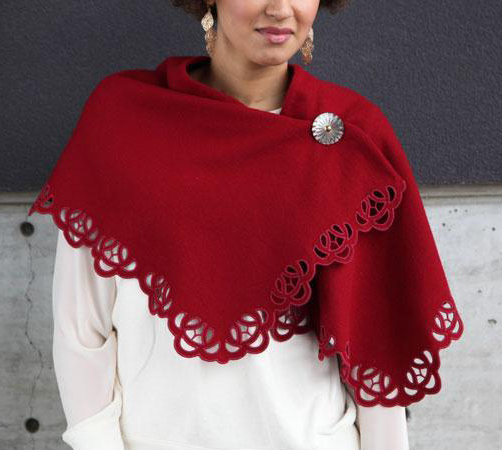 Cutwork Wrap via Bluprint instructor Evy Hawkins in Machine Embroidered Cutwork
Cutwork is a lot like appliqué but instead of adding fabric to the embroidery, you cut it away. Embroidery designs are digitized in such a way that stitches show where to cut and then finish edges, usually with satin stitching.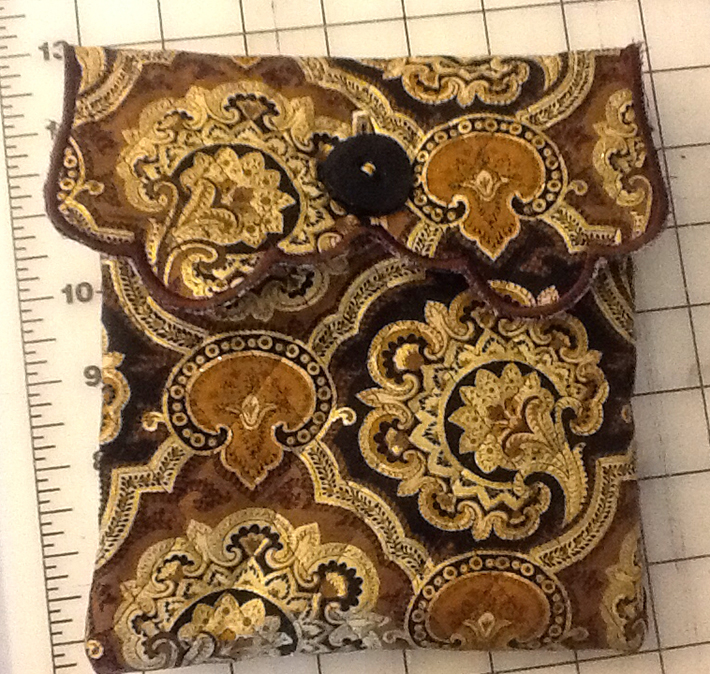 Cute New Bag for My Kindle Voyage via Bluprint member shannhill2270477
Openwork is not the only way to create cutwork. When Bluprint member shannhill2270477 took Evy's Hawkins' class Machine Embroidered Cutwork, she created this lovely, scalloped-edge bag. "It is so easy and it's tons of fun to make.
I made it in a couple of hours, which is good for me because I'm slow." — shanhill said.
3. Quilting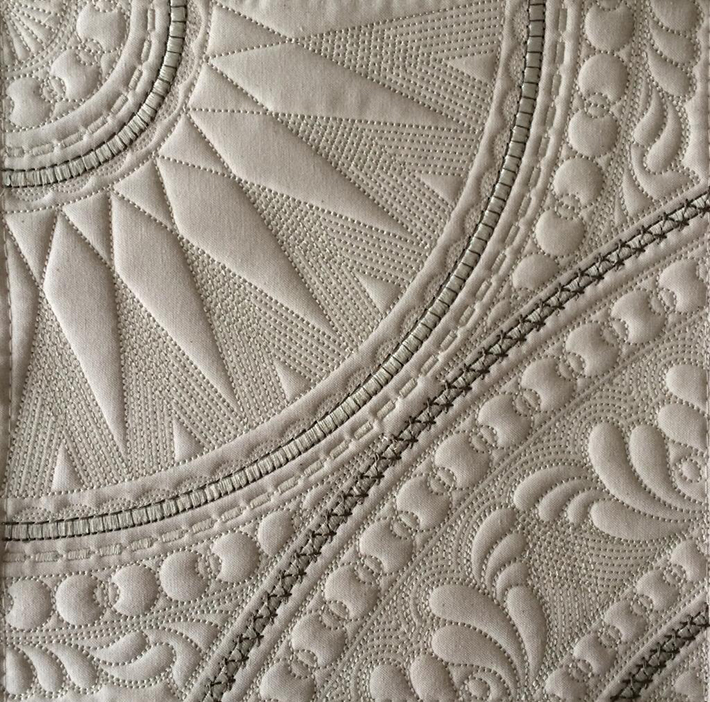 My First Embroidered Quilt Block via Bluprint member Miss Cara
Can you believe that Bluprint member Miss Cara had never embroidered before she created this exquisite quilt block? She attributes Hope Yoder, instructor of Machine Embroidered Lace Classics, with giving her the tools and confidence she needed.
"This class taught everything from hooping, stabilizer, software, embroidering, and aligning. I watched all of the lessons and it gave me the confidence to use the embroidery machine. These quilt blocks are all a practice so I can move onto more intricate things." — Miss Cara
4. Creative editing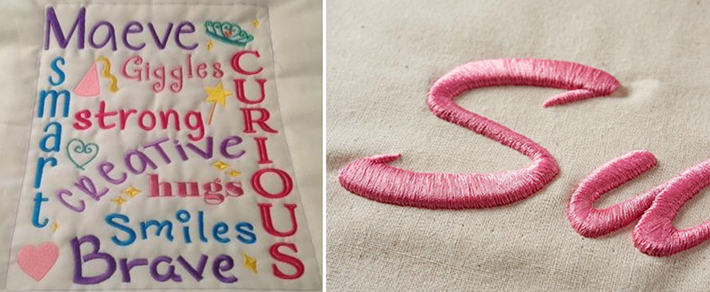 Subway for Maeve via Bluprint member Heather See
It's just a matter of time until you want to change things up a bit. Often, that means making editing existing designs and combining designs in your embroidery "stash." In the class Editing Essentials: Professional Lettering Techniques with Deborah Jones, Bluprint member Heather See took existing fonts purchased from Designs by JuJu and created this adorable subway art (left) for her 4-year-old granddaughter. The class also featured embroidering on foam (right) for three-dimensional fonts.
5. Multiple hooping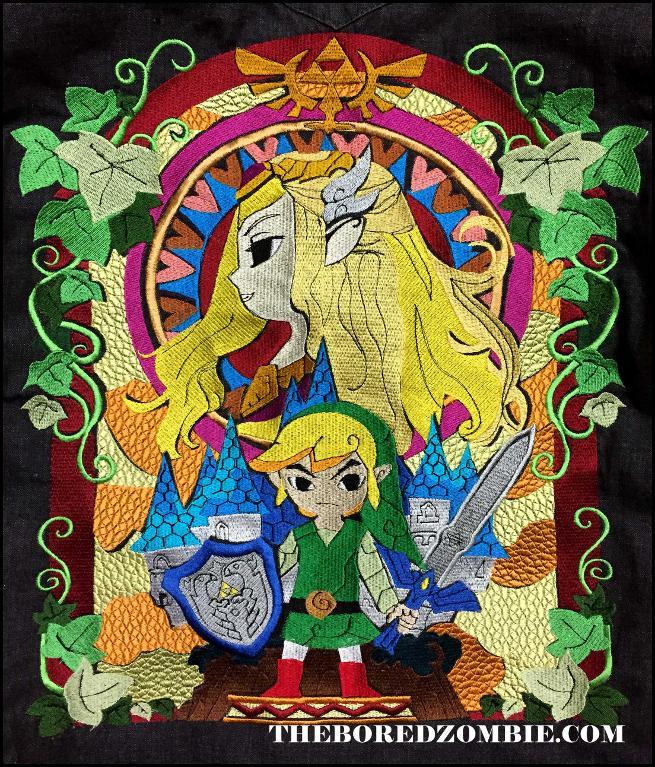 Zelda Stained Glass Fan Art via Bluprint member TheBoredZombie
The idea of hooping multiple times can be terrifying to even the most seasoned embroiderer. That didn't stop Bluprint member TheBoredZombie. After taking Penny-Muncaster Jewell's class, Editing Essentials: Splitting & Aligning Designs, she's practically a pro and used what she learned to create her own technique.
"There are over 250K stitches and 21 hoopings for this project. There were many times this project was doomed to fail, but I pressed on and made it work!" — TheBoredZombie
What advanced techniques are on your embroidery bucket list?
Start your home embroidery business today!
Learn the day-to-day business basics you need to lay out a solid foundation for success in 7 online video lessons.Enroll Now »