Improve your acrylic portraits as you build your painting skills with this new, free Bluprint guide. Your guide includes all the tutorials, tips and tricks you need to make portraits less intimidating and more fun!
Download the FREE PDF guide, Painting Realistic Portraits in Acrylic, and refer to it anytime and anywhere. Available exclusively from Bluprint, this guide was written by illustrators Jessie Oleson Moore and Sara Barnes.
Download Now »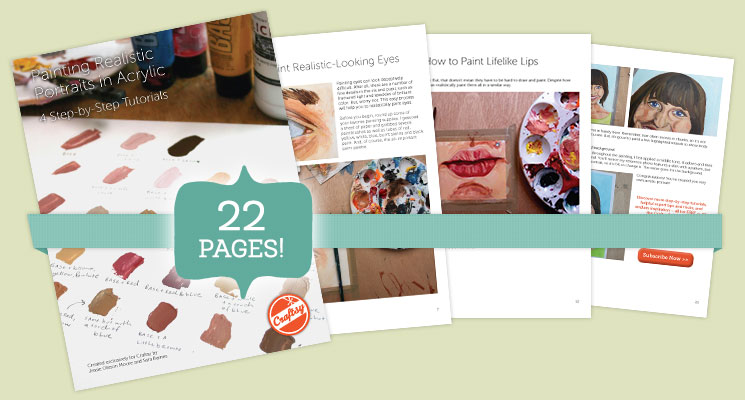 Achieve better results on every portrait you paint!
Whether you print out this downloadable guide or read it on your computer, tablet or phone, you're sure to take away some valuable tidbits that will improve your portraits.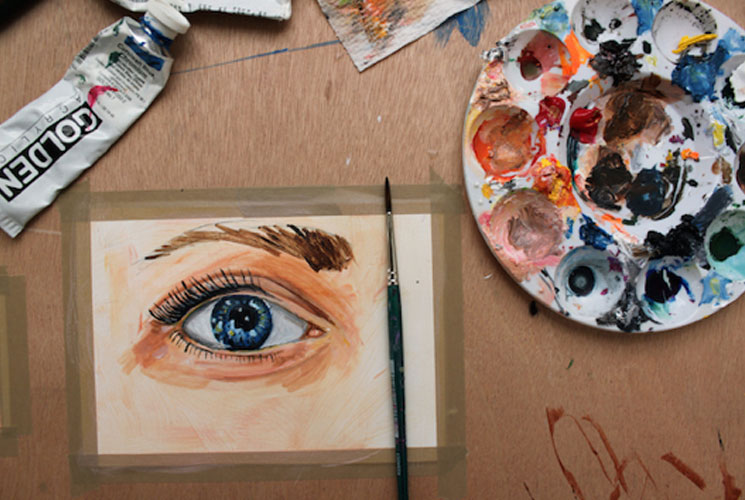 Here's what you'll learn:
How to mix the skin tones you need for your portrait
How to paint breathtaking, realistic-looking eyes
How to paint lifelike lips that seem to pop off the page
How to paint a portrait from start to finish in just five steps
Plus, you can take your acrylic painting skills even further with Bluprint's selection of online video classes taught by experts: Acrylic Color Mixing Made Easy and Acrylic Painter's Toolbox are great places to start!