It's every fiber artist's worst nightmare. You purchase a gorgeous fleece and begin the washing process and you get distracted and by the time you remember the fleece — it's been completely felted. Or, you put some wool in the dyepot and your child has a meltdown and by the time you come back to the kitchen, all that simmering has felted your fiber.
Felted your wool? Here's ideas for what you can do!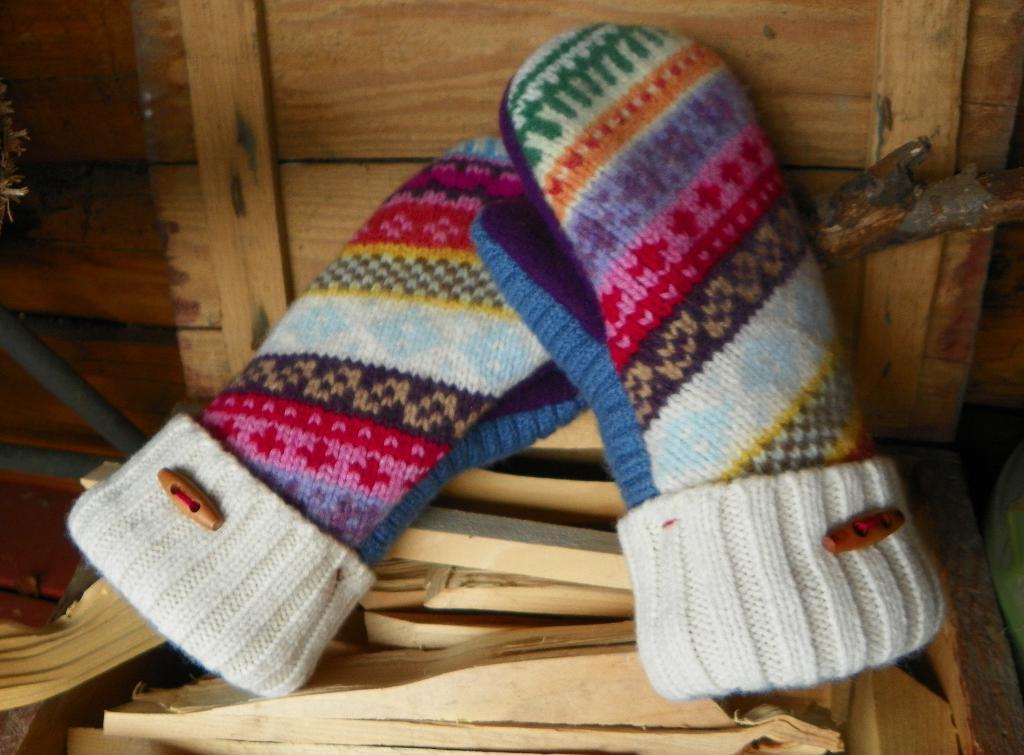 Felted Wool Mitten pattern from Craftsy member Sherri Noel
Accidentally felted wool is a perfect opportunity for creativity — let's learn something new! Here is a list of fun ideas and projects for your felted wool. Keep in mind these are suggestions for the wool you have felted. Note that not all these suggestions will work for every type of wool.

Wool Dreadlocks by TheLovelyWoods on Etsy
Idea #1: Wool dreadlocks
If you've accidentally felted wool top in the dyepot, try finishing the felting process by making wool dreadlocks! For step-by-step instructions, search YouTube for "how to make wool dreadlocks" and continue the process shown in a video.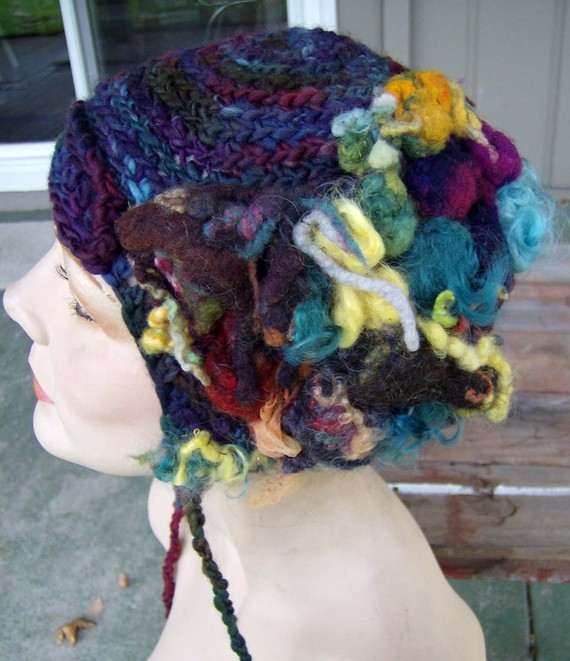 Freeform Crochet Hat by Girl with a Hook on Etsy
Idea #2: Try a freeform project
My friend Heather from Girl with a Hook takes scraps of wool yarn and bits of wool fiber and felts them in her washing machine to attach to her crochet hats. Here's an example of one of the hats she's embellished with felted wool bits.
If you've felted a wool fleece in the washing machine, try dyeing it and running it thru your washing machine again to create fun bobbles and nubs to use in knitwear and jewelry!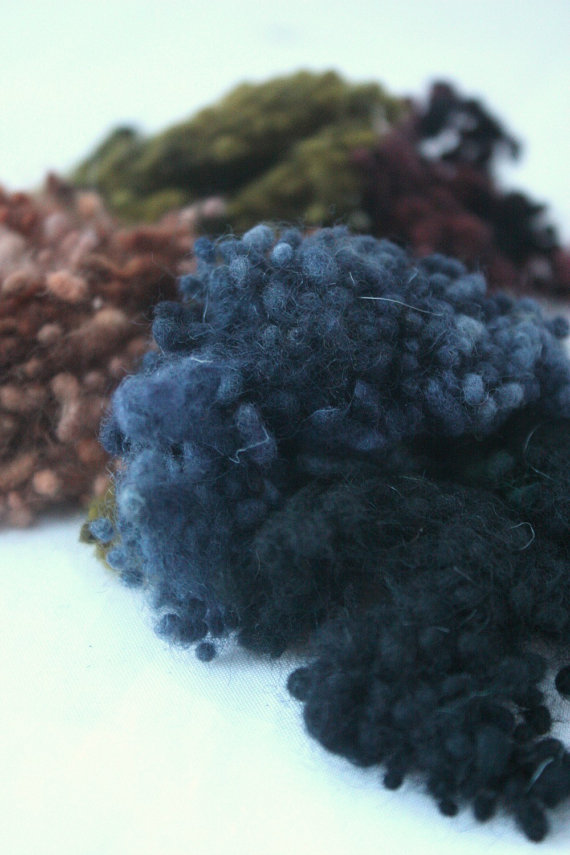 Wool neps via Etsy member TheSpunMonkey
Idea #3: Play with texture!
You can also cut the felted wool into pieces and create wool neps. Fiber artists often use these bits of wool in their handspun yarn. They put the neps thru their drum carder to add texture to art yarns. Consider giving the neps to a friend who spins art yarn if you wouldn't use them yourself.
Felted Dragon via Craftsy instructor Sheila Zachariae
Idea #4: Become a sculptor.
Needlefelting is a unique craft that uses wool top to create sculptures. You could try using lightly felted wool top as part of a sculpture, or use the felted wool as a interior to a larger sculpture that you cover with non felted wool.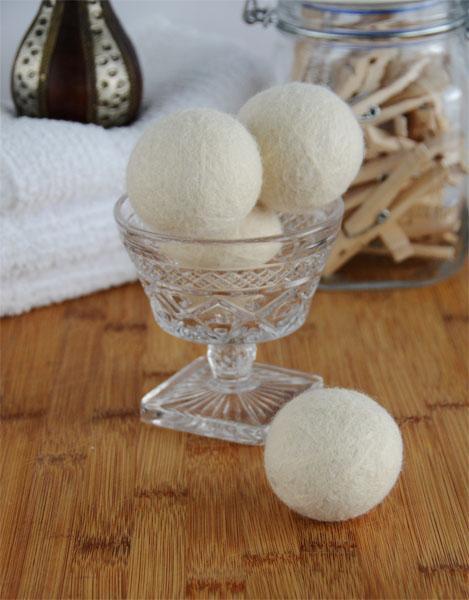 Felted wool dryer balls via Craftsy instructor Sugar Pie Chic
For something more practical you can make wool dryer balls with felted wool! Use your felted wool as the interior of the ball and cover with non-felted wool. These dryer balls reduce static cling and help your clothes dry more efficiently. You can also add a drop of essential oil to these balls as an alternative to dryer sheets.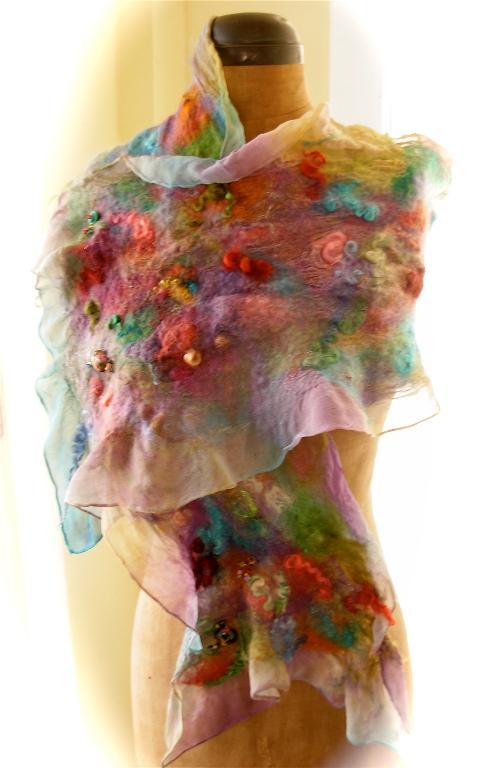 Nuno Felt Scarf via Craftsy member dalis
If you've felted a fleece in the wash, and it's made of longwool or is partially felted, you might be able to turn it into a wearable accessory!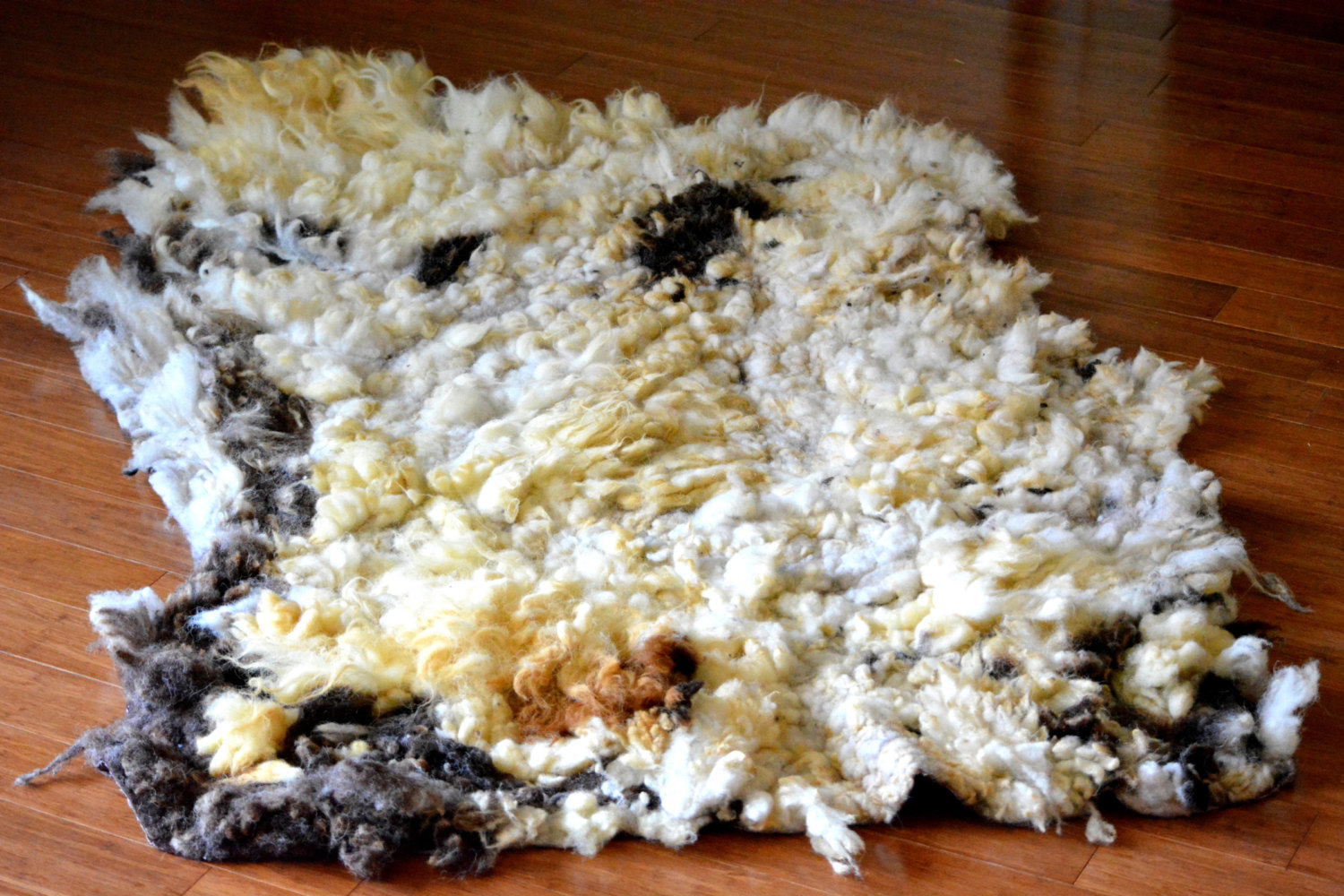 Photo via HandiCraftKate on Etsy
You can turn a felted fleece into a vegan throw rug by felting the back of it and sewing up the empty holes with embroidery thread, or using needle felting techniques to strengthen weak points in the rug. Here is an rug to inspire you by HandiCraftKate.
So next time you accidentally felt wool in your washing machine or in the dyepot, I hope the above project ideas inspire you to try something new and turn your matted mess of fiber into something beautiful!