Decorating the nursery for a new baby is an enjoyable task for new parents. For a quilter, it can be especially fun! Imagine all of the lovely patchwork items that can sewn especially for the little one on the way.
Here are 8 beautiful patterns and projects that will inspire you to sew up a quilted nursery.
Even if you aren't expecting, any of these projects would make a beautiful handmade gift! Be sure to click on the photos and links for more information.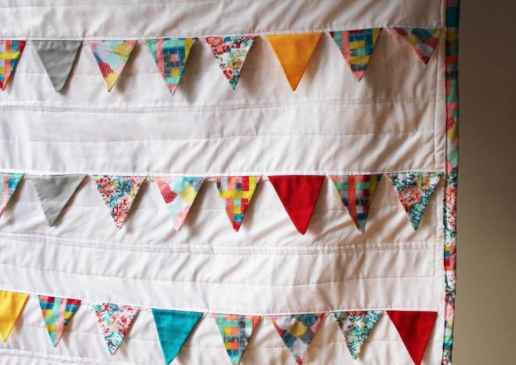 Are you a fan of flags or bunting? Then you have to try this quilt pattern! Fly the Flag by Aunt Cookie is a three dimensional quilt that lets the flags sway in the breeze, encouraging little hands to play. These flags are versatile and can easily be personalized to the new mother's taste.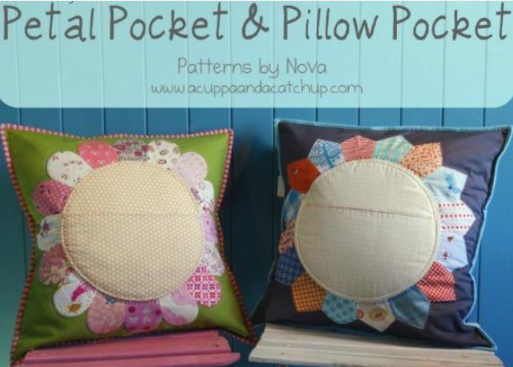 Pull out your scraps or leftover charms to create these charming pillows! The Petal Pocket and Pillow Pocket pattern by Nova Flitter is fun twist on the classic Dresden block. These pillows have a hidden, quilted, and lined pocket in their centers; perfect for holding a storybook, teddy bear, secret notes, and little treasures.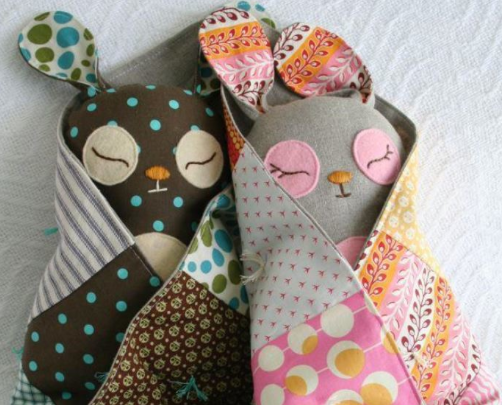 In the Baby Binky Bunny pattern, Larissa Holland shows you how to make a 15" baby bunny in a cloth diaper along with a 14 x 18" patchwork blanket for the bunny to snuggle with. The pattern includes directions on how to make the bunny sleeping or awake, boy or girl. There is some space on the back to personalize the bunny with embroidery!
Have you ever wanted to make a soft rag quilt, blanket or lovey but just didn't know how? Check out Rag Quilt Instructions from Faith of Fresh Lemon Quilts. These quilts are incredibly cuddly and well loved by little ones, especially when they are backed with minky. If you are a brand new quilter, this is the perfect pattern to start on.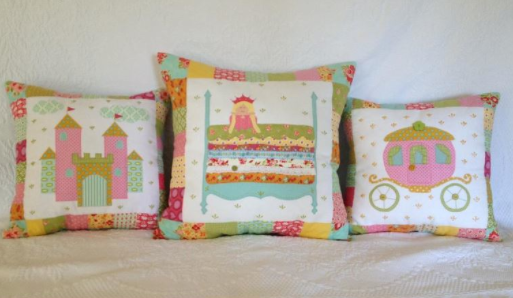 Add a splash of color and a bit of whimsy to baby girl's room with the 3 Princess Pillows set, a pattern by The Freckled Pear. Machine piecing and appliqué work hand in hand to create a castle, Princess and the Pea, and Cinderella's carriage.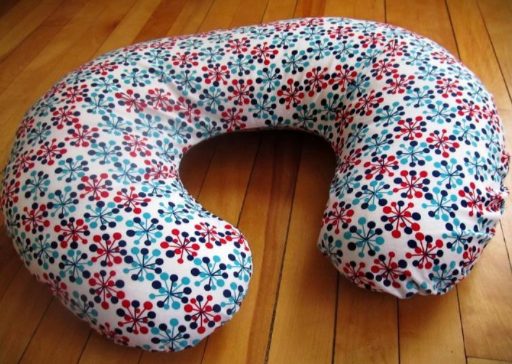 Change out your boring nursing pillow cover for something fun and fresh! The Nursing Pillow Cover pattern by Aunrea will show you how to create your own cover out of your favorite fabrics.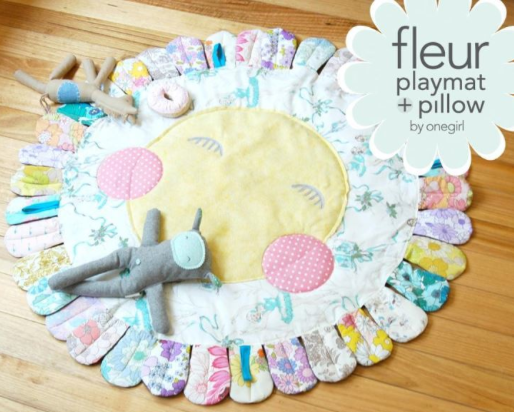 To make your own sweet and functional playmat, check out the Fleur Playmat and Pillow pattern by Leslie Keating. Handy loops for toys and padding make it ideal for new baby. Also included in the pattern are directions to make a coordinating flower accent pillow.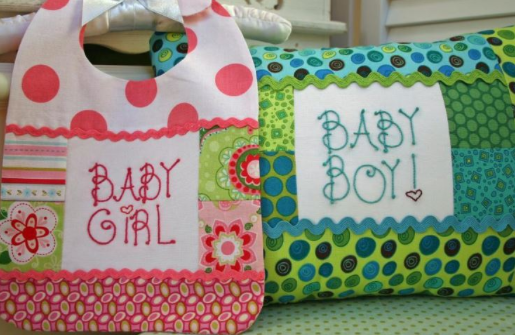 Bibs are essential– so why not make them cute? Happy Stitches is a fun baby bib pattern by Back in Bloom. Instructions are included for two types of bibs, embroidery patterns, and an accent pillow. Embroidery diagrams for the brand new stitcher are also included! If you aren't into embroidery, simply replace the solid fabric with another print.
To get even more ideas for any nursery check out the online Bluprint class Sew Little: Nursery Design.
Do you enjoy sewing for babies? What is your favorite handmade item to gift to a new mom?