Most knitters love knitting socks, but they tend to forget about other types of footwear, like slippers! When you feel a chill creeping up your toes, try whipping up one of these slipper patterns.
Bluprint has a lot of different slipper patterns to choose from, whether you like yours fashionable or functional, pretty or plain.
Start knitting now and make sure you keep the finished pair handy. You're going to need them before you know it.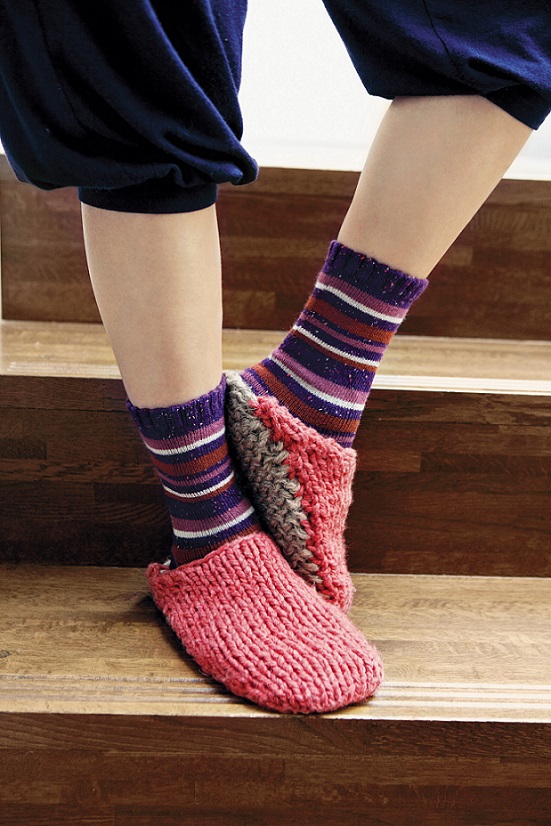 Photo via STC Craft
House Clogs
We're super psyched to offer you a free knitting pattern from Katie Startzman's new book The Knitted Slipper Book. (You'll definitely want to check out the trailer for the book. It's unbelievably adorable!) Katie suggests whipping up several of these clogs for house guests — but of course, a couple of pairs for yourself would be nice, too.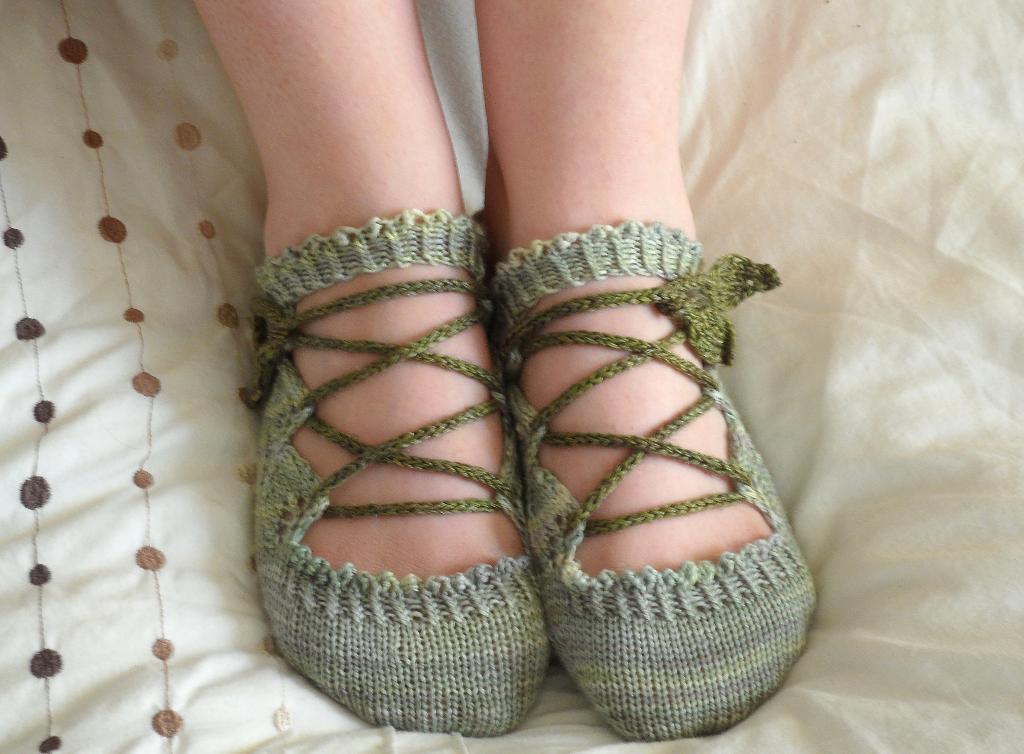 Photo via Bluprint member Joy Gerhardt Designs
Elven Slippers
If you're not looking for a crazy amount of warmth, these toe-up slippers are the pattern for you. I love the criss-crosses in the center that end with a little leaf. Because they don't require much yarn — one skein should do it — this is a great time to use one of those luxury yarns you've been hanging onto.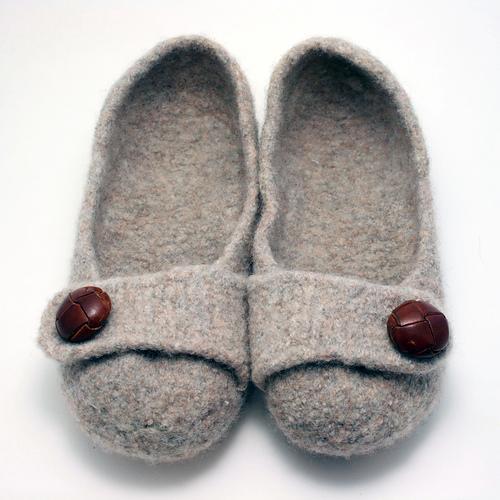 Photo via Bluprint member French Press Knits
Felted Slippers
These slippers look more like a shoe than a sock, but they'll certainly keep your toes toasty. Knit them up with a larger knitting needle, then let the washing machine magically felt them into a warm piece of fabric. Anti-slip bottoms keep you from slip-sliding all over the place when you wear them.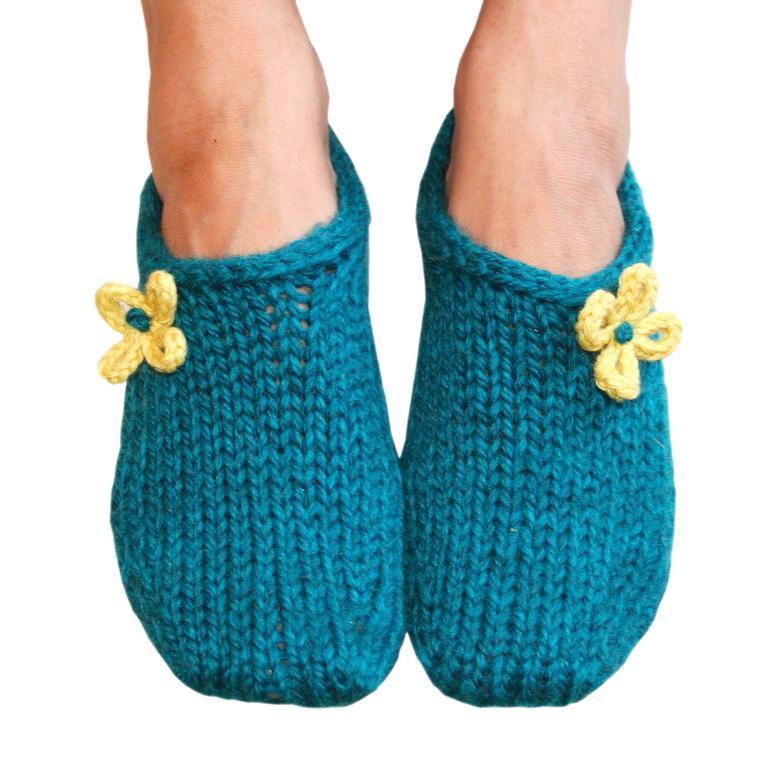 Photo via Bluprint member Amanda Lilley Designs
Two Hour Toe-Up Slippers
Need to make a gift in a hurry? These slippers are worked with bulky yarn or two strands of worsted-weight yarn held together. The flower embellishment is optional, just in case you're making these for a man.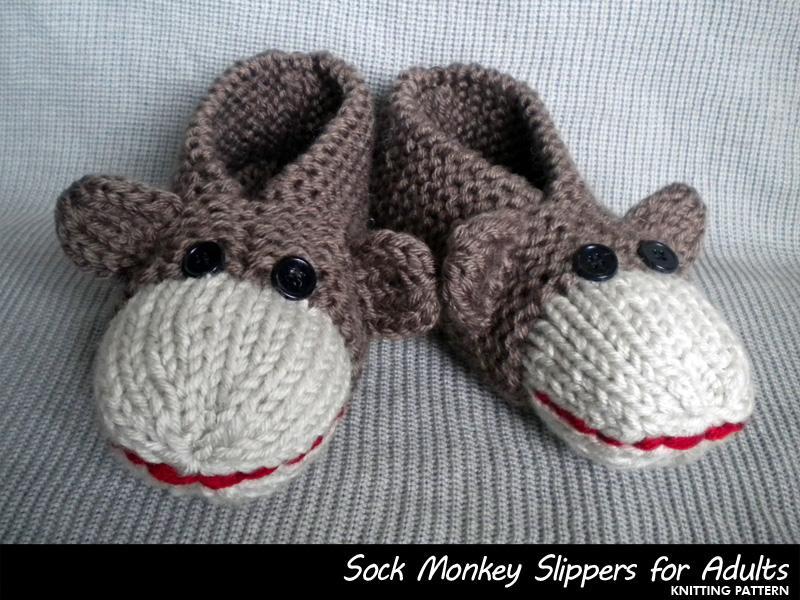 Photo via Bluprint member Aunt Janet's Designs
Sock Monkey Slippers
What good's a slipper when you can't have any fun with it? Double-pointed needle haters, rejoice. These slippers are knit flat, so you can knit them on any pair of needles. Add some buttons from your stash and you'll be ready to slip into these right away.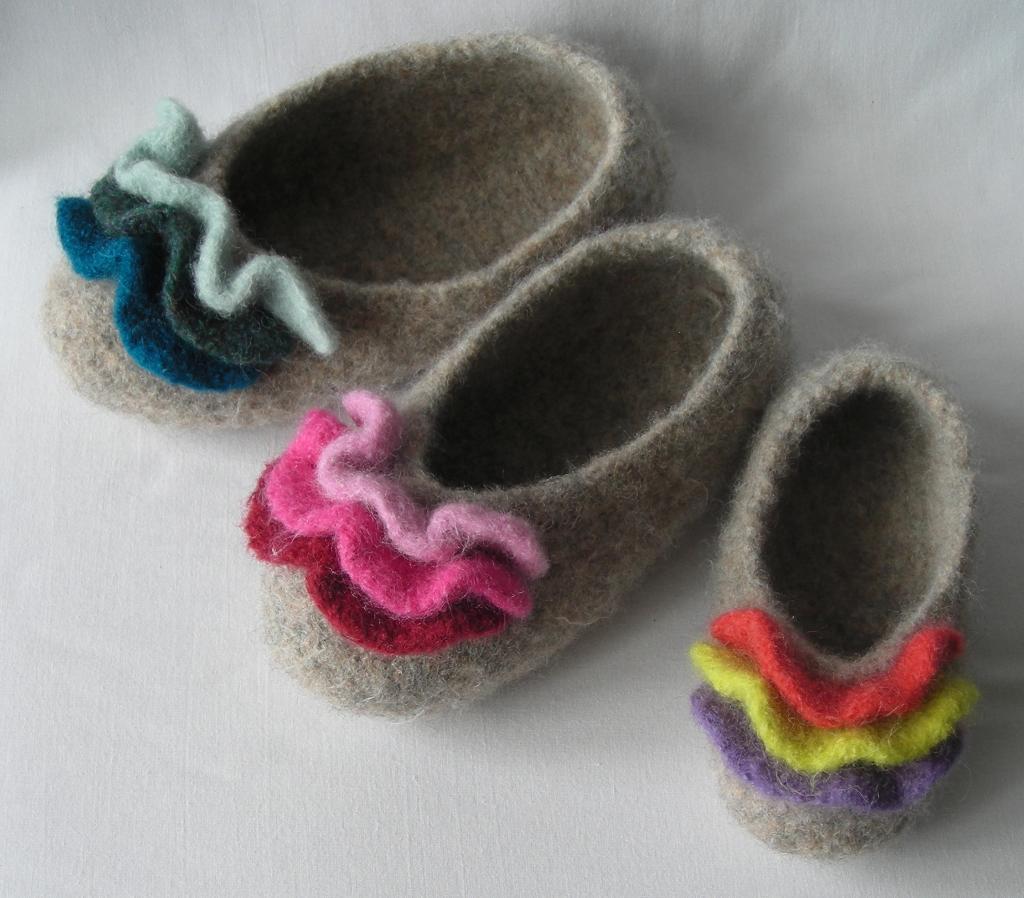 Photo via Bluprint member Lavender Hill Knits
Ruffle Toe Slippers
These slippers provide a lot of different options so you can knit them for a range of tastes. Knit the ruffle in all your favorite colors, or just go with a completely solid-colored slipper.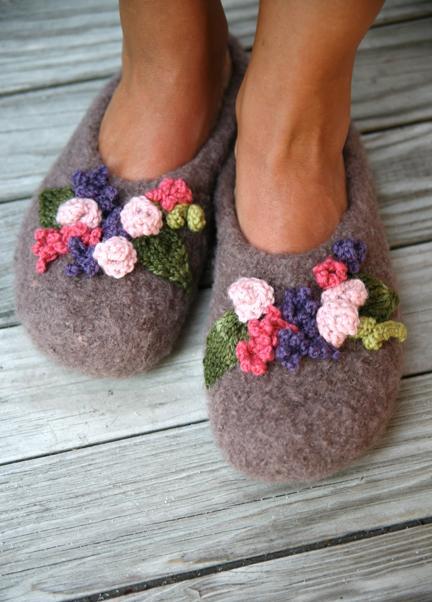 Photo via Bluprint member Dolce Handknits
Mabel Slippers
These slippers can look different depending on how you embellish them. Remember that felting can vary from yarn to yarn, so do a little test swatch with the wool you're planning to use to make sure you don't make slippers that are too tight or too loose.
Learn to Knit More Footwear!
Join the FREE 2016 Knit-Along, where you'll make three kinds of socks with popular instructor Lucy Neatby.Enroll Now »