'Tis the season for stitching up some quilted Christmas ornaments to adorn your tree or to give as handmade gifts to friends and family. Simply gather up some scrap fabrics and decorative ribbons and use these simple-to-sew Christmas ornament quilting and sewing patterns to make handmade holiday decor that's sure to be enjoyed year after year!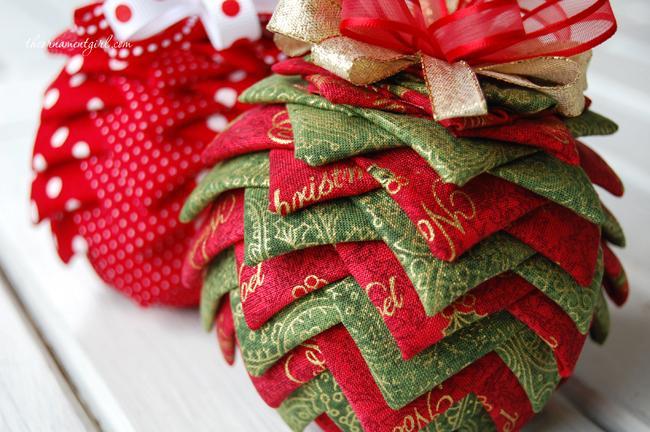 Photo via Bluprint member ornamentgirl
Quilted pine cone ornaments
The pattern for these lovely quilted pine cones utilizes a neat folded fabric technique and includes a bonus tutorial on how to make a ribbon bow and hanger. A 3″ Styrofoam ball is required to make these quilted pine cones.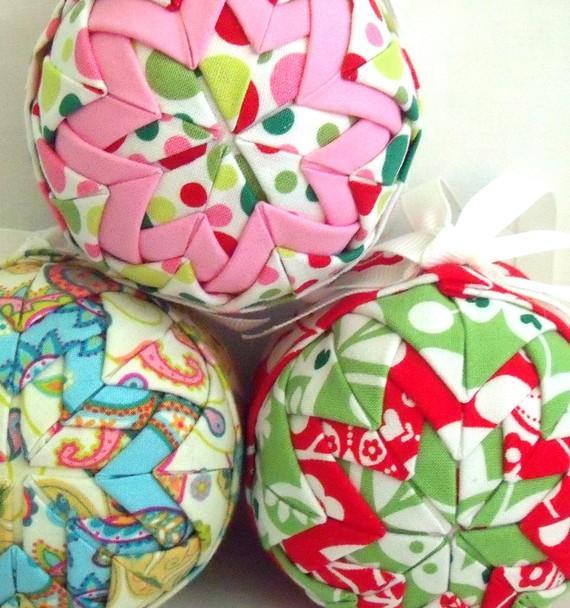 Photo via Bluprint member Cosmic Girl
Christmas ball ornaments
Bluprint member Cosmic Girl designed this fun pattern for a simple Christmas ball, which also requires a Styrofoam ball center. The pattern features step-by-step instructions and photos detailing how this quilted Christmas ornament comes together. While the Christmas ball has the look of a quilted piece, the pattern actually involves no sewing.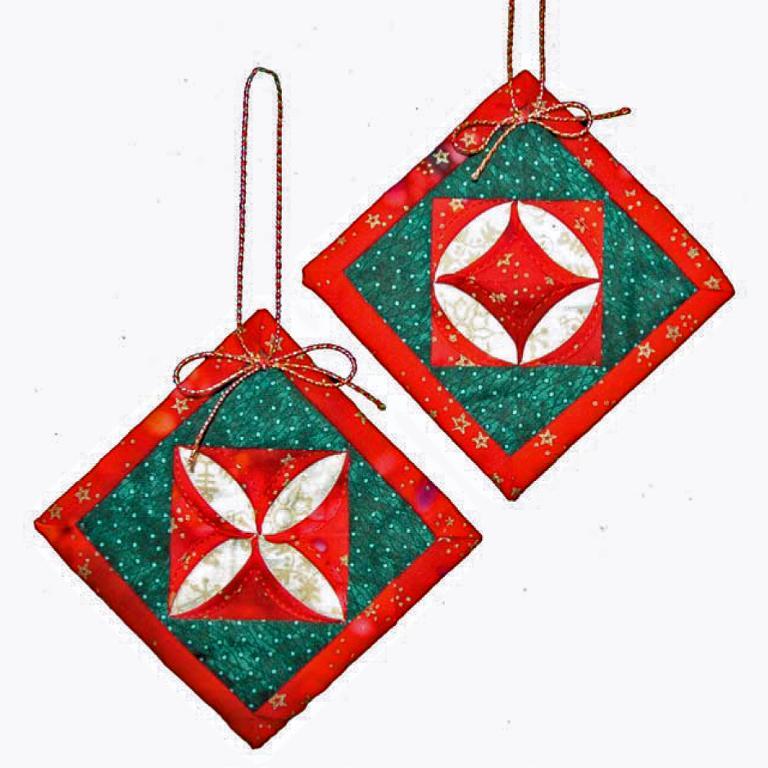 Photo via Bluprint member Shelley's Studio
Cathedral Window Christmas Ornament
This two sided Cathedral Window Ornament uses the Machine Stitched Cathedral Window technique developed in 1997 by Shelley Swanland. This fun little Ornament is quick to make and will make a wonderful addition to your Christmas Tree.
Get the pattern »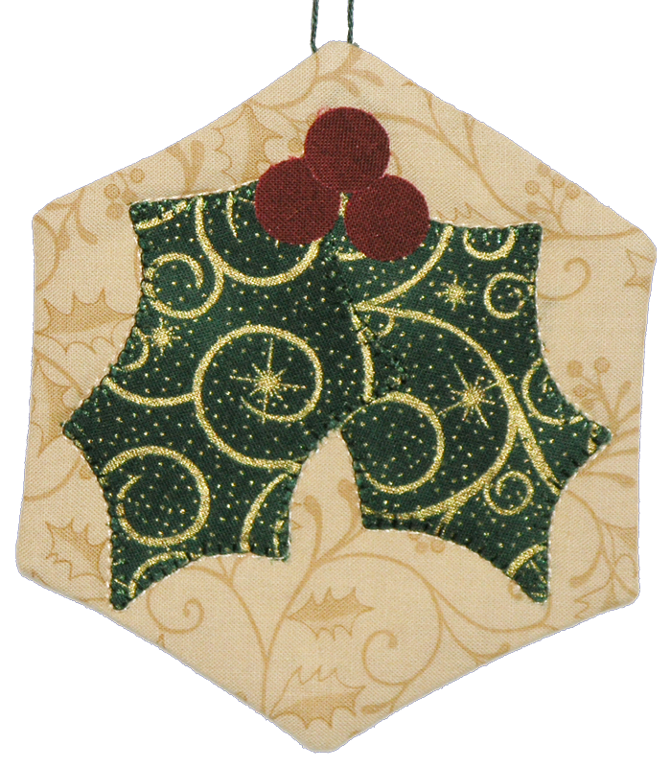 Photo via Bluprint member Sew Many Blocks
Holly ornament
Need a quick handmade gift? Make this easy, festive holly ornament for family, friends and ornament exchange parties. This ornament is fast to make, approximately two hours, and is great for using up scraps of holiday fabric.

This pattern is AccuQuilt GO! friendly but can also be completed with traditional rotary cutting techniques with the included templates.

Don't get frazzled during the busy holiday season, make some ahead and enjoy the holidays.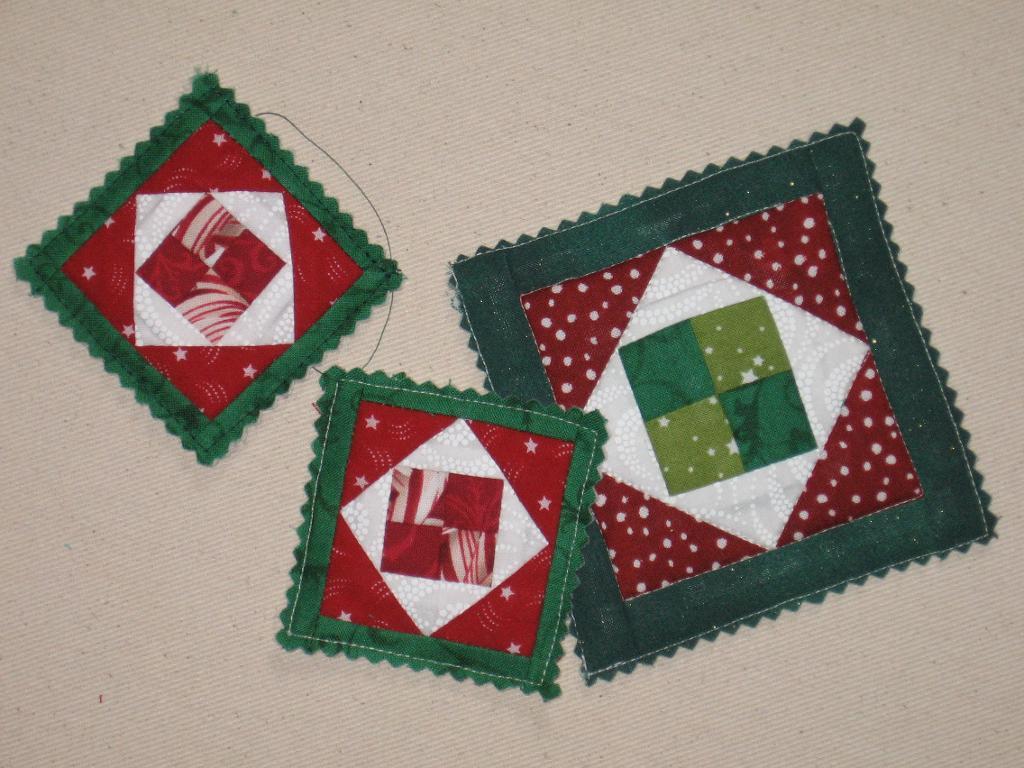 Photo via Bluprint member Canuck Quilter Designs
Ridiculously tiny ornaments
Quilt blocks are always cuter when they are smaller, but don't think smaller means harder!! Surprisingly, you won't need to cut tiny little triangles or squares to make this dainty miniature quilt block.

You'll use a clever method to turn two 2″ squares into two dainty 4-patches (you'll use just one per ornament), and straight borders and stitch-and-flip to complete the setting triangles.

Use the 2 3/4″ size to trim your tree or as decorative tags for gift giving or move up a size to make festive 4″ coasters.
Get the FREE pattern »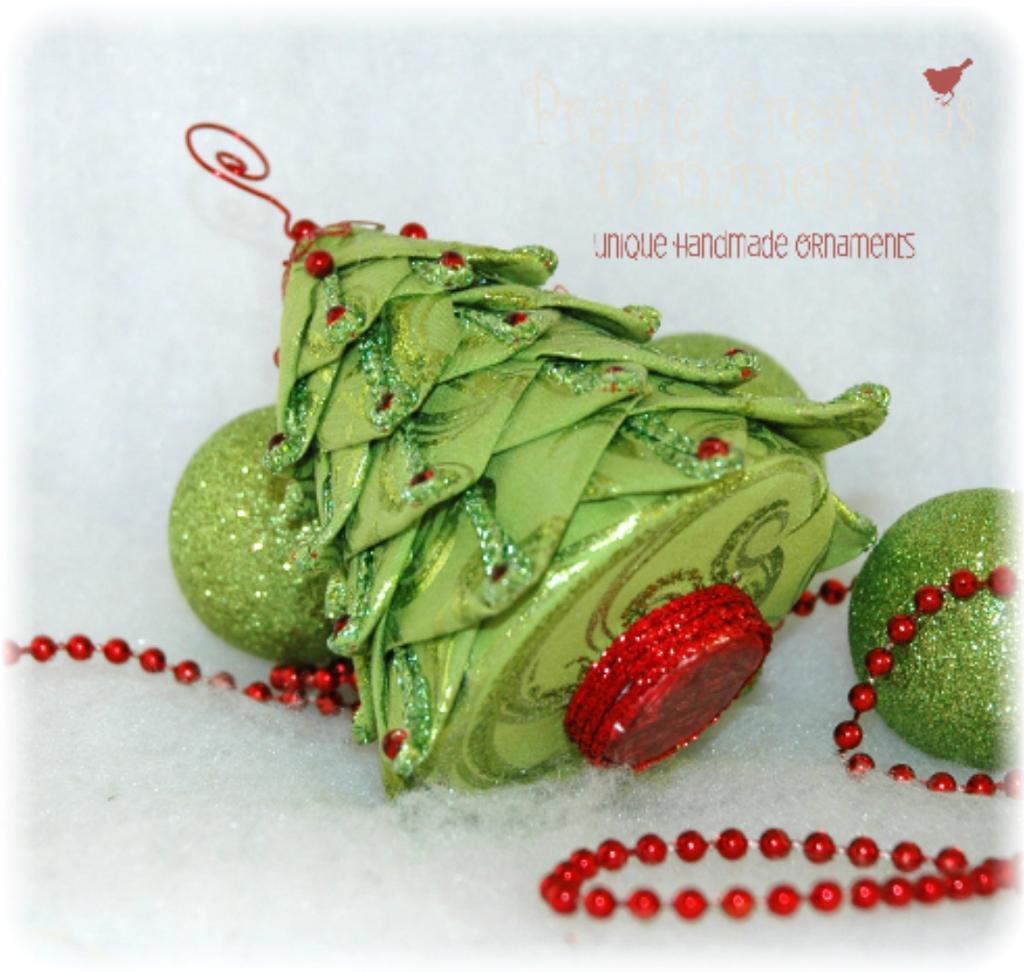 Photo via Bluprint member Prairie Creations Ornaments
Quilted wired ribbon tree ornament
This adorable tree shaped ornament will make a great addition to your holiday decor. It can be either hung as an ornament or will stand on its own as a shelf sitter or part of a tablescape.

This pattern is fully illustrated with step by step instructions to make the tree ornament pictured.

I have included as much detail as possible, but if you have any questions at all, please contact me thru my blog/website: http//www.prairiecreationsornaments.com.

I have kits available with this pattern in my Etsy Shop: www.etsy.com/shop/myprairiecreations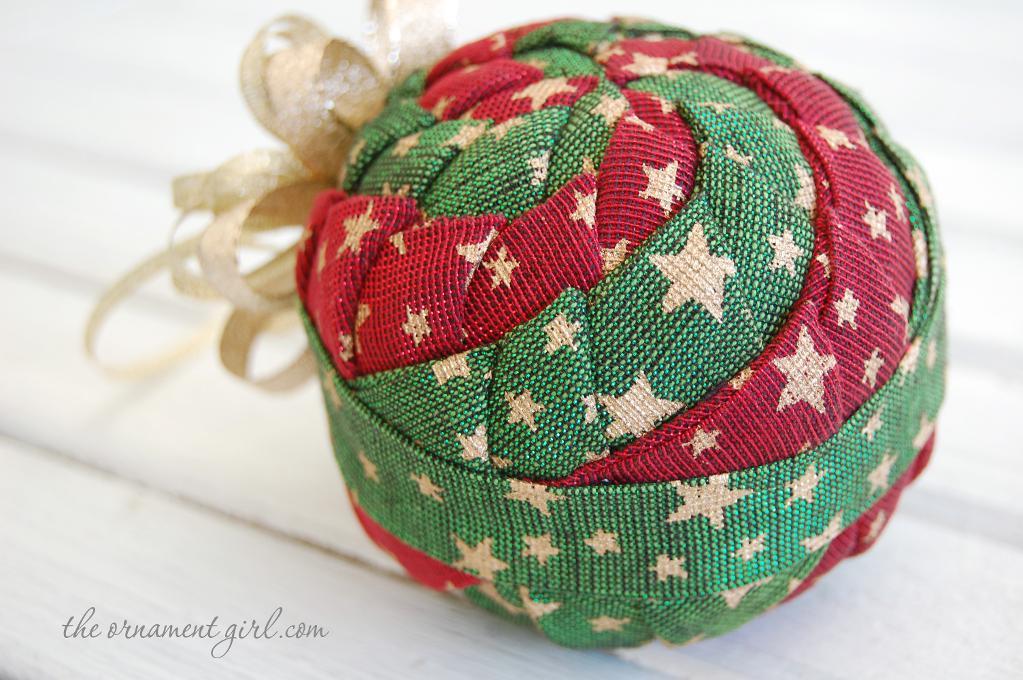 Photo via Bluprint member The Ornament Girl
Quilted pinwheel ornament pattern
This complete tutorial will show you, through step by step instructions, and tons of detailed photos, how to make this stunning Quilted Pinwheel Ornament. This pattern is my original design… and it isn't nearly as difficult to make as it looks. will also receive a FREE bonus tutorial: How to make the red & white sequined variation of the ornament shown in the pictures above.

Get the pattern »

Photo via A Quilting Life
Simple 9-patch ornaments
Simple 9-patch ornaments can be put together in no time, and you can use any type of Christmas fabrics and fabric scraps to stitch them up.
Here's how to do it:
Step 1:
Make mini 9-patch blocks using nine 1 ½" squares. Your finished 9-patch will measure 3 ½" x 3 ½". Quilt, if desired.
Step 2:
Use a piece of backing fabric measuring the same as your ornament front and sew the front to the back right sides together, leaving a small opening for turning.
Step 3:
Fill your ornament with a small amount of  polyester stuffing and then insert a hanging cord or ribbon in the opening.
Step 4:
Stitch the opening shut and then hand-stitch a bow to the bottom of the cord, covering your stitching lines.
You might also enjoy our roundup of Christmas stocking and tree skirt patterns.