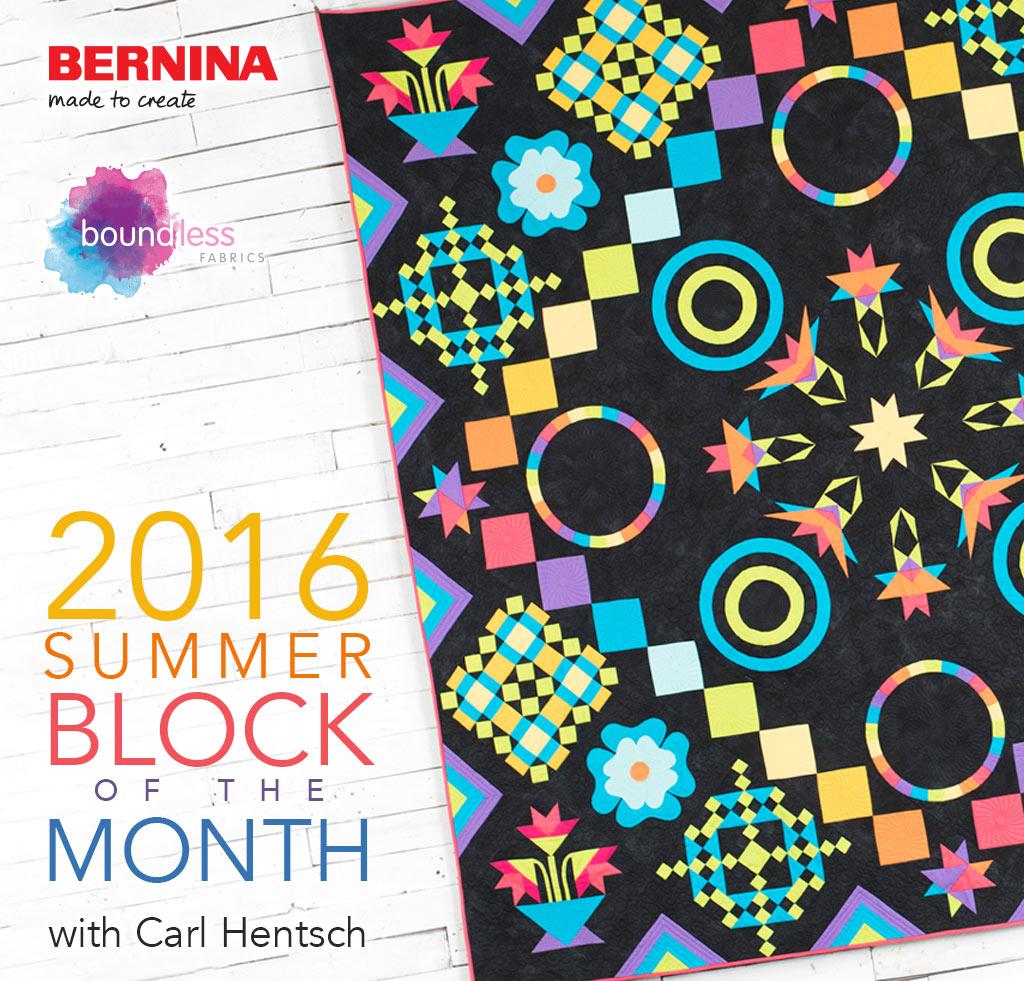 We've been hard at work putting together our new Block of the Month program, and now it's time for the big reveal!
In this online video class, designer and quilter Carl Hentsch will walk you through creating his gorgeous Summer 2016 BOM quilt. Once you enroll, you'll gain access to the quilt pattern and to a new lesson on the first of every month from July to December — and you'll own every lesson for a lifetime!
During class, you'll discover Carl's handy tips and techniques for everything from creating flawless curves with foundation piecing to confidently sewing pucker-free Y-seams. Find out how to achieve polished fusible appliqué, quickly build borders from classic blocks and so much more as you follow along to sew your own BOM quilt.