If you're sewing the Bluprint-exclusive Garden Charm quilt in this year's Block of the Month, but didn't get the kit, we've got something special for you! We've turned a printable outline of the BOM quilt into a clever coloring page, so you can test out as many color palettes as you'd like to find just the right one for your quilt.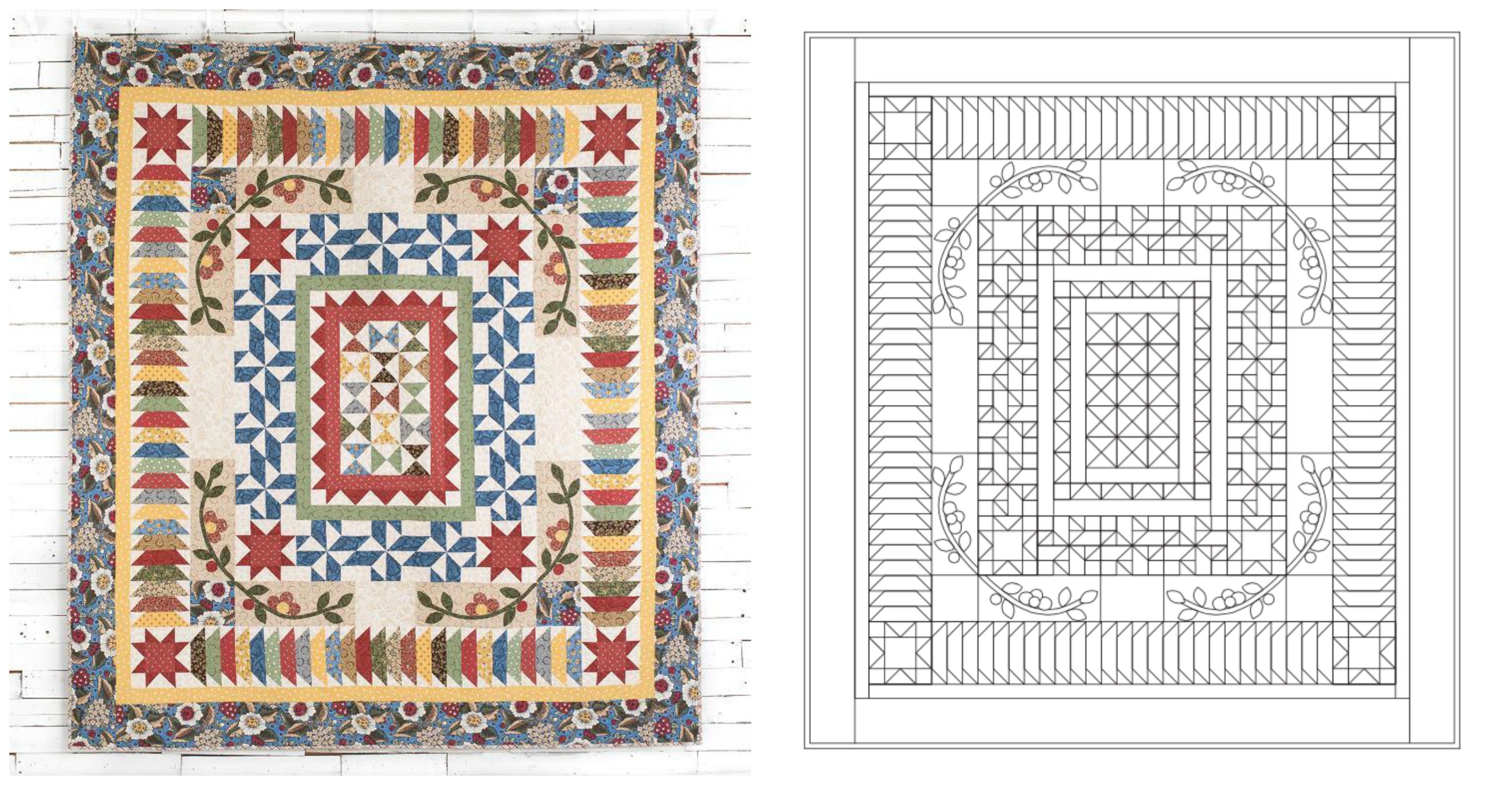 All you have to do is download the black-and-white page, print off as many copies as you'd like and fill those pages in with as many color combinations as you can dream up. From different border options to playing with patterns, this page is the perfect way to let your creativity loose without making any missteps on the real thing!
Not quite sure where to start?
Check out BOM instructor Lynette Jensen's tips for color here:
1. Work from the outside in
Start with a floral print for your outside border, then use the floral fabric to inspire your color palette.

2. Don't forget scale
Match scale of the fabric and pieces. Smaller prints should be used in smaller pieces, and larger prints can be used in larger pieces.
3. Follow the color formula
In any design, 60 percent of the quilt should be dominated by your primary color, 30 percent should be a secondary color and 10 percent should be an accent color. This is just a guideline, not a rule, so don't fret too much over the distribution.