Spring is on the horizon, but while it's still gray and cloudy, those sunny days can seem a long way off. Luckily, knitters have a source of sunshine in beautiful, bright, sunshiny knits.
Whether it's color choice or just a cheery, graphic pattern, knitting can brighten even the darkest of days.
Here are a dozen bright knitting patterns to bring the sunshine to you!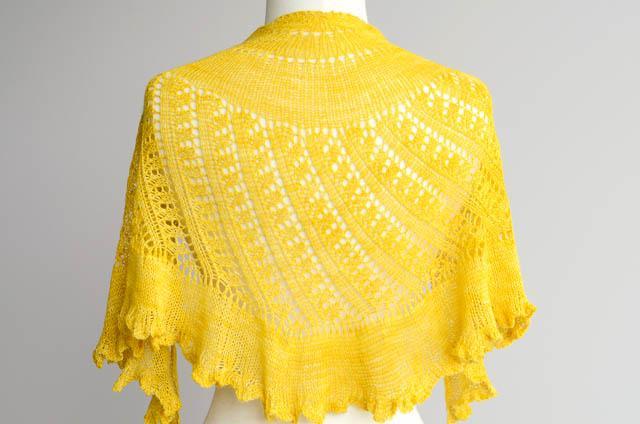 Photo via Craftsy member Felicia Lo
This beautiful half-pi shawl shines like its name, Shattered Sun. It requires only 400 yards of lace-weight yarn, making it a quick, economical knit that will bring you cheer as the clouds melt away and spring makes itself felt at last.
.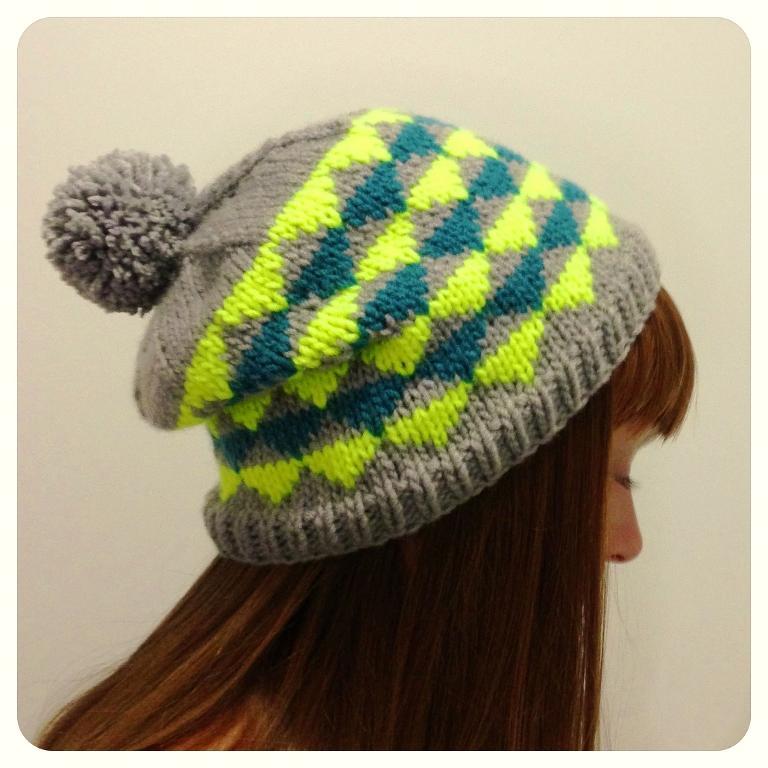 Photo via Craftsy member SharaDesigns
Selective use of neon yarn is a great way to make a project cheerful. Contrasting highlighter yellow against a muted neutral and a deep teal, as in this hat, really make the graphic triangles pop.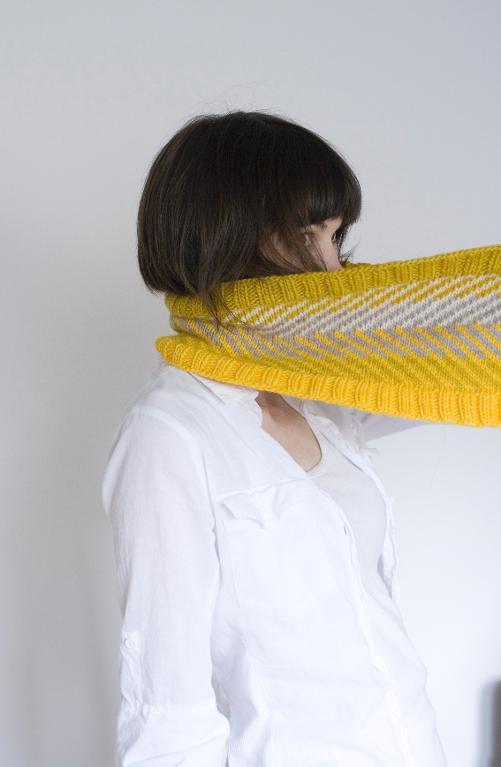 Photo via Craftsy member Dull Roar
Tone on tone can also make for a beautiful project. Different shades of bright deep yellow in the Chevzam cowl make the radiating rays vibrate with intensity. The contrasting rays of white and grey make complement the yellows beautifully.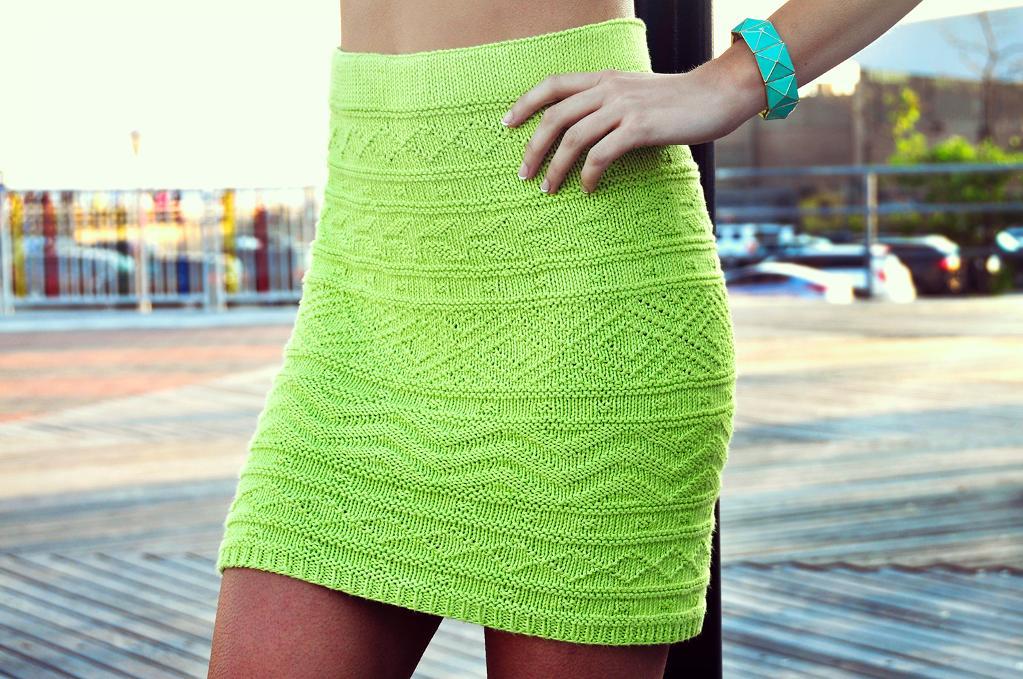 Photo via Craftsy member girlyknits
Texture on neon creates a completely different feel. This bright spring pencil skirt has a character all its own thanks to raised purl bumps on a flat stockinette background. The classic shape is updated by detail and color.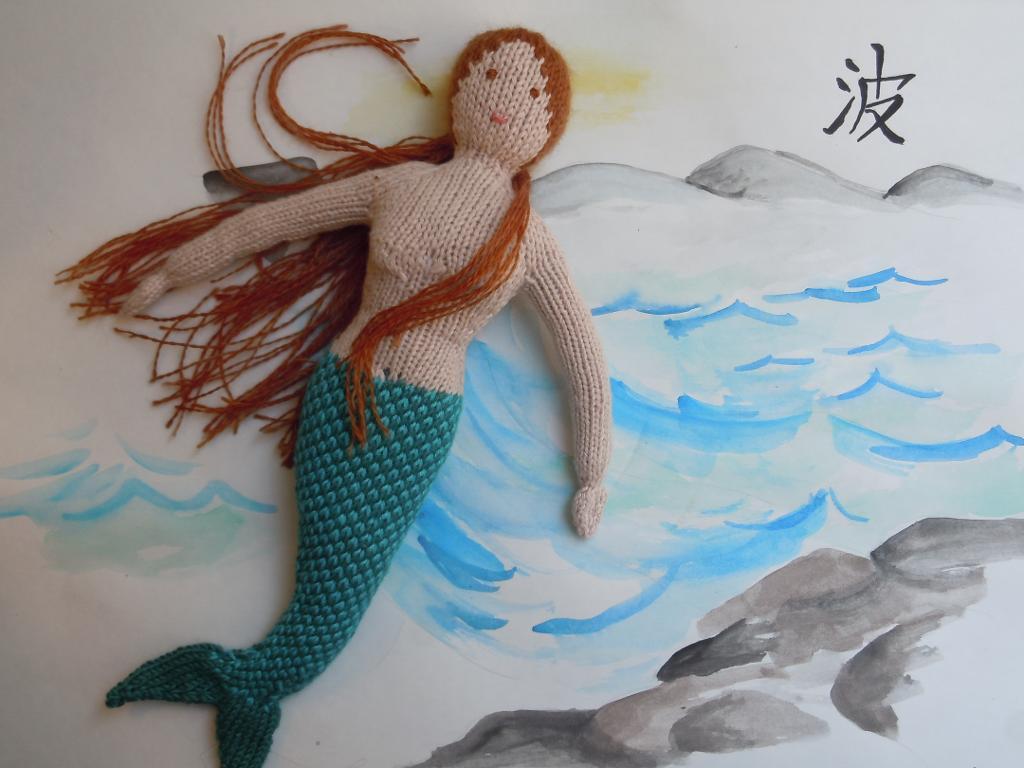 Photo via Craftsy member Sarah E Kellner
The beach may not be hospitable to human bathers just yet, but Nami is ready to play year round. This cheerful mermaid requires very little yarn to make it, just 100 yards of various shades of DK weight.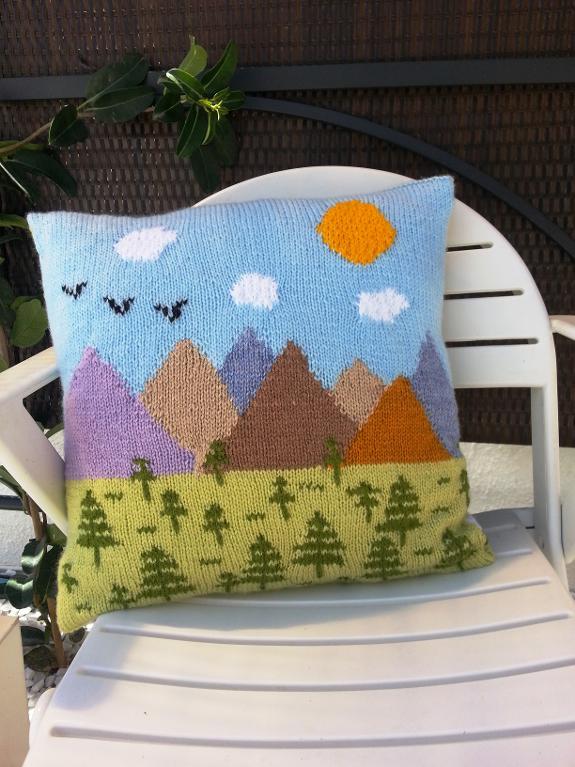 Photo via Craftsy member iknitdesigns
Bring the outdoors in with this cushion cover featuring a bright mountainous landscape. Intarsia takes a little practice and concentration, but the results are well worth the effort.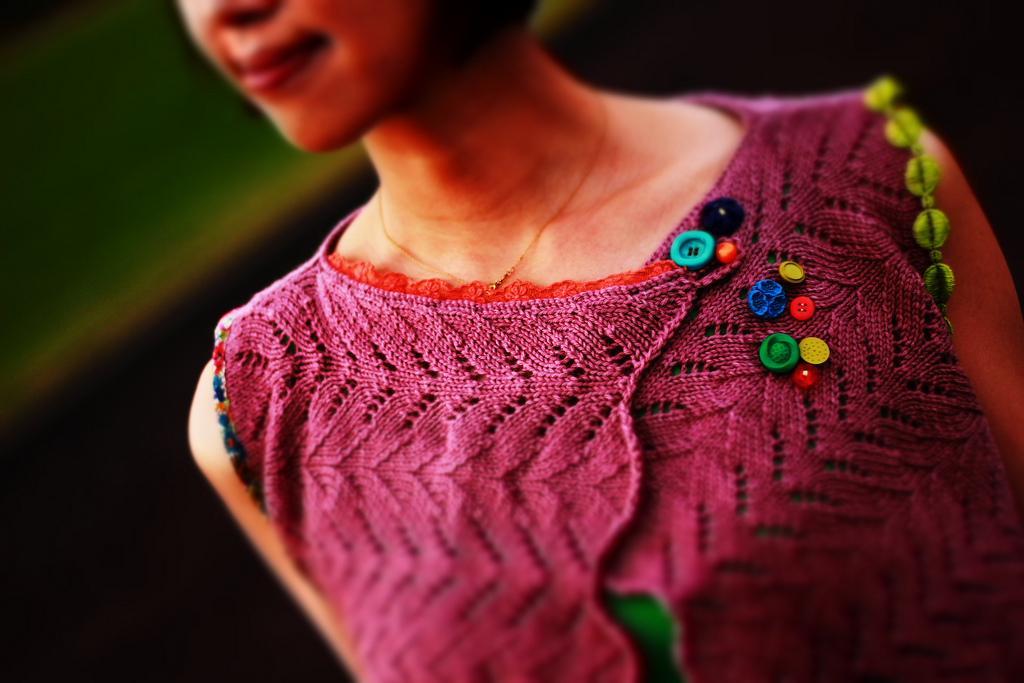 Photo via Craftsy member Mind of Winter
The colors of not just the knitting, but its embellishments, can go a long way toward making a project cheerful. The raspberry and blood orange colors of this lovely sideways knit lace vest are made even more brilliant with the addition of a series of bright buttons sewn on in attractive clusters.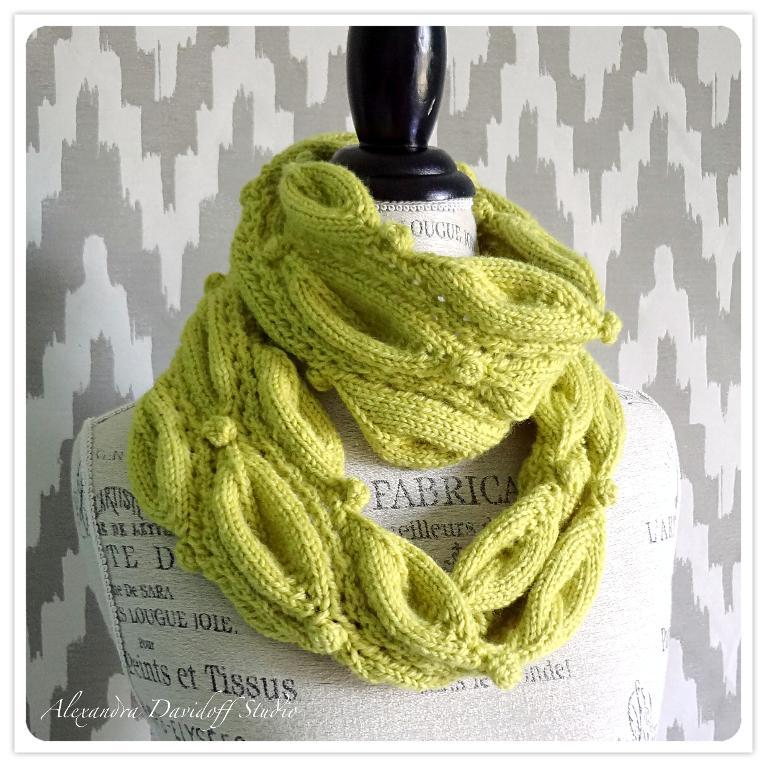 Photo via Craftsy member Alexandra Davidoff Studio
Cables and bobbles can bring an unexpectedly springy texture to your knits. While we typically associate cables with warm winter garments, these lozenge-shaped cables look like the citrus fruits they're named for.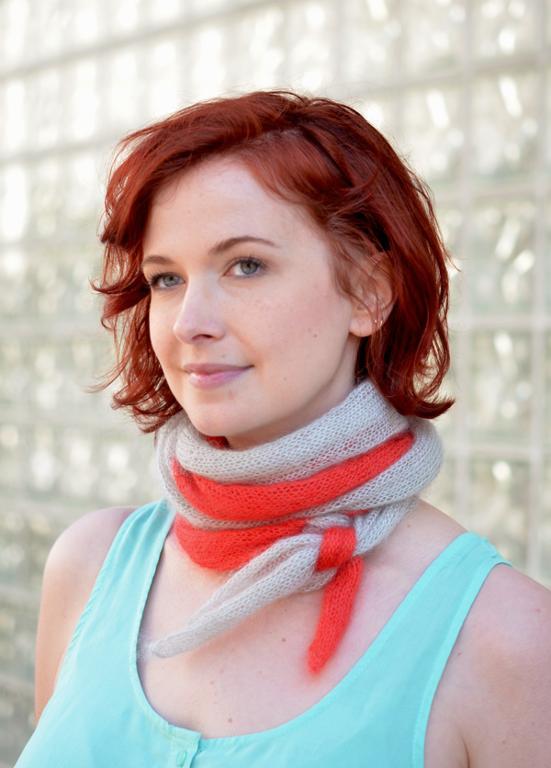 Photo via Craftsy member Ruby Submarine
A light and airy silk/mohair lace weight blend, like Artyarns Silk Mohair, makes for a cuddly but  sunshiny scarf. Strategically placed slits in the fabric make for a series of ways to wear this lovely piece. Pick contrasting and sparkling shades for the perfect spring scarf.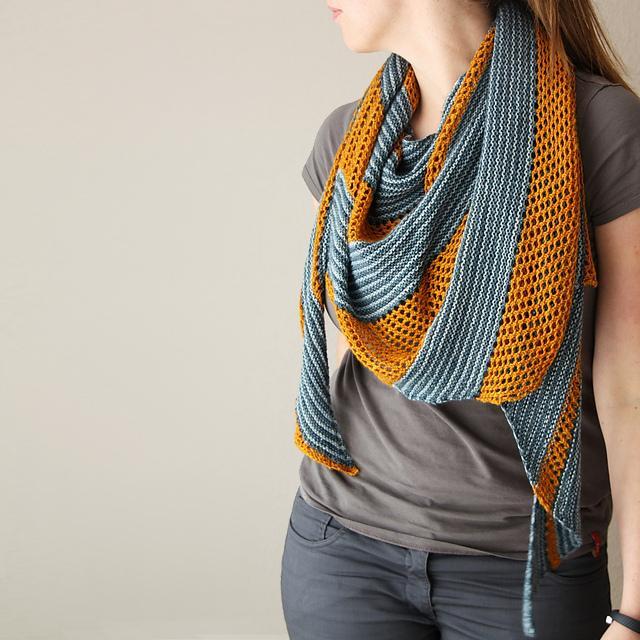 Photo via Craftsy member Mairlynd
Shots of golden mesh liven the more staid grey garter stripes of this lovely assymetrical shawl. Playing with inserts of different textures and laces can make a project winsome and joyful in appearance.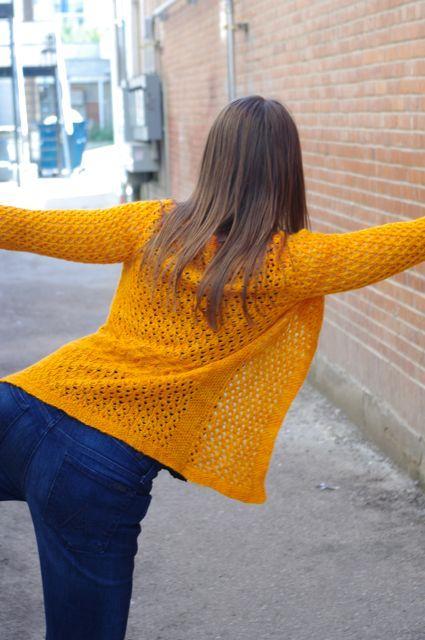 Photo via Craftsy member fern1knits
All-over lace on a cardigan makes a warm, light garment that is perfect for spring layering. If you start now, you'll have a gorgeous piece ready for those cool airy nights.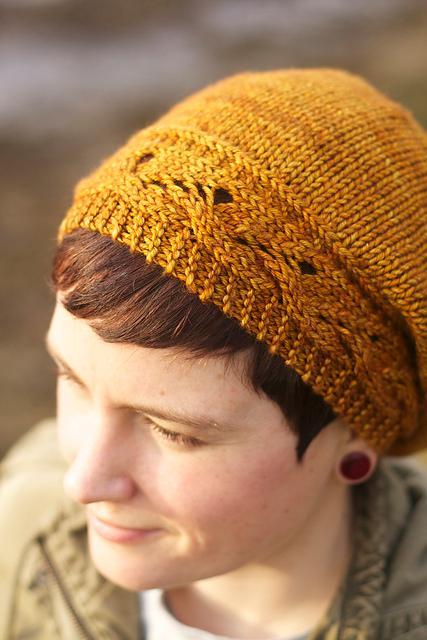 Photo via Craftsy member Tin Can Knits
Golden toned browns glow from within and make everything seem a little warmer. This pretty slouch is a fast knit, but with a sidways-knit brim and a perfect choice of color and texture, a simple knit becomes something extraordinary.
Happy knitting! Here's hoping sunny days find you soon.